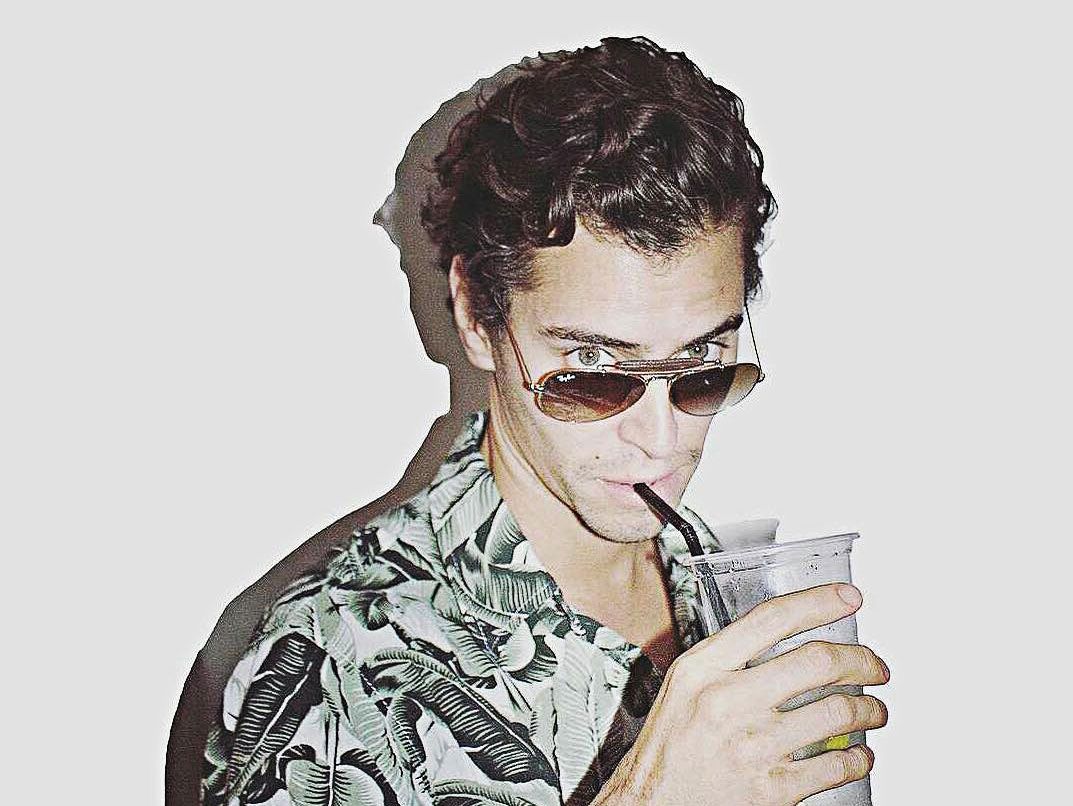 Andrew Barker, Chief Brand and Content Officer at C Magazine
Andrew Barker is one of those dapper dudes who look like they've stepped out of a Georgio Armani-styled film from 1985. He's one of those people who has been genetically blessed with extreme good taste- we're pretty sure he came out of the womb with the ability to choose what other people would want. It's no surprise that he is an award-winning editor, content creator, and consultant. Prior to joining C Magazine in California as Chief Brand and Content Officer earlier this year, and making the big move to Venice, LA, he was Editorial Director of Mr Porter in London where he was voted 2017 BSME Editor of the Year in the Style category by his UK industry peers. Before that, he was the Executive Editor of Business Of Fashion and worked on the Evening Standard newspaper for eight years – five of them spent as the Editor-In-Chief of ES Magazine. In addition to his role at C Magazine, you can find Andrew's writing in FT How To Spend It and Monocle. To top it off, he didn't yell at us for once spilling red wine on his Balenciaga shoes- that's just the kind of lovely man he is.
Follow Andrew Barker on Instagram @andrewebarker
Off the top of your head- 3 favourite hotels, anywhere in the world. Go!
Cap Rocat, Mallorca, Spain
Palacio Belmonte, Lisbon, Portugal
Uxua, Trancoso, Brazil
What is the most unique hotel amenity you've ever encountered?
Hermes soaps at Le Bristol in Paris
What hotel room design element can you not live without?
A view
Where would you go to digital detox or just generally to get off the grid?
Providencia, an island in Colombia with no wifi and a beautiful reef for diving with sharks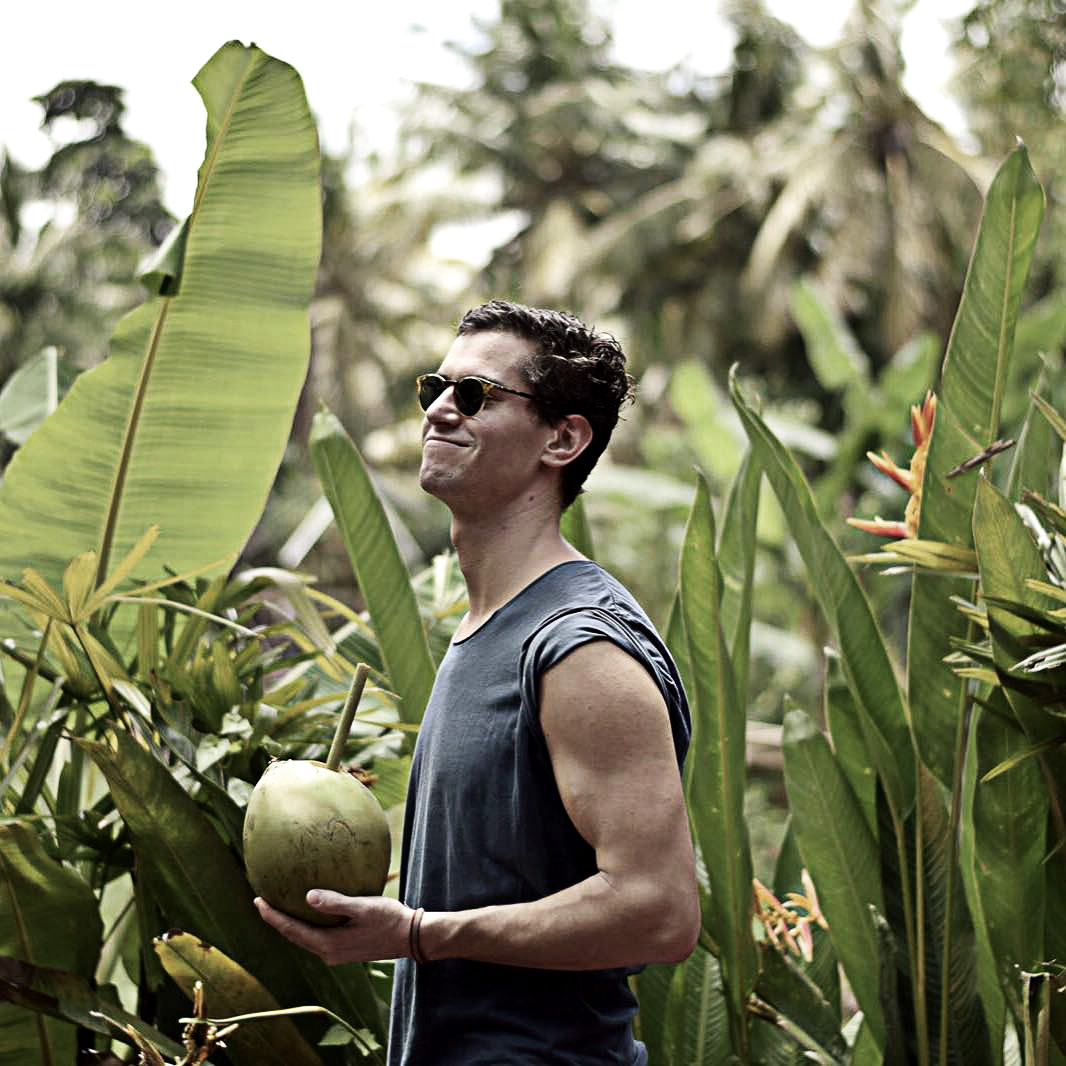 What 3 songs are on your OOO playlist?
Andrea Boccelli's Amore album helps me relax when I fly.
What is your most used travel emoji?
The wave
Do you have any favorite travel hacks?
I keep my One World status at Silver so I can get lounge access, business check-in, TSA fast track, bulkhead legroom seats and bring 2 suitcases, even when I fly economy.
What do you always bring with you in your carry-on?
B&O headphones, an iPad with Netflix series and docs, a cashmere eye mask, green tea bags.
Have you or would you travel alone? If Y/N, why?
I've done a road trip from New Orleans to Nashville via Memphis alone. If I were to do it again, I'd only do it if I were on a trek or a course.
If you're going to a new place, and your friends have not been there, what do you consult for advice?
NYTIMEs, FT, and my top travel journalist friends who write for those titles.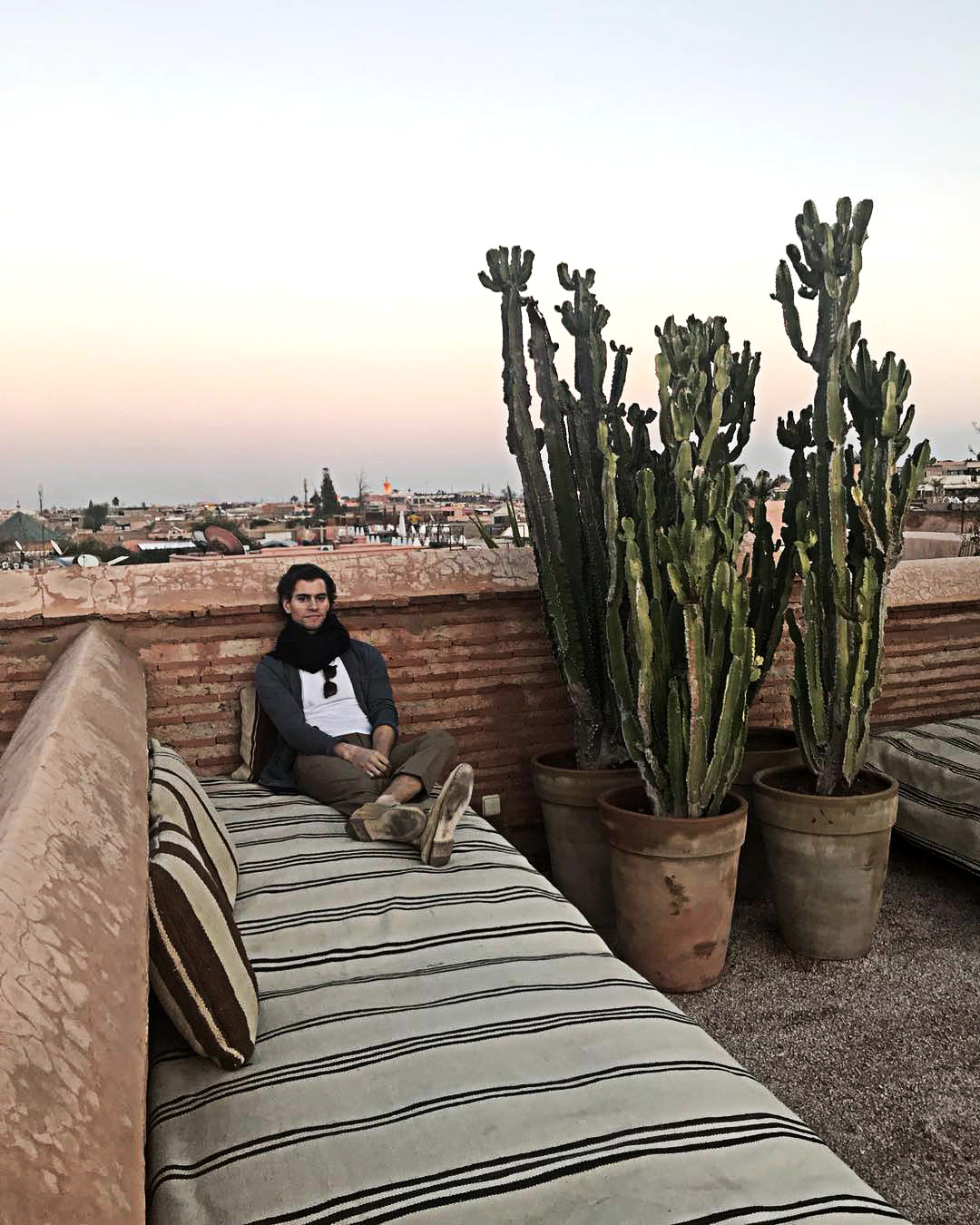 What's your favourite room service experience ever?
Breakfast on the terrace. Especially in Paris.
Best travel advice you've ever received, and from whom?
The eye has to travel. Diana Vreeland.
Who is your dream "co-pilot" (travel partner- dead or alive), and why?
My best friend Theo who will always laugh at a catastrophe and entertain me through delays and disruptions.
Anxiety and burn out are big topics these days. How do you combat them, and how do you use travel to do so?
I spend a month in Europe in the summer making my way around the Mediterranean, stopping in my favourite places and discovering new ones.
Do you have any tips or tricks for beating the dreaded jet lag?
An IV drip upon landing, going to bed late (but not drunk) on the first night, waking up and going straight to an exercise class the following day
What is your favourite travel book – for at home, or abroad- and why?
I'm always reading different books rather than returning to the same one.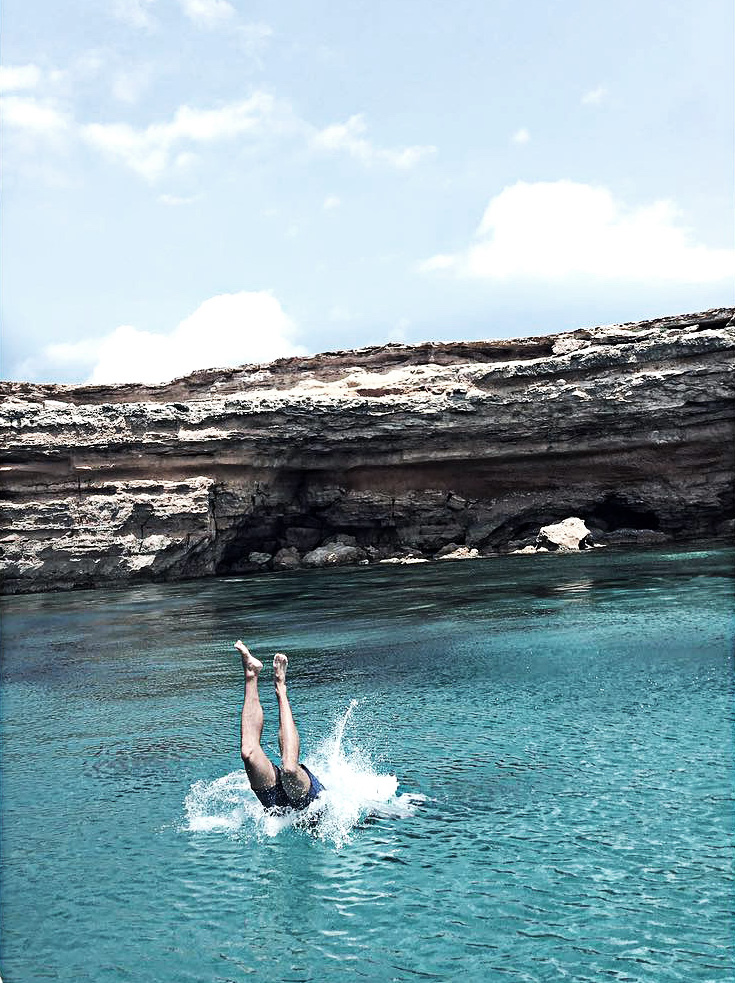 What's your go-to outfit for getting through security quickly, and still looking good?
I have a knitted cotton Missoni blazer which is as soft as a jersey sweater but smart enough for business class when worn over a shirt. Don't wear denim, it's too stiff to sleep in.
If you could quit your job and follow the "Mamma Mia" dream (ie open a small hotel in a foreign land or on a remote island), where would you do it?
The Balearics- but I'd like one on each, and a boat to shuttle between them.
Did you always want to work in the travel industry OR travel for work as a major part of your vocation? How did you get into what you do now that requires travel to be such a large part of your job?
I wrote my first travel piece for The Observer (UK) when I was an intern. I went to Petra, Wadi Rum and the Dead Sea and after that I was hooked.
You travel for work. A lot. How did you get into doing what you do? What advice would you give someone who wants to get into the travel industry, or have travel as a critical part of their job?
Your first work placements are critical. Find a mentor you can learn from and ask them for help in your development. They will more than likely be honoured.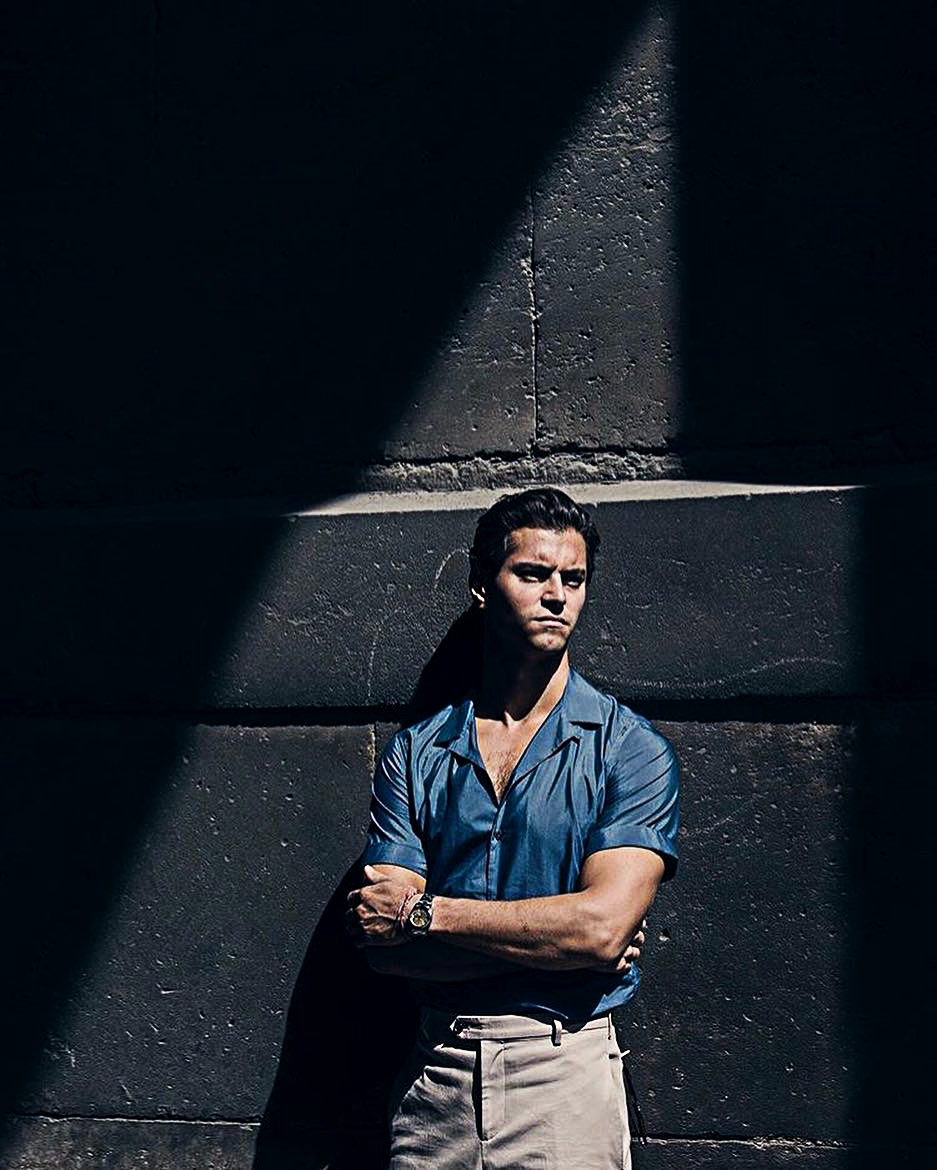 Beach or City or Mountain?
Every year needs to feature all three in some form.
Alone or with someone else?
With someone else.
In flight wifi- good idea: yes or no?
NO WAY
Lost luggage, or lost phone?
Phone
Airplane food- Y/N?
Yes but vegetarian and supplemented by bringing my own.
Fantasy mini bar/fridge item?
Billecart Salmon rosé champagne
Early check-in/ late check-out?
Late check out
Favourite subscription service you'll never delete?
Apple Music
Favourite travel app?
TransferWise – I have dollar, pound, and euro accounts and can cheaply and rapidly move money between them.
Window or Aisle?
Aisle always. I use the toilet nearly every hour.
Summary
Article Name
Andrew Barker, Chief Brand and Content Officer at C Magazine
Description
Prior to joining C Magazine in California as Chief Brand and Content Officer, Andrew Barker was Editorial Director of Mr Porter in London, the Executive Editor of Business Of Fashion, and worked on the Evening Standard newspaper. Check out his travel tips!