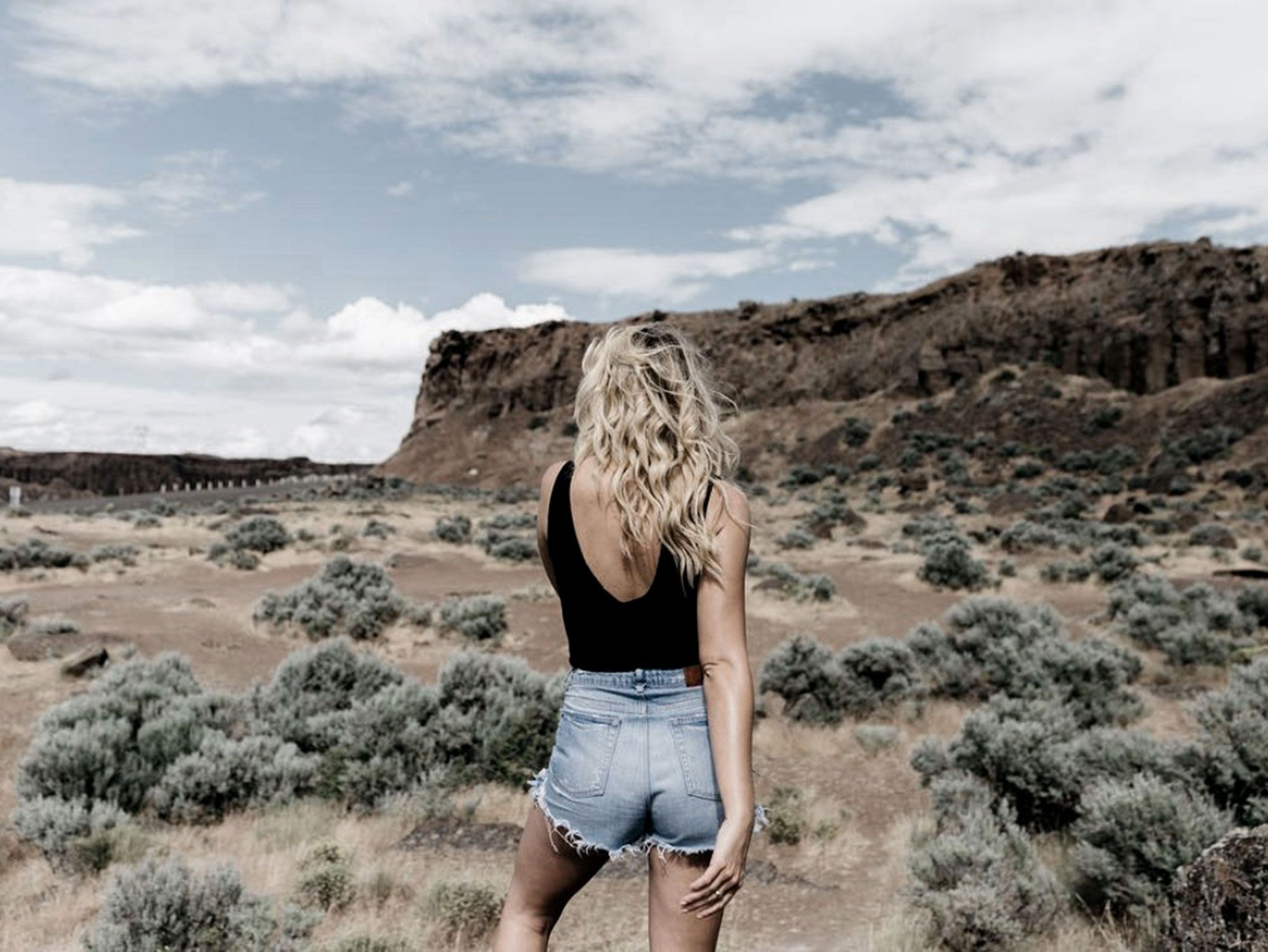 Anna Douglas, Yoga Teacher and Creative
Anna Douglas is a multi-faceted wellness babe. As a Seattle based yoga teacher, the founder of retreat company Renew + Restore, and social media manager for LA based brand Alo Moves, she is constantly on the go. Her love of travel has been a theme long before she started crafting international yoga retreats for her community. Before she went back to school to become a certified Creative Wellness guru in Bellingham, WA, she traveled up and down the southwest living in a van. Though she has traded in wheels for an apartment in Seattle, WA, her wanderlust is still very much something that shapes her and her business.
As her first solo trip, Anna journeyed to Bali, Indonesia where she was certified to teach Hatha yoga. Her path to wellness grew out of an obvious need for emotional & physical support within her art school community. She was naturally drawn to the idea of looking at creativity in a holistic way and seeing how it could benefit artists around her. Since then, she has provided a space for people of every background to travel abroad, practice yoga, and focus on finding fulfillment in the positivity of change.
What supplements/ vitamins etc do you travel with that are lifesavers?
Vital Proteins anything. My favorite daily go-to is the Collagen Creamer – Coconut. I throw it into my espresso with cinnamon every morning and it gets my day started. Whenever I get off a plane anywhere my first purchase is almost always Kombucha. I can't get enough probiotics when I travel.
If you could only bring a carry-on for a month-long trip (across different climates!) – what essentials would you pack?
My Nikes. I take them everywhere. A lightweight down coat and a Carhart beanie because I am forever from the PNW. My camel colored hat. I can't put it in my suitcase and it drives me mad lugging it around but I need it. I have no idea why. My beats and my kindle. They keep me sane when I am on long flights. Good socks. I have one pair that is really sentimental to me and I take them with me almost wherever I go. Weird I know.
What's your go-to outfit for getting through security quickly, and still looking good?
I am athleisure obsessed. I live studio to street 100% with Alo Yoga wear. It is quick, easy, stylish and comfortable.
What is your most used travel emoji?
The peace sign is my signature move with a brb message.
Who is your dream "co-pilot" (travel partner- dead or alive), and why?
Anthony Bourdain. Seeing the world through his eyes would have been unreal.
What are 3 hotels you love?
El Rey, Santa Fe
San Cristobal, Todos Santos
Under Canvas, Zion
If you're going to a new place, and your friends have not been there, what do you consult for advice?
Honestly, Instagram. I always post about where I am traveling to, even if I have been there. I love hearing where people like going. I have found some of the best hikes, food, and neighborhoods just from connecting with people on Instagram. The internet is a hell of a tool.

Best travel advice you've ever received, and from whom?
I have always loved the quote by Jonah Lehrer, "We travel because we need to, because distance and difference are the secret tonic to creativity. When we get home, home is still the same, but something in our minds has changed, and that changes everything." Seeing the world has been the only constant goal I have carried with me throughout my life. It is part of my makeup at this point.
Anxiety and burn out are big topics these days. How do you combat them, and how do you use travel to do so?
Anxiety and burn out are something I deal with on the weekly. For me, it has been a practice of learning when to push and when to pause. When I travel into vastly different time zones I have to move my body. Getting the blood flowing might be brutal but it is the one thing that works for me consistently. Anxiety is something I have only dealt with in the last five years of my life or so. I find that whenever it sneaks up it is my bodies way of telling me I am doing too much. I have to pause, whether I like it or not. I have to practice more, take more time to be more deliberate about self-care. Long baths and walks generally do the trick, that and some really bomb bodywork. When I am in Seattle I tend to frequent Two Smiling Feet in Fremont. I haven't found body workers outside of Bali other than there that I truly love.
Travel can be about the little luxuries…like a super amazing cup of coffee. Where was the best one you've had?
The last time I was in LA I had about an hour to kill and found this little coffee shop in Los Feliz called Maru. Damn good cup of coffee that helped me make my flight on time! Being from Seattle I am a bit of a coffee snob so I take it very seriously.
If you could quit your job and follow the "Mamma Mia" dream, where would you do it?
Either Bali or Baja. Or some dreamy coastal European town that might only exist in my mind.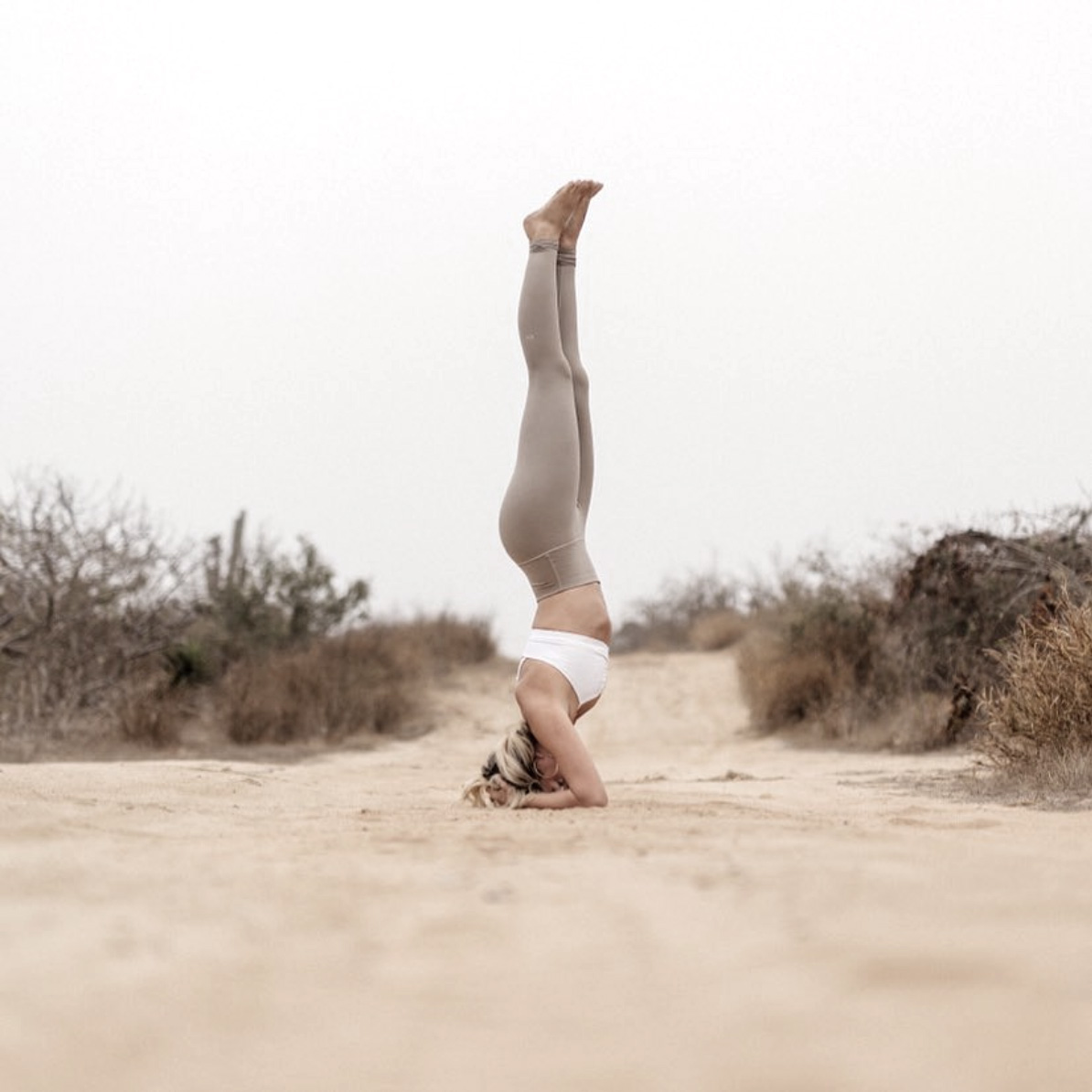 Beach or City or Mountain? Beach

Alone or with someone else?
Someone else. Like Chris McCandless says, "happiness is only real when shared."

Lost luggage, or lost phone?
Phone. Good to unplug.
Summary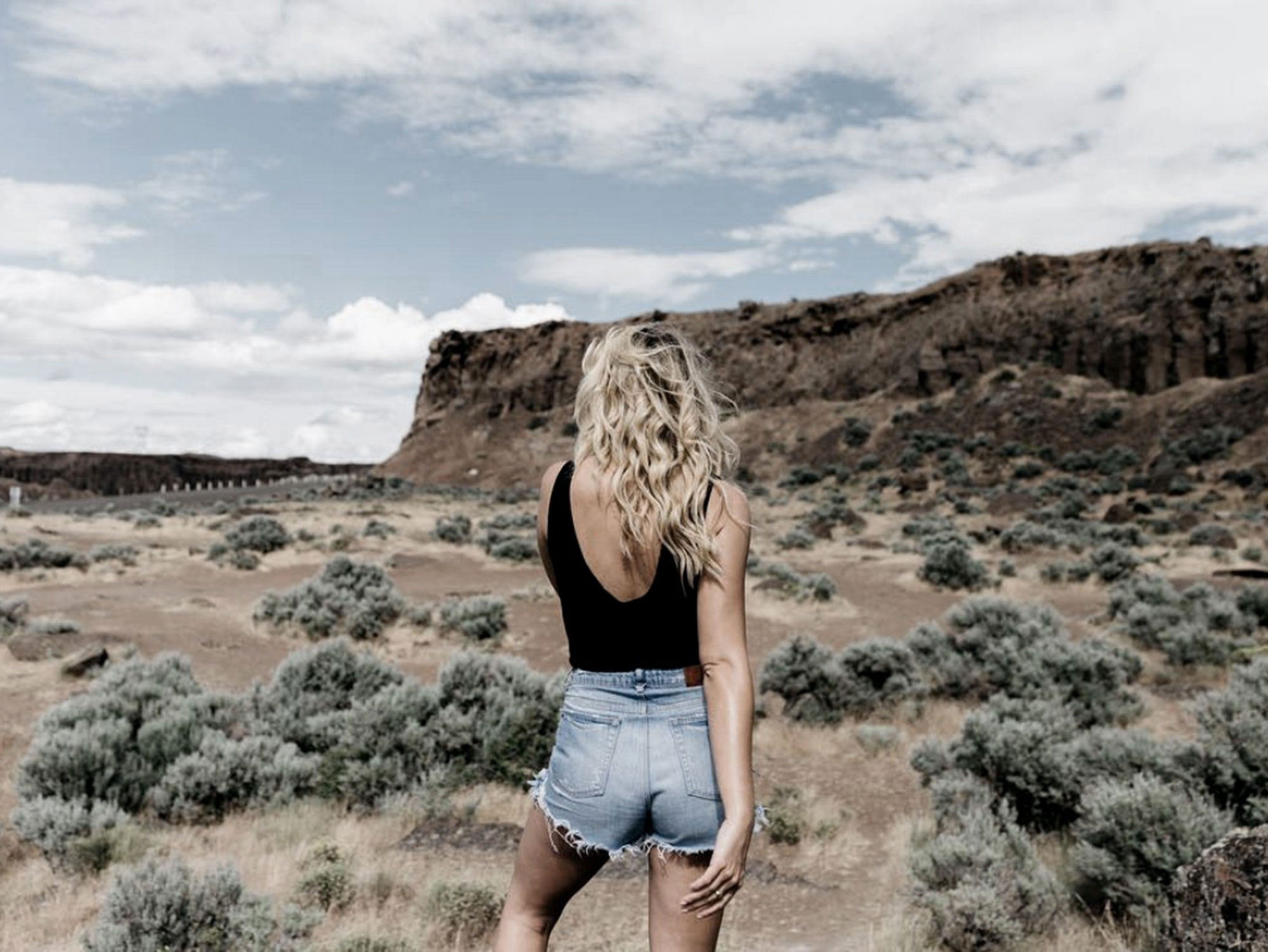 Article Name
Anna Douglas, Yoga Teacher and Creative
Description
A Seattle based yoga teacher, Anna Douglas is the founder of retreat company Renew + Restore, social media manager for LA based brand Alo Moves, and was certified to teach Hatha yoga in Bali, Indonesia. Check out her travel tips!