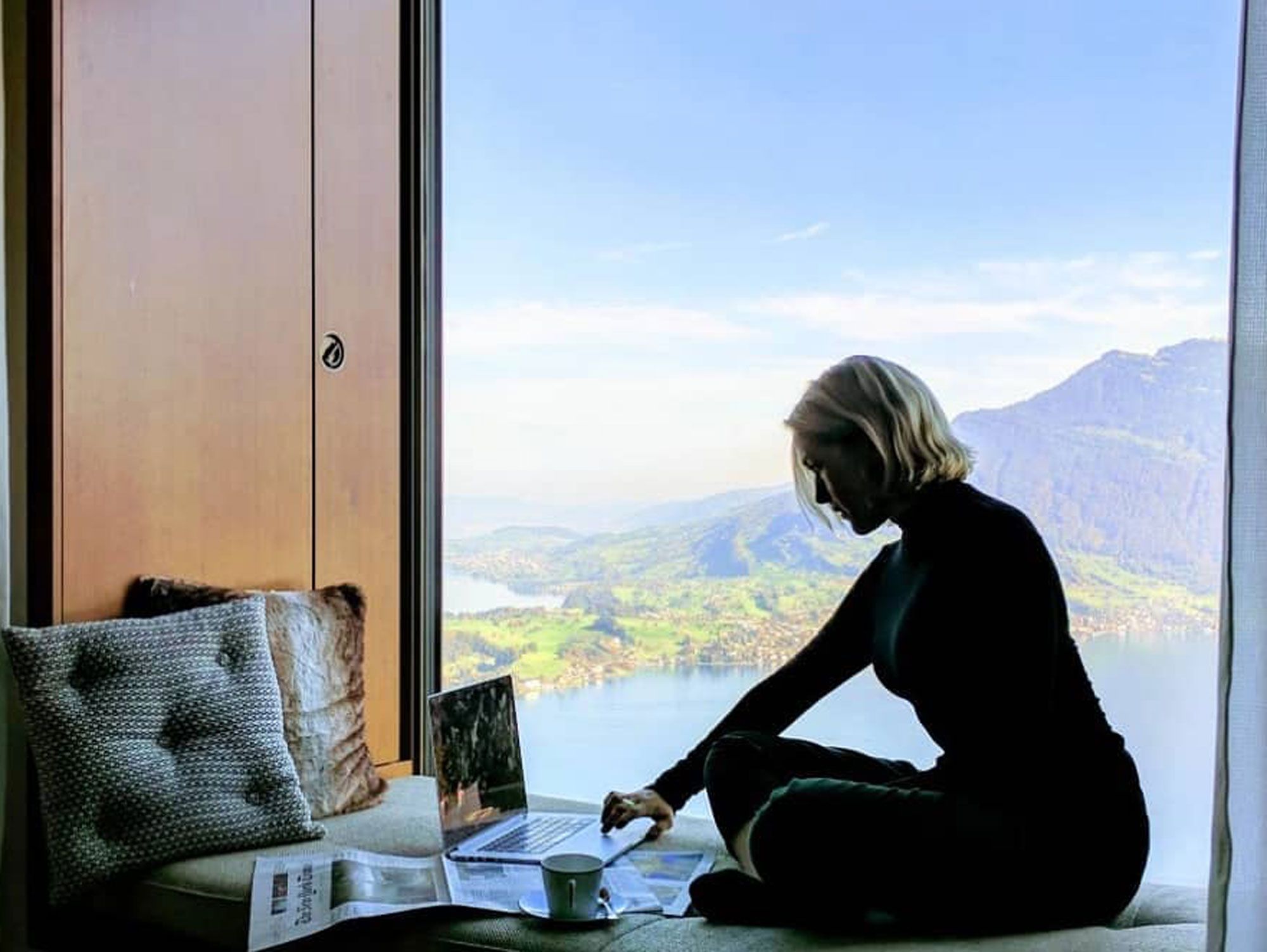 Annabel Herrick, Travel Journalist + Copywriter
Annabel is a freelance travel journalist and copywriter with a background in PR for tourism boards, like Visit California and the Brecon Beacons National Park.
All in the name of a story, her articles have included glamping in New York for Stylist, seeking out yoga shalas in Sri Lanka for VICE, snowshoeing in Quebec for The Week, trying 'vinotherapy' in Bordeaux for Suitcase and writing UK travel guides for Conde Nast Traveller.
She balances adventures with commercial copywriting projects for big lifestyle brands like Casio, Google and Coca-Cola, whilst practicing yoga whenever possible, she often consults for wellness brands on the side.
Follow her on Instagram @annabelherrick
Name 3 favorite hotels, anywhere, off the top of your head. Also, why are they your favorites?
One that always sticks in my head is Source de Caudalie near Bordeaux, run by a sister and a mother, surrounded by vineyards and a stunning 'vinotherapy' spa. Burgenstock Resort in Switzerland was huge but the views were phenomenal (so much so I cried when they showed me my room). I also stayed in The Parker in Palm Springs once which was a dream and I'm still getting through the amazing freebies, like Aqua Di Parma products. I slept with Lady Liberty at my feet when glamping on an island off Manhattan for Stylist. I'll never forget that.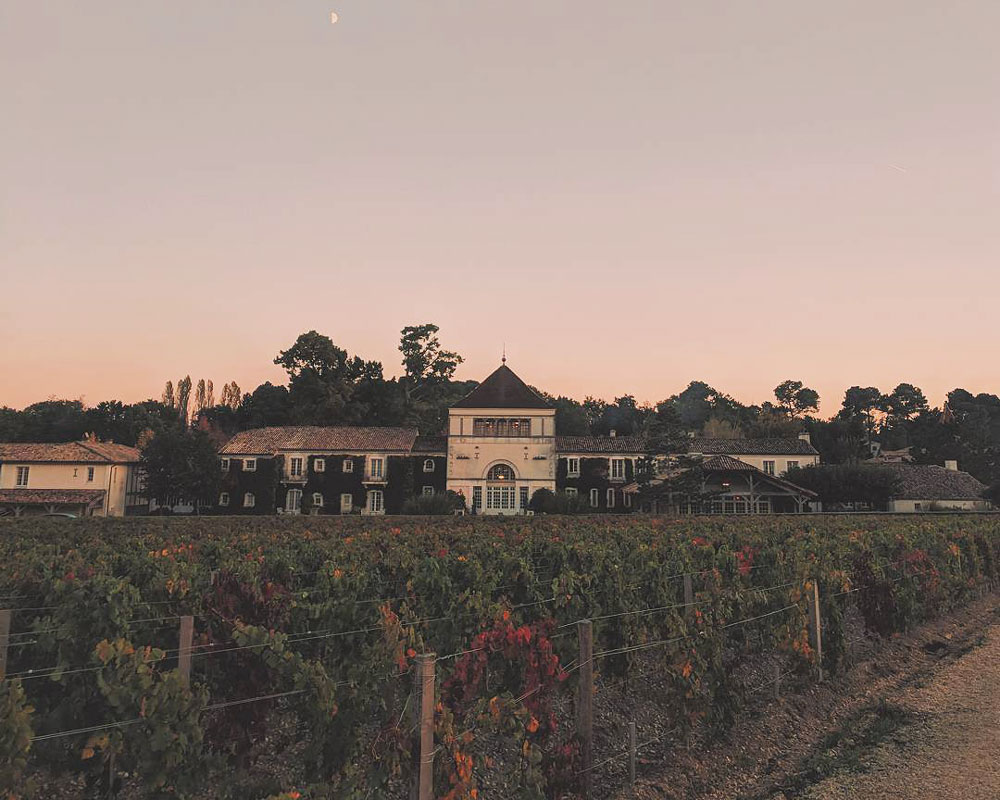 As a creative, what places do you find most inspiration for your work?
I find I work really well in airports because there's a time limit! I like the bustle. Hotel rooms work well too, especially if there's a time difference as it means the UK is asleep and emails calm down.

Dream places to visit as an artist, musician, filmmaker, and why?
California has to be up there – working for Visit California changed my attitude to ambition. I stopped hiding it like a classic Brit. I think we could all do with a dose of their positivity. If you have a creative idea, they're all for it.
What are your favorite "offices" while traveling?
I had a day pass at Fora the other day (a hospitality/coworking hybrid) which was beautiful. The founder Katrina launched the Big Chill festival and there's lots of musical influences in the design, like vinyl players. Montreal does cafe culture beautifully (especially in the winter when people hide from the cold).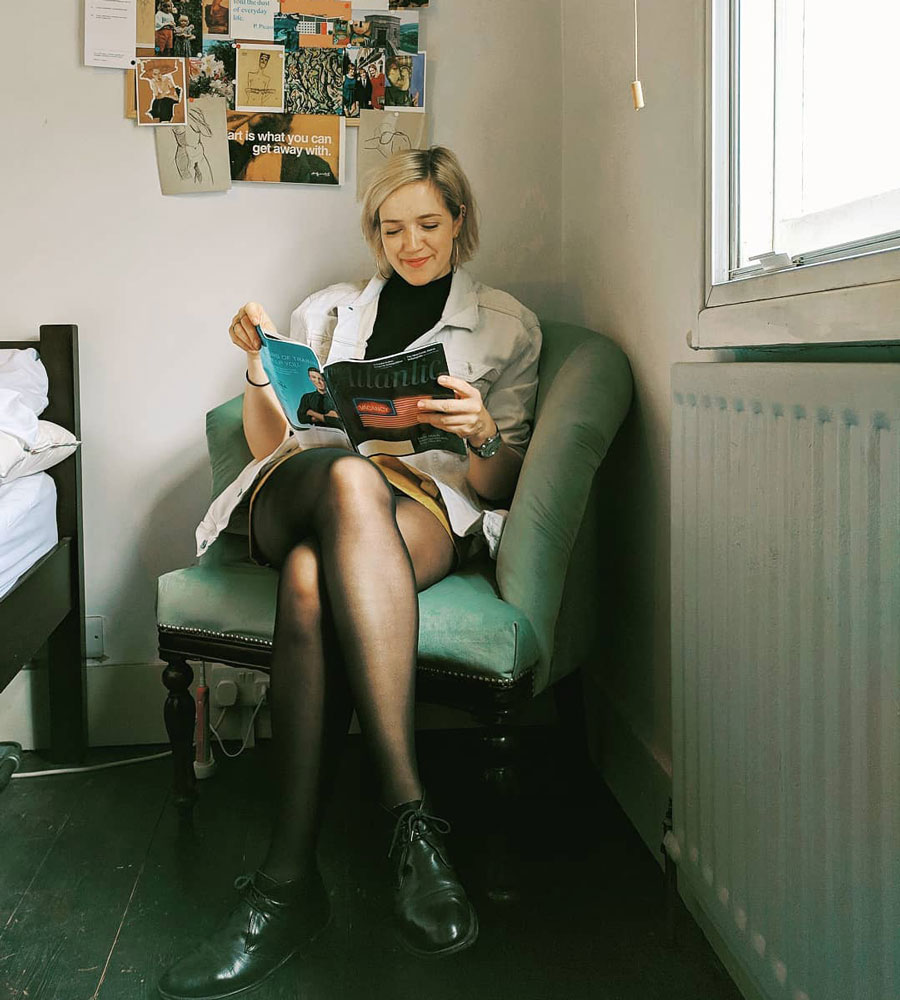 Where would you go for a digital detox or just generally to get off the grid?
Home to the Brecon Beacons in Wales. There's no signal in my mum's house, which is a beautiful little listed building sloping up a hill in Crickhowell. It's the only place I can really switch off.

You travel a lot for work…was this something you were seeking in a career? If so, how did you go about designing your career life to include so much travel, and how do you make it as relaxing and fun as possible?
I worked as a waitress in a luxury hotel for the whole of my teens and through that got a job at a PR/marketing startup. Coming from a national park and doing a French degree, I think it's built in me. But it also means I have incredibly high expectations – nowhere has been as beautiful as my mountains at home (yet). When I went freelance two years ago, the biggest draw was freedom. Not being restricted to a 9-5 is so liberating and I realise it suits me so well. Being jolted out of my comfort zone through travel (seeing other cultures, meeting various nationalities, hearing languages) is really good for inspiration. I always come home buzzing with ideas. The line between work trips and holidays is blurred, but I'm working on it…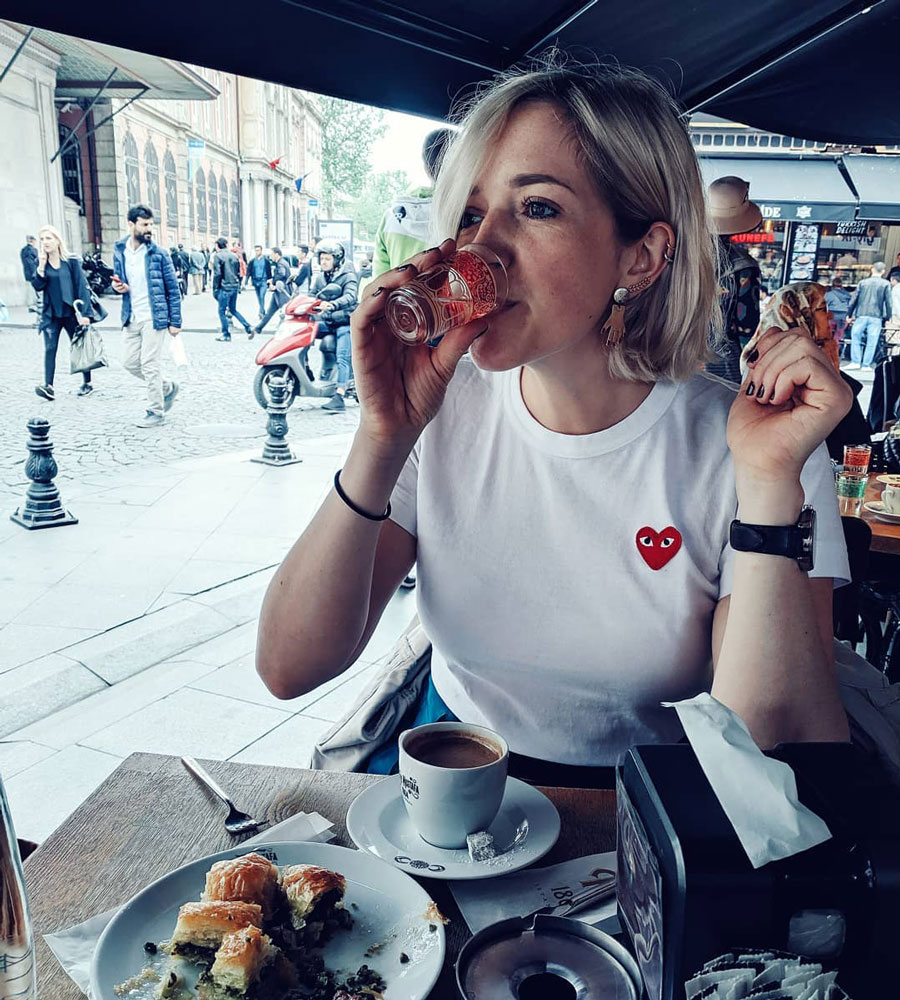 If you're going to a new place, and your friends have not been there, what do you consult for advice?
Culture Trip is incredible for city break roundups, they seem to have everywhere covered. My favourite travel magazine Suitcase is great for long form. I also do shout outs on all social media channels and that works well.

Anxiety and burn out are big topics these days. How do you combat them, and how do you use travel to do so?
I always put an OOO on explaining the time difference. If I'm working remotely, I try to balance that with exploring by getting all my work done first thing in the morning, so doing half and half if I can. It normally means I don't get much sleep but I just power through.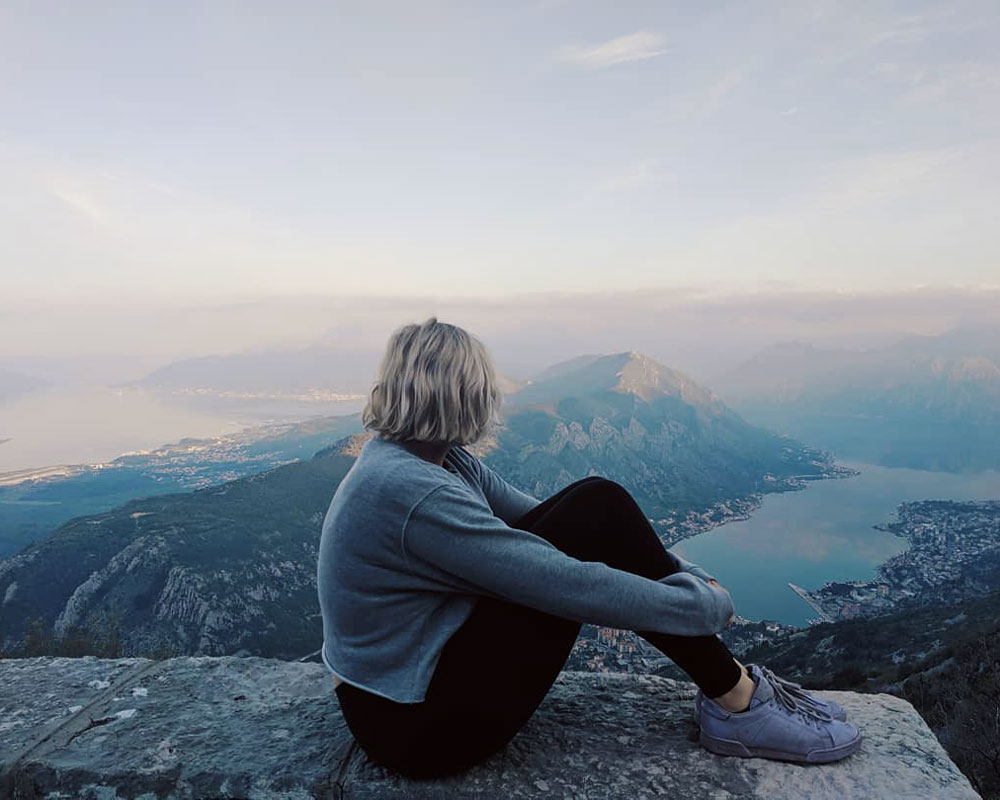 Do you have any tips or tricks for beating the dreaded jet lag?
I interviewed the 'sleep scientist' Matthew Walker for VICE once and he gave some really good tips, such as having least 12 hours of wakefulness from the moment you wake up on the plane to when you go to sleep in the new time zone. As well as getting as much natural daylight as possible once landed.

Travel can be about the little luxuries…like a super amazing cup of coffee. Where was the best one you've had?
I lived in Paris for a year and I miss the coffee there so much. And the bread.

If you could quit your job and follow the "Mamma Mia" dream (ie open a small hotel in a foreign land or on a remote island), where would you do it?
At home. I plan to open a yoga retreat at some point. Having lived in Wales, Manchester and Bristol, I really try to push UK travel as I think we have so much to offer outside of London, which I love, but the city does soak up too much of the attention in my opinion.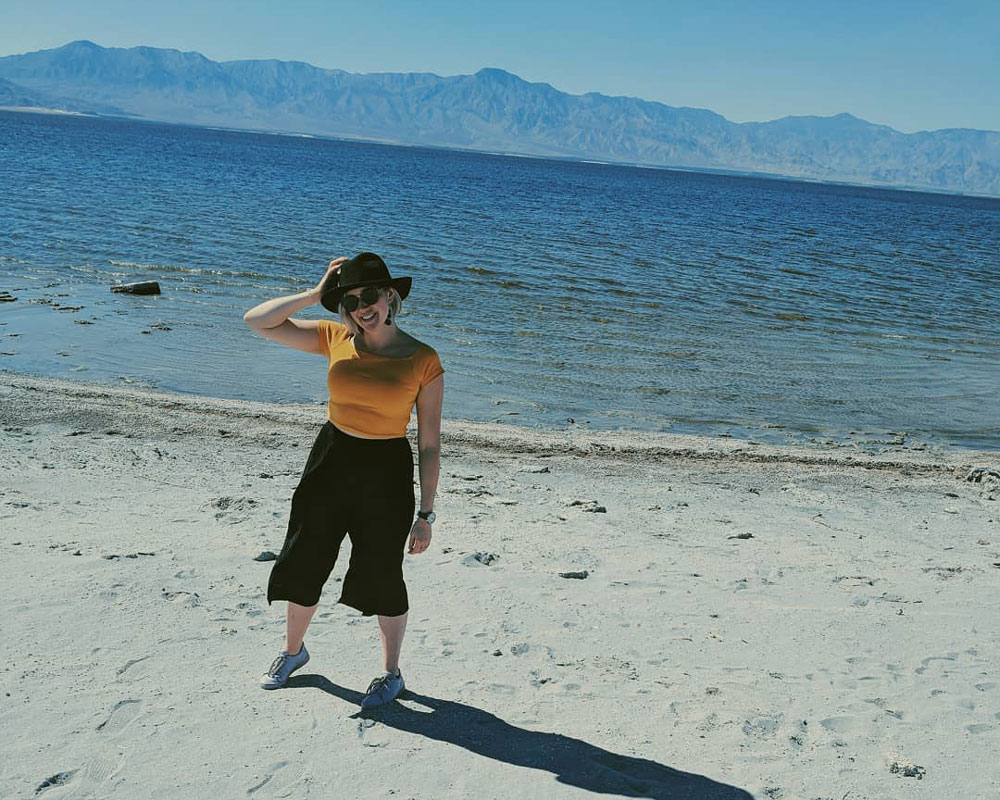 Beach or City or Mountain?
Mountain! I'm from Wales after all. The higher up, the better.

Favourite subscription service you'll never delete?
NY Times probably now I have it, I'm addicted. I could give or take Netflix and Spotify.

Favourite travel app?
I'd love to mention my walking app client Go Jauntly, which is free. They offer user-led trails guided by photos. They've just launched in the US!