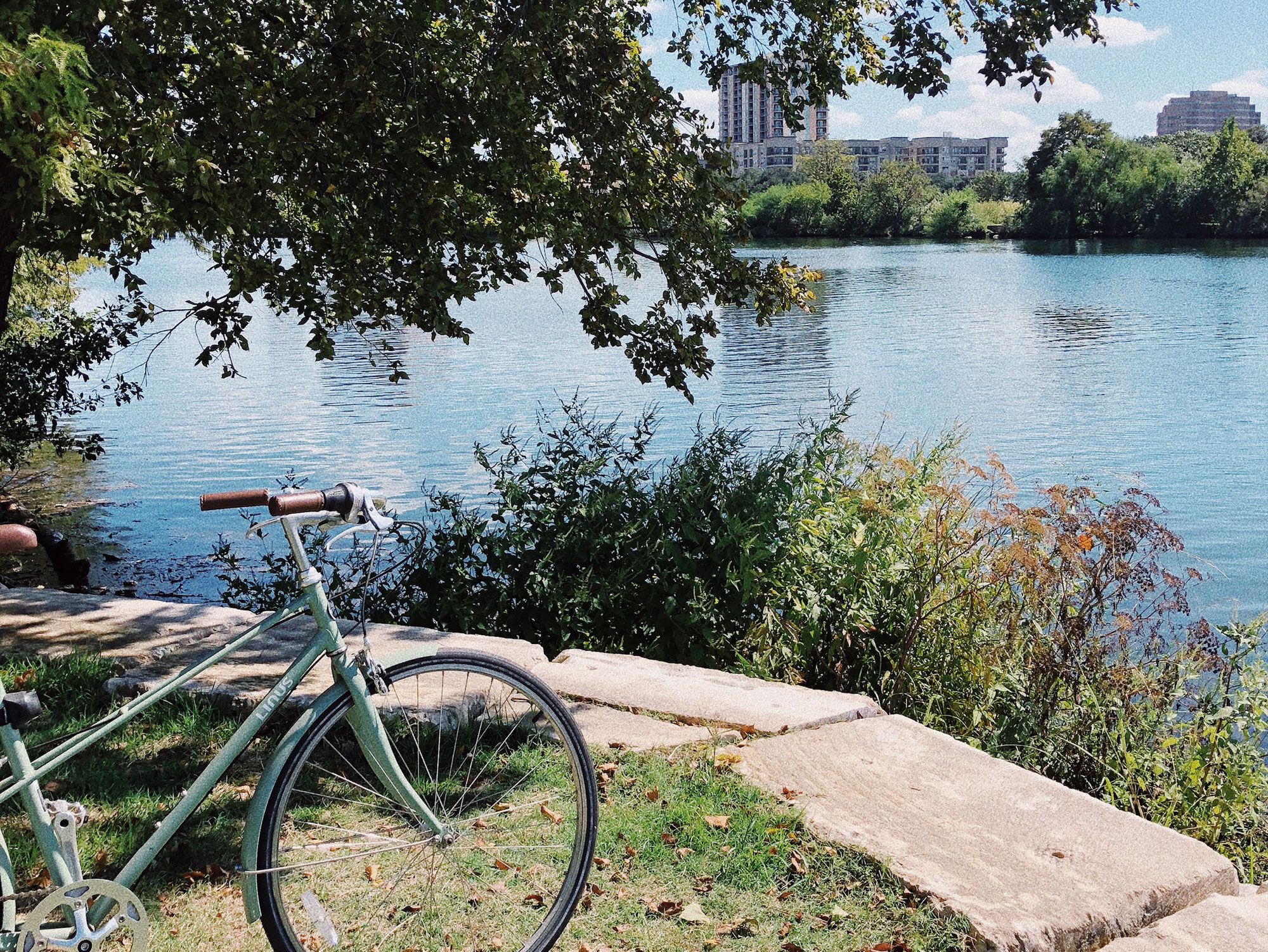 Austin
Austin has become an increasingly popular U.S city for visitors and transplants alike. Though big name festivals like Austin City Limits and South by Southwest call Austin home base, they aren't even close to the only reason tourists are making the trek down south. With great music 7 days a week, excellent restaurants (or food trucks), and more outdoor activities than we can count…we understand why.
With its history of music, art, and exceptional food – not to mention the University of Texas campus in the middle of town – Austin has been a long-standing hub for creativity and innovation. It's no surprise that large scale festivals chose this city to call home. The increase of young professionals moving in has driven small business owners to expand their doors and open new coffee shops, boutiques, restaurants, and more. It's given way to boutique brands like Outdoor Voices to move headquarters down south, new chefs like Zach Hunter, and niche boutique hotel businesses such as Bunkhouse to expand. All without losing the quirk we love so much about the city.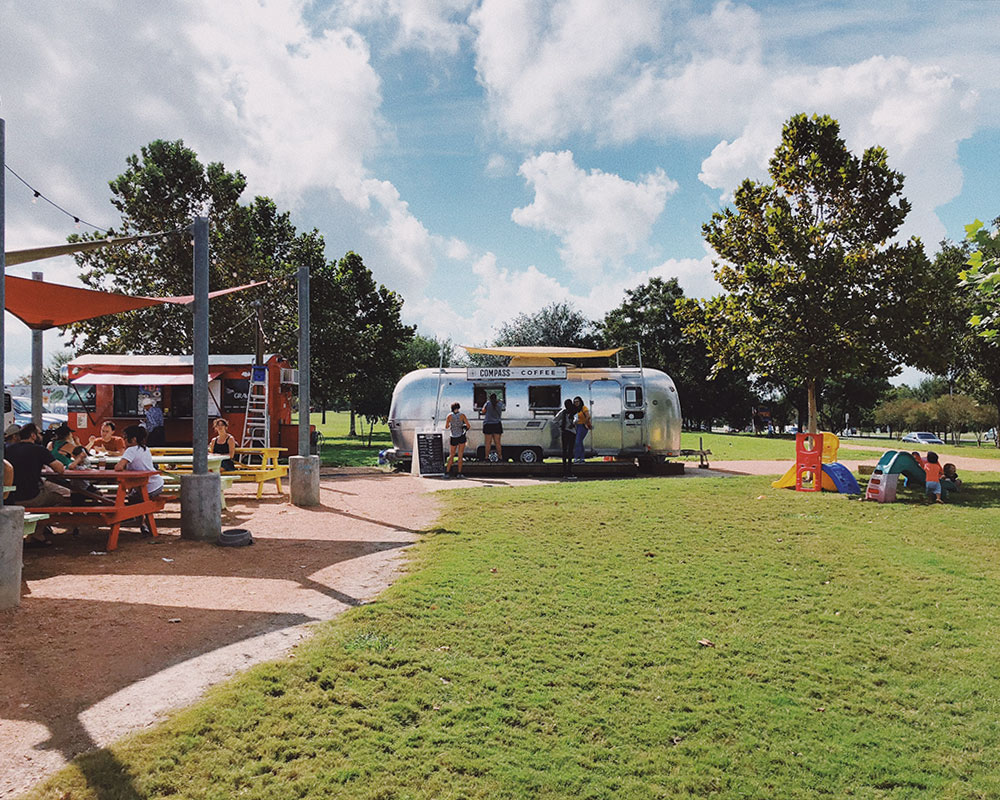 Where to stay
In the South Congress neighborhood is this 14 room boutique hotel. A bit more secluded than the rest of the properties on our list, Saint Cecilia sits on lush grounds that give a true sense of privacy. Named after the patron saint of music and poetry, you can imagine that the hotel is designed to convey a sense of rock n' roll. Oh, and that iconic neon "SOUL" sign overlooking a beautiful pool we've all seen photos of? You'll find that here too.
The LINE's third property, Austin's hotel is much like the DC and LA experience in the sense that it is shaped by the town it's built in. Housed in an old jazz club, the LINE gives homage to the creative history of the building and the city itself. Rooms overlook Lady Bird Lake and come complete with local art. If you can find any time to rest during your trip, definitely spend a few hours by their gorgeous pool.
Behind stucco walls on South Congress Avenue, you'll find Hotel San Jose. The modern design, showcasing concrete and minimalist accents, go perfectly with their gardens and courtyards. Their pool is surrounded by bright couches and pillows, and looks like it was staged for some sort of photoshoot. This hotel is almost too pretty to leave, but luckily we love the cocktails they are serving so we can stay here all day.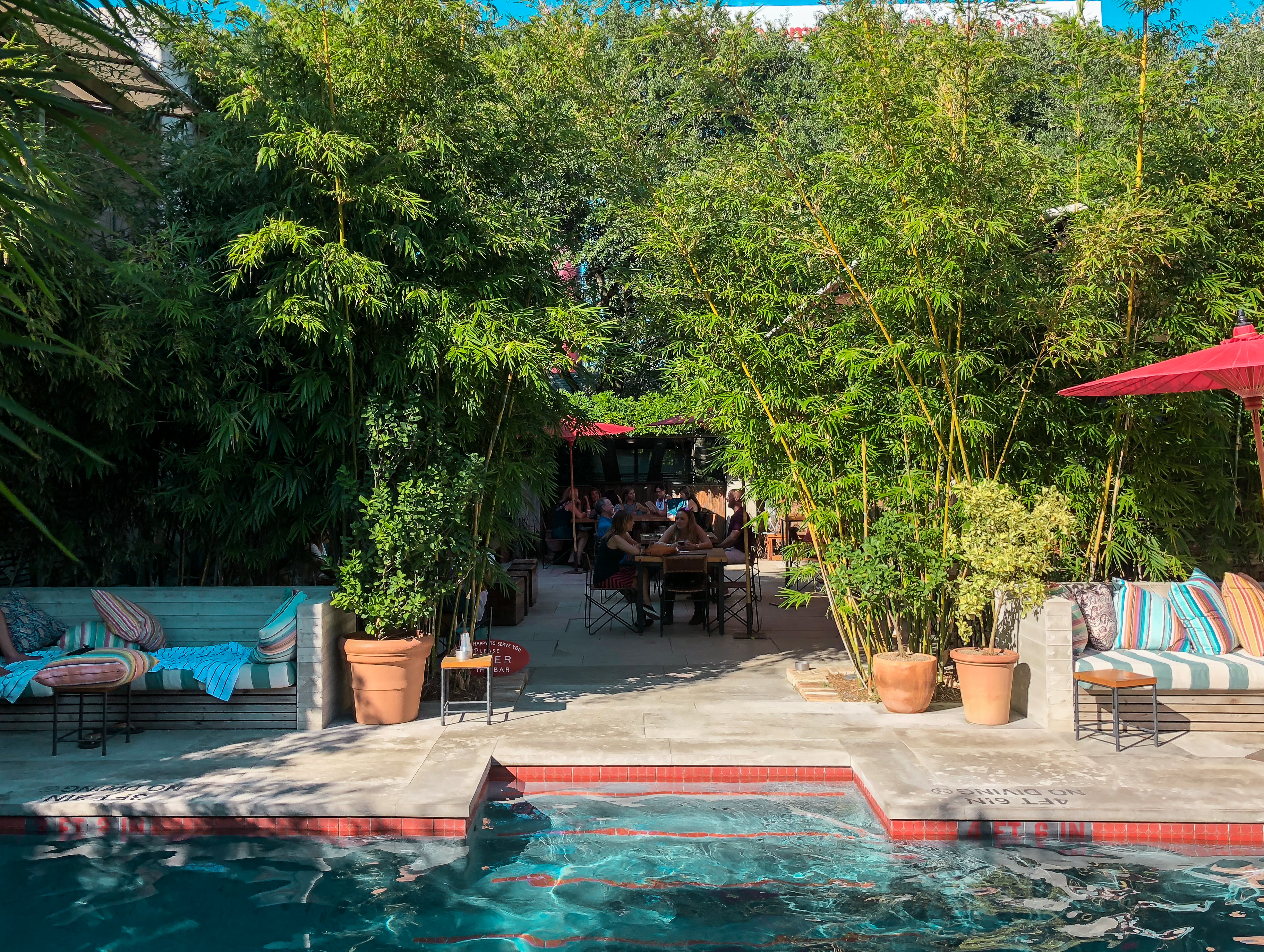 Heywood Hotel is located in the East Austin area – which is probably one of the hottest neighborhoods in town now. The design is what we would call "Southwest Minimalist." With only 7 guest rooms, you can expect impeccably personalized service. Grab a bike to explore the neighborhood ( or for a quick ride downtown) or get some emails out of the way in their sunny courtyard.
Where to eat
Former farmers market stand and supper club, Dai Due brick-and-mortar location gives us a taste of Texas. Hyper-locally sourced meat and heavy recipes that will let you know you're definitely in the Lone Star State.
From the owners of upscale restaurant Odd Duck (which you should also go to), is an all-day eatery/market/bar called Sour Duck. We are putting Sour Duck on our list because we thoroughly enjoy the multifaceted approach to goodness as well as the Eastside location. This is a perfect place to grab a beer, wine, or cocktail and a few apps with your friends, and enjoy all of those things at outdoor picnic tables. It's the perfect answer for when you want fantastic food but don't feel like putting on heels in Texas.
For those of you visiting from New York, LA, or anywhere else that claims to have the best ramen around…get ready. Austin restaurant Ramen Tatsu-Ya might be one of our favorite bowls around and their sister restaurant, Kemuri Tatsu-Ya is equally as good but more inventive. Dubbed "Texas Izakaya," Kemuri is a hybrid of Texas BBQ goodness and Japanese ramen goodness. It's all very, very good.
Austin has exceptionally good Vietnamese food, and this spot has our favorite banh mi in town. Sandwiches are served out of an old shipping container, and that only adds to the experience.
You've heard of Veracruz. If you haven't heard of Veracruz…we don't understand why. Either way, it's worth the hype and you should go to any or all of their locations. Our favorite is the one near Radio Coffee & Beer or around Mueller's Farmers Market (open every Sunday and Wednesday). Get the Migas Pablanas and have your life be changed forever.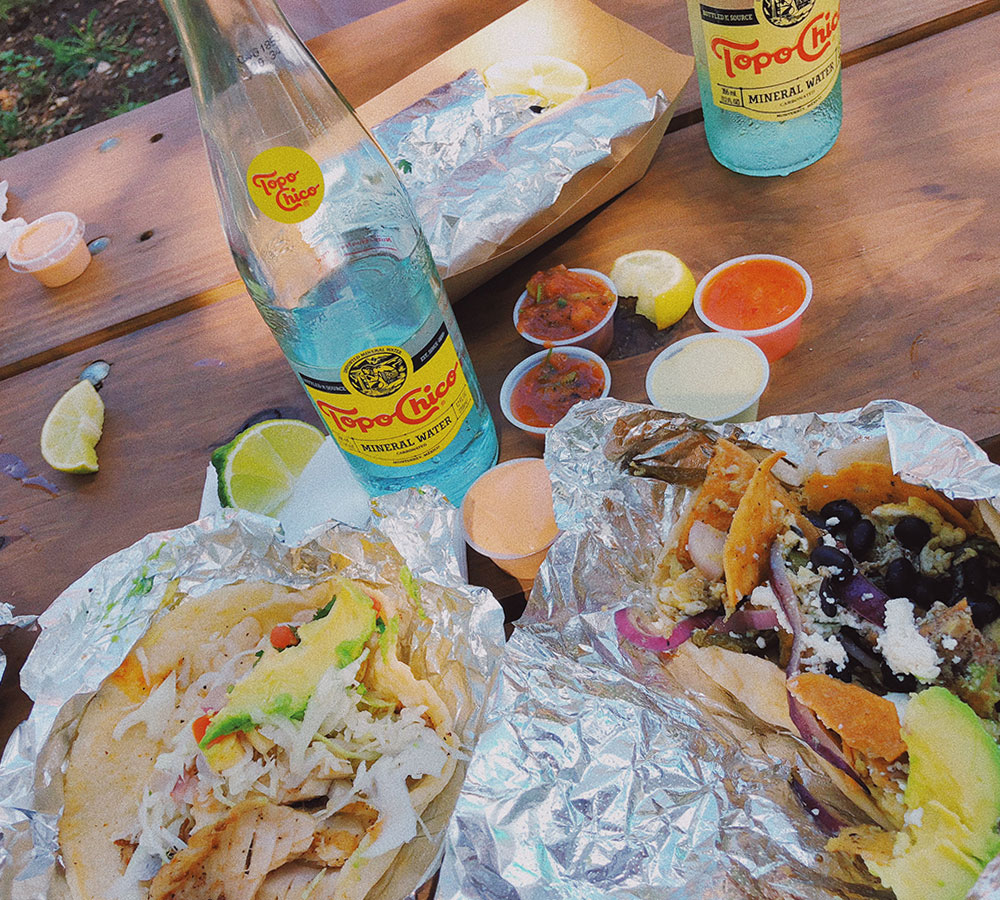 Where to drink
Kitty Cohen's is a Palm Springs inspired patio bar where you can get punches and other tiki drinks and probably be the happiest version of yourself possible. They have a small pool in the middle of the outdoor area, which you can actually get into. Basically, this bar is giving us everything we want.
On top of the new LINE hotel is P6 – a cocktail bar serving serious booze and even more serious views. The space just opened on March 1st and you should make sure to check it out. The drinks aren't cheap but they are delicious, and it would be a challenge to find a better place to watch the sun go down.
Located on top of a restaurant in the East Austin neighborhood is this tiny mezcal bar. The romantic interior boasts a dark wood bar and a seriously amazing mezcal selection. You're in Austin, so don't worry they don't expect you to cram into a small cave to enjoy good liquor. Techo also has an outdoor patio that is perfect for a larger group if need be.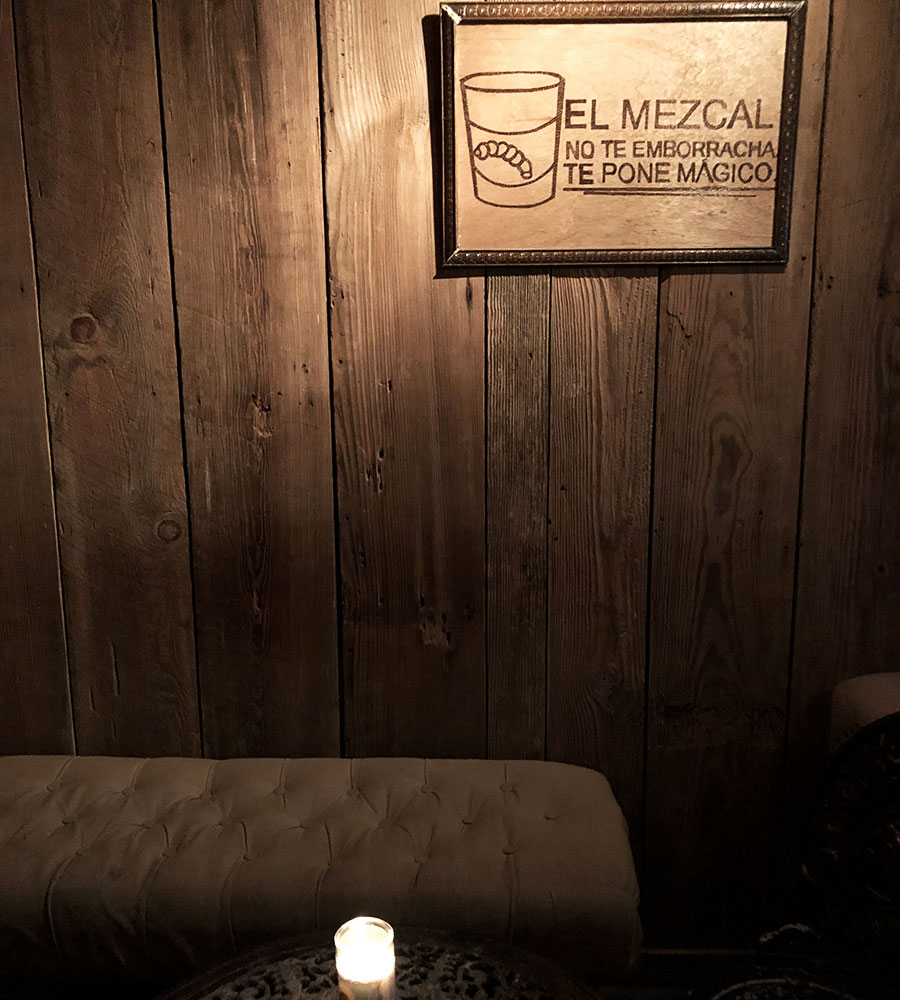 Where to dance
If you're looking for a club experience that still has hints of Austin culture – come to Barbarella. Each night of the week is themed (the 60s, 70s, 80s, electronic, etc), so there is truly something for everyone.
If you're looking to dance to live music (usually honky-tonk) and want to get your two-step on – there isn't a better place than this Eastside staple. The live bands change depending on the night – but you are pretty much guaranteed a great time 7 days a week.
Cheer Up Charlies is a queer-friendly bar made for literally everyone. Housed in what looks like a lodge, the bar has a great patio and even better music. They have dance parties, live music, art shows, and beyond. Plus, if you aren't in the mood to take down a beer, don't worry – they have kombucha on tap.
Where to shop
One of our favorite men's stores on South Congress. They have some vintage and a ton of new, cool brands. Whether you want to pick up a crisp button up or go the full Austin lumberjack look – STAG will hook you up with the trendiest threads. Also, their staff is super friendly so you might feel inclined to stay a while and have a whiskey.
We love Esby Apparel for the classic cuts and clean lines. This sustainable brand values minimalism and makes those pieces that you can wear on repeat. Specializing in menswear aesthetic made for women, we consistently find closet staples to take home with us.
One of our favorite farmers markets in Austin. Sitting right on a man made lake, come here for great produce vendors, packaged goods, games, and food trucks.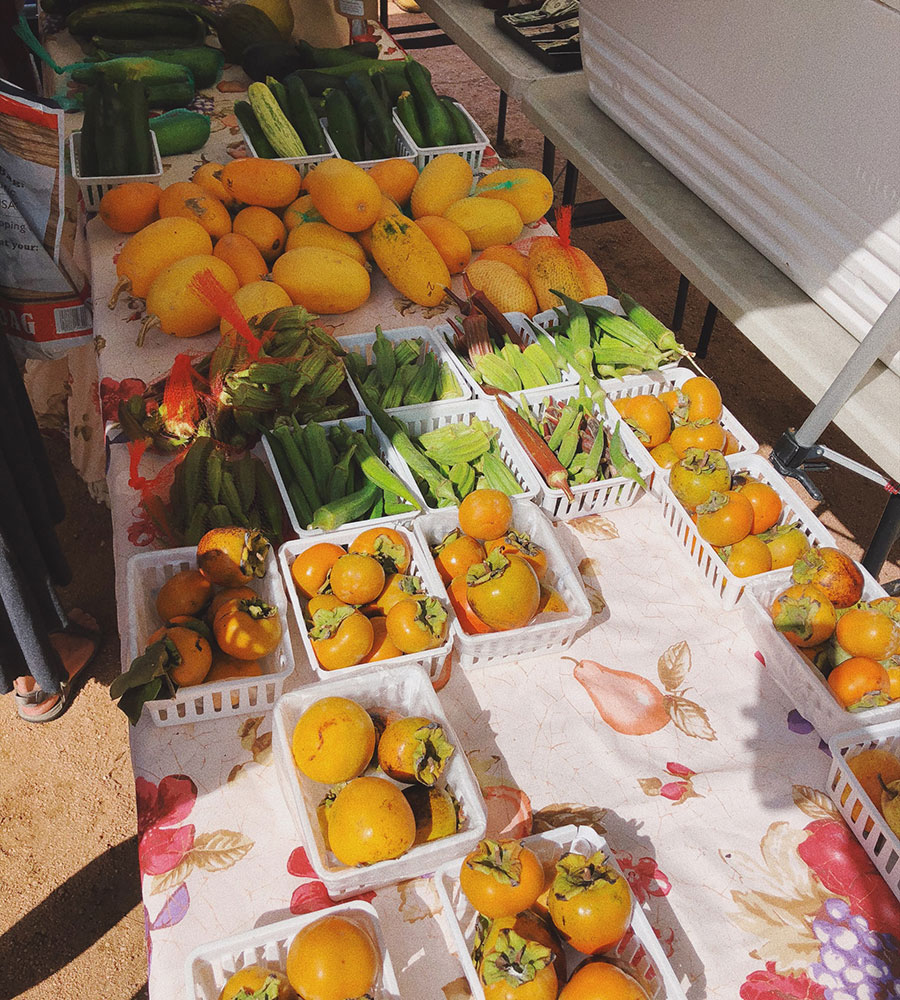 By far Austin's most upscale and chicest store, ByGeorge has high-end designers and high-quality brands you might not have heard of (yet). Their jewelry section is second to none. If you're looking to drop some cash on some seriously beautiful items…this is your spot.
Austin has really good vintage shopping (Charm School Vintage, Room Service Vintage, Blue Velvet, etc). We could fill this list with a host of other store names, but we are going to give you Feathers because it's a great option for a more curated selection of vintage. There won't be piles of clothes here – the store reads more like a boutique, but we can guarantee you will find great denim, hats, and amazing one-of-a-kind pieces (we splurged on a floor-length denim jacket and we couldn't be happier).
If you are looking to by a gift – look no further than take heart. This might actually be our favorite store in Austin because, though it's not large, you could spend an hour going through every shelf and checking out the perfectly curated goods they sell. We love their minimalist pottery, Japanese goods, jewelry, and candles.
What to do
This is Austin's favorite watering hole, and will probably be yours soon too. Fed entirely by natural springs, Barton Springs is a man made pool in the middle of Zilker Park. It's the perfect place to cool off during the warmer months in Austin.
Made up by 227 acres and miles of hiking trails, Wild Basin Preserve is a great and totally accessible outdoor excursion. With different trails connecting at different points, you can decide how long you want your hike to be. There is a clear map at the entrance that allows you to map your route – but no matter which one you take, it will surely be gorgeous.
Second in the US for the number of food trucks per capita, Austin knows what it's doing when it comes to serving food out of a van. Luckily, many of the best trucks are clustered together in food truck "parks" which makes it easy to hit a few of them at once. Pangea Lounge on E. 6th Street is one of our favorites. You can find Thai, Greek, Indian, and, of course, tacos.
About 30 minutes from Downtown Austin is Jester King Brewery. Their year-round and special edition beers are fantastic, but what we love more is the property. The farmhouse sits in Texas Hill Country and makes you feel like you could be much further than 30 minutes west of Austin. With beautiful views, outdoor games, and truly great pizza – you could easily spend an entire day here.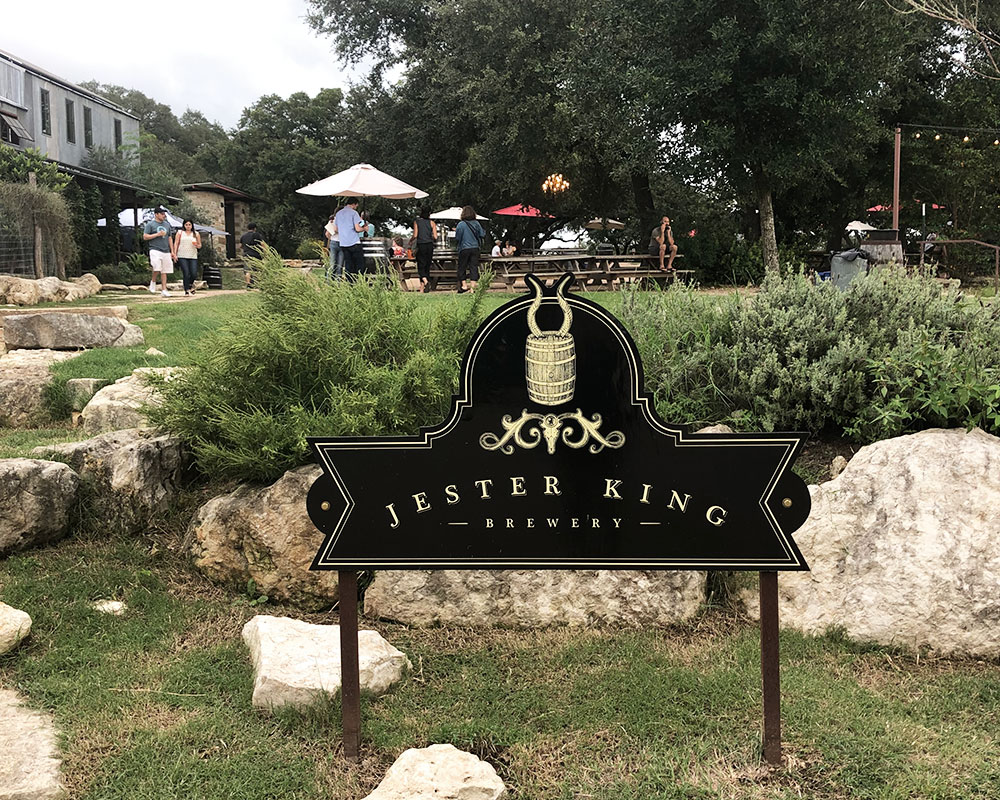 Where to work
This is actually our favorite coffee in Austin (a bold claim, but we made it) but we are putting it on our "Where to Work" list because of the big communal tables, large outdoor space, and private high tops. Plus, their baked goods and drinks are good enough that you can stay for hours. Pro tip: if you buy a bag of beans to take home (which you should) you get a free drink of choice.
Listen – you're in Austin where the weather is pretty warm most times of the year. If you aren't taking advantage of that while you are penning emails, closing deals, or editing copy…what are you really doing? Head to the pool at Saint Cecilia for prime sunshine and privacy.
We know this might sound like we are sending you back to college by telling you to work in a library but hear us out. The Austin Public Library is an architectural gem inside and out, and happens to have a fantastic restaurant. It's right downtown and the perfect place to come to plug-in.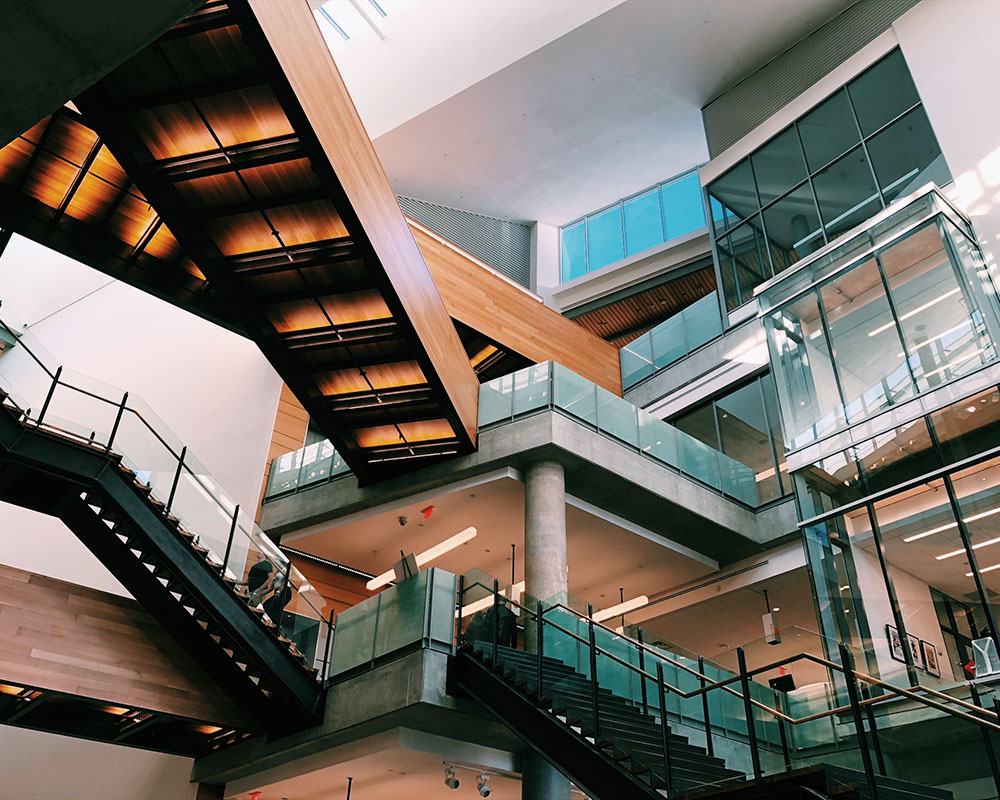 Where to break
If you are looking for a healthy start to the day, go to any Juiceland location. This Austin based chain makes really good smoothies and has healthy bites too. We love the location near Deep Eddy.
One of our favorite coffee shops in South Austin. It's spacious and comfy, which makes sense because it was once a home. We love the minimalist design (part of the reason we come here) and the coffee is some of our favorite in town.
Insider Margot Boyer-Dry calls Figure 8 the best cup of coffee she's had, hands down. Started by two Austin natives, Figure 8 is a small local coffee shop with great coffee. We are putting it on here because you may not have heard about it, and it isn't another "second location" hip storefront like Alfred. The reclaimed wood tables and serves up its own roasted beans.
Where to get your hits of culture
Broken Spokes is a legendary dance hall and music museum. Willie Nelson and Dolly Parton have both played here. Need we say more? Come here to two-step any day of the week. Dancing isn't mandatory, but we dare you to resist jumping on the bandwagon once you're there.
Live Music
Continental Club, Cheer-up Charlies, Mohawk, Scoot Inn, C-Boy's Heart & Soul. We could keep going for the entirety of this article, but you get the picture. Austin is a great place to see music. Whether it's during Austin City Limits and SXSW or long after the festivals have departed – this town hosts a range of great artists on a nightly basis.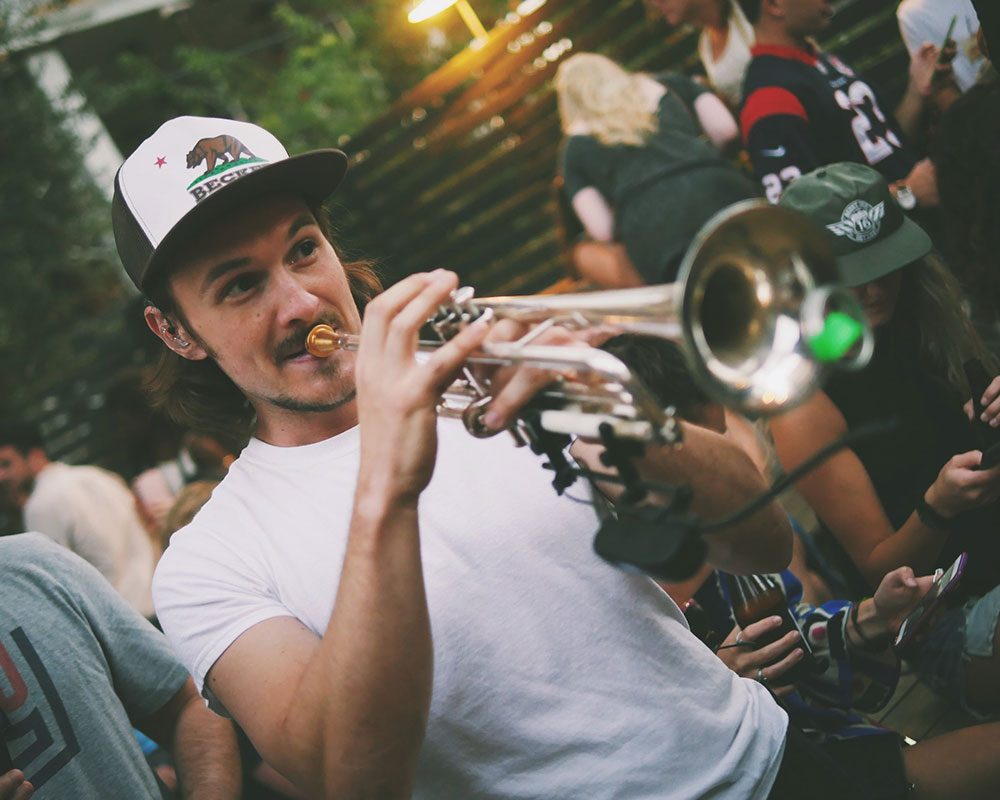 Set on the UT campus, this is far beyond a traditional college art museum. With permanent collections and exhibitions that come through, it's a must visit on your trip to Austin. We love the peaceful courtyard as a way to wind down from the buzz of the city. It also has a great cafe we'd suggest stopping into.
Where to work out
Donation based yoga on the Eastside. We love this no-frills studio and every teacher we have had has been great. They categorize themselves as "absurdly high-quality donation based yoga" and we couldn't agree more.
We know this isn't necessarily a "hyper-local" add to our list, but CorePower Yoga does the trick and we happen to love the Austin location. When you need to sweat it out and feel good about those arms before you take a dive into Barton Springs – CorePower has you covered.
Austin boasts some of the most beautiful city greens we could ask for – so why not take the workout outside? Ann & Roy Butler Path is the trail that runs along Lady Bird Lake, and it's the perfect place for a bike ride or a jog. Our suggestion? Jog along the trail to Deep Eddy, and then take a dip.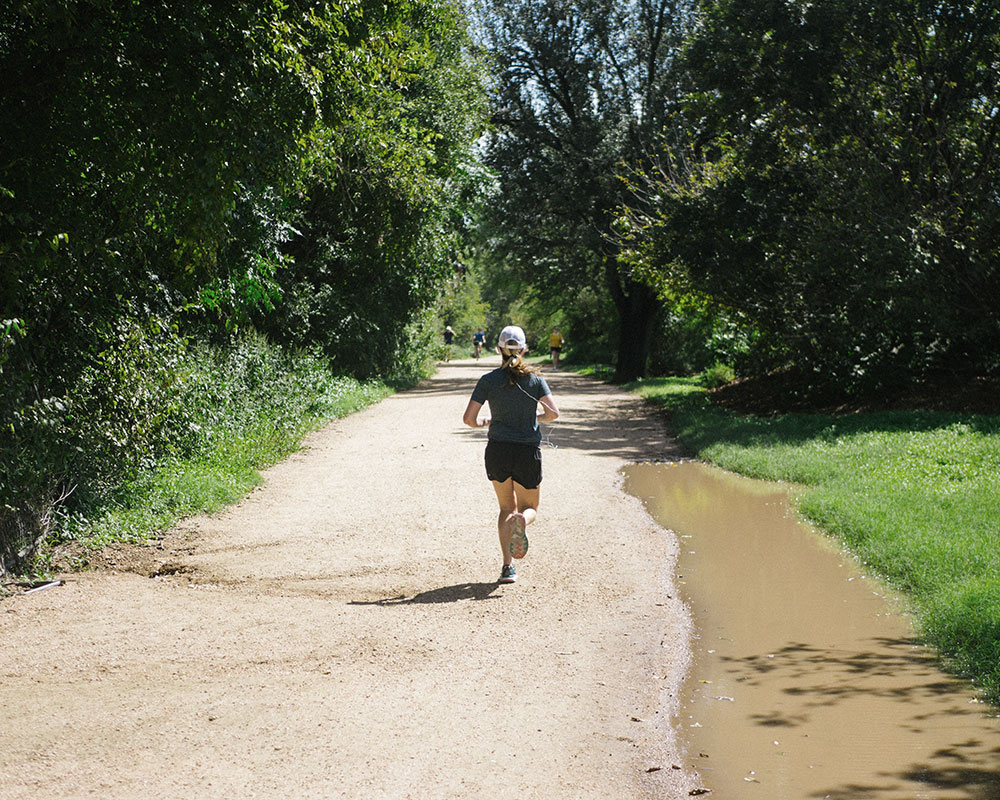 Summary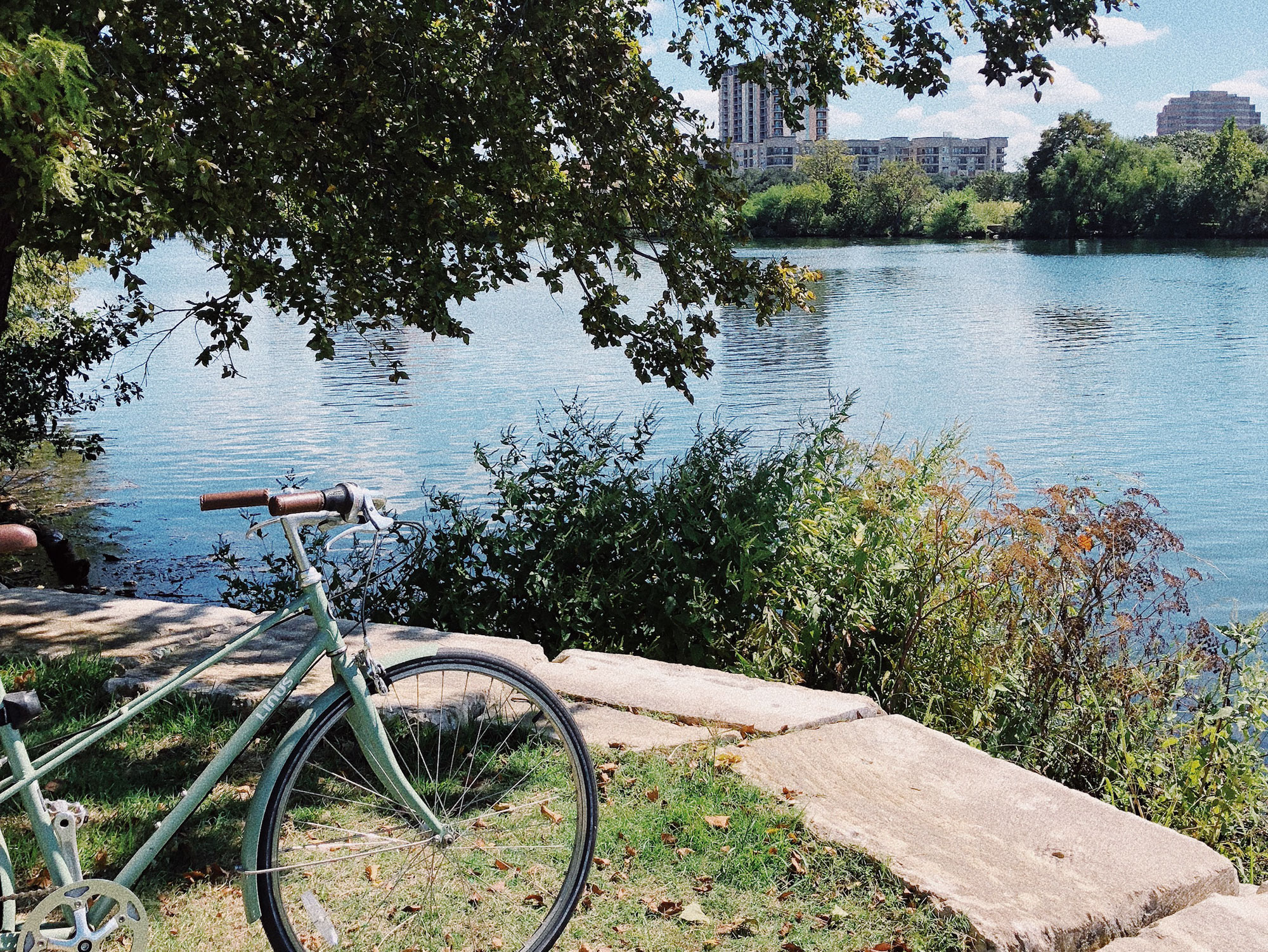 Article Name
Description
This Insider's guide to Austin will help you discover highly-recommended restaurants, bars, cafes, hotels, attractions, and shopping in this incredible city!