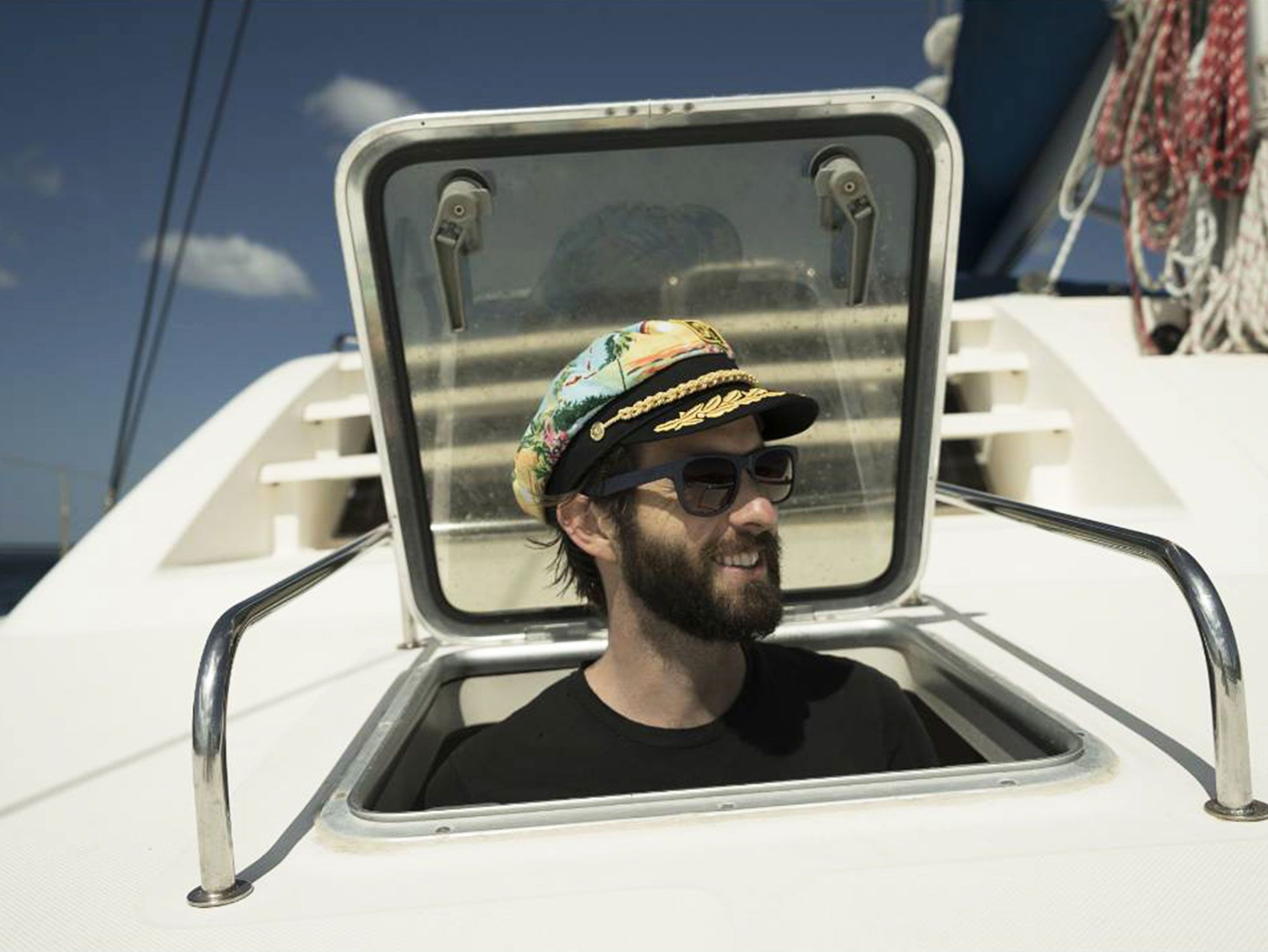 Bennett Brown, Maderas Village + Pitaya Travel
If you were living in NYC or LA 5 years ago, every plugged-in person you knew was discussing a little boutique hotel in Nicaragua called Maderas Village. No, this wasn't a splashy five star property with huge ad budgets to match – it was just that good of a place that people couldn't stop talking about it (aided by Maderas' super sexy instagram, no doubt). Soon guests came from all corners of the globe to get in on the Maderas experience. Though bookings grew, what remained the same was the spirit of community that Maderas had somehow fostered. You could go alone or with someone, you could stay a weekend or a couple months, but you always were among "your people." It was a magical place. We went in 2015, and then again the next year – and had the pleasure of befriending Bennett Brown, one of Maderas' amazing partners. We bonded over a shared love of adventure travel and a desire to challenge the status quo of the travel industry (check out what we're up to, here, and what he's up to next, here).
Originally from Toronto, Bennett left a successful real estate career in the big city to move to a tiny, undeveloped beach town in Nicaragua. This is where he helped build Maderas Village, over 6 years ago. When Maderas took off, Bennett and team opened a 2nd pop-up boutique hotel, Bayhouse.
Bennett is now the CEO of Pitaya, a technology company developing a new Hospitality Experience Platform for boutique hotels. As an amazing hotelier and constant globetrotter (he just spent a couple months living in Lisbon, and before that had a stint in Joshua Tree), we couldn't wait to get our mits on his travel tips. Read on…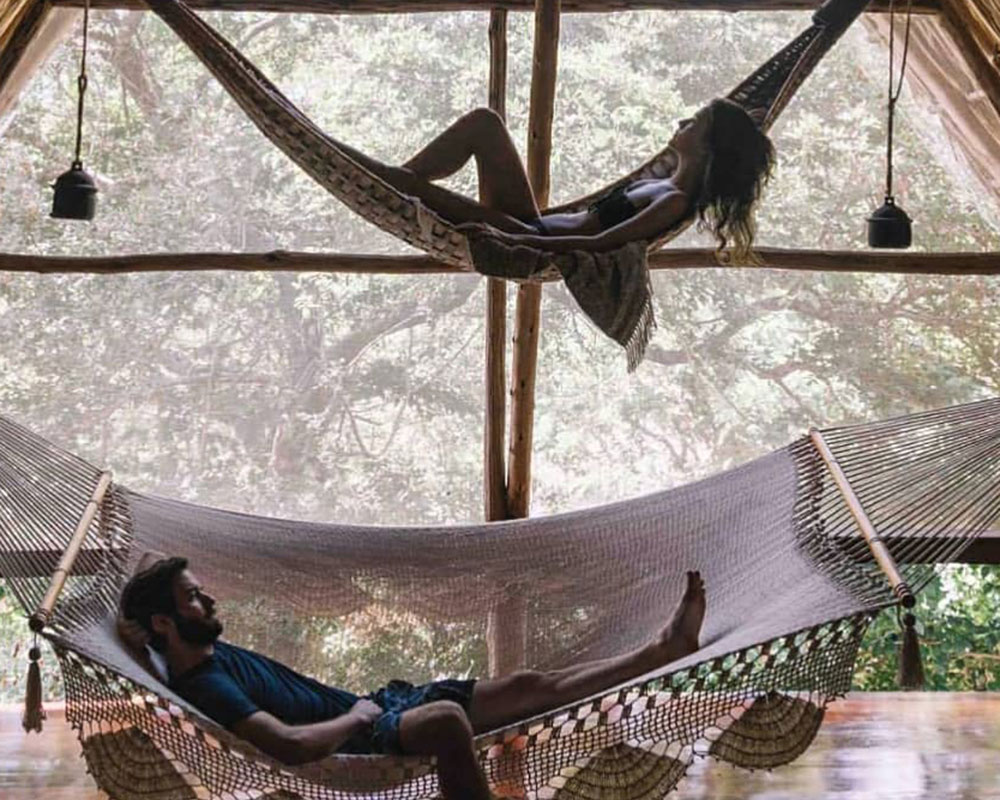 What hotel room design element can you not live without?
I hate to say it, but reliable internet & wifi. A solid internet connection is just so critical today, and so many hotels fail to get this right. Few things will frustrate people more than unreliable technology.
Did you always want to work in the travel/hospitality industry? What was your "spark" for choosing travel as a vocation, and how did you get into it?
It really hadn't crossed my mind until I arrived at Maderas Village in Nicaragua, over 6 years ago. I was traveling through Latin America and stopped in to visit an old family friend, Matt Dickinson (Dickie), who had co-founded the hotel.
What really captivated me was their philosophy around how to deliver an incredible guest experience. That was the first time the term 'Hospitality' really connected with me. It kind of sounds crazy, but very few hospitality companies actually bring people together. I knew Dickie was on to something as I had never experienced a place like that before in all my travels. I felt I had to figure out what they were doing differently that the industry seemed to have missed. So, I decided to stay longer and figure out how to make myself indispensable.
What 3 songs are on your OOO playlist?
– Spoon – Inside out
– Marvin Gay – Got to Give It Up
– David Bowie – Heros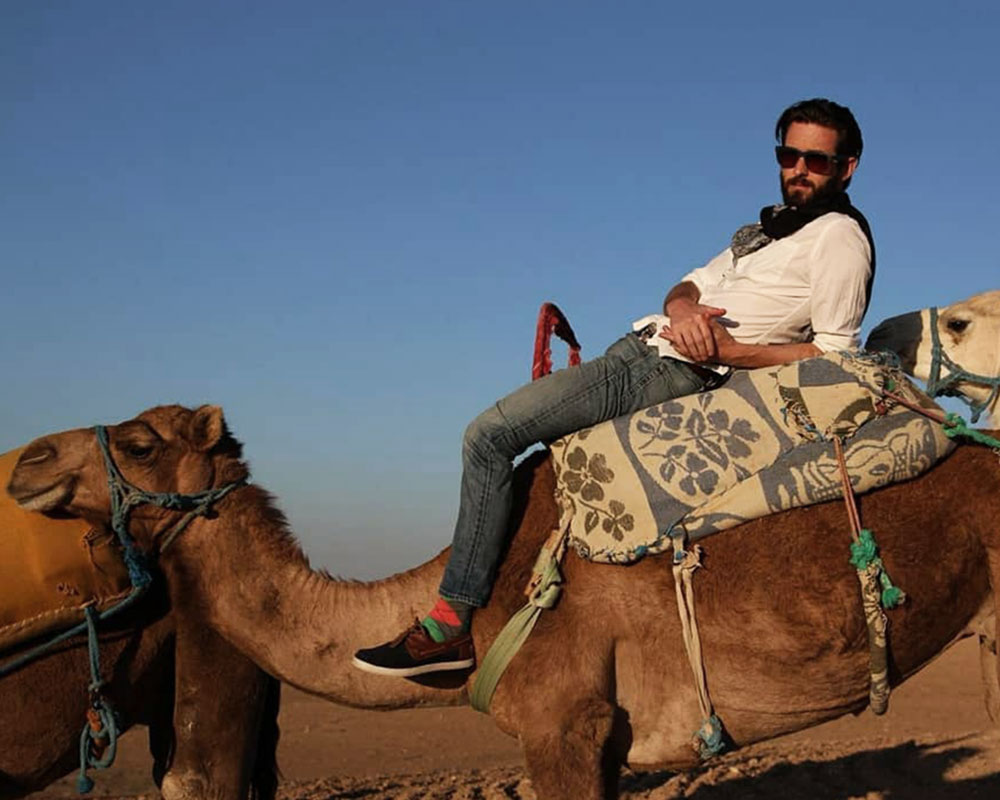 Who is your dream "co-pilot" (travel partner- dead or alive), and why?
I suppose I would have to say Steve McQueen: he is a really fascinating individual, and seems like someone that would always be up for an adventure to unique destinations.

If you're going to a new place, and your friends have not been there, what do you consult for advice?
I usually look to a few sources such as AHotelLife or Design Hotels, as they have a solid collection of curated properties around the world. From there I find a few properties that match the vibe I am looking for on this trip, and then dig into their socials. There are generally some solid gems to explore- cafes, music venues, galleries or great eats.
Best travel advise you've ever received, and from whom?
The best advice I have heard was to just 'say yes.' I was at a talk given by Richard Branson and the CEO of ING in Toronto years ago, and a lot of their focus had been on the idea of "just saying yes" as often as possible as it leads to unexpected outcomes. It just made a lot of sense and I would have to credit that advice for leading me to a lot of the most fascinating ventures over the years.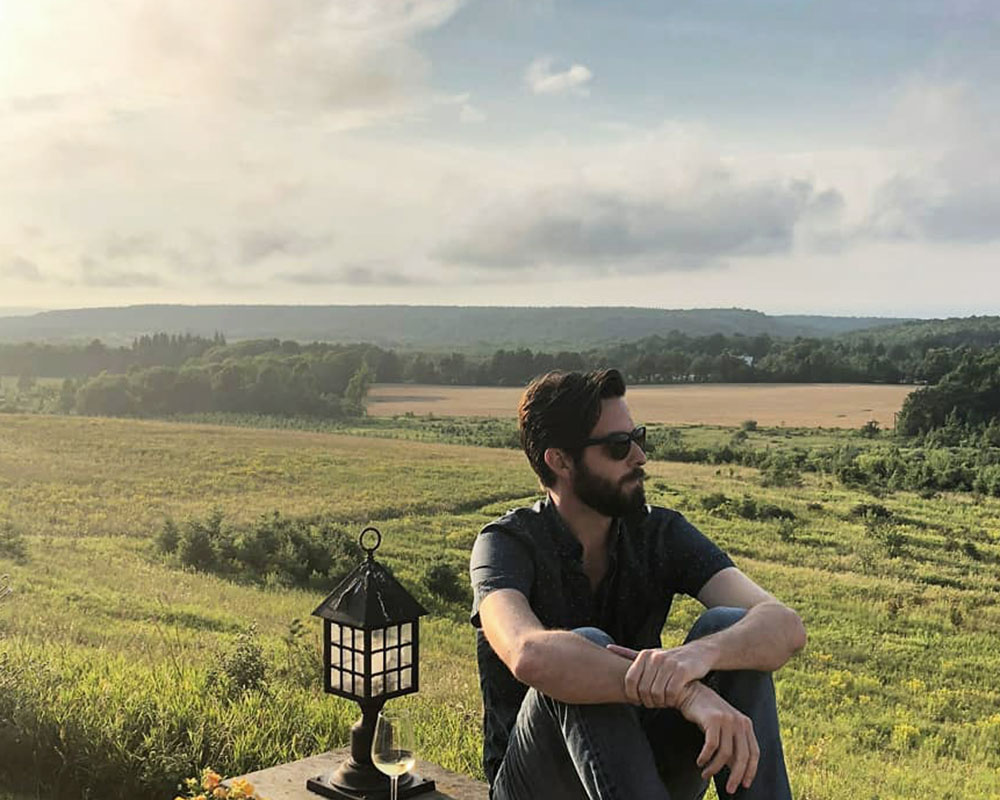 Anxiety and burn out are big topics these days. How do you combat them, and how do you use travel to do so? Any favorite hotels for this, specifically?
I passively manage my stress by ensuring those I share my time with both personally and in business have a calming presence and positive outlook. I have found that even in the most stressful situations seem much more manageable with calm and positive people at your side.
However, while traveling I look to enjoy the unique environments each country offers, whether that is surfing, climbing, snowboarding or even enjoying a coffee in battery park and watching the city go by.
Travel can be about the little luxuries…like a super amazing cup of coffee. Where was the best one you've had?
There is this little café in Rome called The Hybris Art Gallery. It has an amazing atmosphere, great music, and welcoming staff. I am not even certain the coffee was truly the best, but in that moment it didn't much matter as it was all perfect.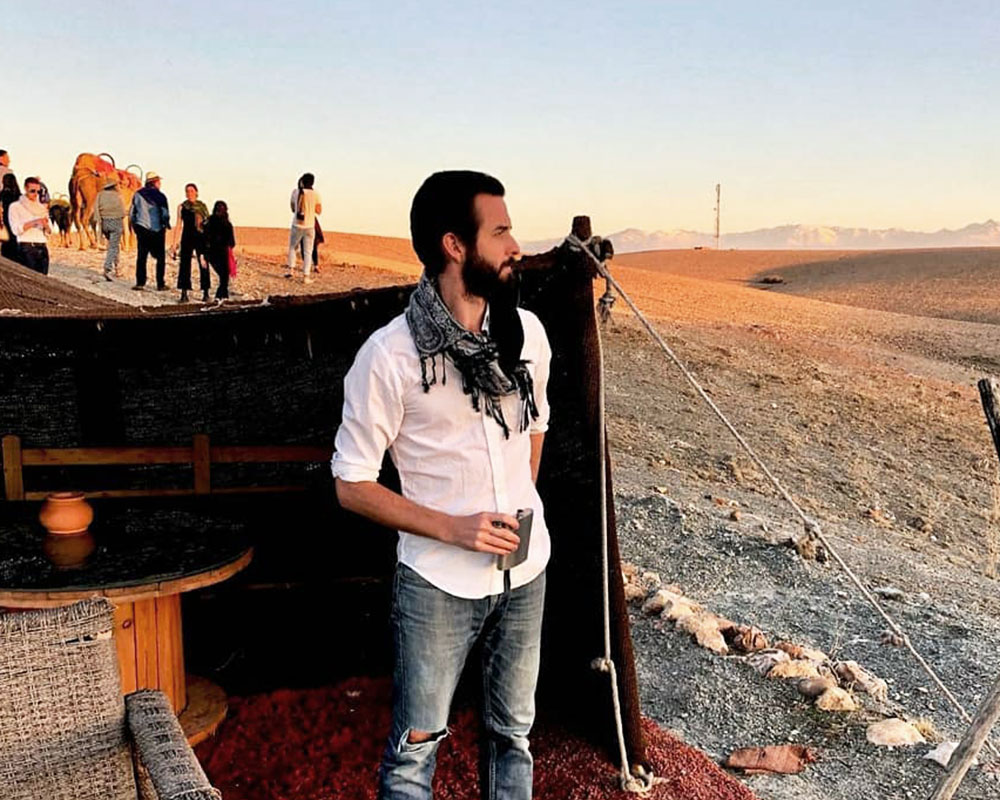 Beach or City or Mountain?
Beach
Alone or with someone else?
Share the experience
In flight wifi- good idea: yes or no?
Yes
Lost luggage, or lost phone?
Luggage
Airplane food- Y/N?
Yes
Fantasy mini bar/fridge item?
Reese's peanut butter cups
Favourite travel app?
Porter & Sail
Window or Aisle?
Window, it's the best part of flying