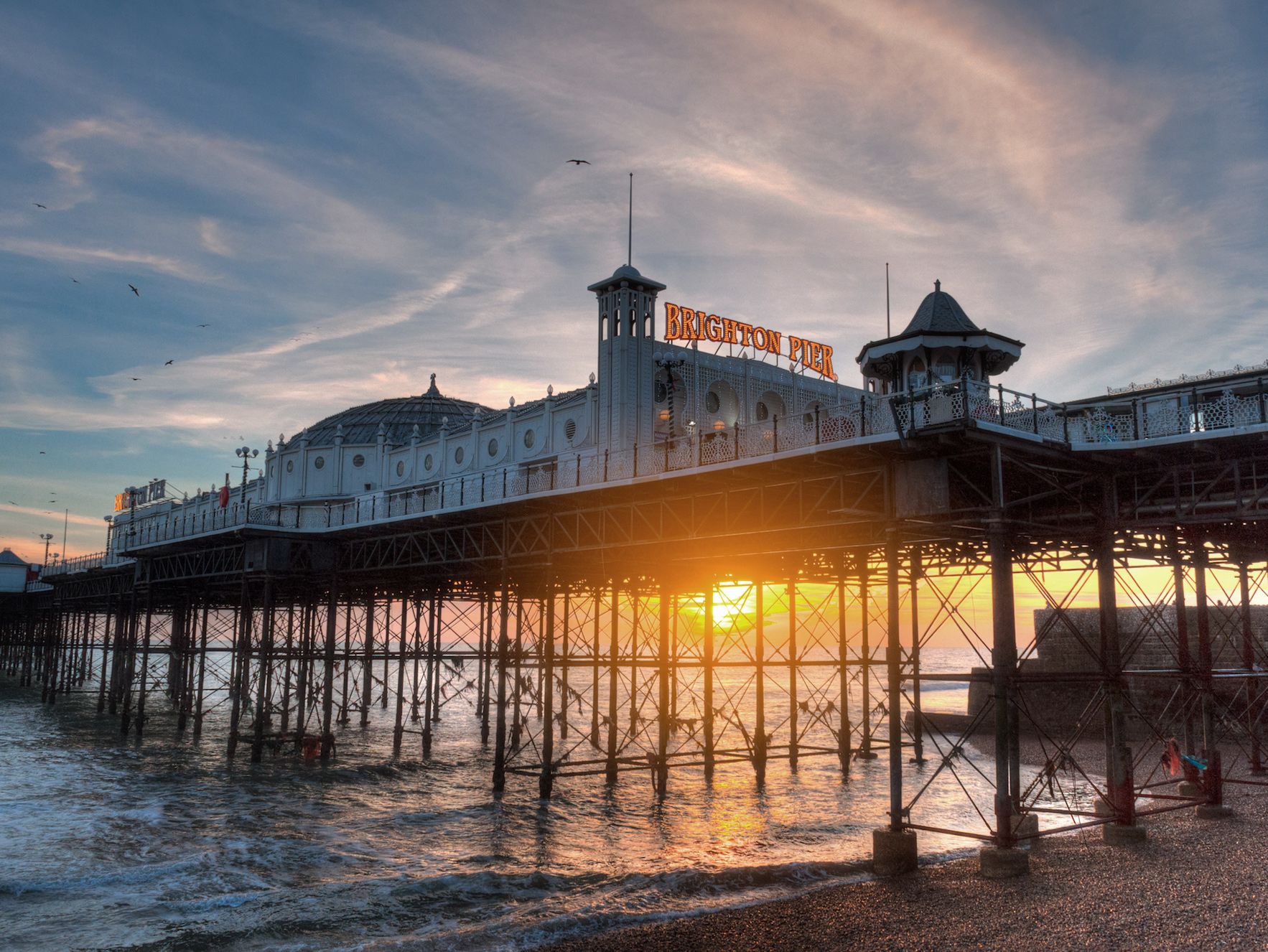 Brighton, England
If you ask any stressed out Londoner where they head for a beach break, it'll be Brighton. The capital of kitsch is just 1.5 hours away and the ideal place to trade the smog for some sea air.

Even the most cynical city dweller won't be able to resist the fairground rides, cotton candy and 'Stick of Rock' (Google it). There's also a proud green focus here – Brighton often wins award for its eco credentials thanks to its beach cleaning, burgeoning vegan scene and pioneering politicians. The LGBTQ+ community has played a huge part in putting the city on the map. Brighton's Pride celebrations are considered the best in the UK and this year Britney is headlining, need we say more?

Before you read on, don't miss our best tip: for quieter beaches, take a 15 minute train ride from central Brighton to Hove. You can thank us later.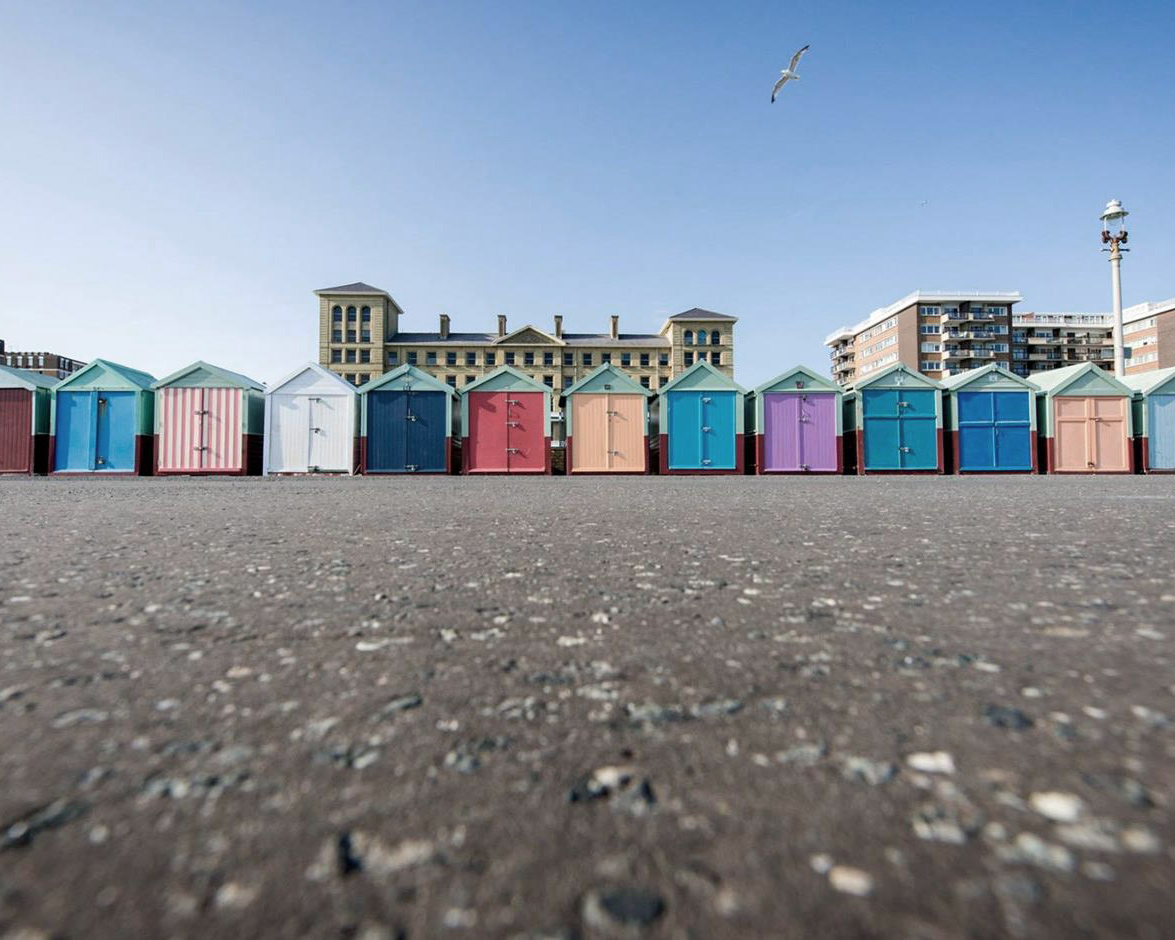 Where to stay

Located right on the seafront, this townhouse is as quintessentially English as they come and loved by Cate Blanchett, Kylie Minogue and Woody Allen. If you can, book the circular room with couple sized bath overlooking Brighton Pier. You'll feel like you've stepped right into a postcard. Don't miss the Drakes Viper cocktail before perusing the Modern British menu.
Above the green patch of Regency Square, this bohemian Artist Residence was the first of the boutique brand. The ping-pong in the basement tells us that the crowd is younger and perhaps more sociable than other hotels in the city. Decorated by artists, rooms are curated for creative eyes and filled with antiques. Don't forget that breakfast is served until midday – these guys know what they're doing.
The real pull for this hotel is the underground spa. Built within the exposed bricks of the old smugglers' tunnel, you'll find six treatment rooms, a heated indoor pool, sauna, steam room, Scandinavian hot tubs, a hydrotherapy pool, and gym. There are plenty of seaview rooms to choose from and Harby's bar offers a relaxed setting for drinks and dinner.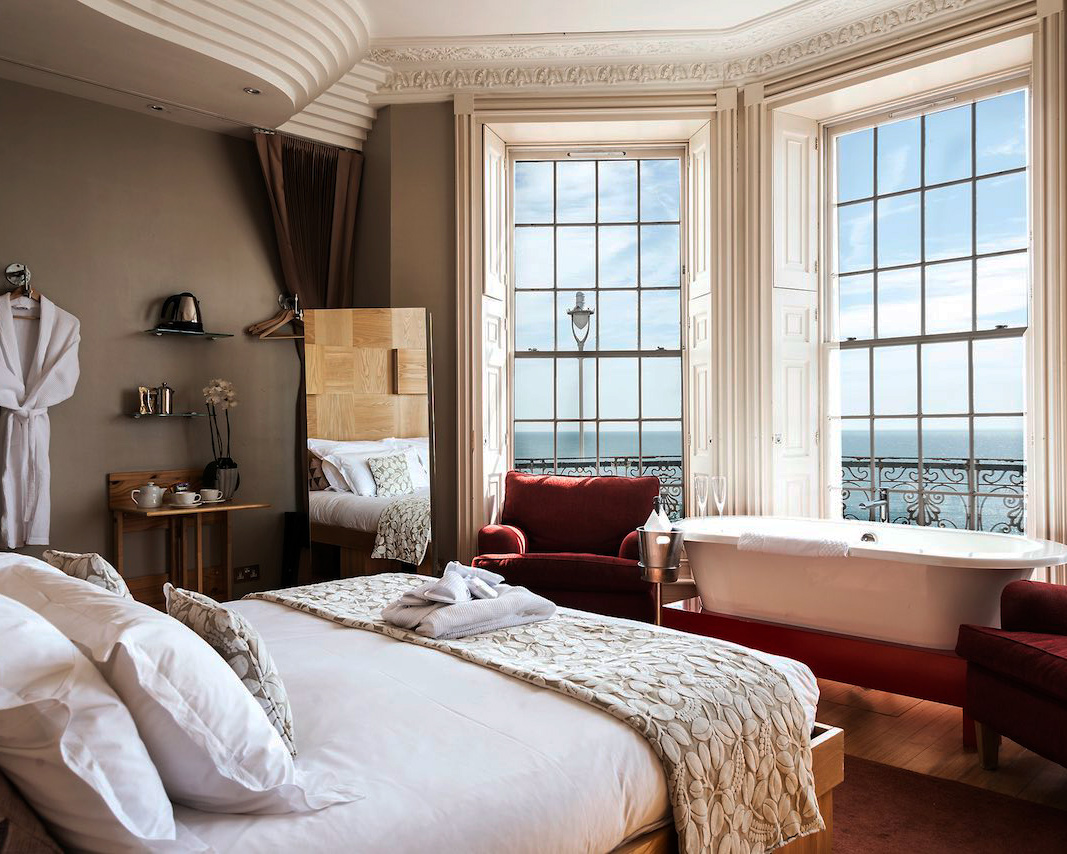 Where to eat

Looking for sustainable seafood? This place should be your go-to. The tasting menu includes six courses and recent favourites include: Hand Dived Scallop, Mussel Curry With Apple and Gigha Halibut. Add the wine pairing – you won't regret it.

The first thing you'll notice about this cafe is the beautiful handwritten menus (you'll understand once you see them). For breakfast, the coffee is spectacular with a bacon sandwich (a British staple) and lunch means healthy salads and veggie quiches.

Practicing 'farm-to-table' perfection, every ingredient is sourced from a local supplier on a daily basis. Notably, Isaac At claim to be the only restaurant in the UK to offer an all English wine list. We're particularly intrigued by their desserts: Barmley & Chervil Sorbet followed by Pear, Cobnut & Lemon Thyme then Almond Cake.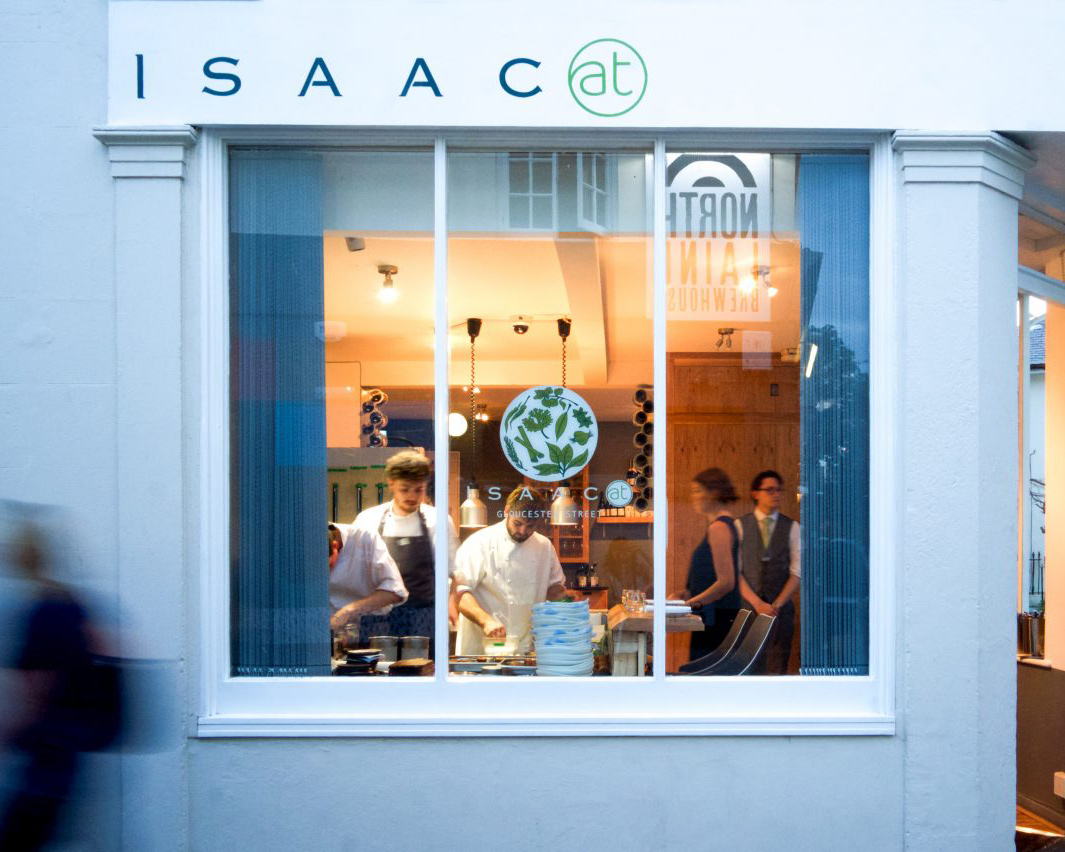 Where to drink
Wine minus the guilt – a no brainer. Plateau focus on ethical farming, sustainability and organic wines. Their friendly staff mean newbies aren't intimidated by a tasting. Offering a choice of around 20 wines a day, the list is updated regularly too.
This bar hit the headlines a few years back by banning phones. Whether you're for or against the idea, the lack of technology means you can focus on present company and enjoy a fantastic cocktail or two. Their Happy Hour works out as extremely good value.
One for the beer drinkers in the heart of Brighton Lanes, this pub spans three floors so you're guaranteed to find a spot. Saturdays draw in the crowds ready for a night of dancing whilst Sundays offer classic 'Roast Dinners.'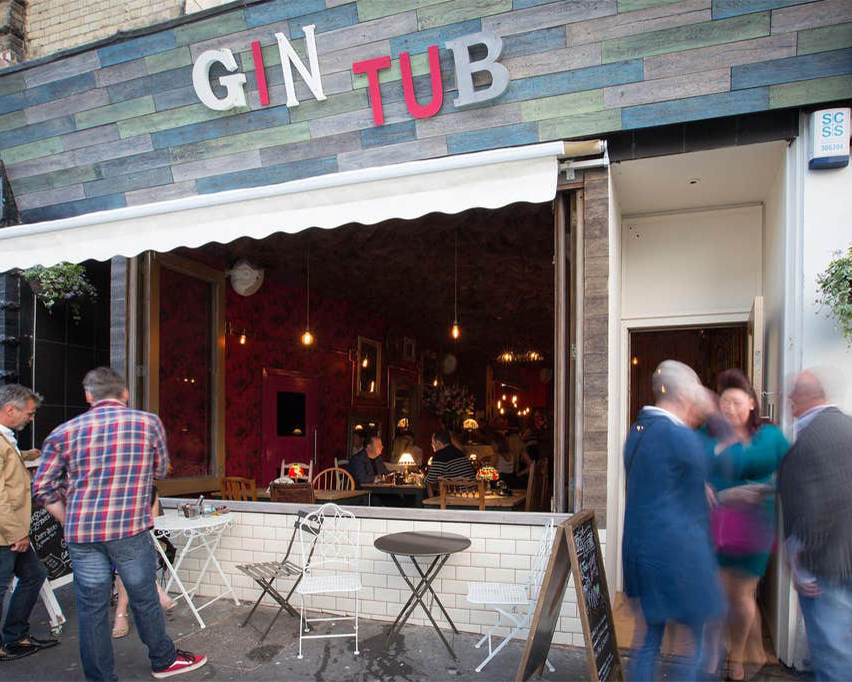 Where to dance
Here you have all three: a restaurant, bar and nightclub venue. From 11pm on Fridays and Saturdays, the tables are cleared and people hop out of armchairs to get ready for the DJs. Expect RnB, hip-hop and pop classics.
Expect a lot of themed music nights at The Haunt, from '80s Party' to 'SH*T POP.' Entry costs just £3 and in the past they have hosted fantastic British bands, such as Hot Chip, The XX and Wild Beasts.
Locals love this spot for the atmosphere and warm welcome from the staff. A reliable option for those who want a no-fuss live music experience. Don't expect anything 'fancy' – this place is founded upon grit, good stories and classic British charm.
Where to shop
Don't leave the UK without trying seaweed beauty brand Haeckels. This shop stocks a whole bunch alongside Grown Alchemist, Tangent and plenty more.
Do as the Brits do and take yourself thrift shopping. You could spend hours in Wolf & Gypsy sifting through one-off treasures. Don't rush it.
Vinyls are slim and can slide nicely into your carry-on. There, we've given you permission to go crazy at Resident: the best record shop in Brighton.
Your friends will be seriously pissed if you don't bring back a present. Don't leave it till the airport lounge – Dowse Design have got you covered with jewellery, art prints and ceramics.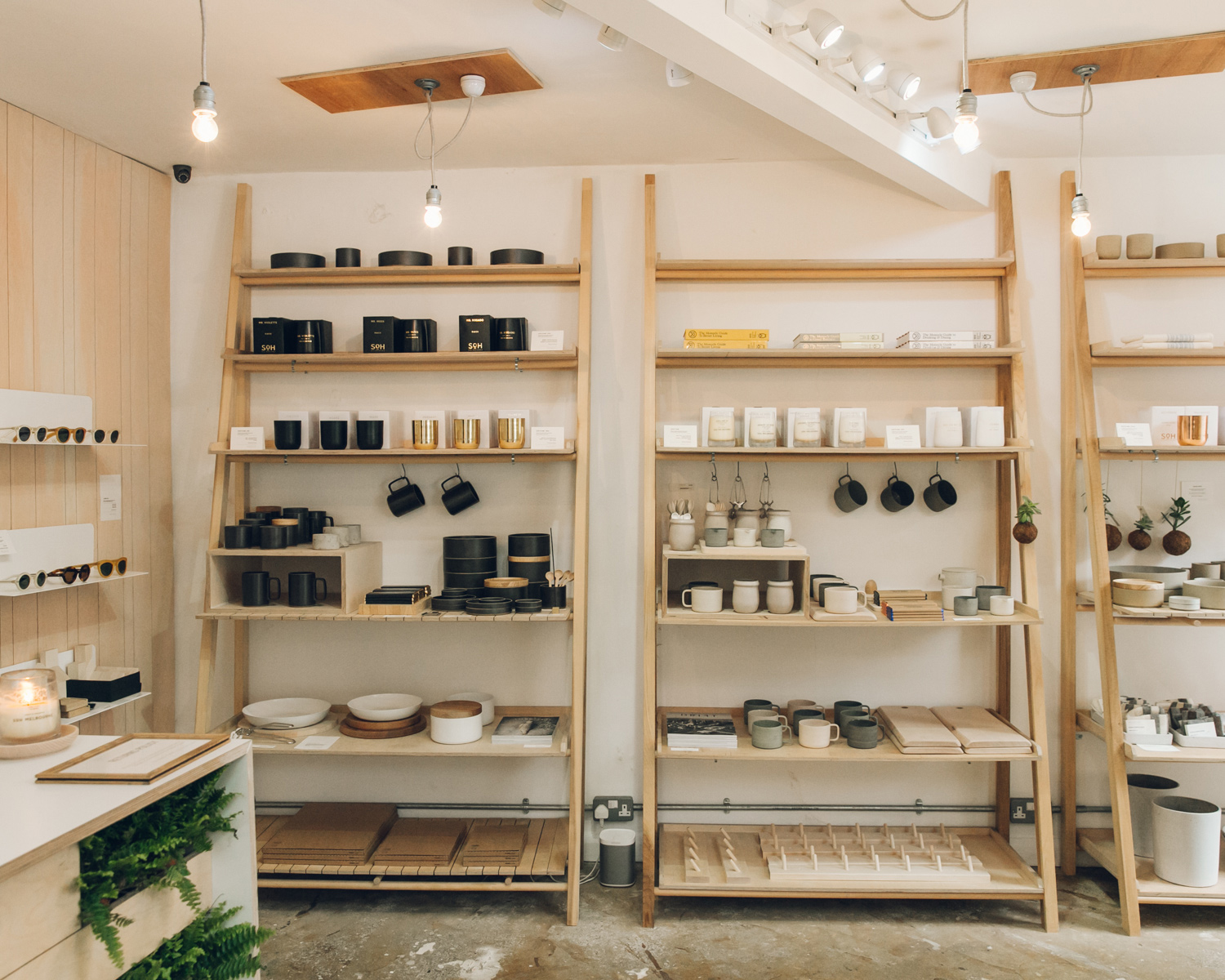 What to do
Time for a cliché: let's talk about the British weather. We've saved you the hassle of coming up with rainy day alternatives by choosing a few ourselves.
If it's sunny, head to Pavilion Gardens, walk down the coast, hop between shops in North Laine and we'd highly recommend the street art tour.
If rain persists, cheer yourself up with treats and arcade games at the Pier then take shelter in The British Airways i360, which presents the best panoramic views whatever the weather.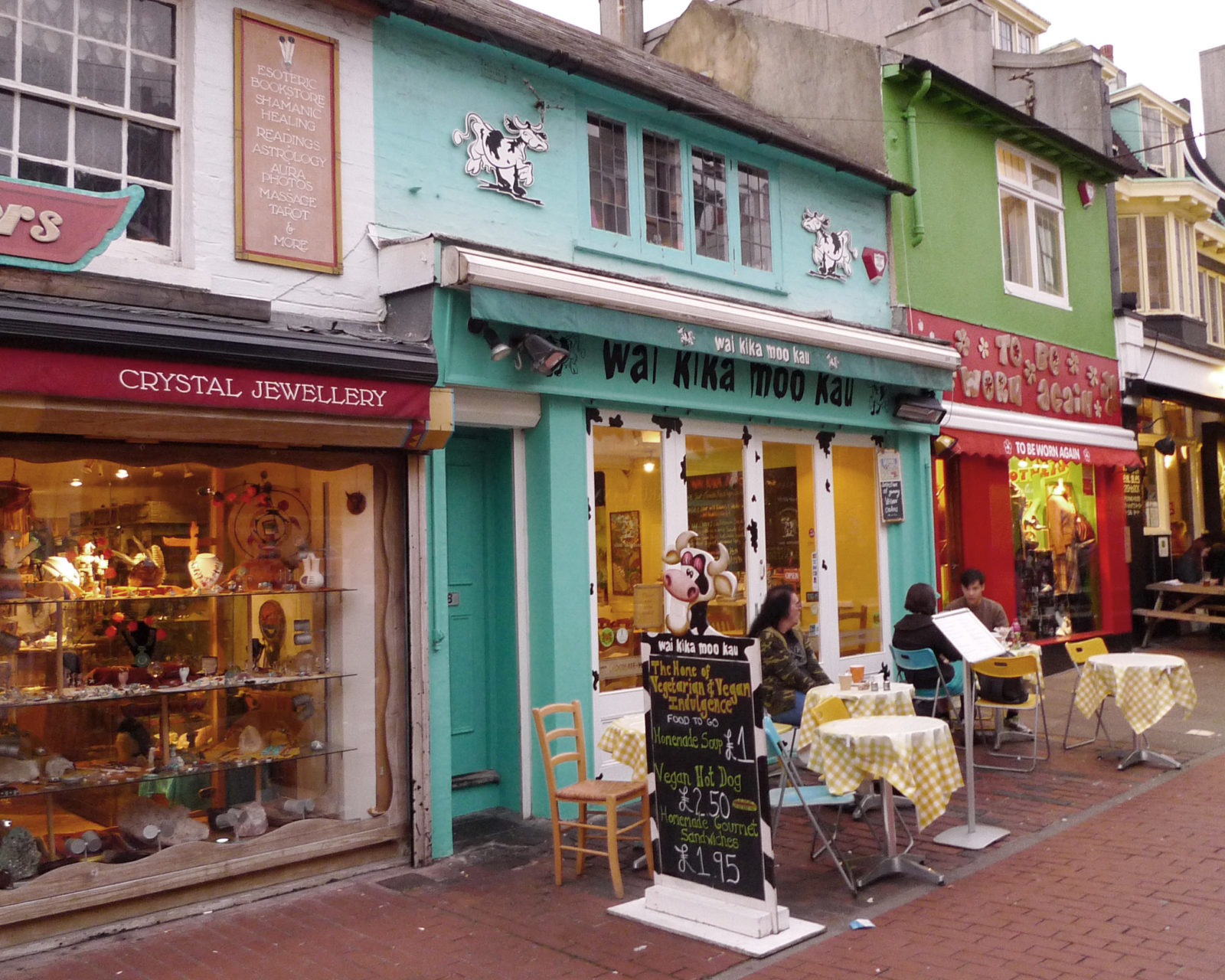 Quick hit of culture
Everyone knows that the ocean is a huge inspiration for artists so it's no surprise that the city has some great museums to check out.
Start with Brighton Museum for photography or LGBTQ+ themed work whilst Two Kats and a Cow is a smaller option, launched by three painters (so it's bound to be good). Finally, Fabrica is all about new work as Brighton's hub for contemporary art, based in a former Regency church building.