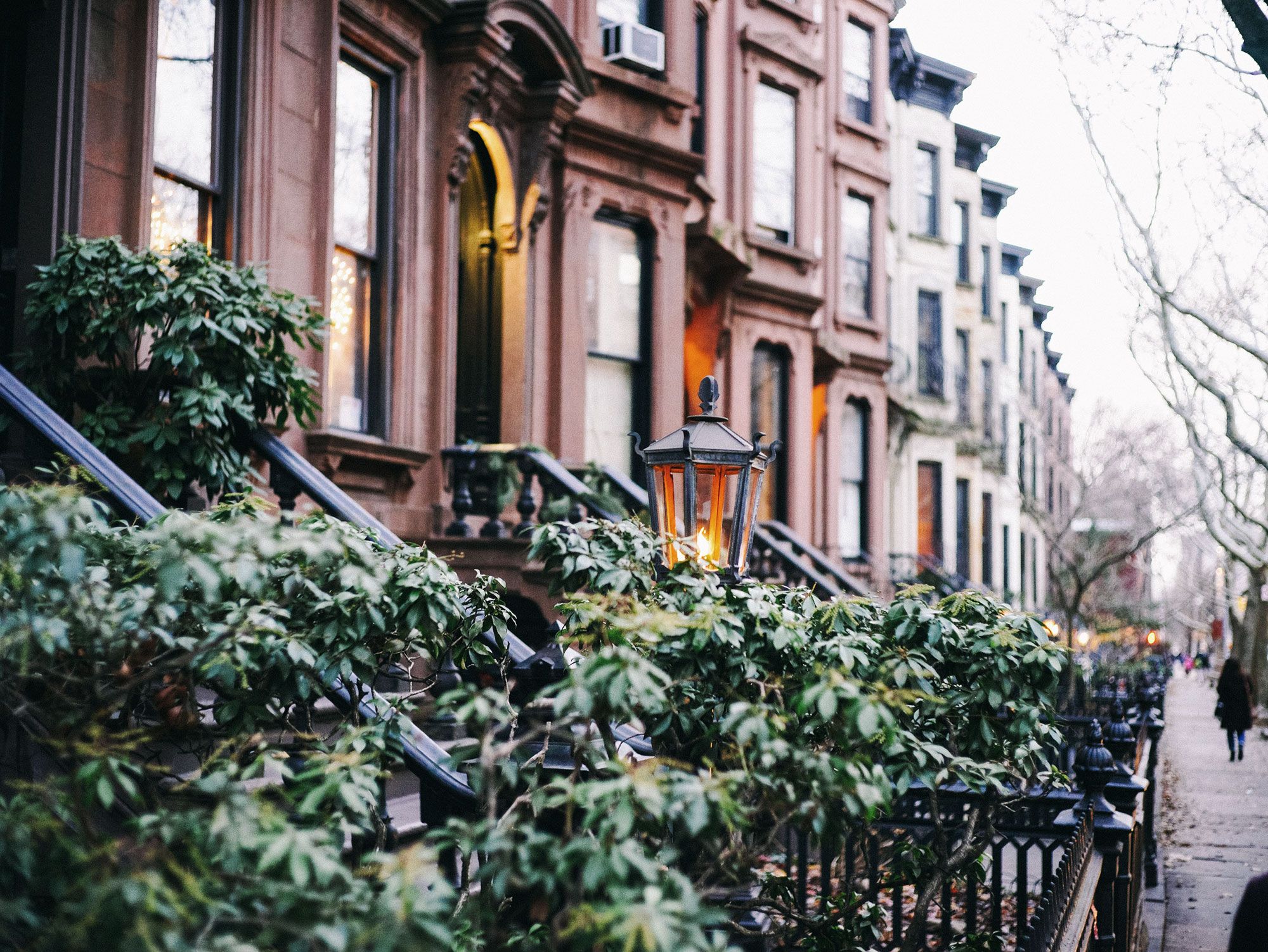 Brooklyn, Part 1
"That's so Brooklyn" is a bit of a ridiculous saying, being that the famous borough is made up of 77 neighborhoods and 2.7 million people. That's right – if Brooklyn were its own city, it would be on track to surpass Chicago. Between the brownstones of Fort Greene, the famous Chinese restaurants in Sunset Park, and the bars we have all been to in Williamsburg – it's pretty hard to categorize "Brooklyn" as one thing. The sheer diversity of people, food, and fun you can find in the borough is unmatched and we could probably dedicate 100 city guides to Kings County alone. We aren't going to do that – that's far too overwhelming – but we are going to break down a few of our favorite BK spots by area, just for you.
First up is our guide to a few of our favorite north Brooklyn hoods, which include Greenpoint, Williamsburg, Bushwick, and Bed-Stuy. Whether you are here for vacation, a work trip, or have decided to make the move – trust us, these are the spots you'll love.
Where to stay
It's one of the longest standing hotels in Williamsburg but it remains our favorite. Even among the other trendy properties that have popped up along "hotel row" of Wythe Ave, this BK staple keeps winning our hearts when it comes to the industrial chic rooms, great restaurant, and The Ides (a.k.a the rooftop bar to end all rooftop bars).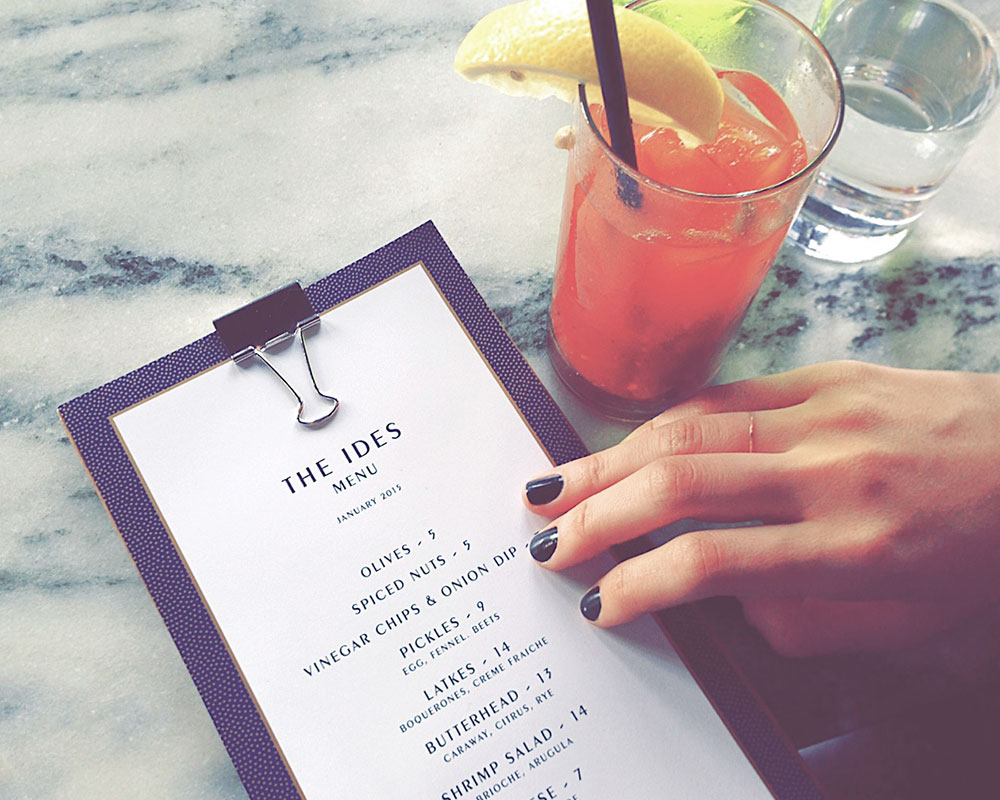 We mostly love this place due to the location. Set in the middle of Franklin Street in Greenpoint, it's harder to find a better stretch of shops, restaurants, and bars all within a few blocks. You can choose between studios or suites – both designed as airy lofts and complete with kitchens. That means if you're the chef type, you can hit the McCarren Park Greenmarket on Saturday mornings to make yourself a nice little meal.
This newer edition to the Williamsburg Hotel scene has been welcomed by tourists and locals alike. The Hoxton has a lobby that could be mistaken for a Brooklyn co-working space – mostly because the coffee, food, and general vibe is so good. We love the perfectly designed rooms and the drinks they are serving at Klein's. Plus, in the summer they have the perfect patio to take in the good weather.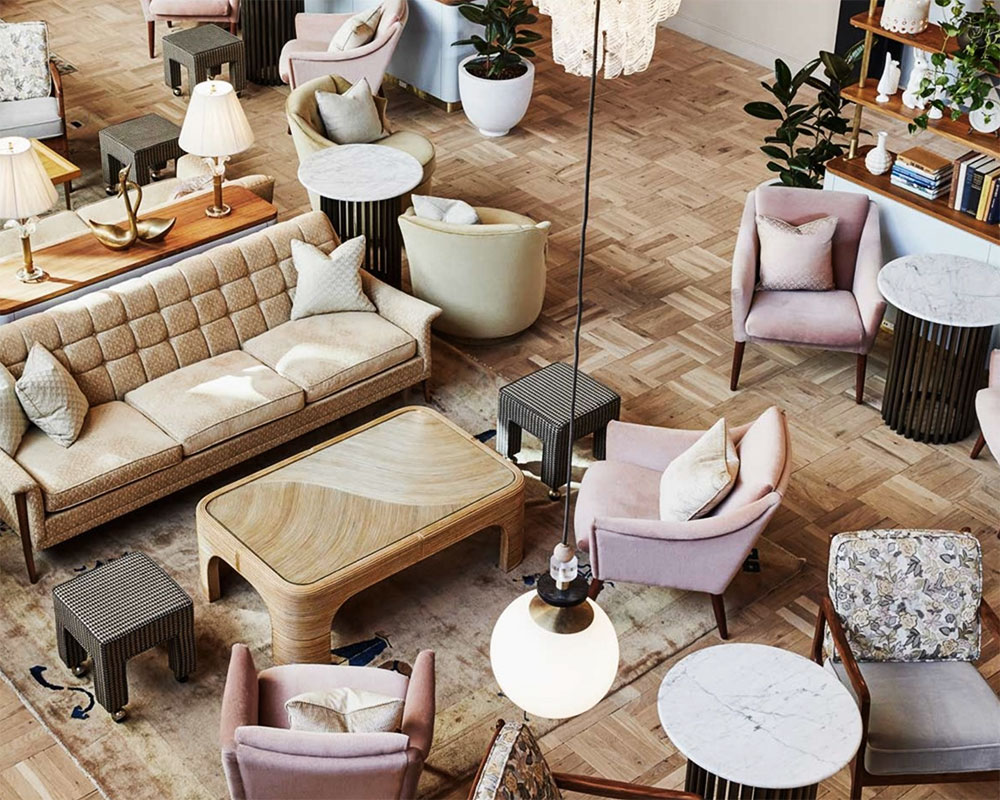 Where to eat
Answering a question like "Where to eat" in one area of Brooklyn alone is nearly impossible – but Diner is almost always a great option. Owned by the same people behind Brooklyn mainstay Marlow & Sons, this has one of our favorite burgers in the city. Bonus: you are consuming said burger in a train car. If you don't like burgers that isn't a problem – everything else is fantastic too.
This isn't the hole in the wall dumpling spot you are finding in Sunset Park or Queens – but that's okay, because it's really f*ing good. They recently opened a Manhattan location, but come to the Williamsburg outpost because it's better and the original. Make sure to order the soup dumplings (off menu) and at least three of the vegetable dishes. And the noodles. Just order everything.
If you are in need of a really good fish taco – or really good fish anything – come here. Part fish market and part restaurant, it's a great lunch option when you want something light but don't want to skimp on flavor.
One of our favorite restaurants in Brooklyn is found on a corner in Bed-Stuy, and that restaurant is Saraghina. The space is made up of a wine bar, the restaurant, and a bakery. We suggest partaking in wine before sitting down for the full experience, which should include pizza. Inside and outside seating options are equally as romantic, but we prefer inside due to the perfect rustic decor.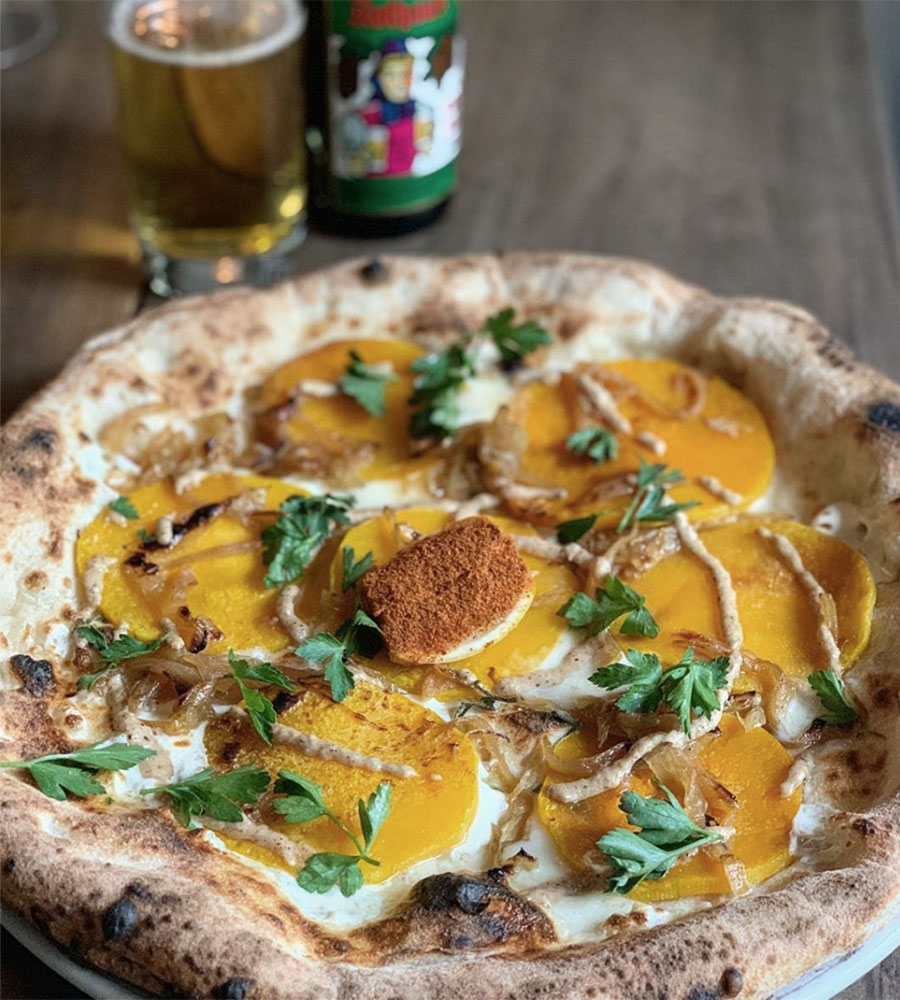 One of our favorite new restaurants in Greenpoint. You're not coming to Chez Ma Tante for jaw-dropping design because it kind of looks like everything else in Brooklyn. You're coming here for excellent food (which they describe as "Canadian inspired" but we aren't sure what the hell that means). What we do know: the cocktails are incredible, the caesar salad changes lives, and their falafel is to die for.
With two locations – one in Bushwick and one in Bed-Stuy – this is some of our favorite ramen in Brooklyn. Don't come here with a big group or expecting bells and whistles. Samurai Papa means business, and that business is highly concentrated, really good ramen.
Behind famed Roberta's pizza is this 12-seat restaurant. It serves a 19-course Italian inspired tasting menu and will cost you a pretty penny – but it's out of this world. If you need to celebrate a special occasion, please come here. Do it for us. It's a truly unique dining experience, and probably one of the best you'll have during your stay.
Where to drink
You could easily miss Achilles Heel, being that there is no signage and the door looks like it belongs on the set of a western film that lost funding. All of this only adds to the charm of our favorite Greenpoint bar – and one that will certainly set the mood for a first, second, or eleventh date. Inside you will find a wood burning stove, two tops, great drinks, and fantastic small plates. We love their wine selection, but their cocktails are innovative and equally as good. If you're hungry, order from their seasonal menu.
Our favorite wine bar in north Brooklyn, Four Horsemen was opened by LCD Soundsystem's James Murphy. What does that mean? Apparently a great rotating selection of natural wine and amazing small plates served in a clean, modern space. This is a perfect third date spot, and you could spend hours on their bar stools talking wine with the bartender.
Ramona wins our hearts due to it's beautiful design and the fact that you aren't crammed into 500 sqft with 100 other people. There are two floors, so you can actually hear the person you are talking to. Order the Self Portrait.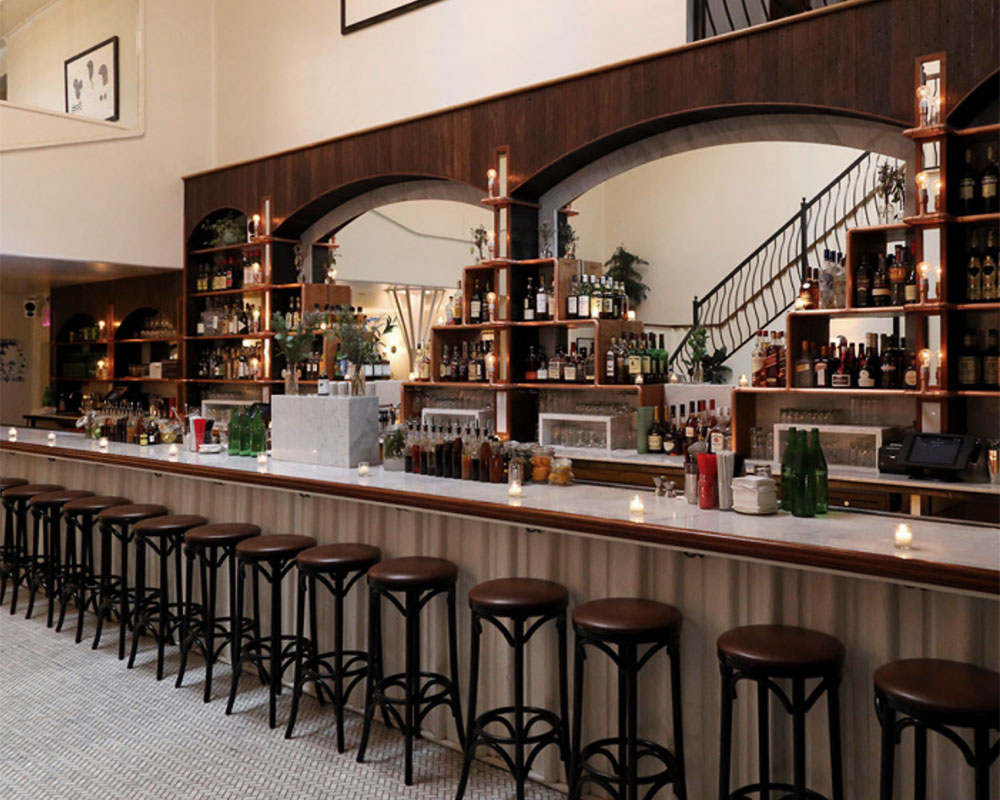 We love Donna for many reasons. It has frozen cocktails (which are really good) but also serves a Paloma on draft. The tacos are good and the nachos are better, and the beautifully designed space makes it a place you don't want to leave. It's great for groups, or for a casual meet-up before dinner at Misi or Marlow & Sons.
Make sure to get to Bar LunÀtico on the earlier side, because it fills up. There is live music almost every night, and if you are lucky enough to snag a small table you can enjoy tunes, cocktails, and food all in one go. We mostly come here for the first two, but either way it's a great time.
If beer is your thing – head to the newly established Grimm Brewery in Bushwick. Serving up grade A artisanal ales, you can snag a growler to go or lounge in their taproom for hours.
Where to dance
This Greenpoint club hosts DJs most nights of the week – and is a true club experience (well, our kind of club). You won't find $1k table service here, but they do have a disco ball, dim lights, and some of the best house music around to groove down to.
Bar in front, party in the back. Friends & Lovers is technically in the intersection of Crown Heights & Prospect Heights, but we are including it because you need to go here ASAP. It's one of our favorite "dance bars" – and yes, that is a category we are establishing and you know exactly what it means. Make sure to head there late, and see who is scheduled to DJ.
This cocktail bar turns really sweaty at around 1am on weekends. It's been around for a while, which we love, and it isn't just geared towards the new young professional neighbors that have moved in. This will be an eclectic mix of young people and hopefully some great R&B.
C'mon Everybody is set up the way a lot of bars in NYC are organized – part bar, part music venue. They host everything from live music to comedy shows, and you can't go wrong with any sort of entertainment this establishment puts on. This is a great place to drink and dance on the weekends, and part of that reason is its proximity to Chilo's. What is Chilo's? It's another bar, with a food truck in the back serving some of the best tacos in Bed-Stuy.
If you are looking to sweat your ass off and be extremely close to other individuals while listening to live Brazilian music – you've found your spot. Bembe has become increasingly more popular which has come with a cover charge – but it's worth it.
Where to break
This uber-sleek coffee shop in Bushwick looks like it was built for Instagram. The interior is white, airy, and everything we want when it comes to good light in the winter. The coffee is fantastic (and very strong).
This quaint Italian cafe sits on a quiet block in Williamsburg. Run entirely by real deal Italians, you can trust the piadinis and rotating breakfast they serve is legit, and their espresso bar is on our regular rotation. In the summer, come to their coffee window and take a seat outside on the benches to people watch. If you need to get some work done, head inside to check out the knick-knacks that decorate the entire space. We recommend going with the classic European soft boiled eggs and fresh bread.
One of the most beautiful coffee shops in New York, Devocion Williamsburg looks like part architectural wonder, part cafe. The coffee is expensive but good. We mostly come here for the ambiance, and we are entirely okay with that.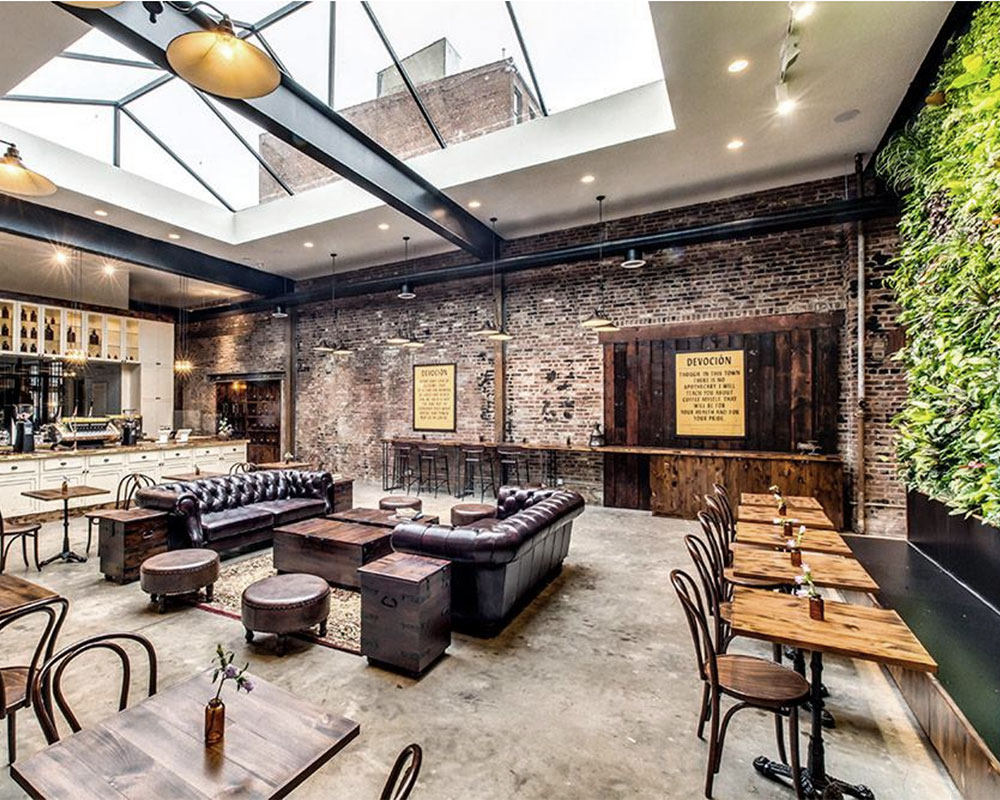 Maman has several locations throughout NYC, but this one is our favorite. The shabby chic interior with worn white table and benches is only the first thing we love about the cafe. This is a great place to get a matcha (or lavender) latte and fresh pastry.
On Manhattan Avenue in Greenpoint, Champion is one of our regular picks due to how good their coffee is, and the fact that it's never too busy.
Where to shop
This home goods store has everything you would expect to find in an adorable Brooklyn home goods store: beautiful pottery, geometric rugs, handmade blankets, and monochrome kitchen wear. A perfect place to buy gifts for those back home…or yourself.
Also on Franklin St (which has a ton of great boutiques), Wolves Within is an affordable, well curated shop owned by the same people behind Home of the Brave. Selling both men's and women's clothing, it's a perfect place to get those high waisted trousers or long gold earrings you've been eyeing.
One of our favorite vintage stops, Stella Dallas is a longstanding Williamsburg favorite. Though it isn't the cheapest, it would be hard not to find something great to take home from this store. Their denim selection is top notch and you can absolutely find some good graphic tees.
Selling brands like Ganni, Nanushka, and Mr. Larkin – this is the "Brooklyn cool" shopping destination we all need. Carrying some of our favorite threads for both men and women, you can do some serious damage on your credit card here.
Where to work
This work space/restaurant/event venue concept in Greenpoint is a great place to plug in for the day. The Scandinavian inspired interior is large with wall-to-wall windows. There are tons of places to sit and outlets everywhere (huge win). The restaurant, Norman, serves great lunch specials and good coffee to keep you going throughout the day. Check out their programming while you're there, and you might come back for an interesting talk later in the evening.
As we mentioned above, the Hoxton Williamsburg could easily be confused with a Brooklyn co-working space. Locals come here for the good breakfast, chill music, and great ambiance while they plug away. The lobby is colorful and charming, and a perfect place to start the work-day
Stonefruit almost went into our "Where to break" and "Where to eat" categories, and then we realized that it was both those things, which made it a great place to spend the day working. With a cafe in the front and a flower store in the back, this adorable coffee shop serves up great espresso drinks and even better health-conscious food. There is a large table amongst the plant life in the back, to keep you serene while you type.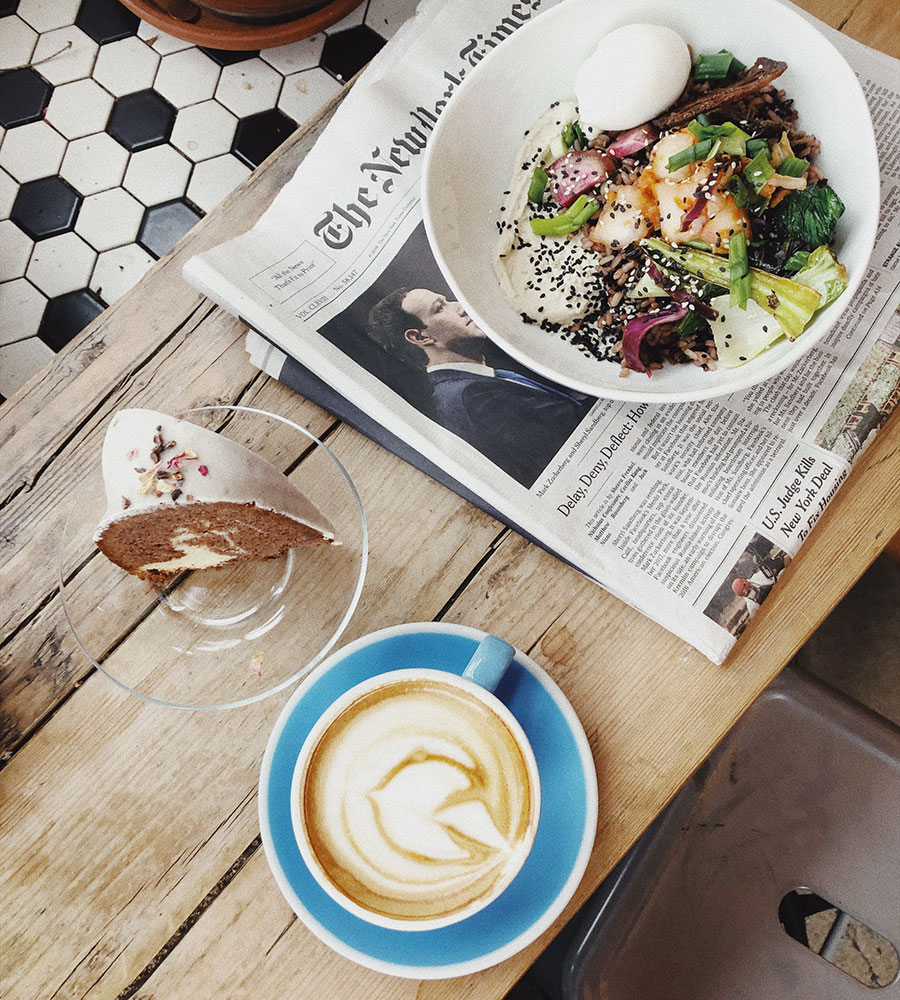 What to do
Chelsea isn't the only place in NYC with great art going on. A few times during the year, Greenpoint opens up its various warehouses and invites the public to see what artists in the area are up to. This includes small fashion brands, multi-media designers, and fine artists.
If you are in the mood for an evening in (or it's way too cold outside for anything that involves walking), head to Syndicated. As the name suggest, this movie theater plays great films that range from older French cinema, to the Sandlot, to movies that were recently in theaters. The best part? The menu is excellent and you can order booze and food while watching the movie.
A new addition to the Williamsburg waterfront, Domino Park has an incredible view of the city. It's a perfect location for a picnic, but if you forgot to pack food there is a taco stand nearby (because we are in Brooklyn…). The park is complete with a dog run and benches for taking in the Manhattan skyline. For kids, there is a playground and, in the warmer months, fountains that children love to play in.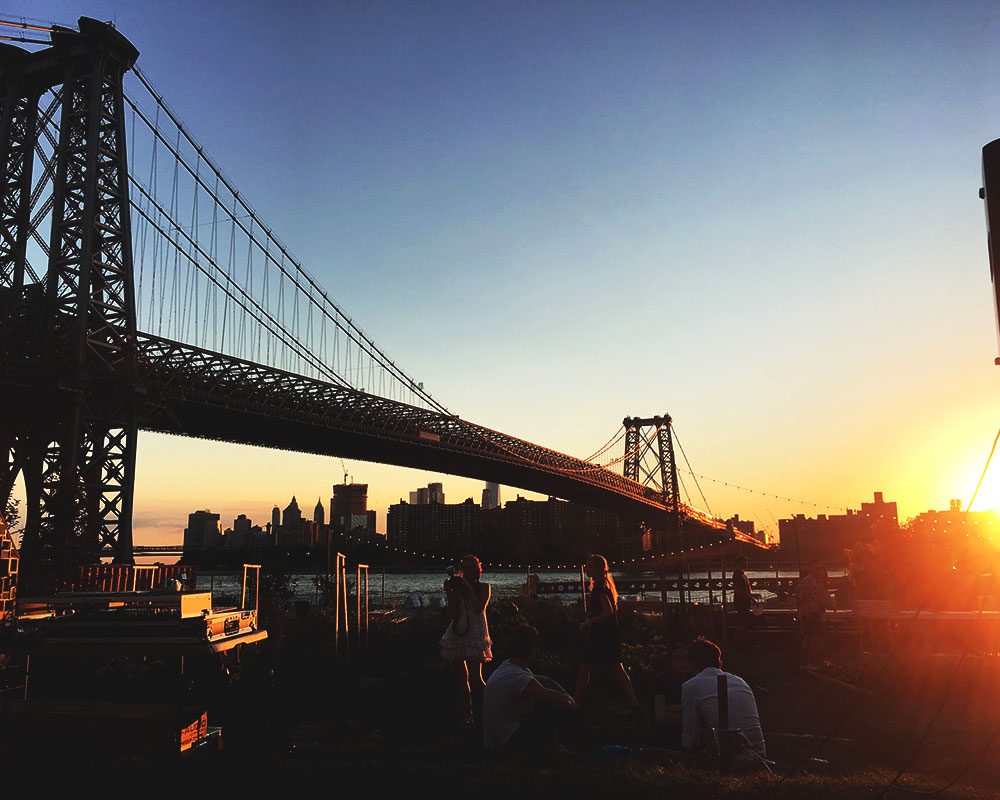 Live Music
Between Brooklyn Bowl, Knitting Factory, Music Hall of Williamsburg, and the smaller venues that can be found in bars across Brooklyn – it would be hard to find a better place to listen to (any different type of) live music. Check out the calendar for the larger venues, or pop-in to low key spots and be surprised at newer acts.
Where to work out
Even though Modo has locations in the city, we prefer the Williamsburg outpost. It's newer and the studio is nicer. We love all the teachers and it's a perfect place to work up a sweat on the colder days.
With three locations, this is our favorite pilates studio in Brooklyn. The bright interiors are welcoming, as are the instructors. Choose from mat, reformer, or cardio classes. All of them are great.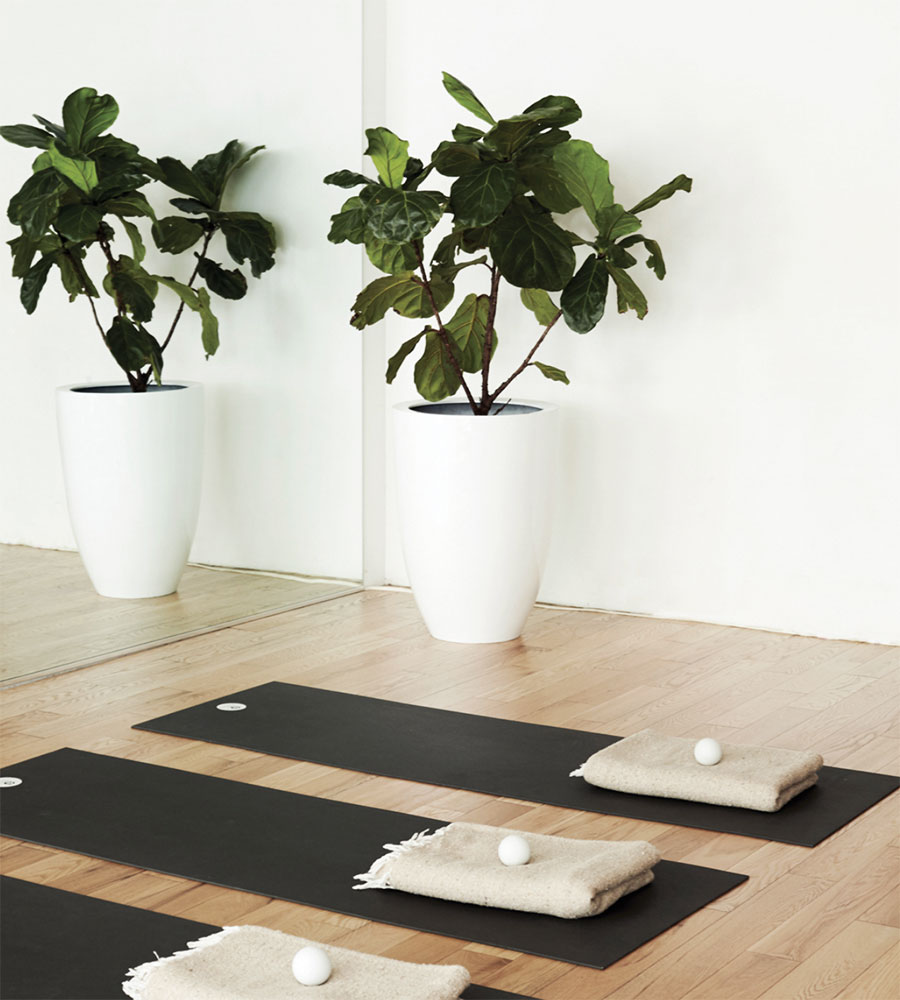 Feeling like you ate too much pizza and need to burn the calories? There is a Flywheel right on Metropolitan waiting for you.
A great yoga option in Bed-Stuy, Namastuy is a beautiful independently owned studio in the neighborhood offering a variety of classes.
Summary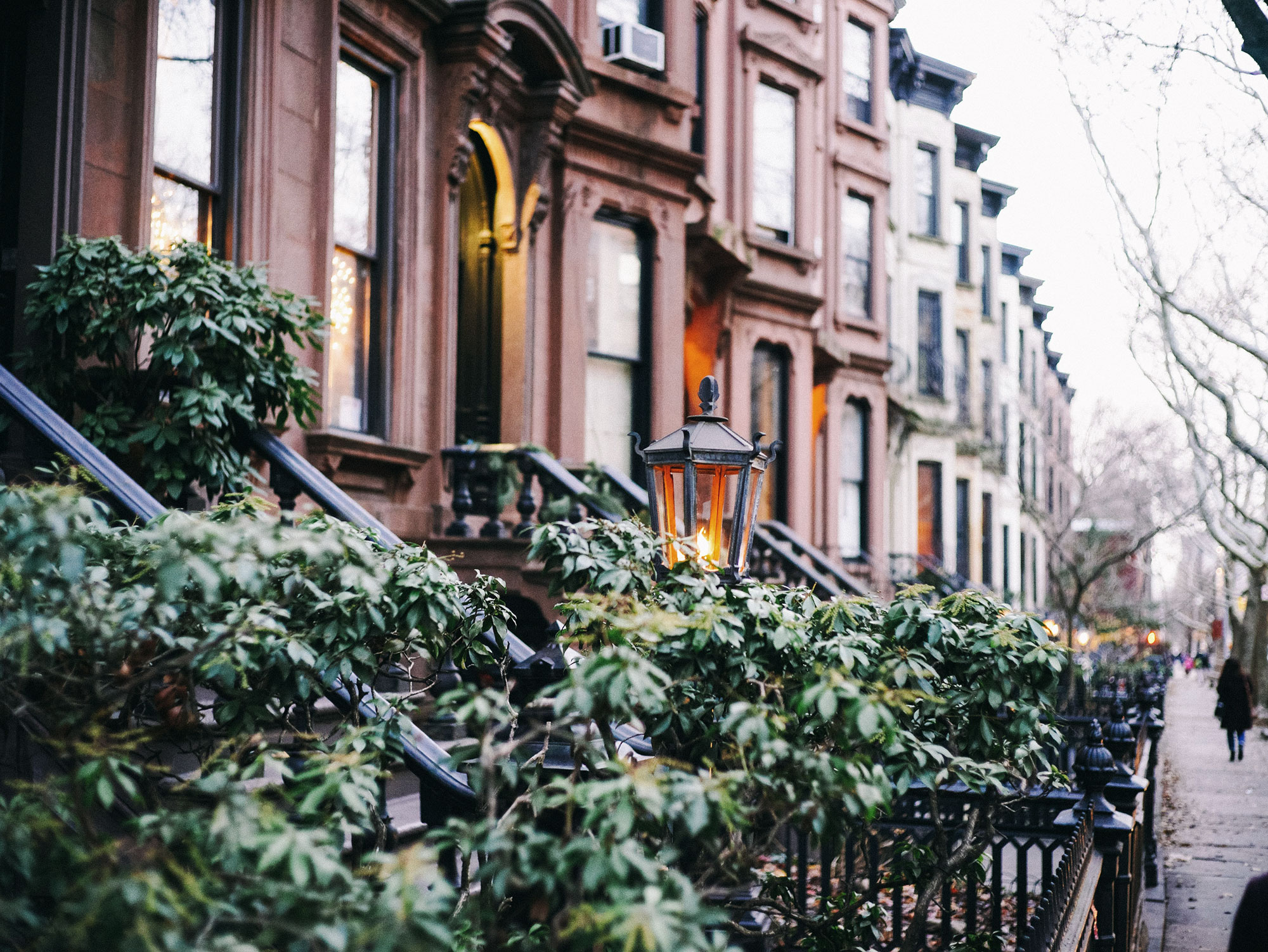 Article Name
Description
This Insider's guide to Brooklyn will help you discover highly-recommended restaurants, bars, cafes, hotels, attractions, and shopping in this incredible city!