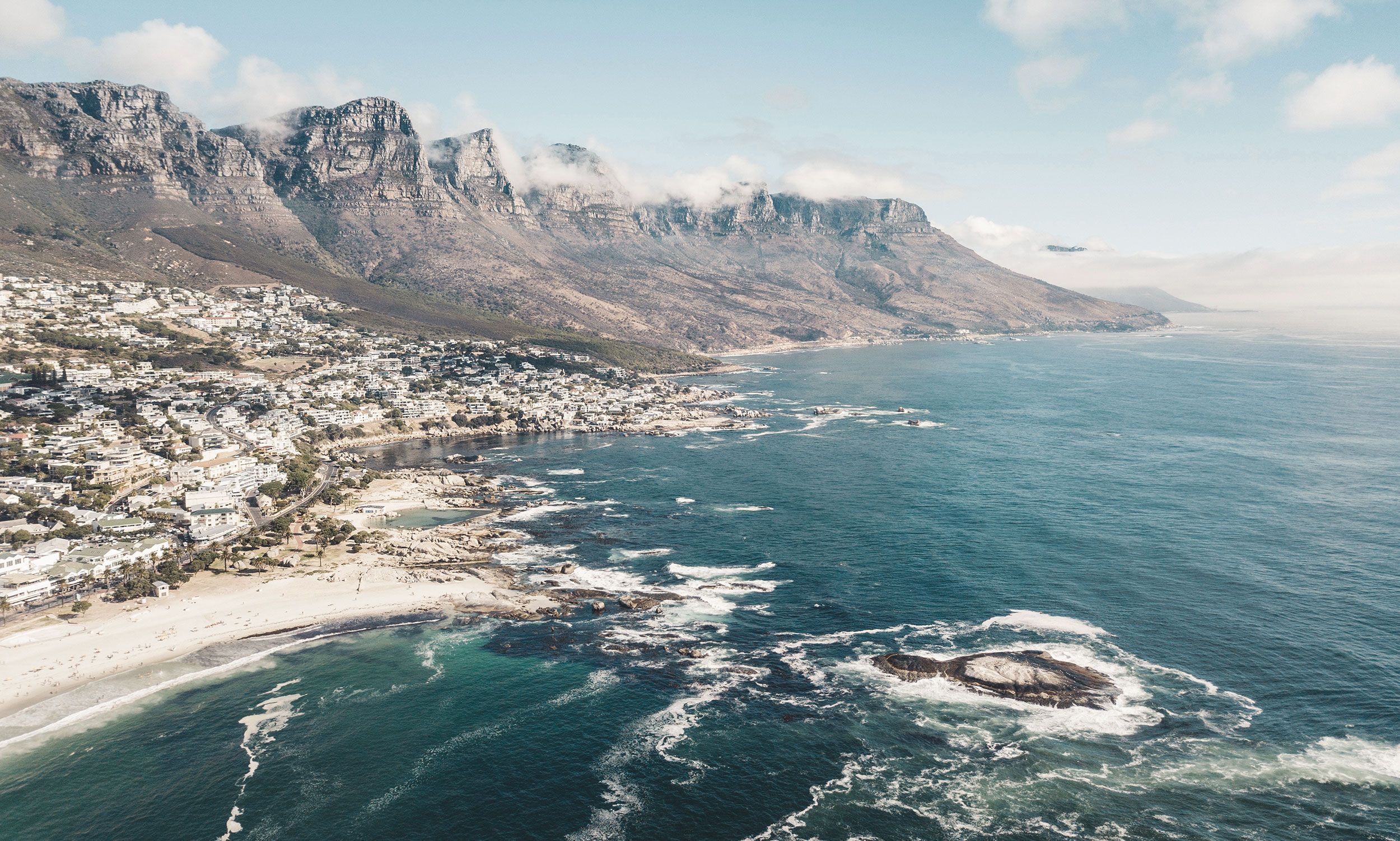 Cape Town by Ashley Ellis
We've caught wind of more and more friends heading to the Southern Hemisphere to visit South Africa's most popular city. Apparently seasons don't matter all too much in Cape Town, because just as many people are flocking there during South Africa's winter.
Between the surfing, hiking, food scene, and countless activities just outside the city – it's no wonder this is a popular destination year round. We tapped Ashley Ellis, local Cape Town resident and a writer, teacher, PhD candidate, and filmmaker, for her expert tips on where to go in and around Cape Town.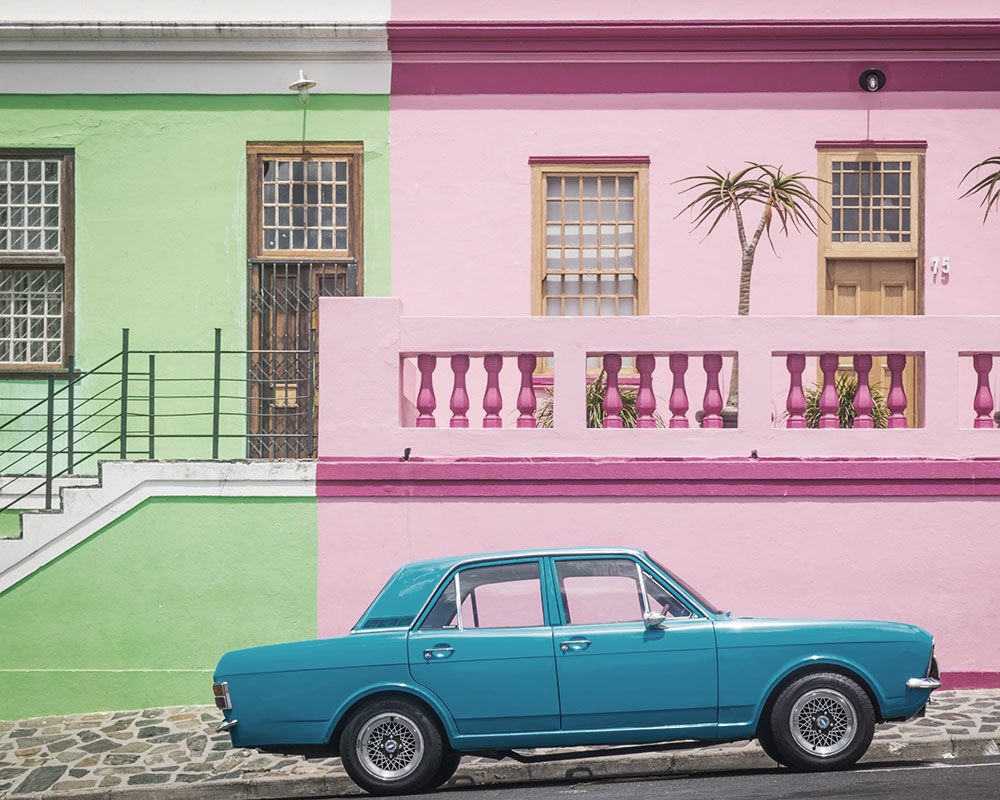 We know you live or have lived in Cape Town, but let's say you were to take your dream staycation. Where would you stay?
The Silo Hotel – The building is an architectural gem; the decor, ambience and views are unparalleled; and it's adjacent to Zeitz MOCAA and The V&A Waterfront, so the location couldn't be better.

The Belmond Mount Nelson – The epitome of luxury and relaxation on gorgeous, manicured grounds. Belmond is one of my favorite brands, and this property of theirs doesn't disappoint.
MannaBay – The perfect hideaway for a screenwriting retreat.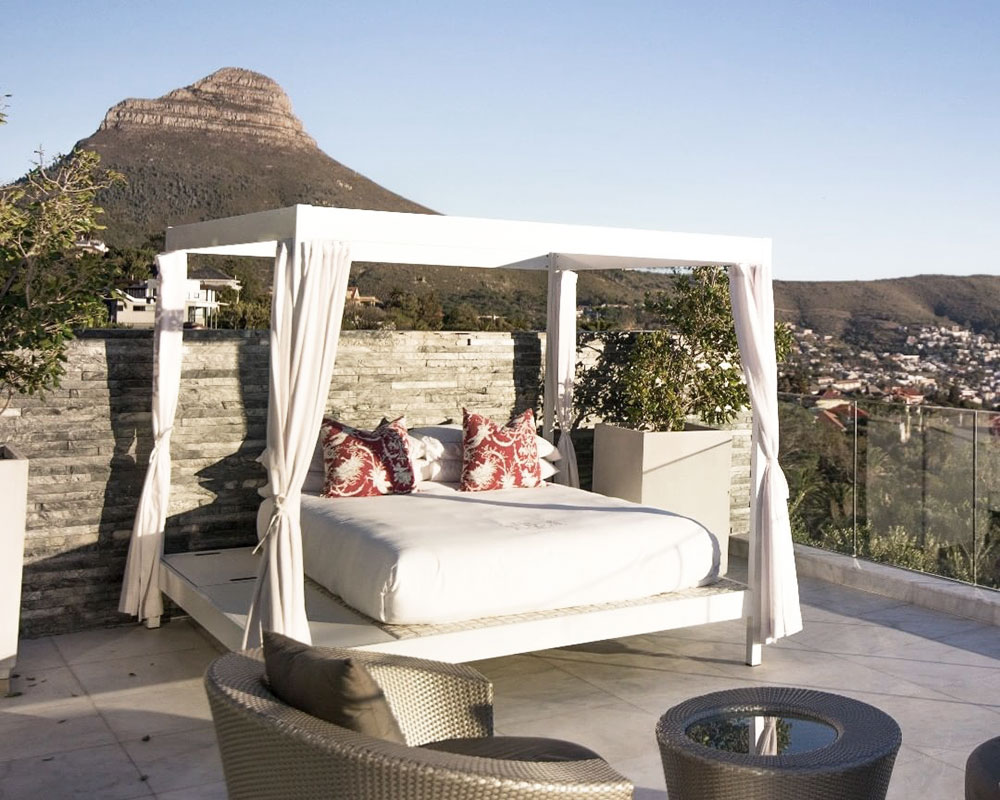 Favorite places to eat on the daily? What do we order?

Cape Town is such a diverse food city, so we're spoiled with options. My routine is often something like:

Weekdays:

Eastern Food Bazaar – Shawarma! (but do try Bunny Chow while visiting South Africa!)
Pahari – Beef Stew, Pap and Veggies
Obz Cafe – Prego Chicken Wings with chips or veggies

Weekends:

Neighborgoods Market at The Old Biscuit Mill – Bunga Bunga with Kudu
Mojo Market – Take your pick from the internationally inspired food stalls!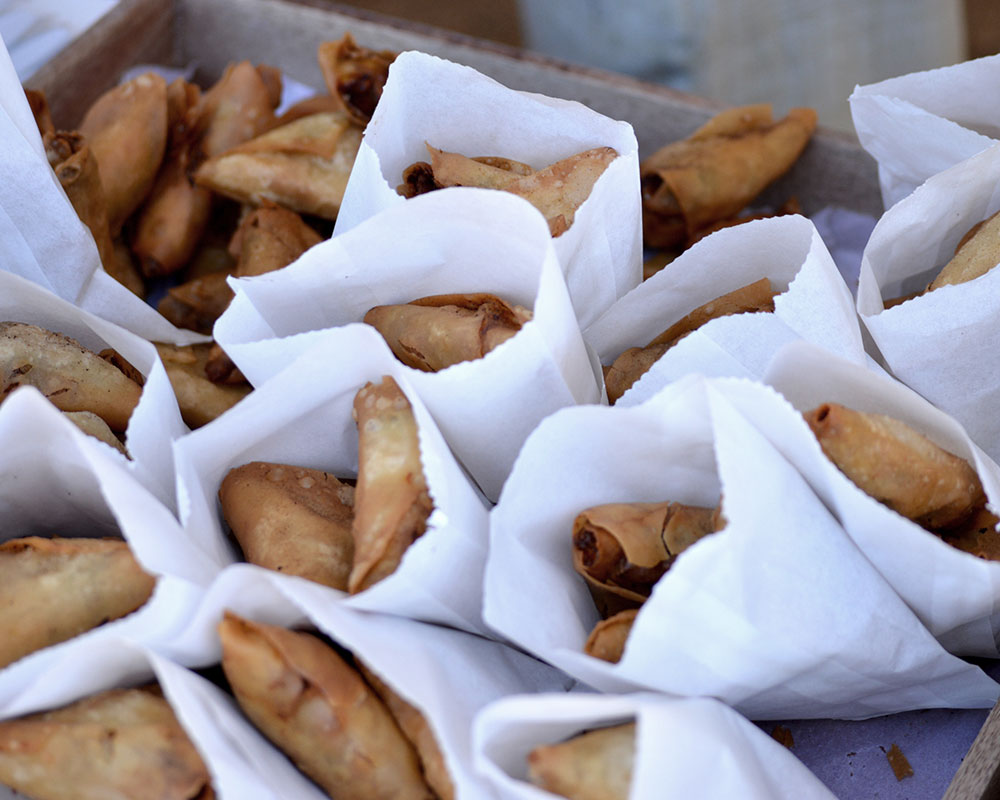 Where would you go to eat for a special occasion? What are they known for?

Grand Africa Cafe & Beach – all things seafood are nice at this restaurant .

Want more? I've got more!
We've lost our luggage. Where would you suggest we get a new wardrobe?

This is one time when you won't be sorry. Today, Cape Town is considered one of the design capitals of the world, and there are tons of local talents creating contemporary and African inspired fashion. I have two suggestions for shopping centers where you can buy local: The Watershed at the V&A Waterfront features all styles of clothing but also has tons of gift options. Inside the mall, there are global brands if you need some staples. Then in Woodstock, a very short drive outside of the city centre, is The Old Biscuit Mill, which has a variety of clothing stores and some great art. On Saturday mornings and afternoons, Biscuit Mill hosts a pop up market with live music, and just outside of the building, Albert Road is lined with factory shops from the leading local designers. If you like walking and shopping, there are many boutiques in town to check out. My favorites for African inspired wear are WAG Fashion and Merchants on Long. Otherwise, Shop. Collective on Kloof Street; If it isn't your style, you'll find anything you're looking for within a few blocks on Kloof. Last but not least is a concept store for the fashion forward that I love, Maison Mara, but let me not forget the men… nearby, Bastille is a great shop specifically for menswear!

What are your favorite bars around town? What should we be ordering?

Yours Truly on Kloof Street is an intimate spot that's perfect for a warm night. There's usually a diverse crowd and good music, and because it's attached to an upmarket backpackers, the bar attracts both locals and international travelers. Try some of their homegrown Truly White and make some new friends here.

The Gin Bar is a speakeasy behind a small chocolate cafe. I love gin, and my absolute favorite in the world is the amber gin by Inverroche, made from fynbos botanicals, which are only found here in the Western Cape. For that reason alone, I highly suggest The Heart, one of the cocktails made with this particular liquor on The Gin Bar's menu.

Beerhouse – If beer is your thing, you'll get a huge selection of craft beers here in an unassuming atmosphere that overlooks all of the action on Long Street. At night it's pretty poppin, but I've been there plenty of times during a lazy afternoon just to chill with friends and a cold brew.

Kloof Street House – for gorgeous, delicious, high-end cocktails with prices that aren't so ridiculous. Try to the Strawberry, Mint, and Rooibos Daiquiri. Since it's made with rooibos tea, you'll likely only find this cocktail in South Africa.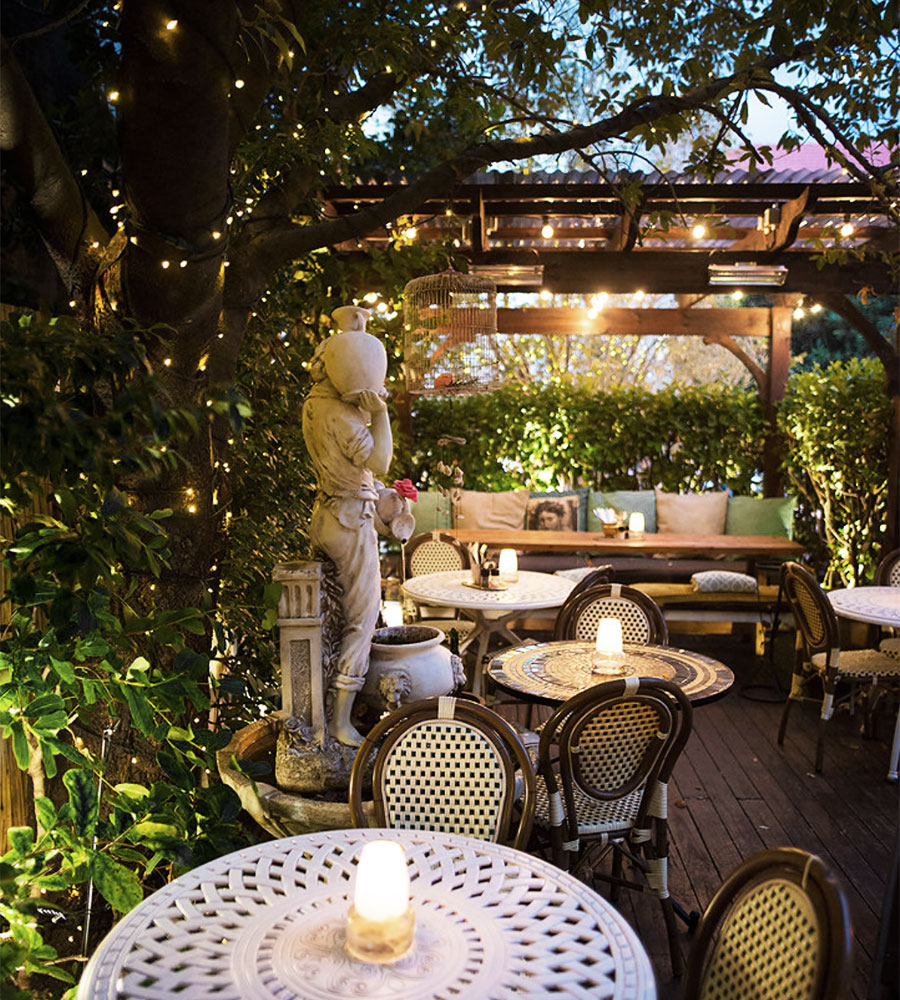 Best place for an AM pick me up? Either coffee, green juice, or tea?

I'm a coffee addict who can easily find a good fix in Cape Town, but I think a much rarer find is a great tea house. My friends at KA PA Tée have curated a selection of teas from all over the world, have state of the art equipment to make the perfect brew and have cultivated a cozy, intimate environment in which to enjoy a cup or two. I wouldn't seem to be "in the know" if I failed to mention Truth Coffee because this steampunk inspired locale for serious coffee lovers boasts the title of the "world's best coffee shop". However, my personal favorite is Ou Meul Bakkery, because they've got Bootlegger Coffee, another great local brand and freshly baked everything. You can also get fresh juices there if that's your jam.

We have an entire afternoon free, and are looking to do some damage to our credit card. Where should we go?

Definitely swipe for African housewares, art, and curios. At these places, you'll find beautiful, quality and authentic pieces that are actually made in Africa, which isn't always the case at the big tourist markets:

Where can we get our dose of culture where we won't be swarmed with other tourists?

There are lots of museums in Cape Town, but District Six Museum is in an area of the city that is rich in culture and history but doesn't get too much tourist traffic. It's a great place to turn inward and learn about how and why Cape Town came to be the way it is today. You'll also be supporting those who are working against the erasure of certain people and places in post-apartheid South Africa. Similarly is the heritage neighborhood of the Bo Kaap, through which you can take a walking tour or explore on your own. And if you get hungry, stop at The Kombuis which claims to have the some of the best traditional Cape Malay food you can find.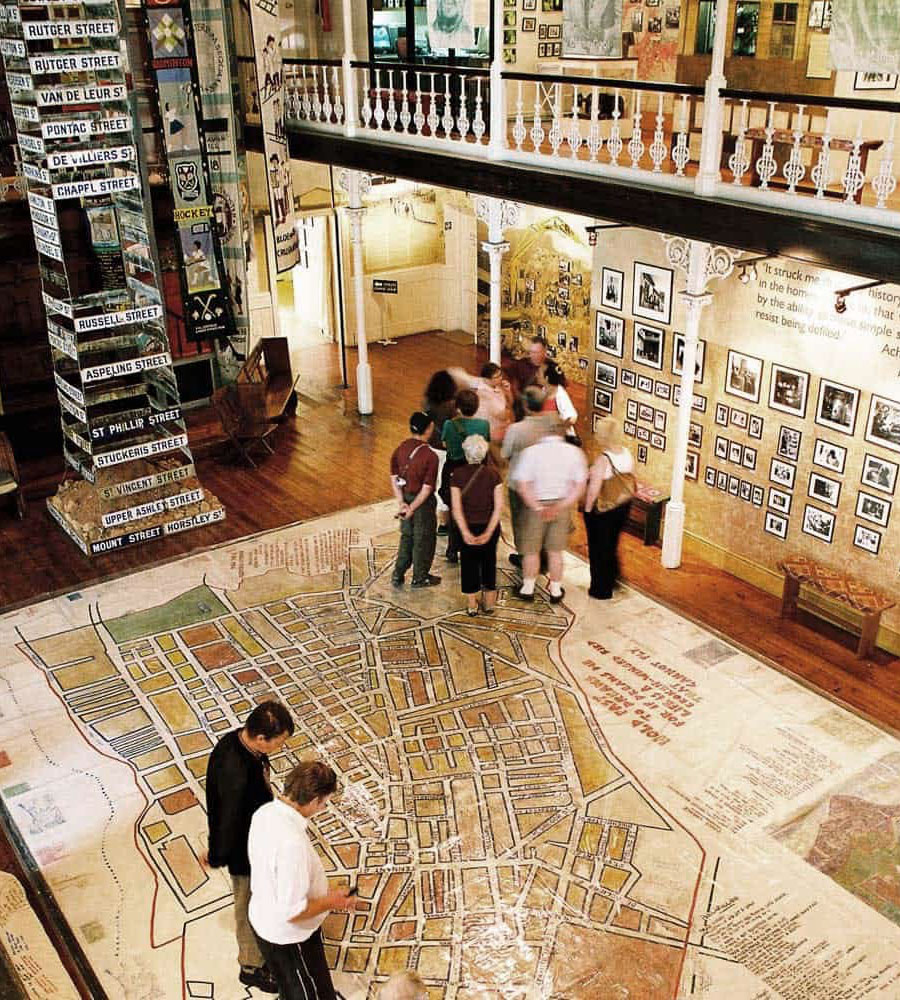 We're looking to party….like a local. Where should we go?

Check out the slew of bars and restaurants on and around Lower Main Road in the Observatory neighborhood. Here you'll find a dedicated local crowd in unpretentious settings. Otherwise, you can travel a bit farther out of the city into Khayelitsha and head to Rands which has great food and dance music. Khayelitsha is one of the largest and fastest growing townships in South Africa and is vibrant and full of energy. Visiting will give you a fuller understanding of Cape Town than just hanging out in the CBD. With that said, townships are not tourist spectacles; Go because you want to have a good time, but be respectful and aware of this. Visit both of these neighborhoods with a local who's familiar with the area if possible. It'll be a better experience overall.

We'd love to see some live music. Where to?

You know how it is… different spots for different nights!

In no particular order:

The Waiting Room – DJ's, hip hop, eclectic, acoustic… a multilevel bar with inside and outside hang out spots.
Aces n Spades – Where bands perform just before they become famous.
The Piano Bar – Jazz vibes (SA is known for jazz!)
Alexander Bar – An intimate performance venue for all kinds of shows, even for the literary types.
Dizzy's Camp's Bay – Beachside dive bar vibes with a karaoke night and live shows.

Favorite secret spot to get some alone time?

The Company's Garden is just a one minute walk from my flat, so I go there often to clear my head or read a book.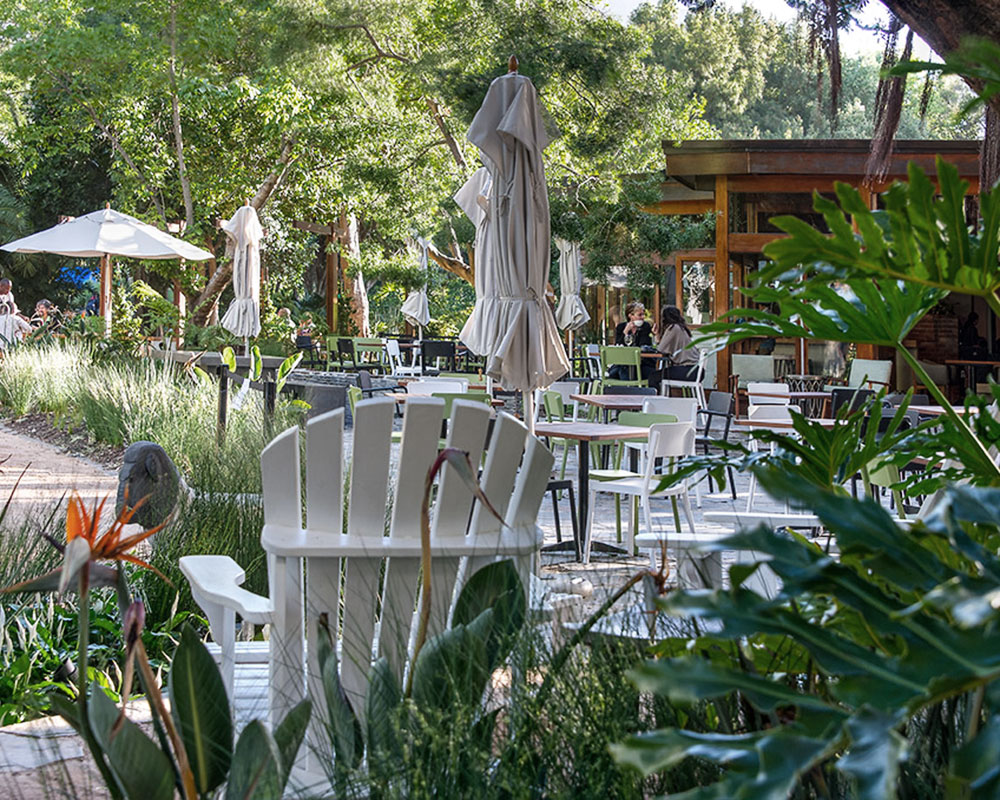 Tips and tricks for getting around town?

Most of the Cape Town CBD is walkable, which is one thing that I love about the city. The MyCiTi Bus is cheap, convenient and safe. Otherwise Uber is easy, because most things aren't very far in distance.

Let's just say we are single – where are the babes hanging out?

I have no idea, but I'd suggest you put on your best beachwear and head to Camp's Bay.

And if we are coupled up – what is the best date spot that will actually have a table?

Asoka 😉

Where should we go for some "forest bathing," or a nature walk (if not a full-on hike)?

Kirstenbosch Botanical Gardens is one of the richest and most comprehensive in the world and has plenty of walking trails.

Where would you go with your sketch pad or journal?

I'd go to Rhodes Memorial, because it's so quiet. It has a dazzling view of the city for the sketch artists and a tea garden for those who bring their journal.

You need to work, but the wifi is down at work/home. Where do you go?

I take a long walk or a short drive (from "town" Cape Town's CBD) to Woodstock and head to Superette in Woodstock Exchange. It's a bright, comfortable environment to work with coffee, treats, and delicious light meals. The wifi is powerful enough, and I can stay and work for hours without being rushed. It's bustling but not noisy nor packed, and there are so many creative offices and retailers in Woodstock Exchange, that I always feel surrounded by the good vibes of creative entrepreneurs hard at work.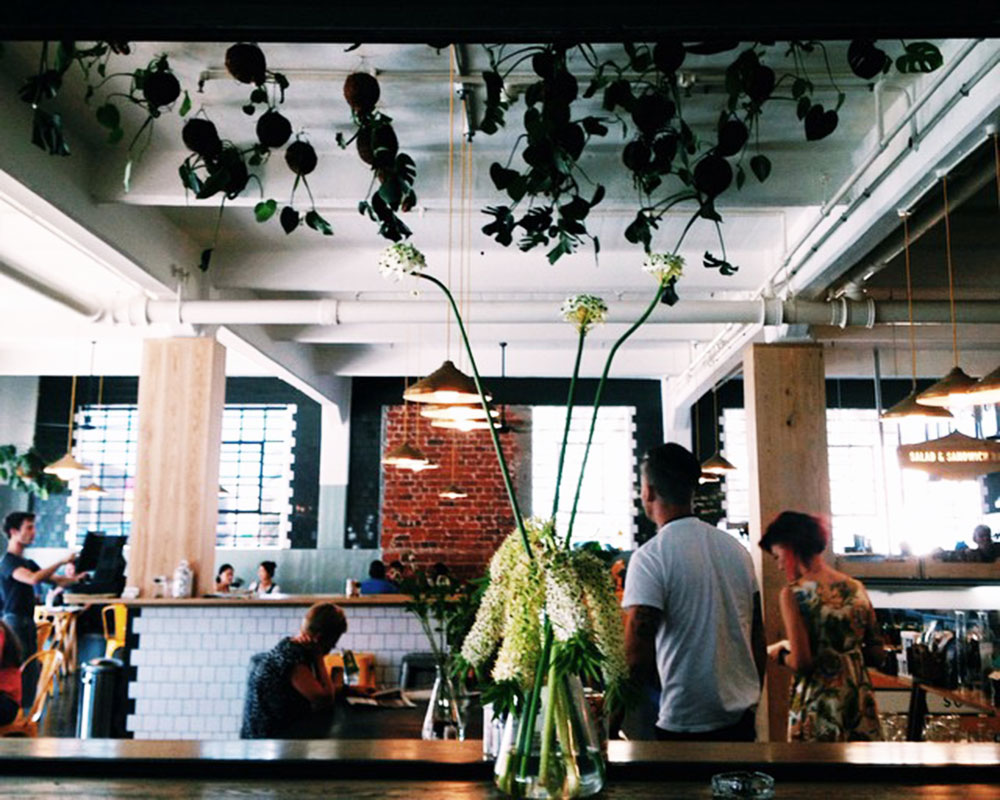 Where do we go to work out like a local? What are the trends that everyone's into these days?

The hike life is definitely a thing here, and it's understandable, because the landscapes in Cape Town are treasures. If you're looking for a traditional gym experience, then I'd recommend Virgin Active which has plenty of locations. For me personally, I really enjoy going to Spring Pilates Shmilates with other locals. It's intimate, and they take great care of my body there!

We're jetlagged AF. Where do we go to treat ourselves, spa or massage-wise?

Definitely the spa at 12 Apostles Hotel. The views alone will get you feeling right.

Anything else you want to add in terms of interesting activities or must-see/do's?

Yes definitely. I have three very important suggestions!

1. Do pay your respects to the freedom fighters who were willing to serve time in abhorrent conditions to see South Africa become a more just society. I think anyone who comes to Cape Town should visit Robben Island Today, the tours there are led by former inmates and guards, but these people will not be around forever to tell their stories first hand, so this is truly a once in a lifetime experience.

2. If you have time on your trip, take a day trip to down the coast to Cape Point and experience the southern most tip of the continent, where the Indian and Atlantic oceans meet. It's considered one of the most beautiful drives in the world, which I cosign. There are several ways to approach the trip, but do stop in Llandudno Beach, Muizenberg, Simon's Town, and Hout Bay along the way and just give yourself time to explore.

3. Most people who come to the Western Cape want to visit the wine country at some point. I highly recommend visiting the French influenced town of Franschhoek and the Solms Delta Wine Farm specifically. Solms Delta sits on land where artefacts from some of the Earth's first humans were left. In addition to this, it has a social business model which is completely unique to the region and empowers its farmworkers. It has two small museums that pay homage to the history of the people who have worked the land for hundreds of years. Here, you can picnic, taste wine, and soak in the landscapes that will leave an imprint on your hear. And the wine is superb. They have a Shiraz (a personal favorite) in the 1,001 wines you must try before dying. Oh, and there's a hidden gem of an Ou Meul Bakkery on the road to Solms Delta that has a farmstall with the most delectable items for your pantry.