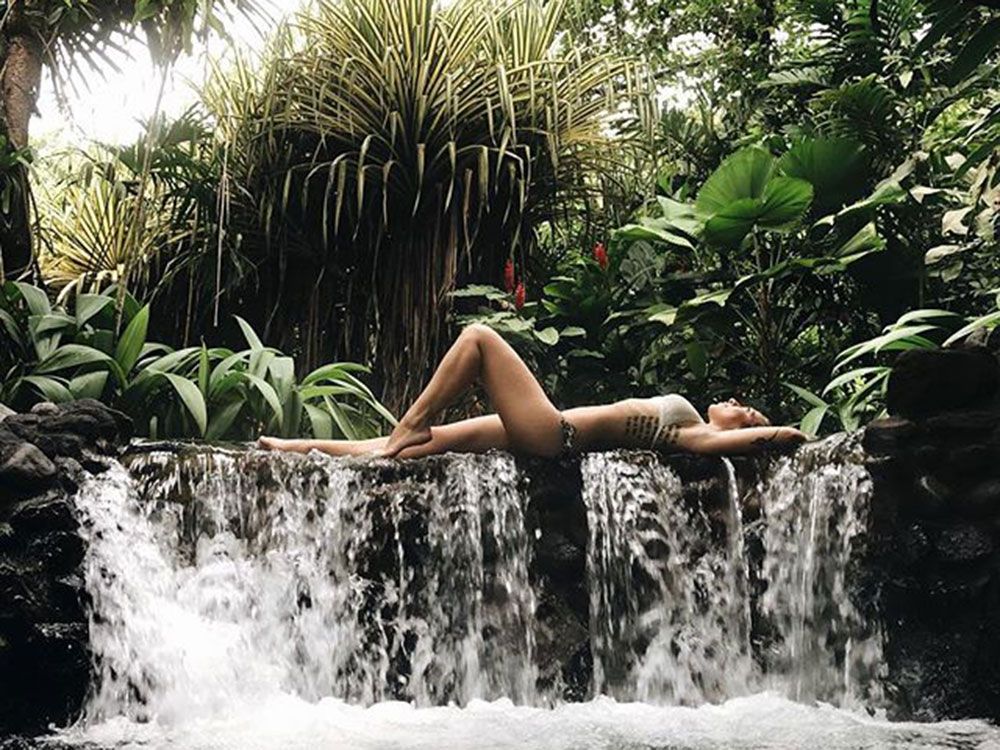 Celine Bossart, Writer & Content Creator
Céline Bossart is a New York-based freelance writer and content creator in the spirits and luxury travel spaces. Her written work and photography have been published in Billboard, Harper's Bazaar, ELLE Décor, Town & Country, Liquor.com, and more. In her spare time, Céline enjoys traveling, smashing the patriarchy, sipping fortified wines, and nerding out over cocktail history (preferably all while wearing a silk bathrobe). Follow her adventures on Instagram via @celineb0ss
Off the top of your head: list 3 favorite hotels
Rosewood Mayakoba on the Riviera Maya (because why wouldn't you want to cruise around a lagoon to get to your sexy villa).
The Ned in London (because it's just pretty- on top of having excellent bar programs).
El Palauet in Barcelona (because it's super whimsical and brings together modern luxury and old world architecture).
What is the most unique hotel amenity you've ever encountered?
I once stayed at the W London and they had a gigantic mobile bar that you could order to your room (it was called Mega Bar — like minibar, but huge. Get it?). Anyway, they rolled it up to my room and made me a cocktail and it was pretty cool. The disco ball inside was a nice touch.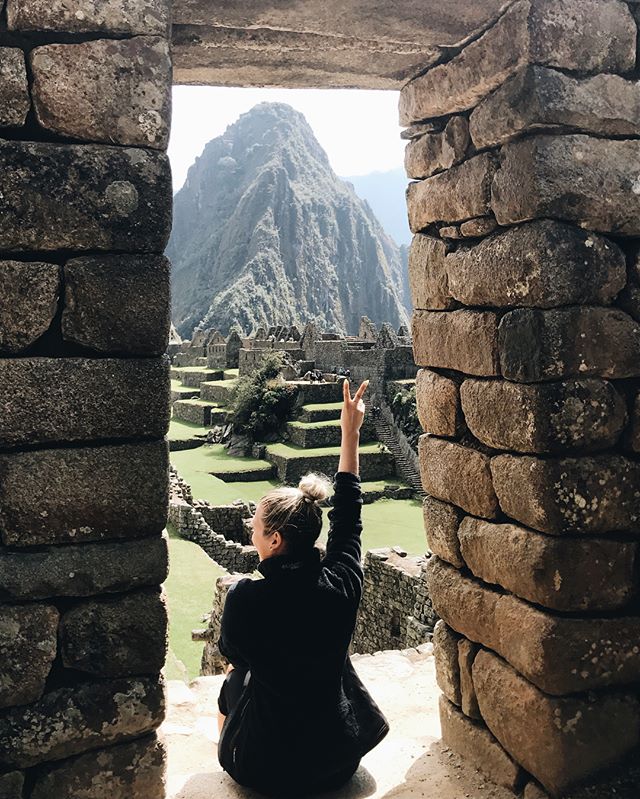 What hotel room design element can you not live without?
Pillow variety. There's nothing worse than having 4 to 6 of the same damn pillow. Everyone has their preferences! I also enjoy a good USB port or universal outlet literally anywhere in a room. Those always come in handy if I happen to have forgotten adapters.
What is/are your favorite "douchey offices" while traveling?
I want to say the pool anywhere, but I'm a crotchety old grandmother type at heart and I can't see my screen when it's sunny, so that's an issue. I love working at bars. The lobby bars at The Ned and the Blakes Hotel in London are awesome, and the bartenders are super friendly. Is that douchey? It's the best I can come up with. Also, I'm a better writer after a cocktail or two.
What 3 songs are on your OOO playlist?
This one is hard because I listen to different stuff all the time depending on my music phase. My default is anything by The XX. But here are three specific songs I'm into right now: Best Friend by Sofi Tukker, shedontknowbutsheknows by Tove Lo, and My My My! by Troye Sivan
Travel can be about the little luxuries…like a super amazing cup of coffee. Where was the best one you've had?
I will never forget my experience at Coutume in the 7th Arrondissement in Paris. They let me do a stage there as a coffee roaster for a few months, so that was pretty cool.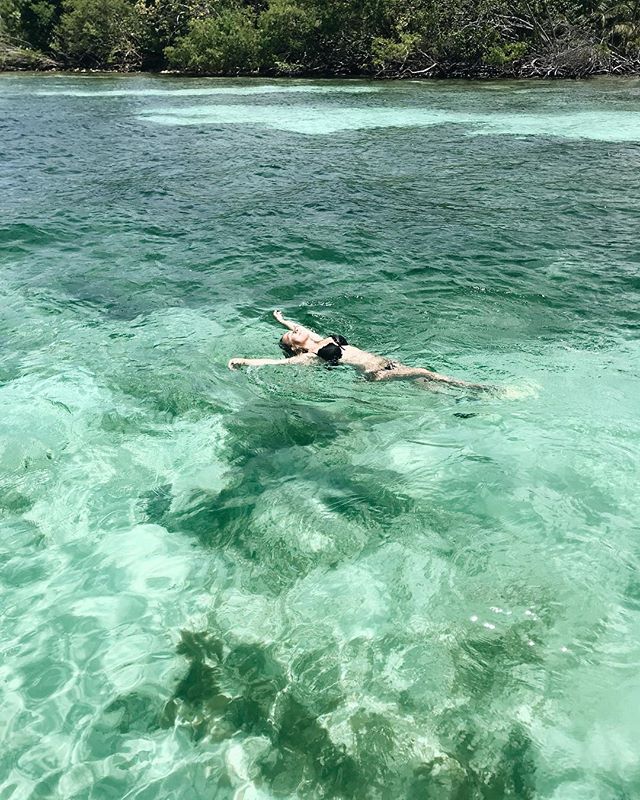 Anxiety and burn out are big topics these days. How do you combat them, and how do you use travel to do so? Any favorite hotels for this, specifically?
I actually have Lyme disease and am in pain/exhausted literally all the time; I think it's the little things that help me keep on keeping on. I carry around two sleep masks (one gel and one silk) for airplanes and other modes of transport. I also like to keep protein bars on me so that I don't have to resort to eating quick and easy garbage. Currently, I'm hiking almost 200 miles along the Camino de Santiago, so I have a bunch of those in tow along with some plant-based protein from this brand that I really love, Truvani. In terms of using travel itself as a means of combating my fatigue or physical woes, I generally will take advantage of spas or hot tubs/steam rooms within my accommodations whenever I get the chance. I love a good massage or soak.
You travel a lot for work – what are your tips for making it as easy and relaxing as possible? Any favorite hotels to stay in that help accomplish this?
Never underestimate the power of self care. For me, this comes in little presents to myself that keep me looking forward to taking care of myself while on the road. Usually that's new travel-sized beauty products either from Birchbox, duty free, samples I've been sent, whatever it may be; new baby moisturizer, a new shade of blush, a sugar scrub; it literally doesn't matter. I just like the idea of cracking open a fun little treat after a long travel day. Travel-sized candles are great too and can instantly make a hotel room feel a bit more serene and cozy.
What's your go-to outfit for getting through security quickly, and still looking good?
I have this awesome cashmere hoodie from Leimere; it's soft and lightweight and layers easily. I'll wear that under a leather jacket along with a big travel scarf that can double as a blanket (I always WITHOUT FAIL am freezing cold on airplanes). So you just throw the jacket and scarf on the belt and move on with your life. I also don't care what anyone says or thinks about Uggs. I will travel in those until the day I die.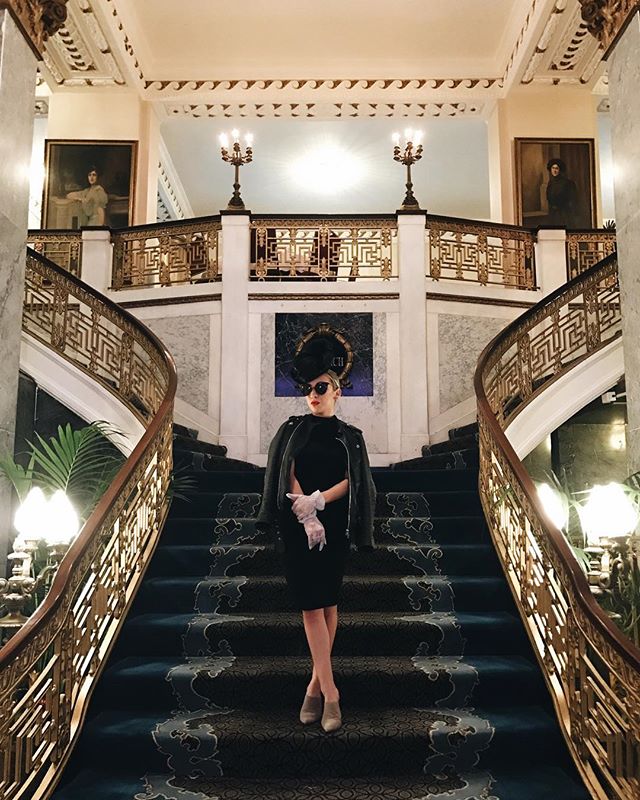 What is your most used travel emoji?
It's not travel-related, but probably the black heart. It's goth and minimalist and chic. (EDITOR's NOTE: this is our @safaratravel favorite, too!).
If you could swap suitcases with anyone in the world at baggage claim, who would you swap with?
Victoria Beckham for obvious fashion reasons. She also probably smells great.
Who is your dream "co-pilot" (travel partner- dead or alive), and why?
My boyfriend. He's the best human being to travel with and the greatest adventure partner ever; his shoulder is also very comfy to sleep on while in transit.
If you're going to a new place, and your friends have not been there, what do you consult for advice?
I honestly just use Google Maps. I'll search for whatever I'm in the mood for (e.g. coffee, cocktails, whatever it may be) and I'll take however much time is necessary to narrow down the nearby options to what I determine to be the coolest. And then I go find out for myself (I have to say my intuition is usually pretty on point). I've found some really great places that way, and there's a satisfaction in knowing that I chose it without the influence of anyone else's opinion. Sometimes though if a hotel has a good concierge, I'll chat with him or her to get a feel for what's going on nearby in terms of restaurants and bars, et cetera. They're always very dialed in (it's their job, of course).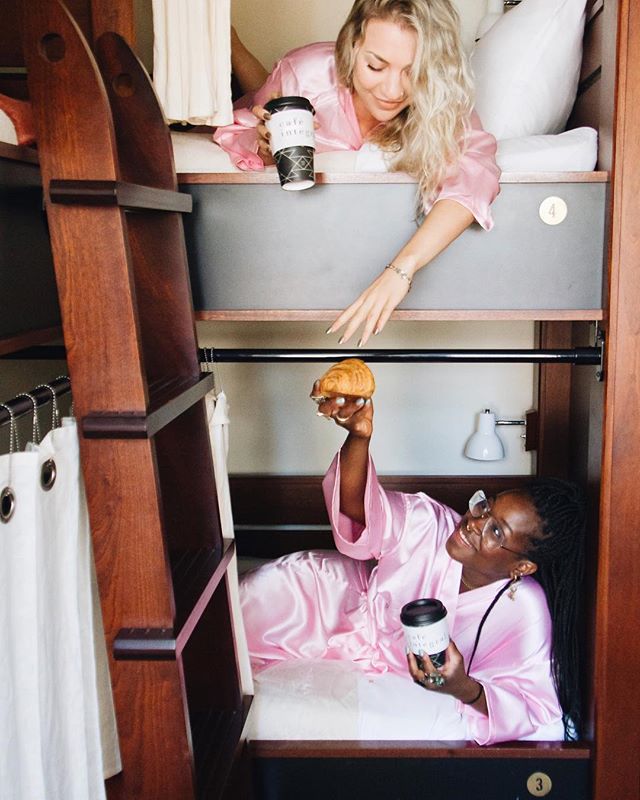 Best travel advise you've ever received, and from whom?
Probably my dad. He's traveled for work his entire career and throughout my whole life, so I inherently believed growing up that life on the road was normal, and that rang true for me in my adult life. It's certainly not for everyone but it's definitely in my DNA (my parents actually met on an airplane). Anyway, his philosophy is that you just go — to him, it's not really a question. And you make it a lifestyle.
What is your favorite travel book – for at home, or abroad- and why?
Shantaram. It's 900+ pages, so it's a commitment (and it's heavy if you're reading the physical book), but so worth it. I read it while backpacking alone for three months back in 2012 and it rocked my world.
What's your favorite room service experience ever?
It's gotta be the Mega Bar at the W London.
If you could quit your job and follow the "Mamma Mia" dream (ie open a small hotel in a foreign land or on a remote island), where would you do it?
Well, I've been very lucky in that my job itself is basically a travel movie moment constantly. But if I were able to just go rogue and open a place of my own wherever I wanted, I'd likely choose Marrakech or Istanbul. Those are two of my favorite places on earth.
Lost luggage, or lost phone?
Luggage (get that $$$)
Airplane food- Y/N?
Yes (if biz class)
Fantasy mini bar/fridge item?
Bottled cocktail
Summary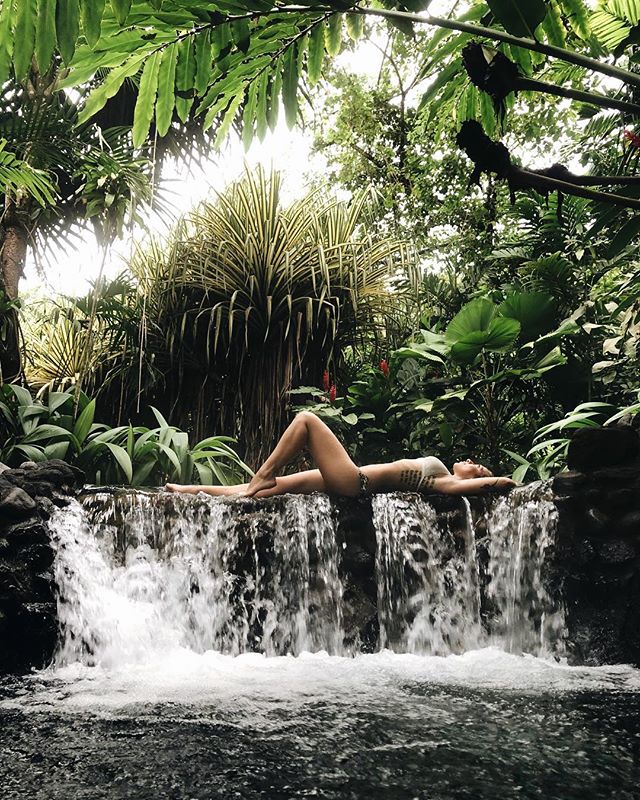 Article Name
Celine Bossart, Writer & Content Creator
Description
Céline Bossart's written work and photography have been published in Billboard, Harper's Bazaar, ELLE Décor, Town & Country, Liquor.com, and more. Check out her travel tips!