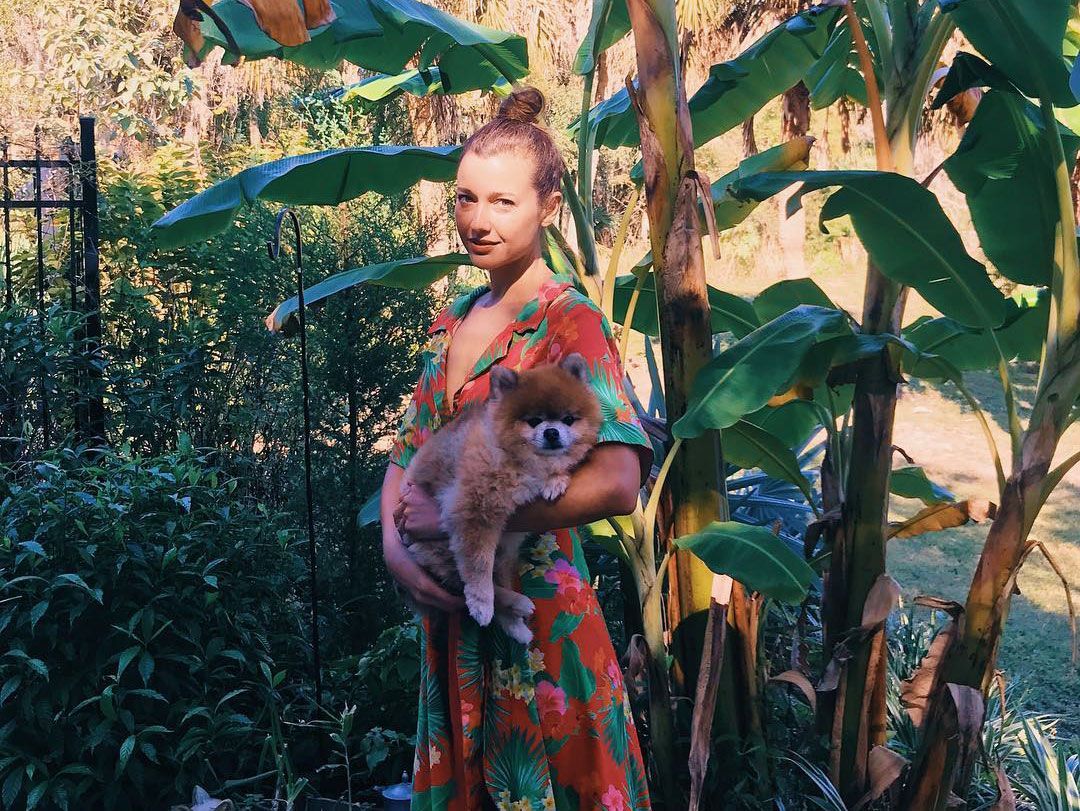 Christina Pérez, Writer + Content Director
If there ever was a true Professional Traveler, Christina Pérez is it. This year alone she has lived and worked in Brooklyn, Sri Lanka, and Venice, LA – and that's not counting the many other destinations she's kissed more briefly. Originally from the magical Great Lakes region and now based in LA, she's rarely met a plane ticket she didn't like.
Christina caught the travel bug as a teen model – suddenly, she had left her home in Wisconsin and was living alone in cities like Tokyo and Athens, London and Milan. After many years on the road, she went back to school in NYC at Parsons and then began her career in publishing. She has now worked for every fashion and travel magazine (that we'd ever want to read) under the sun, including: Vogue, Departures, Harper's Bazaar, InStyle, Elle, Self, and Refinery29. Now a content consultant for Vogue, Glamour, and Condé Nast Traveler, she also founded her own mindful travel & lifestyle website, Inside Elsewhere, in 2015.
We met Christina years ago while dining family-style at Maderas Village in Nicaragua, and we've since travelled near and far with her. She is a travel encyclopedia – anything you need, she knows it. Read on for more than a few diamonds to save for your future travels.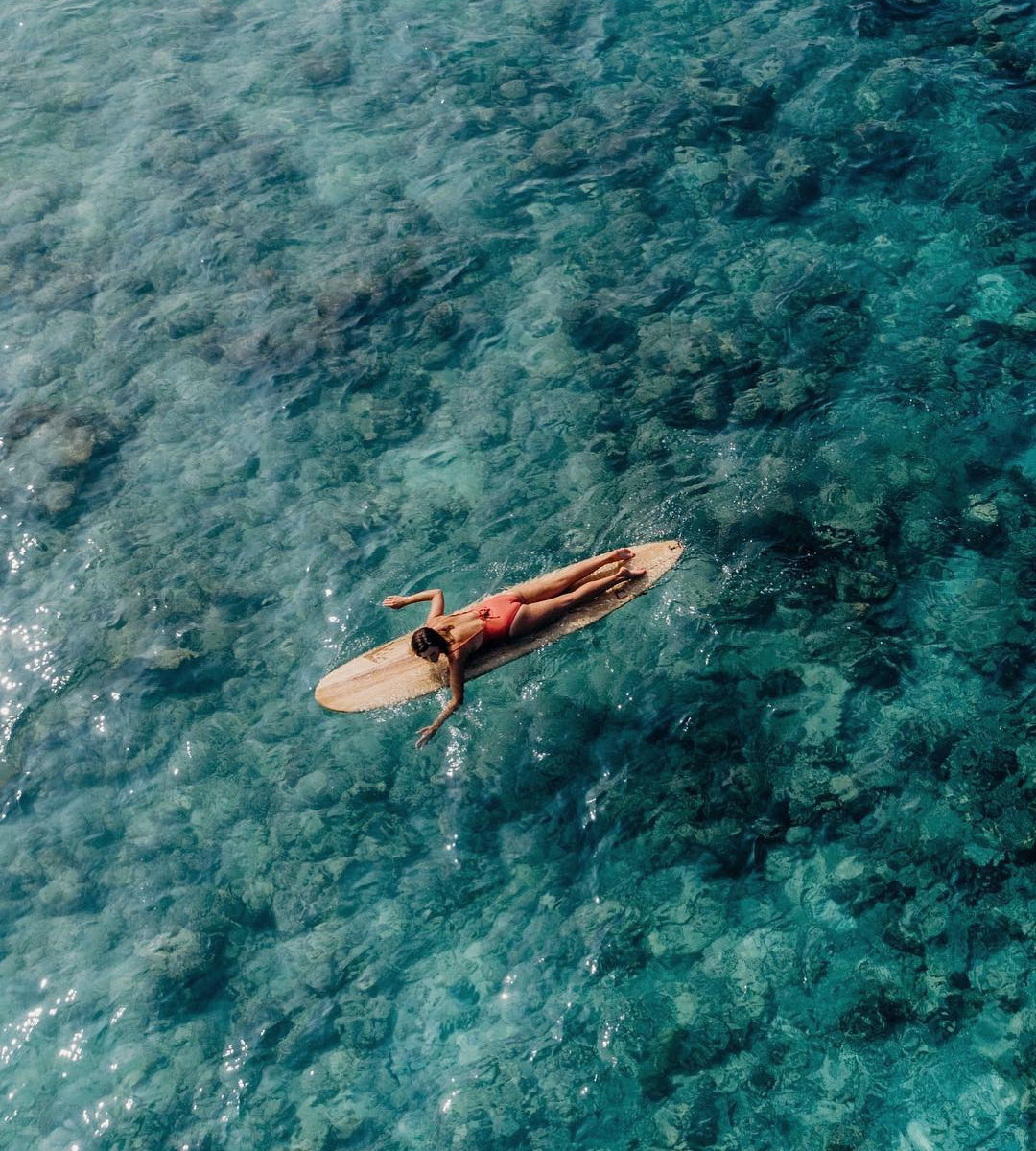 What are 3 of your favorite hotels?
The Grand Hotel Tremezzo – This is such a romantic hotel! It's perched right on the edge of Lake Como and feels very old world and grande. I think the Violeta suite is one of the prettiest rooms I've ever stayed in; the walls are pale pink and the furniture is yellow velvet!
Tourists – This is a new hotel in the Berkshires. It's modeled after the roadside motels of the 1950s, but it's not kitschy at all. Instead it's grown-up and refined with a vaguely Scandinavian vibe: clean lines, blonde wood, and big windows that let in the gorgeous mountain views.
Verana – Most of my favorite hotels happen to be in Mexico and this one is just unbelievably magical; just a handful of very chic, open-air casitas tucked in the jungle in the hills above the tiny fishing village of Yelapa. It is hard to get to—you can only arrive by fishing boat, no cars allowed—which makes it all the better.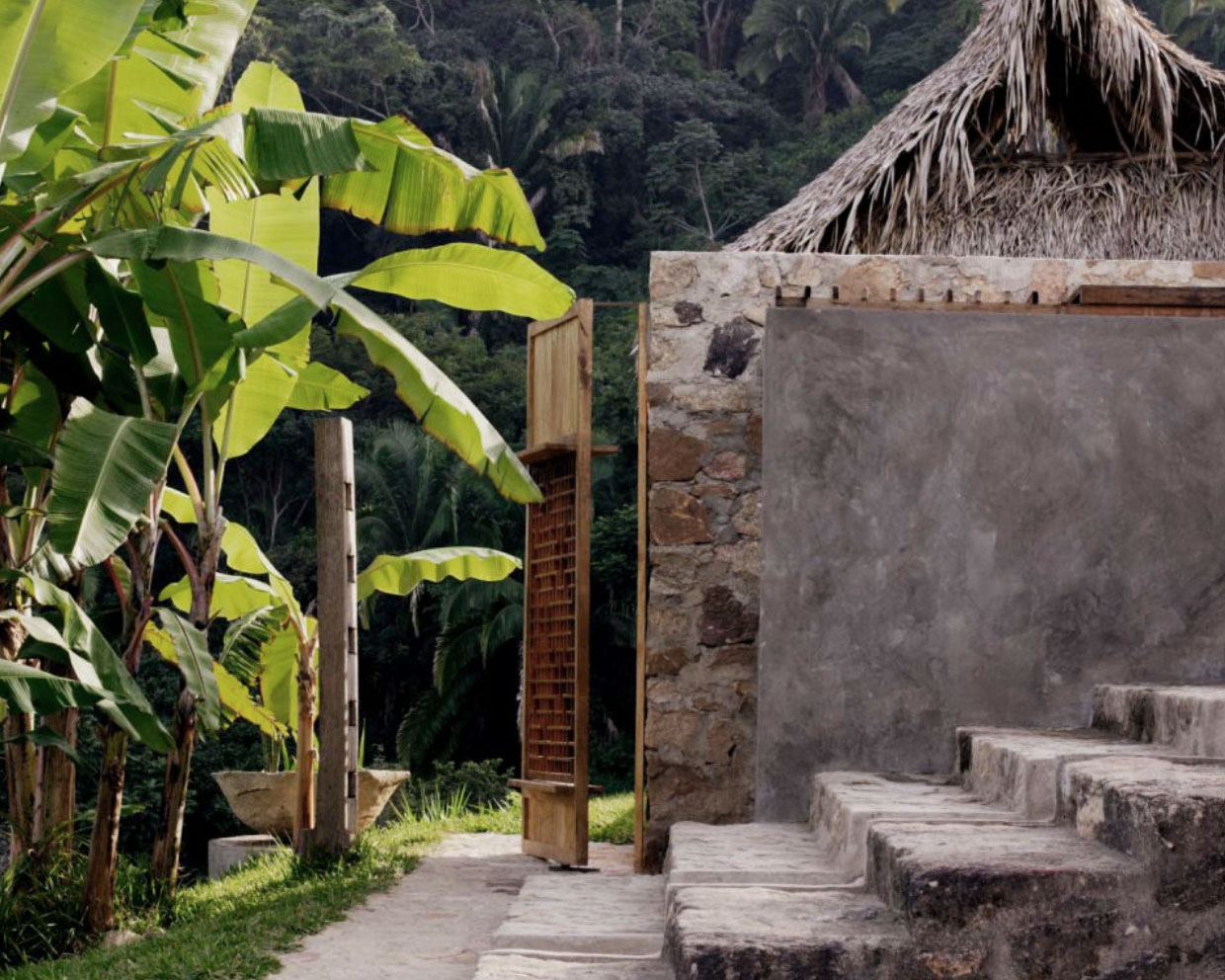 What is the most unique hotel amenity you've ever encountered?
I love the sustainability program at Soneva Fushi in the Maldives. The resort has eliminated all single-use plastic, created its own recycling center, and grows fruits and veggies on its own on-site organic farms; even the surf boards are consciously sourced.
What hotel room design element can you not live without?
It's more a question of what I can't live with than what I can't live without! I really dislike seeing the glow of any type of machinery—wifi router, heater, exit sign, air conditioning unit, clock radio, or phone—when I turn off the lights in a hotel room. The best hotel rooms are designed so that there is near-perfect darkness when you turn off the lights.
Where would you go for a digital detox or just generally to get off the grid?
My favorite way to "get off the grid" is to completely flip timezones; go somewhere 10-12 hours different from where you normally live. When everyone you know is sleeping, it's a lot less tempting to scroll through Instagram or check your email.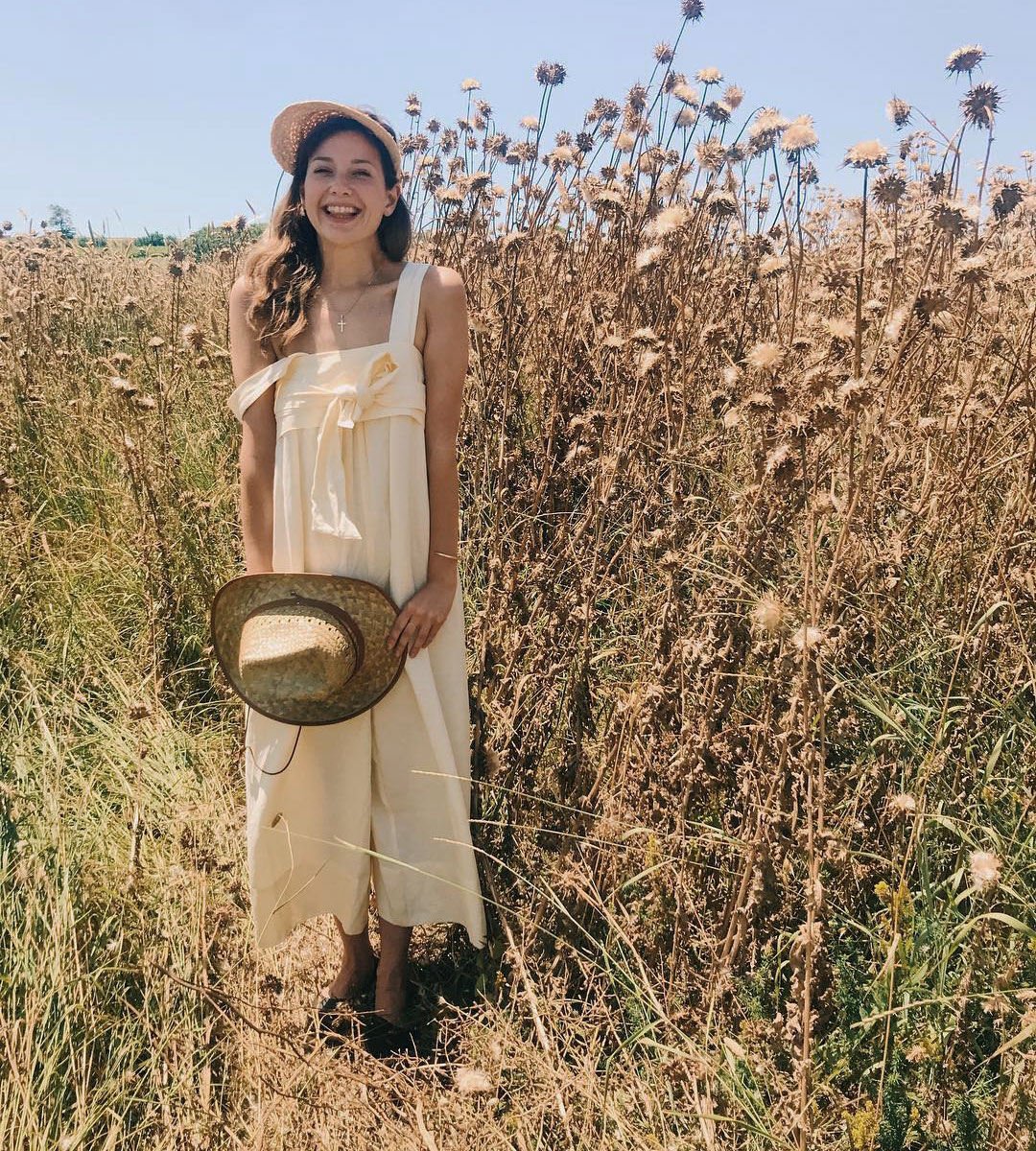 You travel a lot for work…was this something you were seeking in a career? If so, how did you go about designing your career life to include so much travel, and how do you make it as relaxing and fun as possible?
When I was in my late teens and early twenties, I worked as a model, traveling full-time between Milan, Tokyo, Paris, London, Hong Kong … I really loved the nomadic aspect of the job. Later, when I became a magazine editor—a dream job, for sure—I realized I really missed traveling. I also found the traditional 9 to 5 schedule really frustrating; I hated rushing to an office every morning just to sit in front of a computer. Eventually I made the scary decision to go freelance with the hopes of transitioning into travel writing. It took a lot of work and time to reposition myself, but eventually it paid off. Now I still spend a lot of time staring at a computer, but often there's a beach nearby!
What do you always bring with you in your carry-on?
Silk eye mask, headphones, journal, pen, 8 Faces Boundless Oil.
Have you or would you travel alone? If Y/N, why?
I almost always travel alone. It's the best! Everyone should do it at least once if not regularly. Traveling is about experiencing a new place and a new culture—but traveling alone is about experiencing a new self. Alone in a foreign place we are forced to confront our limitations, embrace our hidden strengths, and ultimately rediscover our true selves.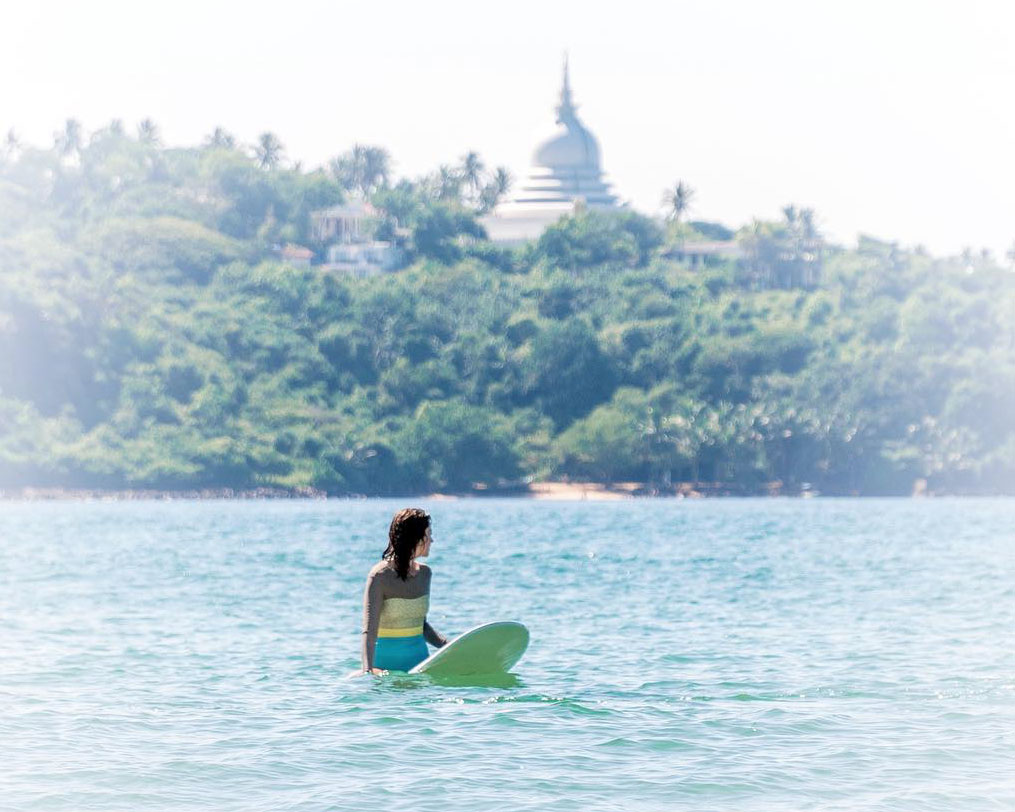 Do you have any tips or tricks for beating the dreaded jet lag?
I know this sounds crazy, but I sort of like jet lag. It's so weird, modern, and trippy, and, like all things, eventually it will end. I think you should embrace it: After all, you've just flown halfway across the world on metal wings—of course your body is freaking out! You shouldn't expect to feel normal! Isn't the whole point of traveling to feel something different anyway? (But if you really must get back on track quickly, melatonin pills really help! )
What is your favorite travel book – for at home, or abroad- and why?
Vagabonding, An Uncommon Guide to the Art of Long-term Travel by Rolf Potts. He makes a compelling case for why you should not wait to travel until you're retired or you've saved "enough" money—if you really want to travel, make it a true priority now. Take the money you'd otherwise spend on a few dinners or fancy jeans and buy a plane ticket instead. This philosophy really inspired me to change my career path and, in fact, my entire lifestyle.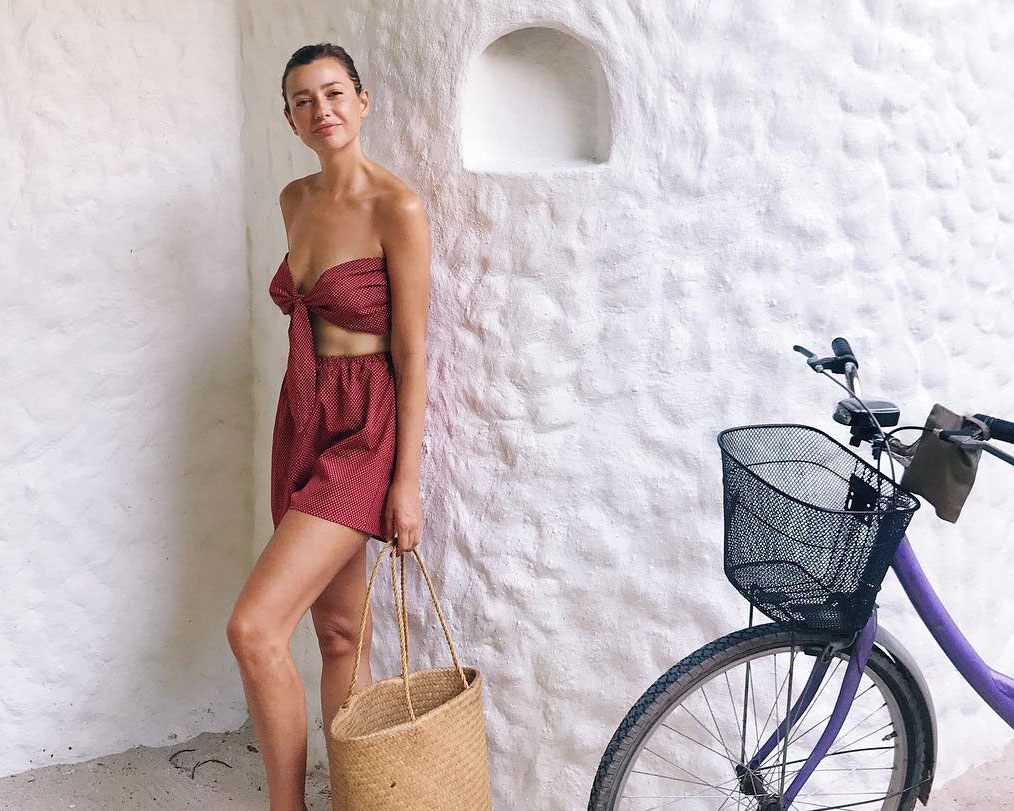 Beach or City or Mountain?
Beach
Lost luggage, or lost phone?
Luggage
Fantasy mini bar/fridge item?
Fresh squeezed lime juice, tequila, and triple sec for making margaritas
Summary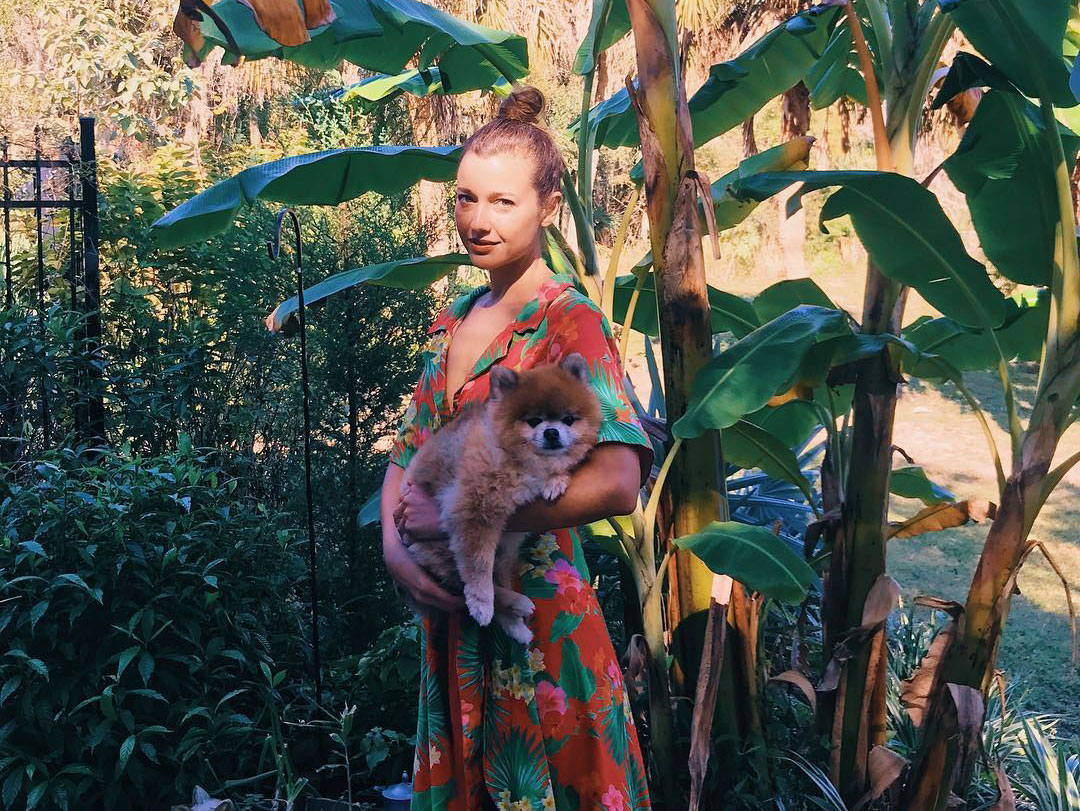 Article Name
Christina Pérez, Writer + Content Director
Description
If there ever was a true Professional Traveler, Christina Pérez is it. This year alone she has lived and worked in Brooklyn, Sri Lanka, and Venice, LA. Check out her travel tips!