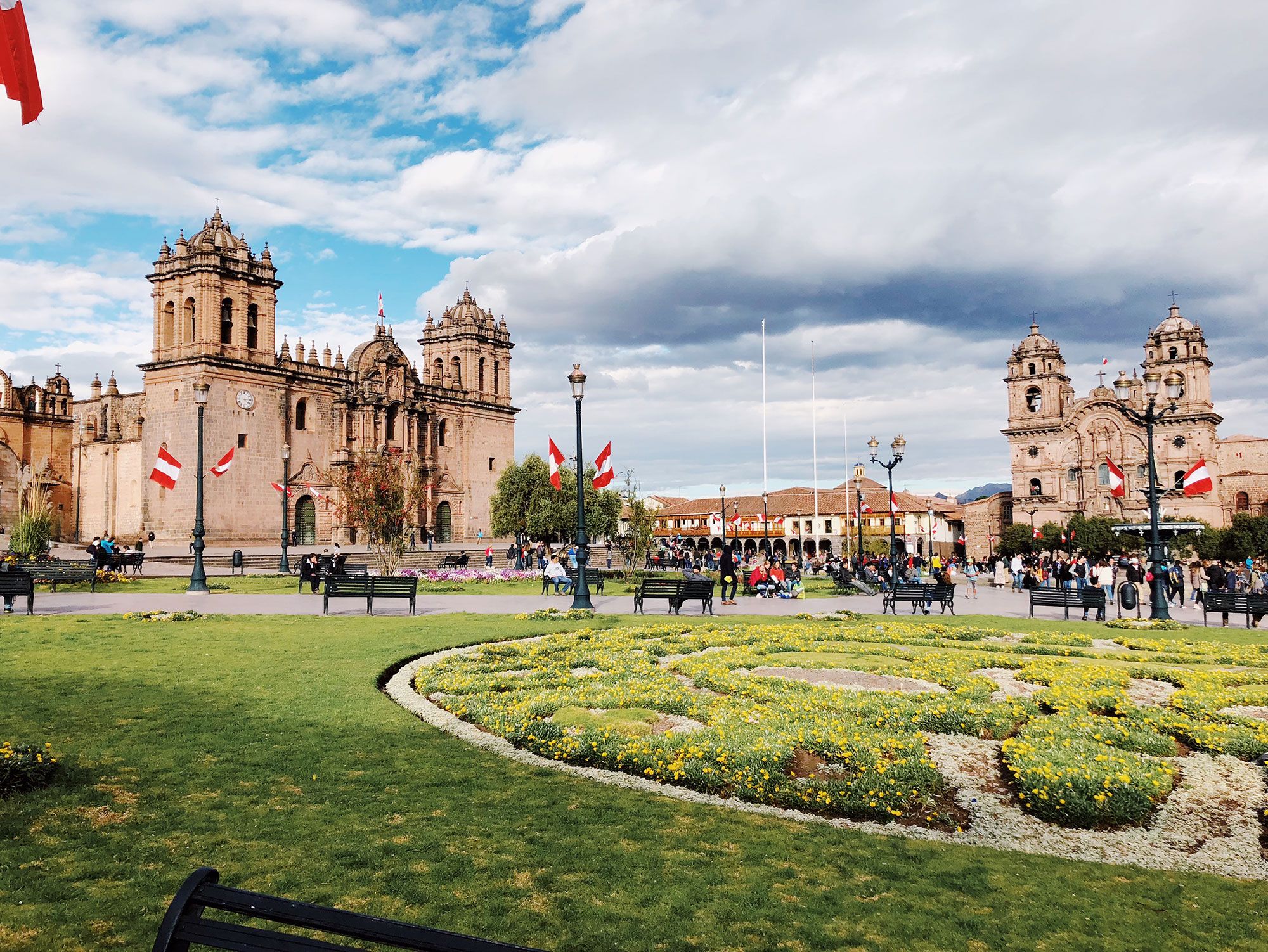 Cusco
Machu Picchu has put Peru on the tourist map for quite some time. In fact, it has made Peru one of the most popular destination in all of South America. We aren't trying to hate on Machu Picchu, and are truly shocked that the Incas created that masterpiece, but we think there is much to see before you even get to the famous ruins.
Cusco was the Incan capital and declared a UNESCO world heritage site in the 80s. Though we love the cultural significance of the city, there is so much more to Cusco than the ruins. The food is top notch, and we love exploring the cobblestone streets and colonial style houses in search of art and textiles. The city is home to great markets, and as the entrance to the Sacred Valley, it's a perfect home base for exploring the rest of the region.
The city sees a fair amount of tourism, and that is apparent when you're visiting. Around the Plaza de Armas, there are a lot of shop owners that come out to encourage business. The smaller streets in the main area get crowded, and the major attractions will get busy. Some of the indigenous culture has been intensely commodified, so we encourage visitors to shop and explore responsibly (especially when it comes to dipping into the "medicine" experiences).
That being said, we completely understand why Cusco is so popular, and we honestly wish we could have made this guide way longer. Out of respect for you, and your scrolling thumb, we decided to pick out a few of our favorite places – but keep in mind there is so much to see in this great town and beyond its limits. The Sacred Valley is truly a magical place, and this is just your first stop.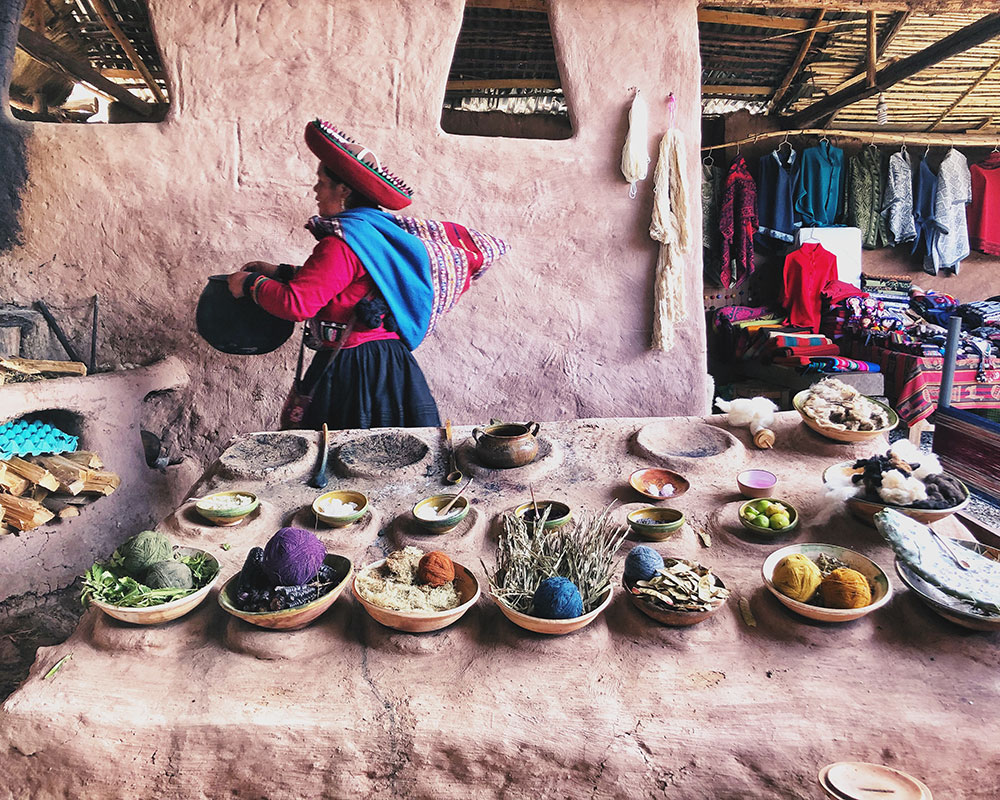 Where to stay
If you're looking for a less expensive, hostel option – Nao Victoria is your best bet. This design conscious hideaway is perfect if you aren't in college or into taking shots at 4am, but you are on a bit of a budget and wanting to meet new people. Basically, a good hostel for those of us who don't happen to be 21 and backpacking. The shared rooms come with comfortable, lofted beds, nice sheets, and privacy curtains. If sharing isn't your thing, Nao Victoria also has standard private rooms and a superior private room. The cafe on the second floor serves food all day, and is a great place to get some work done.
This is the idyllic luxury hotel you dream about staying in when you come to Peru. Probably Cusco's most high end option, The Monasterio is housed in a 17th century Baroque seminary. Though the outside structure has been perfectly maintained, the interiors are up to the Belmond standard (which, if you haven't stayed at a Belmond, is…high). The courtyard is the perfect setting for morning coffee or an afternoon glass of wine, or really anything you could possibly think of enjoying.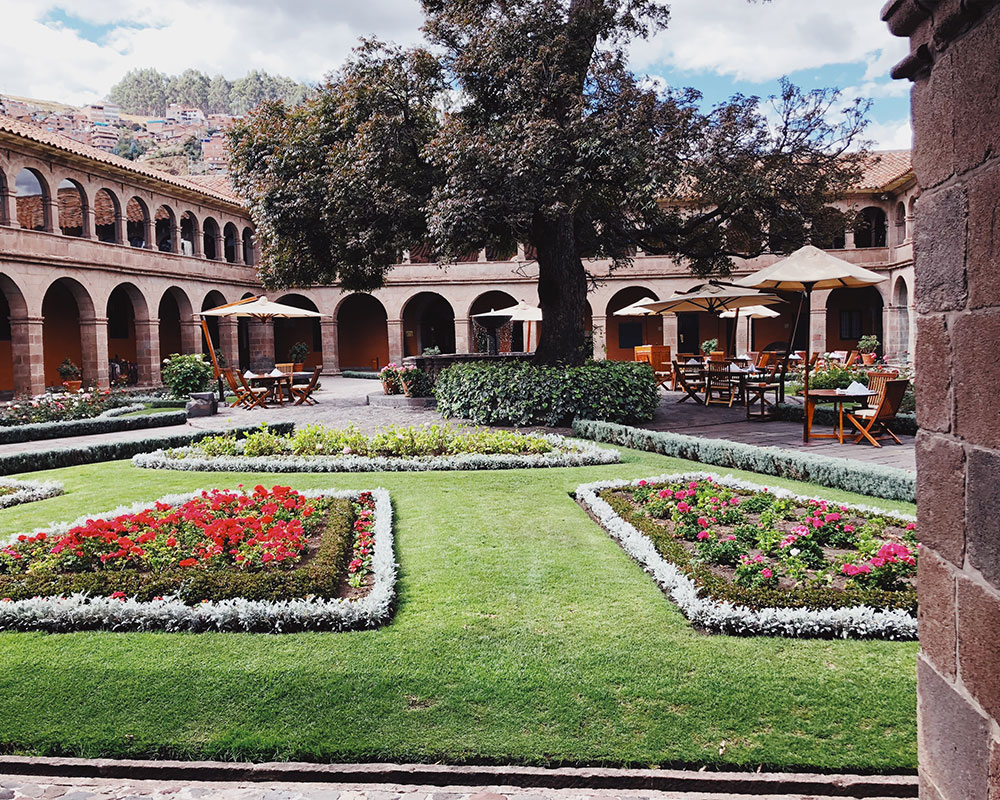 Our favorite hotel in Cusco, El Balcón, is one of two hotels created by Wendy Weeks. We love the intimate vibe, the minimal but perfectly tasteful design elements, and the fact that it's housed in a pre-colonial house from the 1600s. The gardens that lead to the rooms are perfect and you can choose between balcony level and ground level quarters. The wood balcony (as the name suggests) has stunning views and the dining area offers complimentary coca tea. Don't skip on the breakfast either – it's exactly what you need to start the day.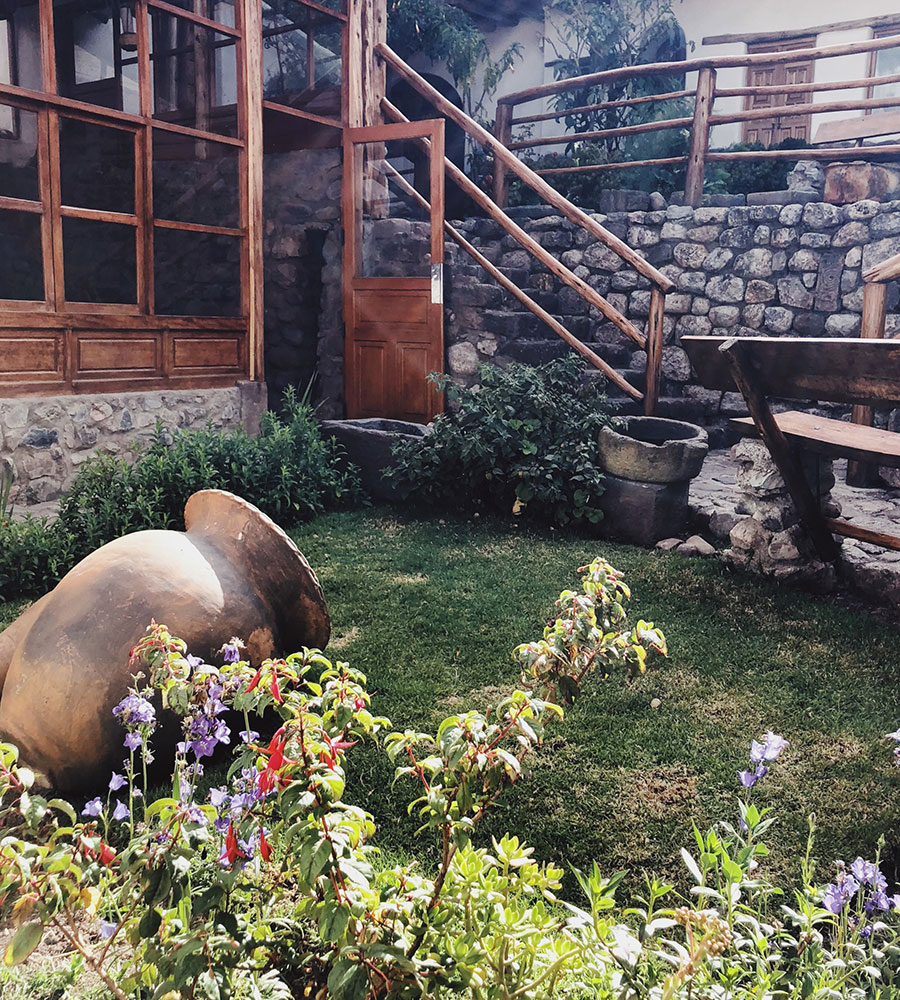 Where to eat
If you get to Cusco after traveling throughout other cities in Peru, you might be in need of some lettuce. This is where you will procure those much needed greens, and they will be presented to you in a truly gorgeous fashion. Edible flowers, big salads, Organika has it all. Tucked away on a side street, the restaurant is small but the food is healthy. Most ingredients come from their farm in nearby Urubamba.
We don't like Chicha's Cusco location quite as much as their Arequipa restaurant, but we still love the food. Come here for high quality Peruvian cuisine. They stick to the traditional flavors and use the highest grade ingredients from local farms. Their desserts are equally as good as the mains, so save some room.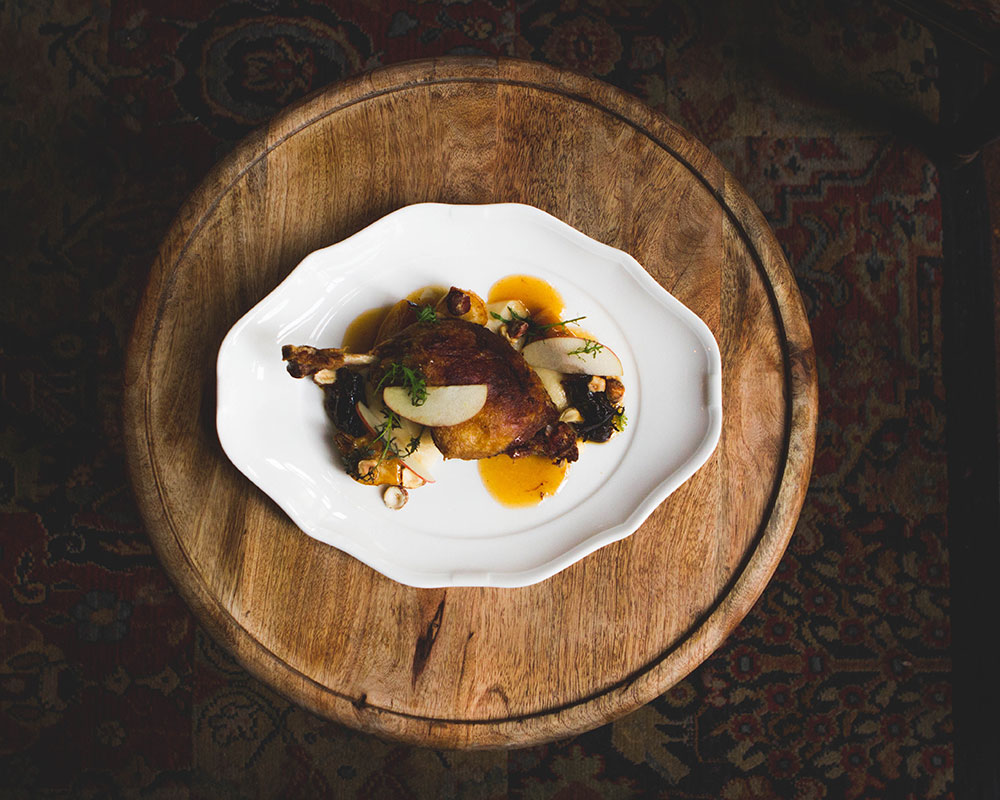 Pachapapa restaurant is right off of the San Blas plaza. Though it's a bit touristy, the courtyard is adorable – complete with wooden banquettes and heaters (which is a huge win during the evenings in Cusco). Get the Alpaca skewers or the trout.
If you need a healthy breakfast, we love this little San Blas cafe. There are only 3 tables, so don't count on coming here with a large group, but if you are on the go and need an acaí bowl or some avocado toast – this is your spot. They make bread in-house and have treats to go.
We love this vegan restaurant, and we aren't even vegan. Down an alley you'll find the sign to this quaint restaurant. There are two floors, and more seating than you would imagine. You can honestly order anything on the menu and be in good shape. We love their tea selection for when you want to take a break from the pisco sours.
Where to grab coffee
This is that boutique/coffee shop set-up that many of us are familiar with. Owned by a French woman, L'atelier has adorable goods downstairs, and good coffee and pastries upstairs. Grab a cup and sit at the window seats overlooking the street. It doesn't really get more adorable than that.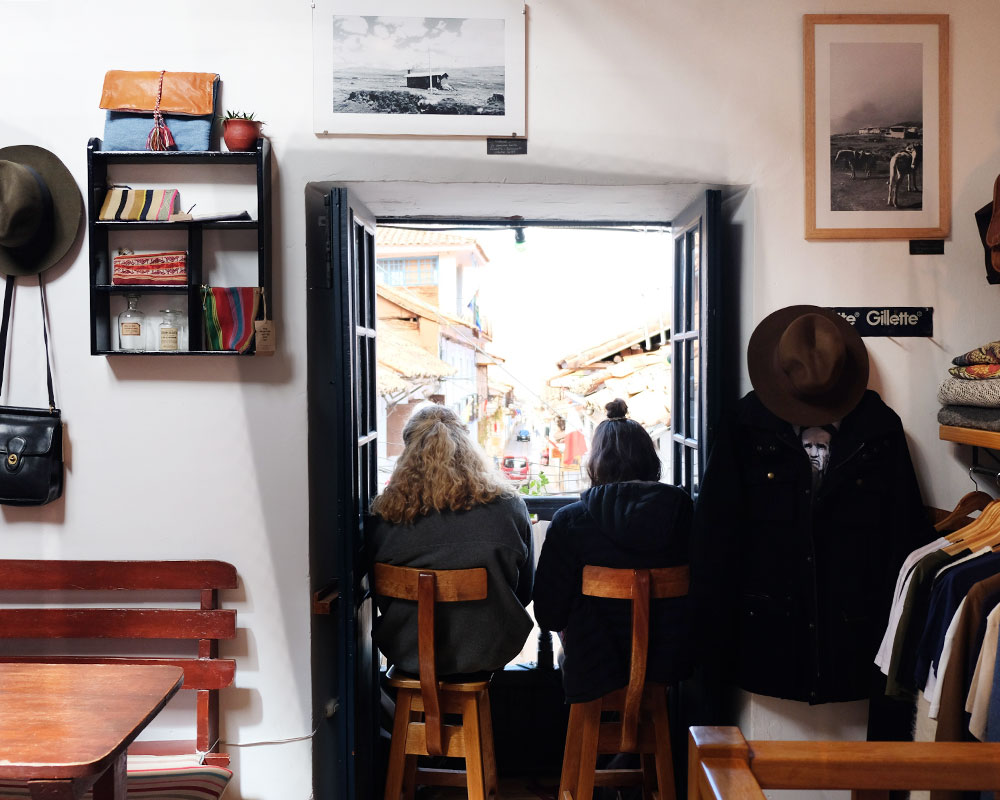 Hidden away is this gem of a coffee shop. They have homemade baked goods (we had their delicious carrot cake with edible flowers) and can do specialty drinks like lattes. It isn't big, but make yourself cozy in one of their benches. Not a bad place to do some journal time and step away from the crowds.
Similar to L'atelier, Cocoliso is a clothing store that also has a coffee station in it. There are little tables outside so you can break with an espresso if you feel like you need to get off your feet. It's fairly close to the Plaza de Armas, but you aren't stuck with too much foot traffic which is a huge plus.
This is a no frills coffee shop that gives back to the local community. It's run by volunteers, and has an inviting atmosphere for whoever walks in the door. We love that. They also have super reliable WiFi and lunch options if you need!
Where to shop
Not to sound redundant, but this place deserves a second mention. As good as the coffee is, the jewelry, accessories, and home goods are even better. Come here for that pair of earrings you are telling yourself you'll give to your roommate, but will actually end up keeping.
This is a cute shop in San Blas that carries leather purses, ponchos, handmade ceramics, and more. Everything you see is made by local artisans, and the store itself is owned by a Cusceña – so you know you're supporting good work!
Even though we love grabbing coffee at this cute shop, it's primarily a clothing store. It has adorable baby clothes and beautiful sweaters. We also might have picked up a leather pouch – but really anything you buy at this store is high quality and you won't regret it.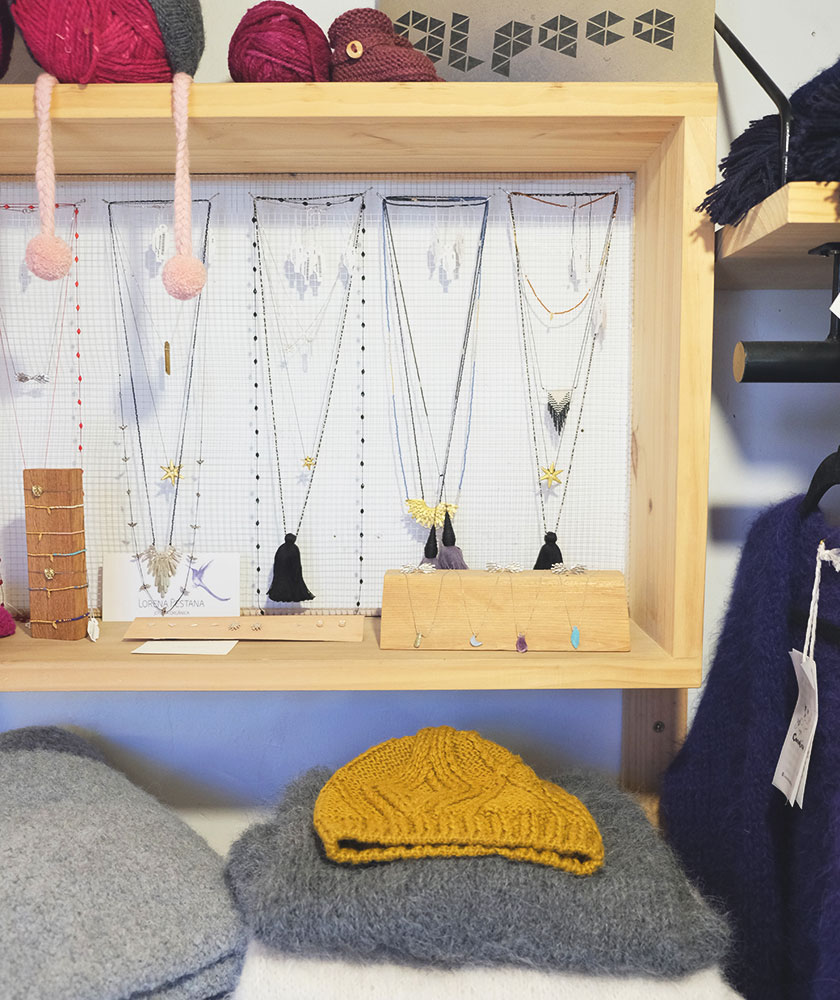 A bit more upscale, Iya Mayta sells beautiful sweaters and gorgeous jewelry. There is quite a bit of fringe, so you could kind of dub more than a few items "high fashion" Coachella wear. But don't worry, it's all made by Peruvian artisans so it's actually authentic. Plus, a portion of your profits go towards a local non-profit.
Xapiri is a gallery space that showcases and sells photography, art, and other craft goods that support the indigenous cultures of the Amazon. They have various events that are open to the public which we definitely encourage you to go to.
Located on the corner of Avenida del Sol and Tullumayo, this market is where you get your classic kitschy souvenirs. Think ponchos, bags, pillow cases, and beyond. Most aren't made by hand, so just know that going in.
Located in the museum under the same name, this place aims to preserve the traditional Peruvian textile techniques. They support local communities and weaving communities. Today, the organization works with nine different communities. You can buy high quality textiles after going through the museum.
What to do
You can't come to Cusco without visiting the San Pedro market. This is a large scale, classic mercado with everything you can imagine. They have food stalls, where you should absolutely try Caldo de Gallino, and isles of fresh vegetables, grains, herbs, and fruits which you can have made into fresh juice. Make sure to pick up maca powder and chia seeds for your trip home.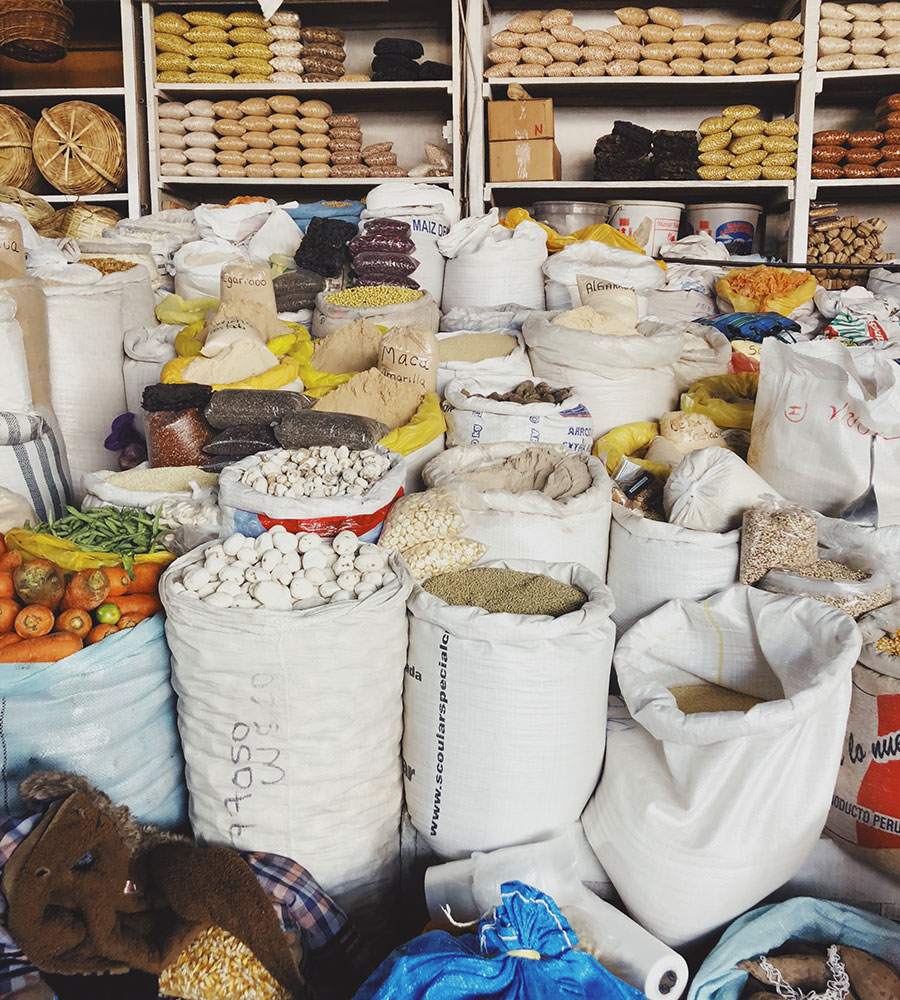 This is one of the lesser known ruins to visit in the Cusco area. It's a good hike to the ruins, and the walk takes you through a beautiful meadow and along a trail. There is a bit of mystery revolving around the origin of the ruins, which makes them even more magical.
The Incas designed much of their lives based on the stars. Agriculture, city planning, and spiritual practices were made with the stars in mind. At the planetarium, you can take a peak into what they saw in the sky – which looks quite different if you're used to looking up in the Northern Hemisphere. The planetarium is a family owned operation and the staff is super friendly. They pick you up in town, and take you to the observatory up by Sacsayhuamán.
If you want a day trip into the Sacred Valley, check out the town of Písac. Known for one of the best markets in the entire valley (and we are here to say – after many, many purchases – we agree with that statement), Písac has beautiful hikes, great spas, and some of the most intact ruins in Peru.
Where to get your hit of culture
A citadel on the outskirts of Cusco, Sacsayhuamán is a great option for getting your fix of Incan ruins without the car rides. Some sections date back to early 1000s, and you can spend a few hours exploring each area. Get ready for some spectacular views of Cusco.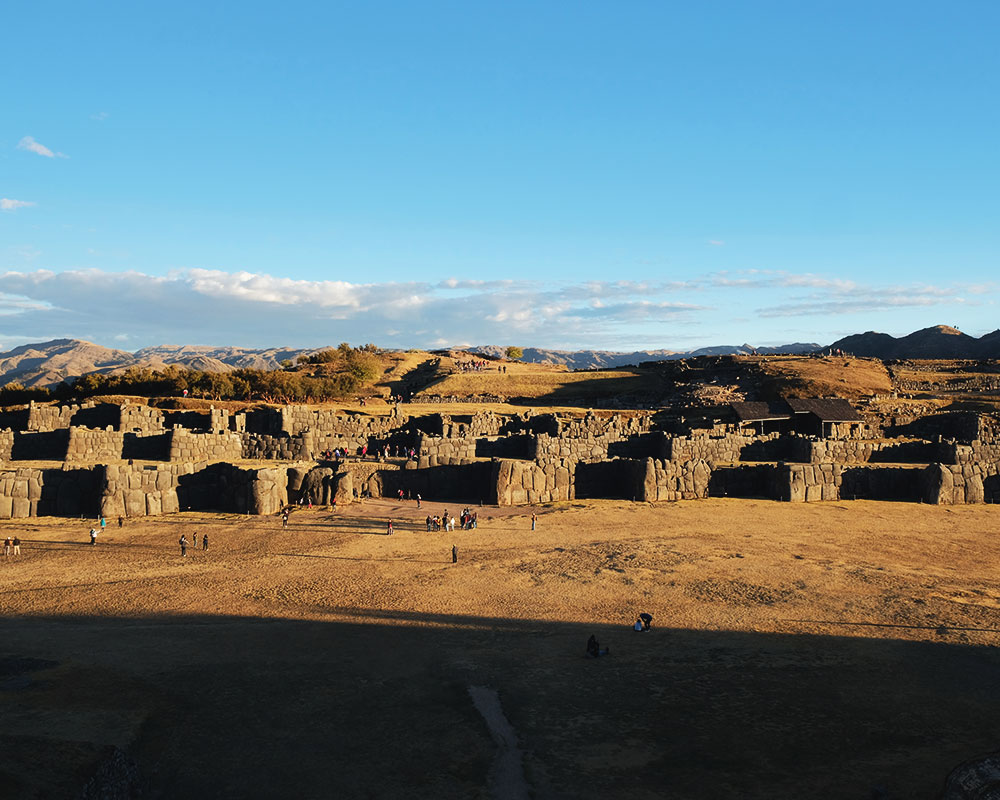 This museum showcases Pre-Columbian artwork from cultures drawn from all regions of Peru. Many works have been loaned by the Larco Museum in Lima, which date to 1250 BC. Yeah – some pretty old stuff.
Just a little south of Plaza de Armas is Museo Casa Concha. Once a colonial mansion, the house is now a museum where you can see archeological finds from Machu Picchu. The exhibitions are diverse, and include an "Ongoing Research Room" where you can see how modern science has led us to discover more about the lifestyle of the Incan people.
Cooking class (TASTE Peruvian cooking studio, Marcelo Batata Cooking Experience)
Peruvian cuisine has been increasingly popular all over the world, and with good reason. While you're in the mecca of Peruvian flavor, take a cooking class to make sure you can bring home one of the best things about this country – the food.
Where to work
The dining room at El Balcon
The light-filled cafe area of El Balcon is the perfect place to get work done. We know, because it's where we plugged in for a week or so during our stay. The space is warm and quiet, and they offer free teas. If you get hungry, they have great food and the staff is super sweet.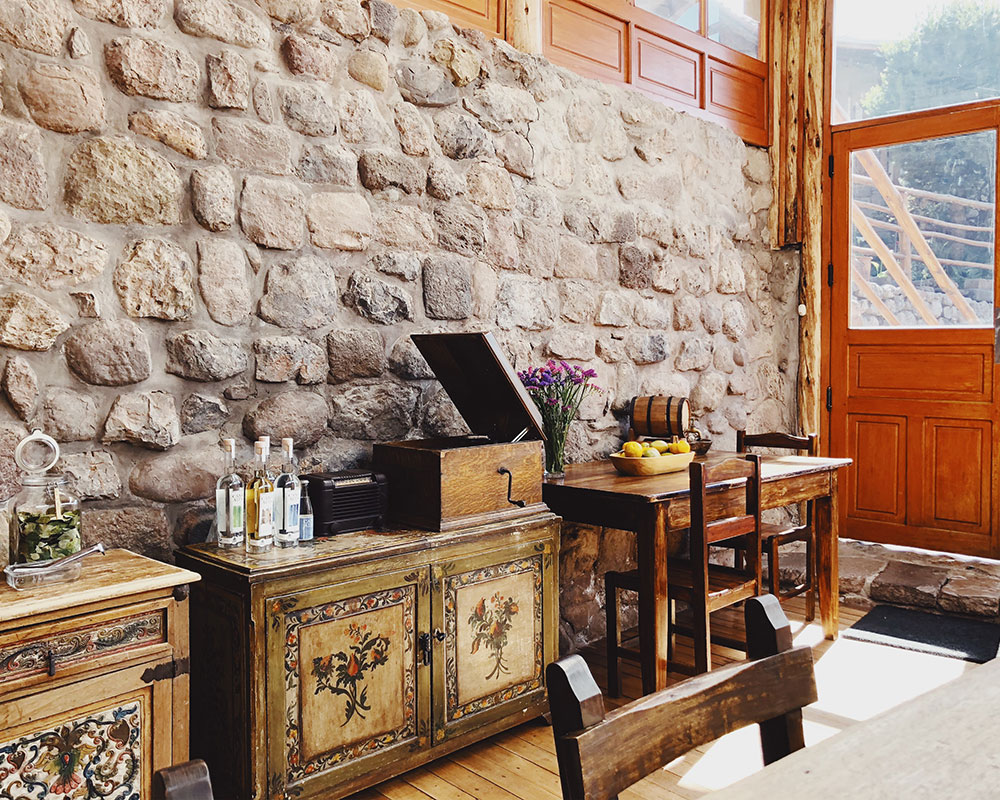 Not to tap into our "To Stay" section too much, but it turns out the communal spaces in the hotels we choose are just really great. The cafe on the second floor has great music, good coffee (or a beer if it's a bit later in the day…), and outlets.
This spacious cafe is in the center of town and super comfortable. There are outlets galore and good sweets to keep the sugar rush going.
Where to drink
This is is a great bar option owned by an Australian-Peruvian couple. There are couches in the back room so you can cozy up for hours. The drink options are solid, and the food menu is good too. We recommend the yucca to soak up some of the alcohol. Also, on Sundays they have live jazz.
BBC is a Lima based brewery, and this is their Cusco outpost. The space is slightly small, but this is some of the best beer in all of Peru.
This place is a bit touristy, but if you are able to snag a spot on their balcony it's absolutely worth it. Order a glass of wine or a cocktail and take in the view of the entire city.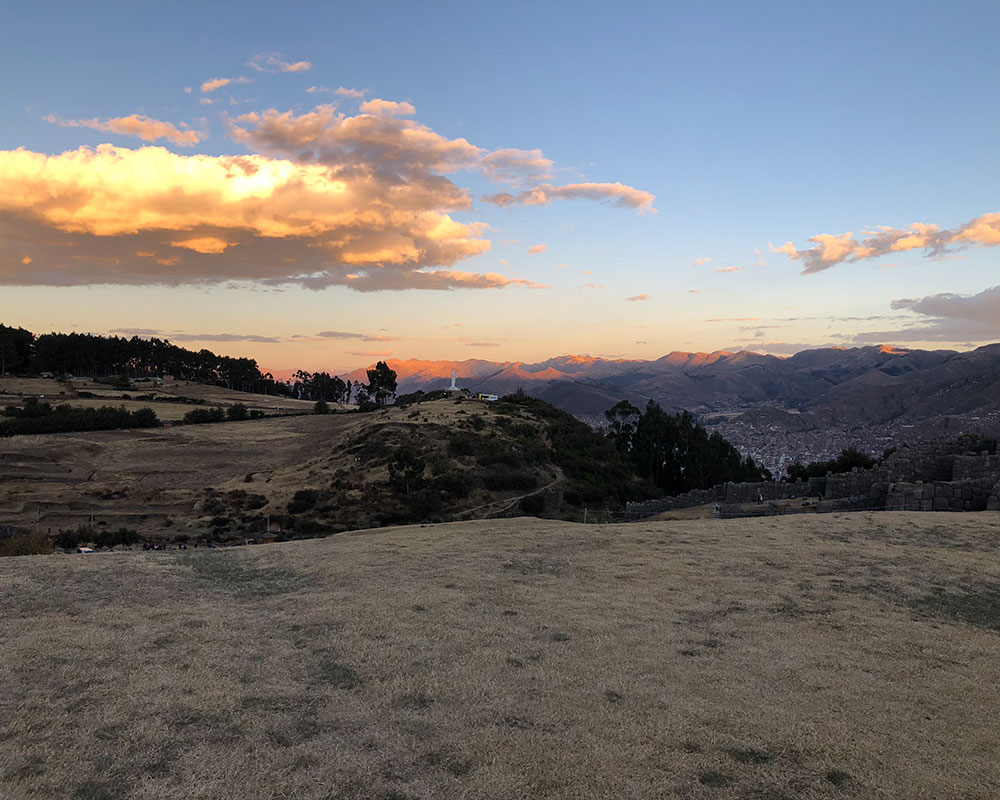 Yes, this is a hotel bar, but we love hotel bars – and this is an exceptionally good one. Order a pisco sour and make yourself comfortable in front of the fire. The large wood bar and the friendly bartenders make this somewhere you could hang for hours on a chilly night.
Summary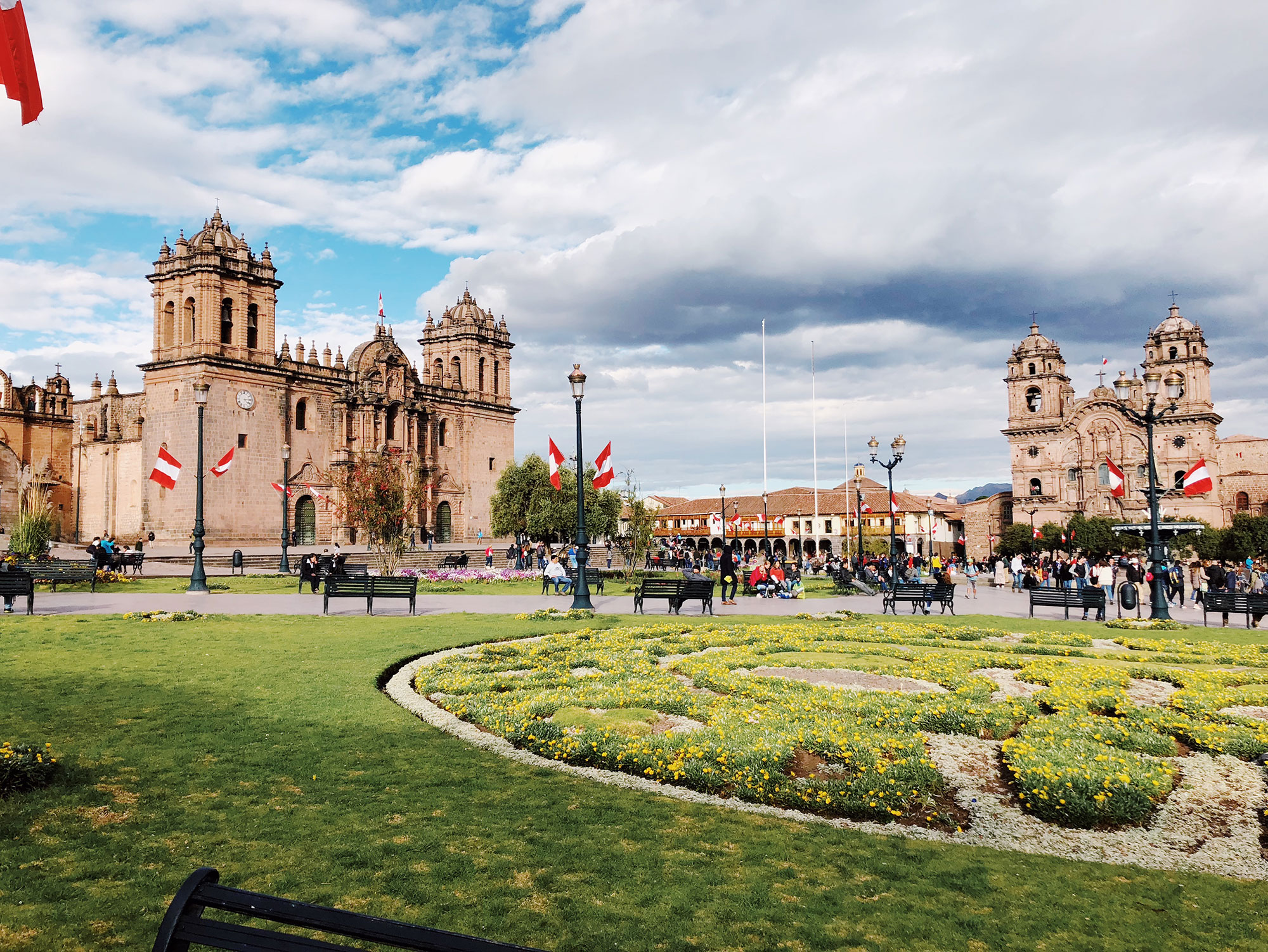 Article Name
Description
This Insider's guide to Cusco will help you discover highly-recommended restaurants, bars, cafes, hotels, attractions, and shopping in this incredible city!