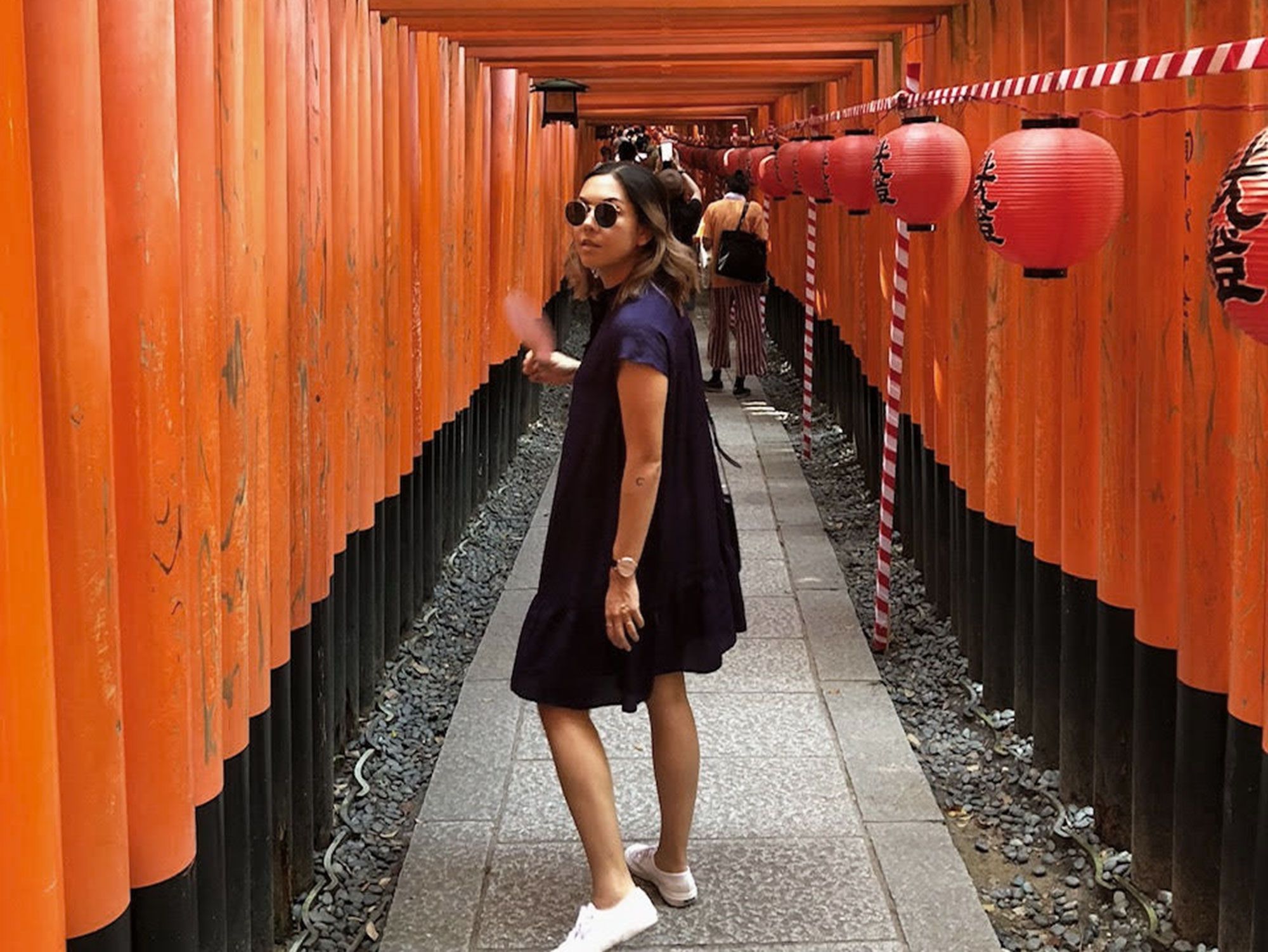 Kimiko Ninomiya, Marketing at Soho House
Originally from California, Kimiko made the move from the west coast to Brooklyn after being swooned by the NYC magic. An Uber alum, she worked for the tech company for 6 years doing marketing and content strategy. Recently, she has made the jump to running CRM marketing for Soho House.
Long before she committed to a career in hospitality at the famed membership club, Kimiko has been traveling the world from Tokyo to Armenia. A lover of art (major fan of Kusama), food, and exploring culture – it's no wonder Kimiko found herself in the hospitality world.
Follow her adventures on Instagram at @kimik.
What are 3 of your favorite hotels
Aman Tokyo – The lobby is breathtaking, with amazing views (the same you'll get from the beautifully-designed guest rooms, full gym, and world-class spa and pool). The staff and service are beyond welcoming, anticipating your needs and recognizing you by name every time you come and go. The bar serves delicious cocktails and a full menu, but feels relaxed and unstuffy compared to other hotel bars with view. Staying here almost makes you question whether you ever need to leave your hotel.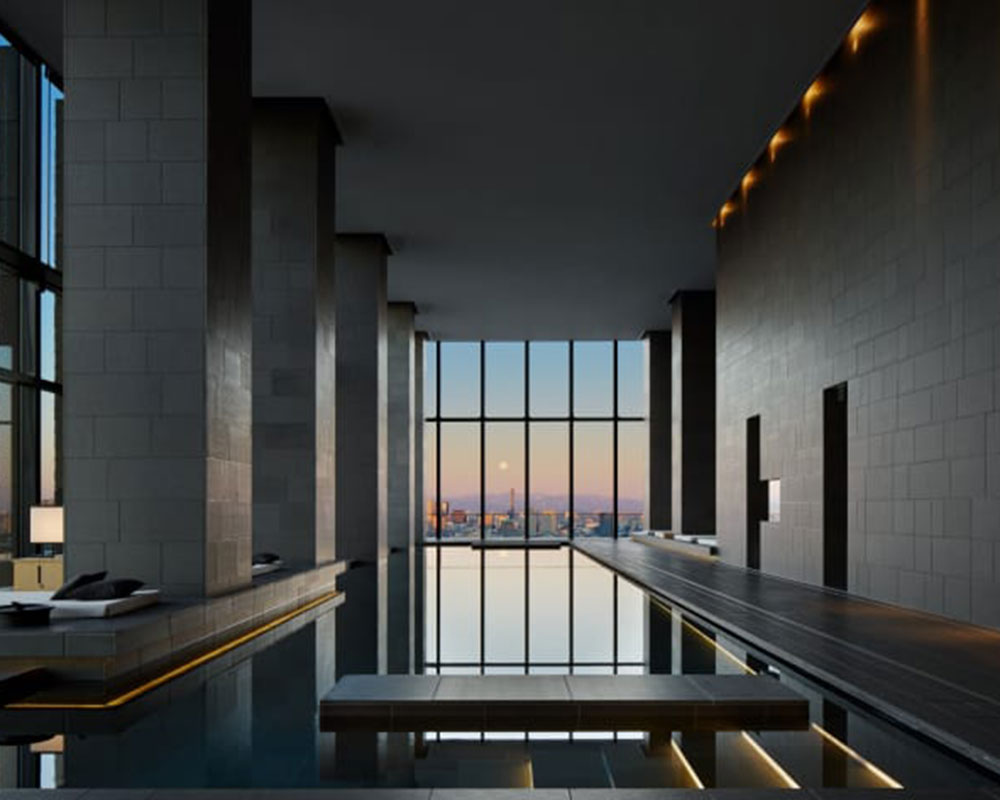 El Rey Court, Santa Fe, NM – The El Rey is a quirky, cozy, and stylish roadside motel–turned–hip boutique hotel. The property is full of southwestern charm with adobe walls, terra cotta tiles, featuring local artwork throughout. The hotel bar, La Reina, is popular with local creatives, making for a fun vibe and quality people-watching. The drinks are delicious, too!
11 Howard, New York, NY – The 11 Howard is my favorite crash pad for a long weekend in NYC. It's beautifully designed interiors are full of thoughtful details, including a signature scent when you walk into the lobby. The rooms themselves are lovely and inviting, with with custom-designed pieces that really elevate the experience. And the Grown Alchemist products in room are definitely worth snagging.

If you work in hospitality, what do you love most about it?
I recently moved into hospitality from tech and the focus on the customer experience is so refreshing. When you're at a product-focused company, everyone talks about customer centricity but it feels like people in actuality are creating for their own egos. In hospitality, everyone truly lives and breathes an ethos of putting customers first and taking every opportunity to make them feel important and appreciated. I love that—it's so important in building a brand and loyalty.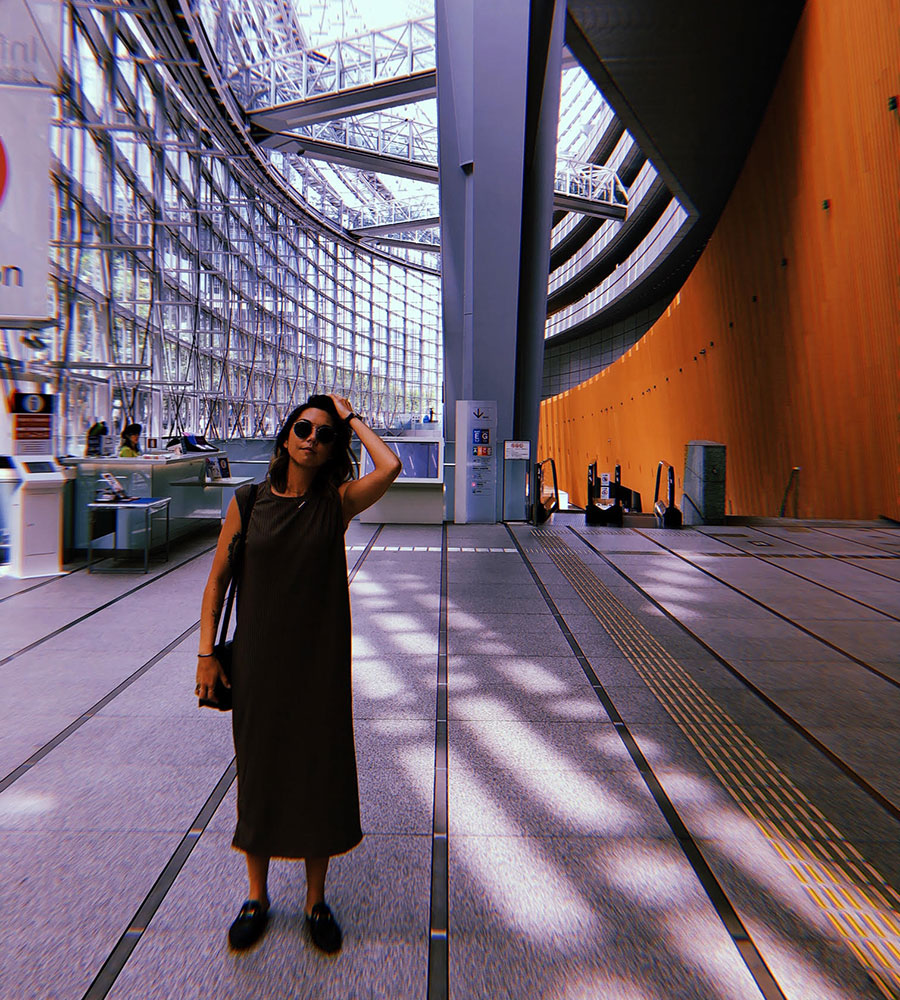 What are your favorite "offices" while traveling?
Soho House, obviously!
What is your favorite travel book, and why?
Walter de Maria's The Lightning Field: The story itself is situated near a small cabin that was built for the purpose of experiencing The Lightning Field over a period of a day (or more) as the sky and landscape change throughout the day. You can visit alone or in a small group, and with no cell service for miles you'd better make sure it's people you like. More importantly, it's a magical place for introspection and appreciation of the artwork and the beautiful high desert of New Mexico.
What do you always bring with you in your carry-on?
Bose noise-canceling headphones, toiletries bag (so I can wash my face and brush my teeth), a sheet face mask, CEP compression socks (swear by them), whatever book I'm reading (currently Bad Blood: Secrets and Lies in a Silicon Valley Startup by John Carreyrou), and this cute but ridiculous pink bear eye mask that I found on a trip to Singapore that has cooling gel in it.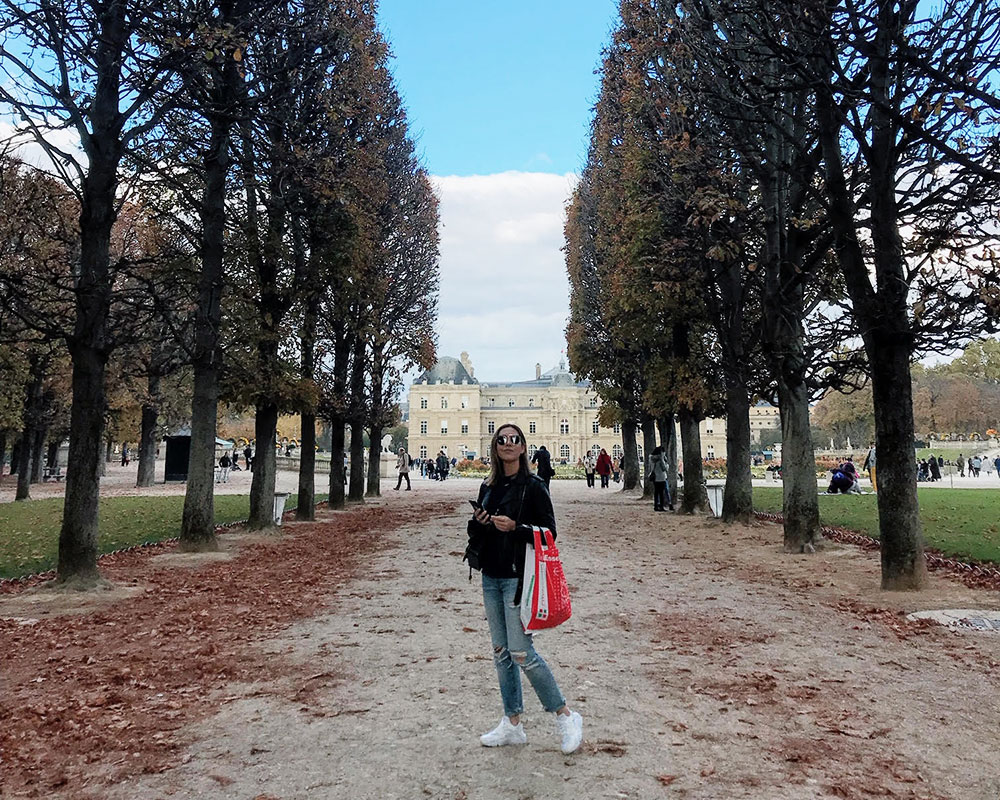 Have you or would you travel alone? If Y/N, why?
I traveled alone for a few weeks in Japan last year and, to be honest, it made going back to traveling with others feel less appealing. I loved being on my own schedule, exploring and doing everything that was important to me. Because the language is so different, I spent a ton of time in my own brain while still being out and about, which, as an introvert, was a very special experience.
Anxiety and burn out are big topics these days. How do you combat them, and how do you use travel to do so?
Everyone has their own stressors and responsibilities to manage, and I've done so in all sorts of ways. What I've found is most effective for me is that when I'm taking time off to travel, I'm 100% off. I was only able to feel truly comfortable with this after taking a 4-month sabbatical, and the reality of it is that the world does not begin and end with me and my contributions. There's always more work to be done, and as long as I've done a good job preparing everyone for my absence, that means I can truly immerse myself in my travels. This makes the experience all the more rewarding, leaving me feeling refreshed and ready to return to my responsibilities (although tbh I'd be totally happy to never work another day in my life).
Do you have any tips or tricks for beating the dreaded jet lag?
Get up and move! I love to book fitness classes for the morning or day that I arrive in a new city. If I'm not able to make it to the gym, doing a couple 7 min workouts and getting out and walking are key. I also make a point to stay up until the time I'd normally sleep (with no naps in between), and wake up bright and early the next day (7am at the latest!).
Do you have any favorite travel hacks (ways to score an upgrade, methods of getting your meal first on a flight, etc)?
On long haul flights you can request a meal preference. I have a dairy allergy so I always opt for the vegan option (there are a ton of others, many for specific dietary restrictions). When you request a meal preference, these "special" meals are always brought out first before they bring out the carts meaning you get your food anywhere from 15–30 minutes faster than everyone else!
Travel can be about the little luxuries…like a super amazing cup of coffee. Where was the best one you've had?
The best cup of coffee I've had wasn't the most amazing coffee but the experience was memorable because of where I was and the people I was with. I was in Yerevan, Armenia, with a big group of friends for a wedding and on this particular afternoon we sat at an outdoor patio of one of the many cafes near the Armenian Opera Theatre. It was after we'd walked down the stairs of the Cascade and we just sat for hours enjoying Armenian coffee and keeping cool in the shade through late afternoon.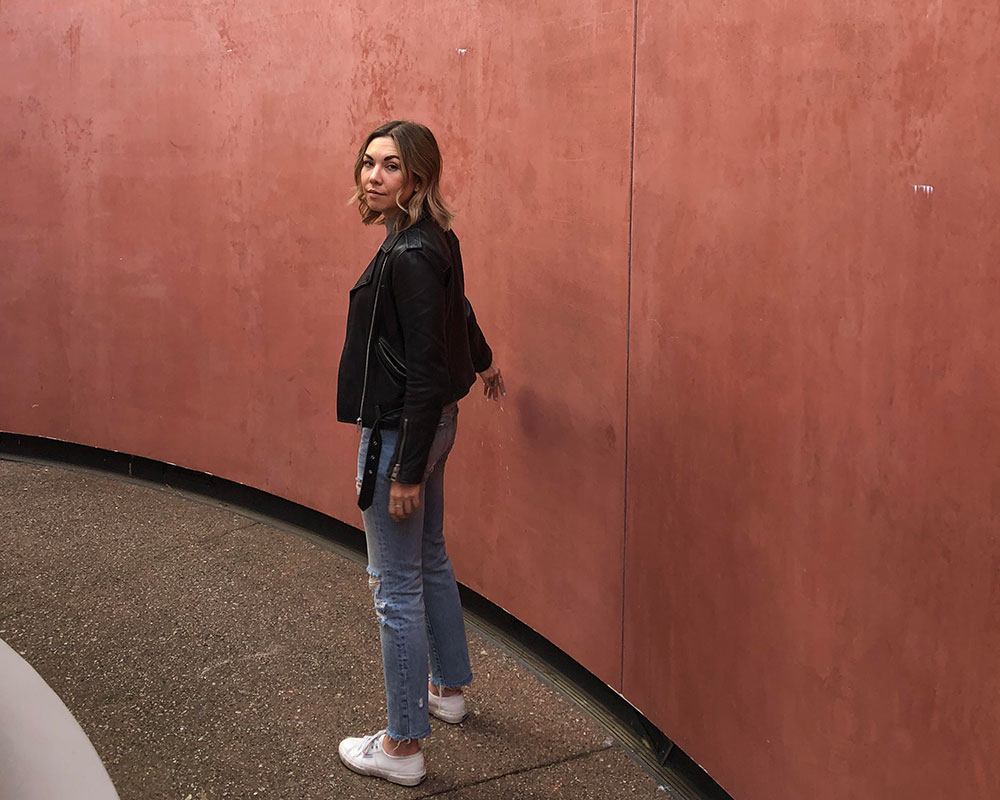 If you're going to a new place, and your friends have not been there, what do you consult for advice?
I find NY Times 36 Hours books to be perfect for anywhere in the US. They're full of inspiration for any type of trip, including long weekends to cross-country road trips. When traveling abroad, I love Wallpaper* city guides. They curate the essentials like delicious food, shops, and hidden gems, while also focusing on architecture and design so I know I'll find interesting cultural sites that aren't your typical tourist traps.
Beach or City or Mountain?
City

Alone or with someone else?
Alone
Lost luggage, or lost phone?
Lost luggage
Fantasy mini bar/fridge item?
Dry vermouth and cocktail olives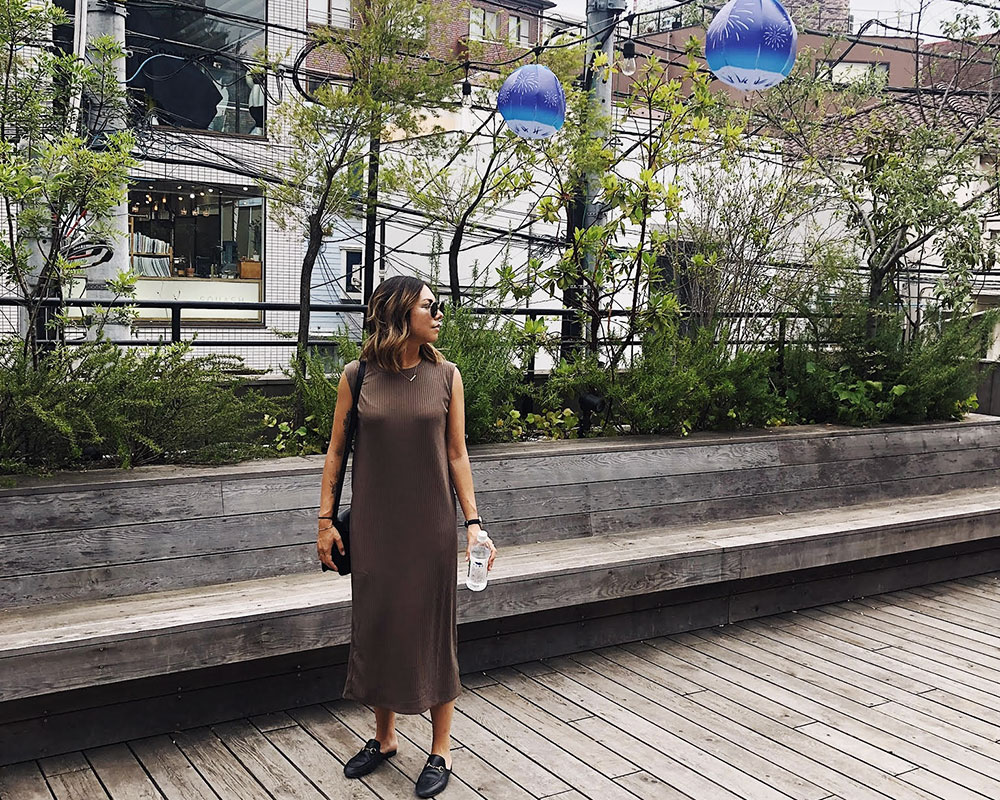 Summary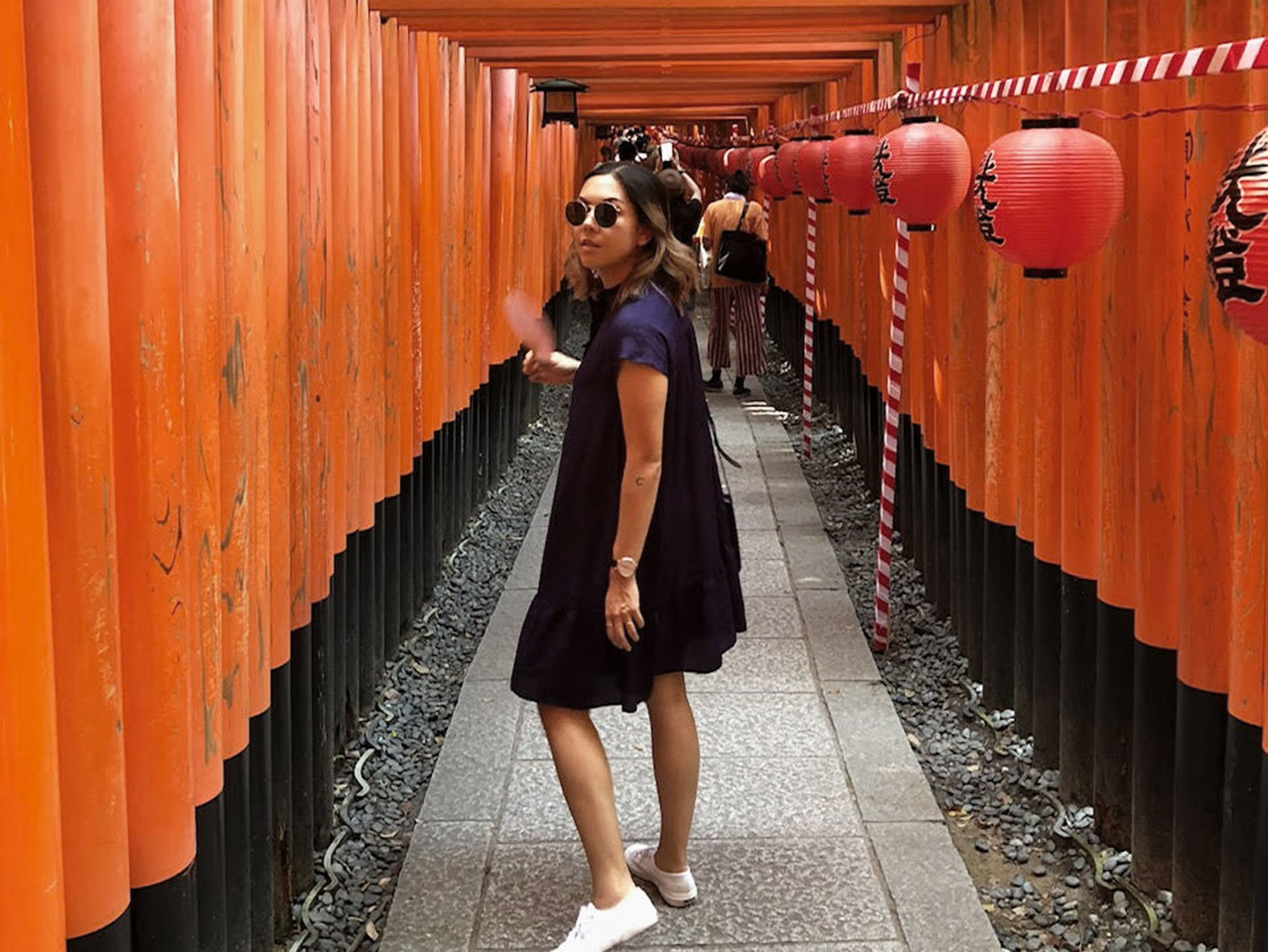 Article Name
Kimiko Ninomiya, Marketing at Soho House
Description
Originally from California, Kimiko made the move from the west coast to Brooklyn. An Uber alum, she worked for the tech company for 6 years...recently making the jump to running CRM marketing for Soho House.