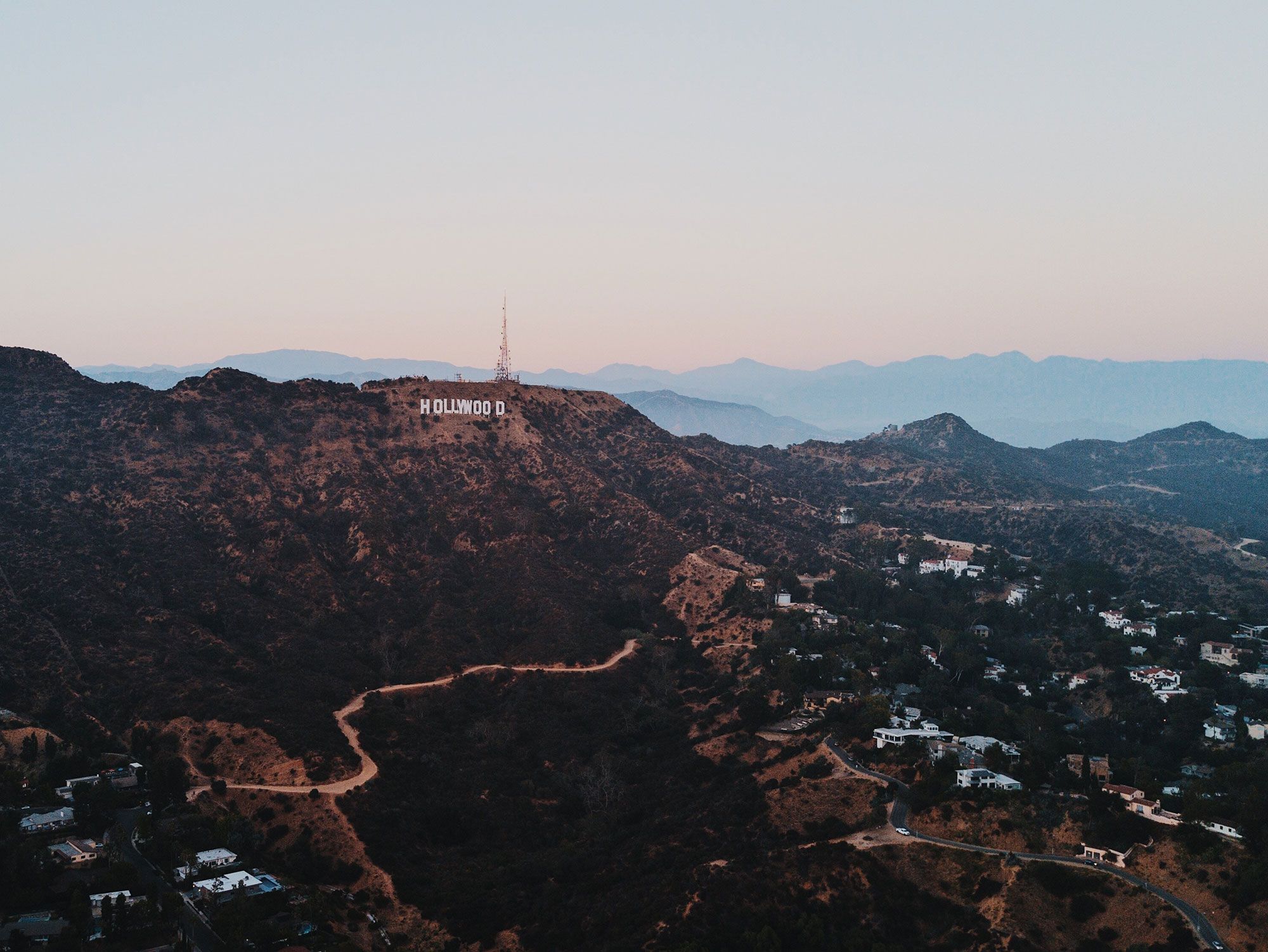 L.A. – Mid-City
In the second installment of our LA guide, we're here to focus on what lies between west and east Los Angeles. Though true Angelinos understand that "mid-city" defines an actual LA neighborhood, we are using it here to describe the areas between West Hollywood and K-Town.
So much of what defines "old LA" style can be found in and around the central part of the city: Art Deco signs that rise above classic hotels, restaurants that hark back to old Hollywood glam, and surprisingly excellent shopping that gives residents their defining laid-back look.
With areas like Korea Town filling its streets with trendy new bars, there is a sense that parts of each neighborhood are changing. The change isn't all bad (though some really great hole in the wall food has been sacrificed), and it has even made some 'hoods more diverse and exciting to visit.
Check out what we love about all that space between the beach and the LA river. We are pretty certain you'll dig it, too. If for some wild reason you missed our "Westside" guide – check that out, too, for even more spots to hit on your next visit to LaLa Land.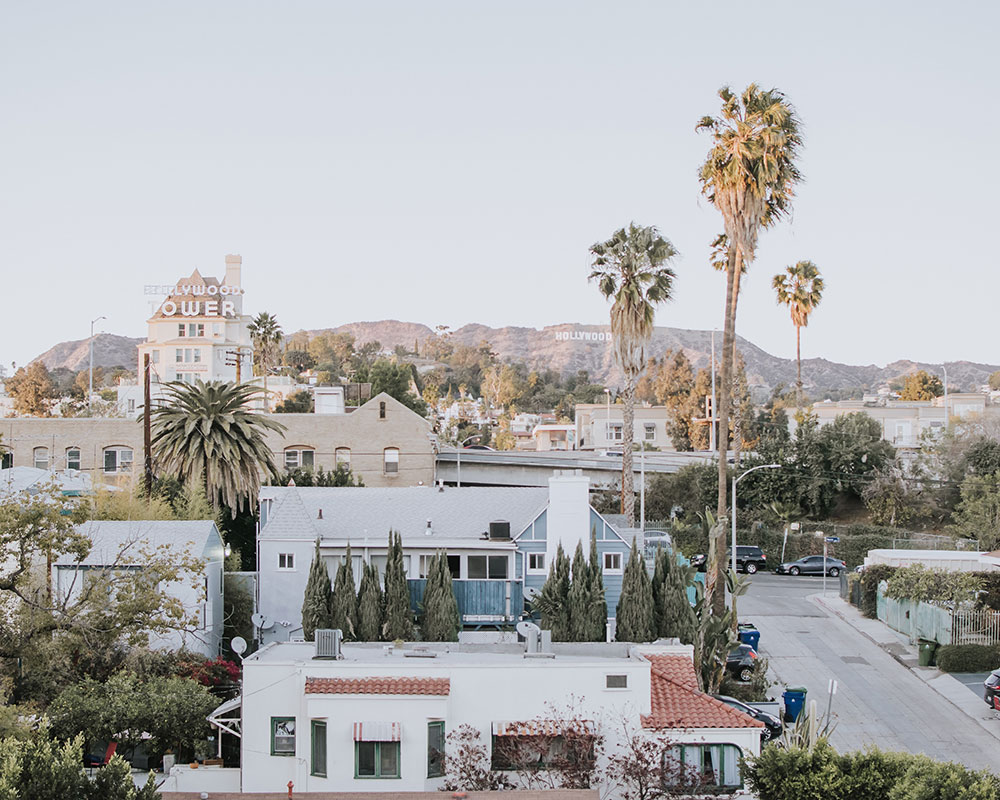 Where to stay
This place has a rooftop pool. We could probably end our recommendation there, but alas – it does a few other things well, too. The Spanish colonial-style interior is gorgeous and translates well to each of the eateries inside the hotel. Drinks at Bar Figueroa are brought to you by the cocktail guru from Employees Only in NYC, and we can attest to the fact that the booze here is just as fantastic. Make a reservation at Bar Alta afterward. Just trust us.

Petit Ermitage is very much a West Hollywood hotel. It has a private rooftop pool that feels so "LA" that you could probably spend your entire visit up there. If you happen to make your way back to your bohemian-inspired room, only do so to change into something warmer and then walk right back up to the roof to sit by the fire. It's a transportive, leafy oasis. We'll meet you there.

You've probably seen this hotel pop-up on your social media feed the last two years or so, and with good reason. Koreatown is increasingly popular with Angelenos from all parts of town, and has bars and restaurants popping up everywhere (please note: it ALWAYS had good bars and restaurants). This Mid-Century Modern-doused hotel came was opened in the last few years, and recently added a new section of rooms that were designed by the brothers behind Houston Hospitality (Good Times at Davey Waynes, Dirty Laundry, and about 5 other places you have definitely been to). Oh, and if you head upstairs you can dine in a greenhouse which makes for fabulous #content.
Where to eat
If you can get a table, this is some of the best pizza in LA. We recommend going for a late lunch or at some odd hour in order to grab a seat, but in the event you attempt to go when the crowds hit, don't worry – know it's 100% worth it.
This is not the place to come for your "light dinner" of quinoa and lentils. As the name suggests, this place doesn't F around when it comes to shared plates for carnivores. Be prepared for one of the most unique experiences in LA, and to leave with the meat sweats. Come here with a date, specifically one with an adventurous palate, or with a larger group of friends. If pig ears or the beef tendon chips are too out there, don't worry. Animal has added some more approachable items to its menu, including the Hamachi Tostada and Spaghetti Dan Dan. But you should seriously get the pig ear.
Great Oaxacan food in Koreatown. "Great" might be an understatement being that Jonathan Gold (the first food critic to win a Pulitzer Prize!) actually named this "the best Oaxacan restaurant" in the entire country. Opened by a husband and wife team from Mexico, the restaurant is still a family business. Expect a live mariachi band (huge bonus)- and you should definitely order every type of mole on the menu.
There is a sign outside of Sushi Park that basically reads "No Bullshit." They don't serve California rolls or teriyaki, they don't do veggies or salad, and don't even utter "spicy tuna" here- they admittedly display that they don't partake in any "trendy sushi." If that doesn't get you in the door immediately – just walk away. Sushi Park is where you come for high-quality fish and super authentic Japanese sushi. Even though it's in a strip mall, it isn't cheap- and it's worth it.
On Melrose Ave sits this beautiful Peruvian restaurant. Full disclosure: we love Peruvian food, and could eat it for most meals of the day. Rosaliné does a great job at the classic ceviches, lomo saltado, and vegetarian options. The interior is worth the trip in itself, as is the food presentation.
If you're looking for a solid breakfast with good coffee – but you're sick of hearing how this "avocado toast" is the best in town – head over to Otus Thai Kitchen. We order the "Kai Kata" and a latte, and take a seat in their sunny backyard. We recommend you do the same.
We aren't vegans and therefore we don't typically take our Mexican food in vegan format. But if you do – this is your place. Gracias Madre has a gorgeous tiled courtyard and interior. We promise they don't skimp on the food, so don't let the "vegan" prefix detour you.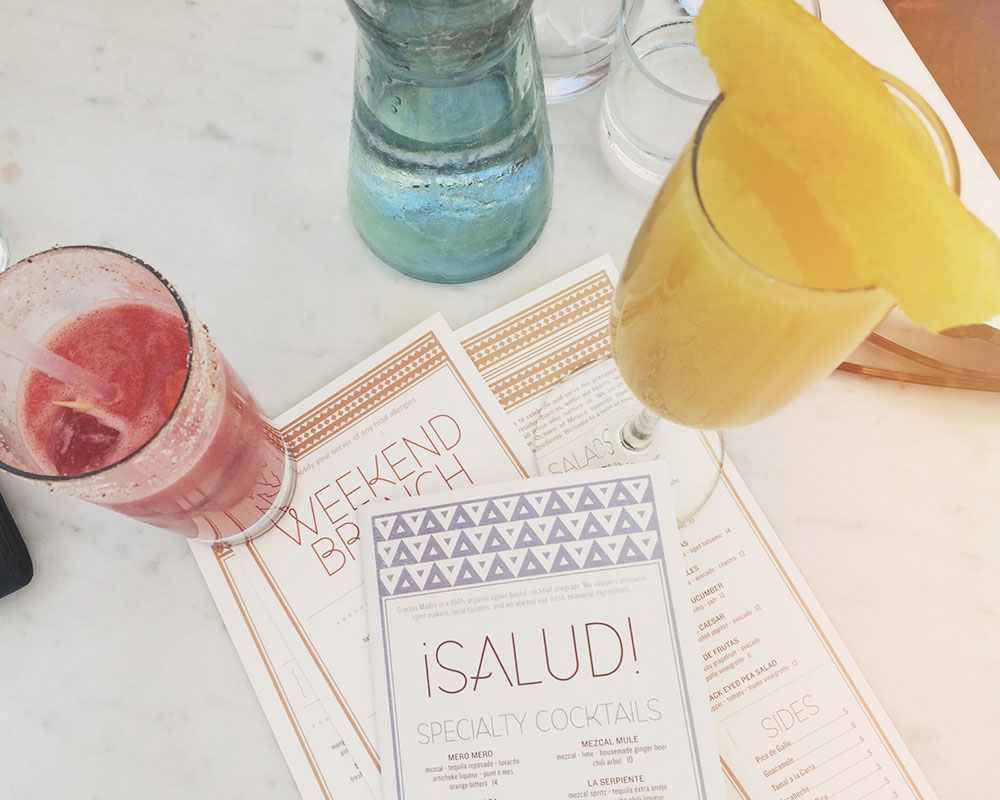 Where to break
If coffee isn't a part of your "I just got to LA" cleanse, then head to Liquid Juice Bar for a green juice fix. It doesn't look like much from the outside – but we love the quality of their product. They are also known for one of the best acai bowls in the city.
This small coffee shop on North Fairfax serves a great cup. This Sydney outpost is another Aussie coffee project – so you can trust their flat whites, gibralters, and other fantastic specialty drinks. They have good food in case you need a bite, and a small but cute backyard. We wouldn't recommend coming here to work, but it's a perfect place to meet your old co-worker for an afternoon break.
Though not very big, Go Get Em Tiger is a great place to grab a coffee in central LA. Located on Larchmont (which happens to be the unicorn of LA streets – one you can actually leisurely walk and shop on), you can peruse any of the stores around the area. If you happen to get hungry, turn right around and go back to Go Get Em Tiger because their food is solid, too.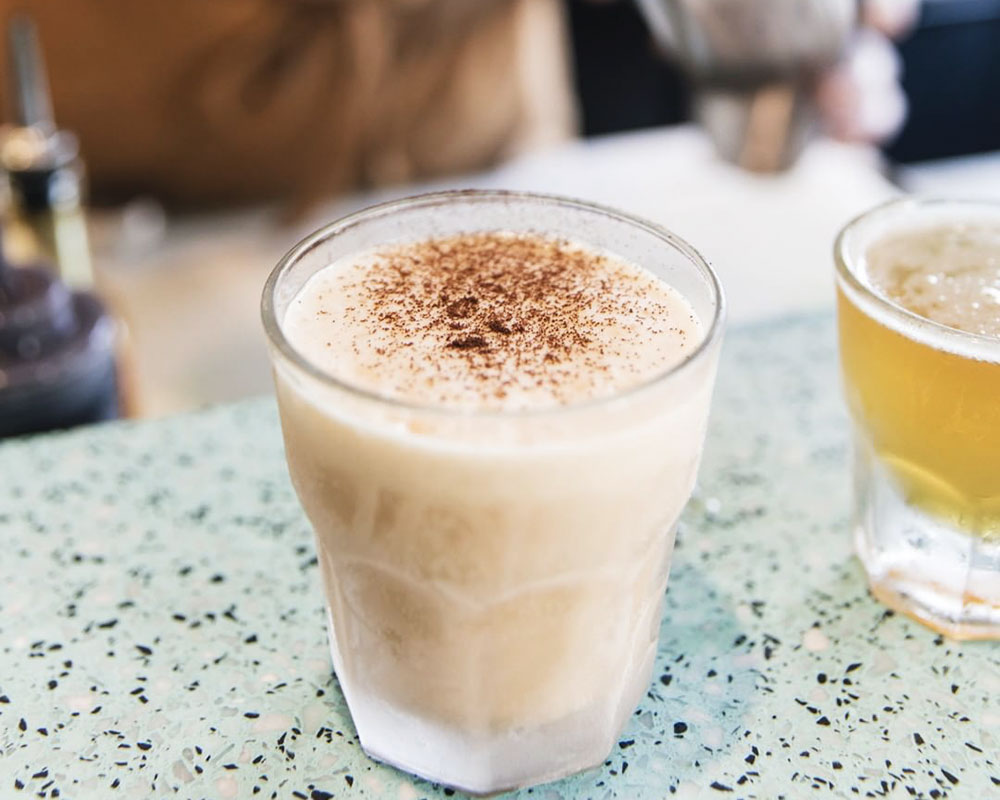 Where to shop
This is an LA mainstay- and you've probably come here before. American Rag is still a great place to find denim staples and great boots to match. Selling cool brands like Ulla Johnson and Norse Projects, there is something for everyone.
Selling high-end jewelry, clothing, and accessories, Des Kohan is the upscale boutique that makes us wish we had a black card. Collaborating with emerging designers, this shop has both unique pieces and major staples.
Did you rip those vintage Levis that make your butt look perfect? Denim Revival can repair them. Did you never even have your dream jean that made your butt look perfect? You can buy those at Denim Revival. Do you need a trendy vintage leather jacket to go with your new pants? Denim Revival has you covered.
Though this is a store for both men and women, we truly feel like the vintage finds for the gents are why Mister Freedom shines. Alongside rows and rows of well-curated vintage is the Mister Freedom in house label, as well as finds from around the globe.
What to do
On Fairbanks lawn insider the Hollywood Forever Cemetery is where you'll come with big blankets, pillows, and picnic supplies. Get cozy and gear up to watch a number of different films. You'll see other Angelinos enjoying a date or a night with their friends here. If you're thinking "this is in a cemetery – I bet they only show horror movies," you'd be wrong. With past films like Dazed & Confused, Almost Famous, and season finale screenings – there is something for everyone.
Check out the schedule of acts coming into the historic Hollywood Bowl. This is one of our favorite venues….ever. With the Hollywood Hills in the background, and the natural acoustics, there isn't a better place to see music. We recommend getting a table and bringing a picnic.
LA has a ton of farmers markets, but the original one on Fairfax is a must visit. You can get everything from produce to homewares to prepared food. The flowers are also to die for (in case you need to pick up a little something for a dinner party you're planning to attend later).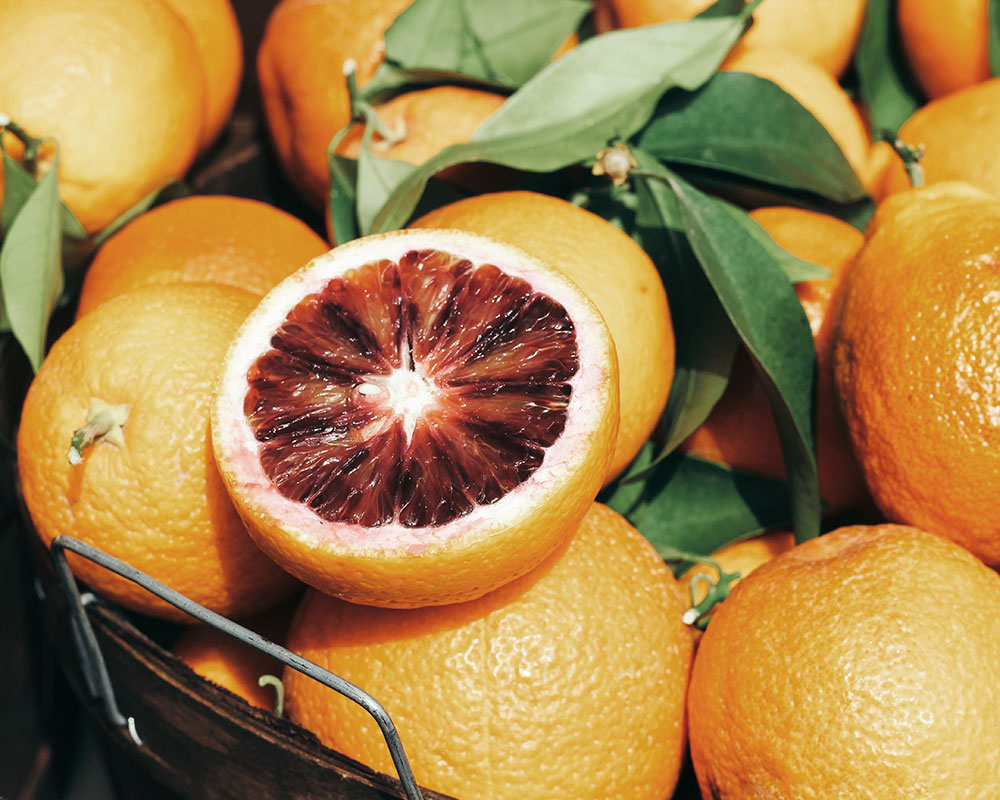 Korean Spas are a way of life in LA. We've tried a bunch, and Olympic remains one of our consistent go-to spots. Don't come here for the luxury experience you might expect at the Four Seasons – but if you want to feel like your skin has returned to baby form after a great salt scrub – this is your place.
This is an LA institution. From Whoopi Goldberg to Eddie Murphy to Robin Williams – this place has seen some legends. Grab tickets to either stage and don't be shocked if you get a surprise celebrity comic crashing the performance.
Where to get your hit of culture
Okay, so technically Barnsdall Art Park is in "East" Hollywood but we are including it anyway. An 11-acre park, Barnsdall is home to a Frank Lloyd Wright structure, a phenomenal art gallery, creative classes for kids and adults, and views.
This might be surprising, but if you walk past the famous lamp post installation that has been Instagrammed thousands of times, there is an incredible collection of art inside LACMA. With fantastic exhibits and a staple collection that people travel to see, LACMA is one of our favorite museums in LA. And yes, you can still take photos of the lamp posts.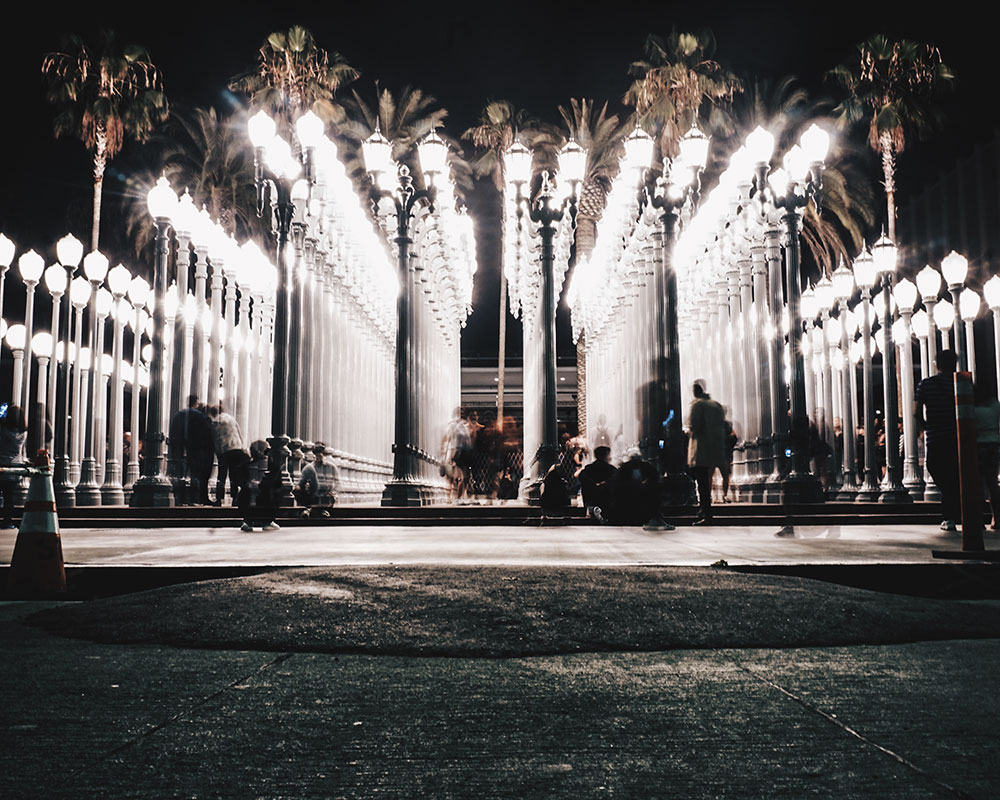 Off of Wilshire Blvd are the centuries-old La Brea Tar Pits. One of the worlds most famous fossil excavation sites, you can take a tour of the natural history museum that sits behind the viewing area. We love the fact that this is right in the middle of Los Angeles.
Where to work out
Wanderlust goes beyond just a yoga studio. With Vinyasa, Kundalini, Mindfulness classes and more – you can definitely get your mat time in. They also have a cafe, a collaborative studio space, and they host events.
Modo has made its name across America, but we love their LA outpost. This hot yoga studio has great teachers and is exactly what we need after a night of drinking and eating tacos at 2am.
If you want to take it up a notch, head over to Edge Dance Center to take a class. This famous academy offers classes for all levels – but any of them will get your sweat on.
With 5 unique classes ranging from cycling, to interval training, to stretch – Wall is where we go to kick our own ass. Their signature 123 Stack class is the perfect antidote for jet-lag, and will keep you coming back for that adrenaline high. We also love their facilities.
Where to drink
A Los Angeles classic. The Dime is still running and it's still as great as it ever was. If you get here early, you can slip into one of the banquets and avoid the crowds that start coming in around 10pm. It isn't a big place, but what it lacks in space it makes up for in great music. Drinks are strong. Don't say we didn't warn you.
Jones is also a restaurant, but we usually come here for a martini or another self-important drink at the bar. The interior is the classic LA vibe you're looking for, and the bartenders have some stories. The last time we were here, the power went out and even though they couldn't pump out food or…see, they lit the entire place in candles and let the drinks flow. That's the kind of place Jones is.
If you're looking for a fancy cocktail or an impressive date spot, head to the Normandie Club in K-Town. It's a dark, beautiful bar and we feel like you should probably order a really nice whiskey on the rocks. If for some odd reason your date isn't impressed by the bar itself, take her to the secret bar inside the Normandie, called Walker Inn.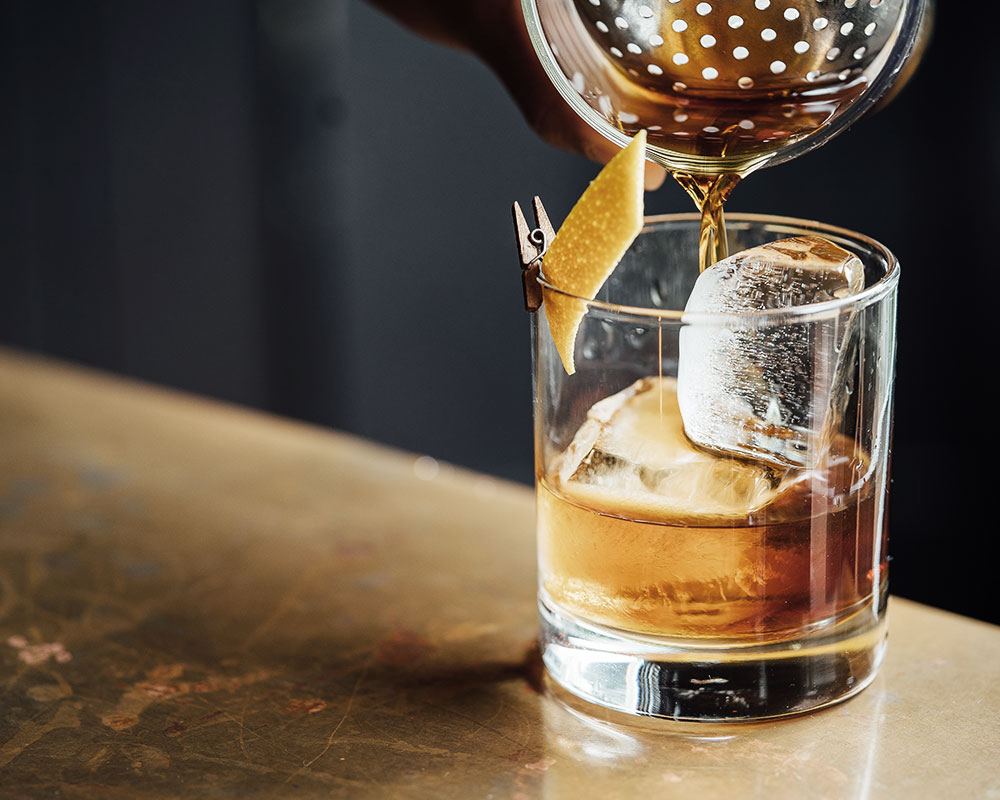 This dark bar might smell like corn-beef and mustard – and that's because it's attached to Canter's Deli (a moment of silence for this LA staple). The bar is kind of a dive but that is why we love it. You will pretty much exclusively see LA locals and the rare but real LA native.
Tequila on the rocks. Tequila cocktails. Tacos to go with your tequila. This is El Carmen.
Where to dance

This is an 80s-themed karaoke bar in Korea Town. And yes, we know what you're thinking: dreams really do come true. Walk through the secret entrance through a loading dock, and just know that one of the best bars in LA is waiting for you on the other side.
Brought to you by the Houston Brothers (like Break Room 86), this is a 70s bar that you get through via a secret entrance (see a theme here?). There are mustard colored couches, hammocks on the patio, and really, really good tunes. One of our favorite places in LA.
Okay fine – all of our places to go out are Houston Brothers establishments. We don't care – because they all serve their purpose, and Dirty Laundry's purpose is to be sexy AF. With a speakeasy vibe, candlelit bar, and good cocktails, this is one of our favorite places to come. The real kicker is the secret dance room with fantastic DJs, hidden in the back.
Where to work
The Melrose location of this LA coffee house is large, airy, and has great outdoor space. Some of our favorite coffee (we buy the beans every time), Verve also has food. Take a seat on a comfortable cushion or at a table outside to get some sun while you work.
Located on Larchmont in Hancock Park, Brick & Scones is huge. Head to the second floor and make yourself comfortable for the day. Plenty of outlets and, yes, scones to keep you charged.
Listen, you're in LA. That means that you should be in a bathing suit at least 50% of the time. If that means suffering from a little screen glare while you soak up the rays while writing a few emails, so be it. Head to the bohemian-inspired rooftop of Petit Hermitage and plug away.
Summary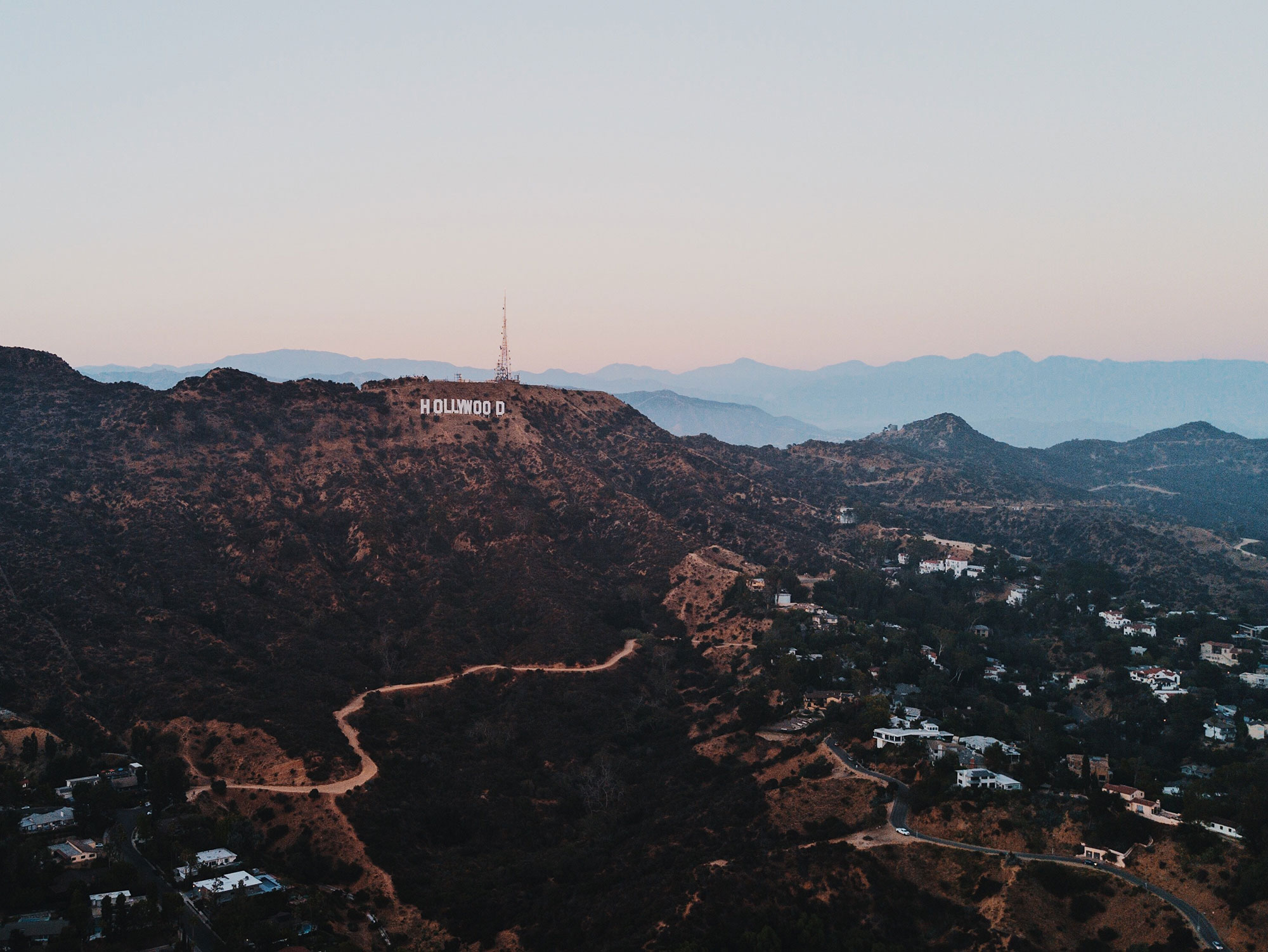 Article Name
Description
This Insider's guide to Los Angeles will help you discover highly-recommended restaurants, bars, cafes, hotels, attractions, and shopping in this incredible city!