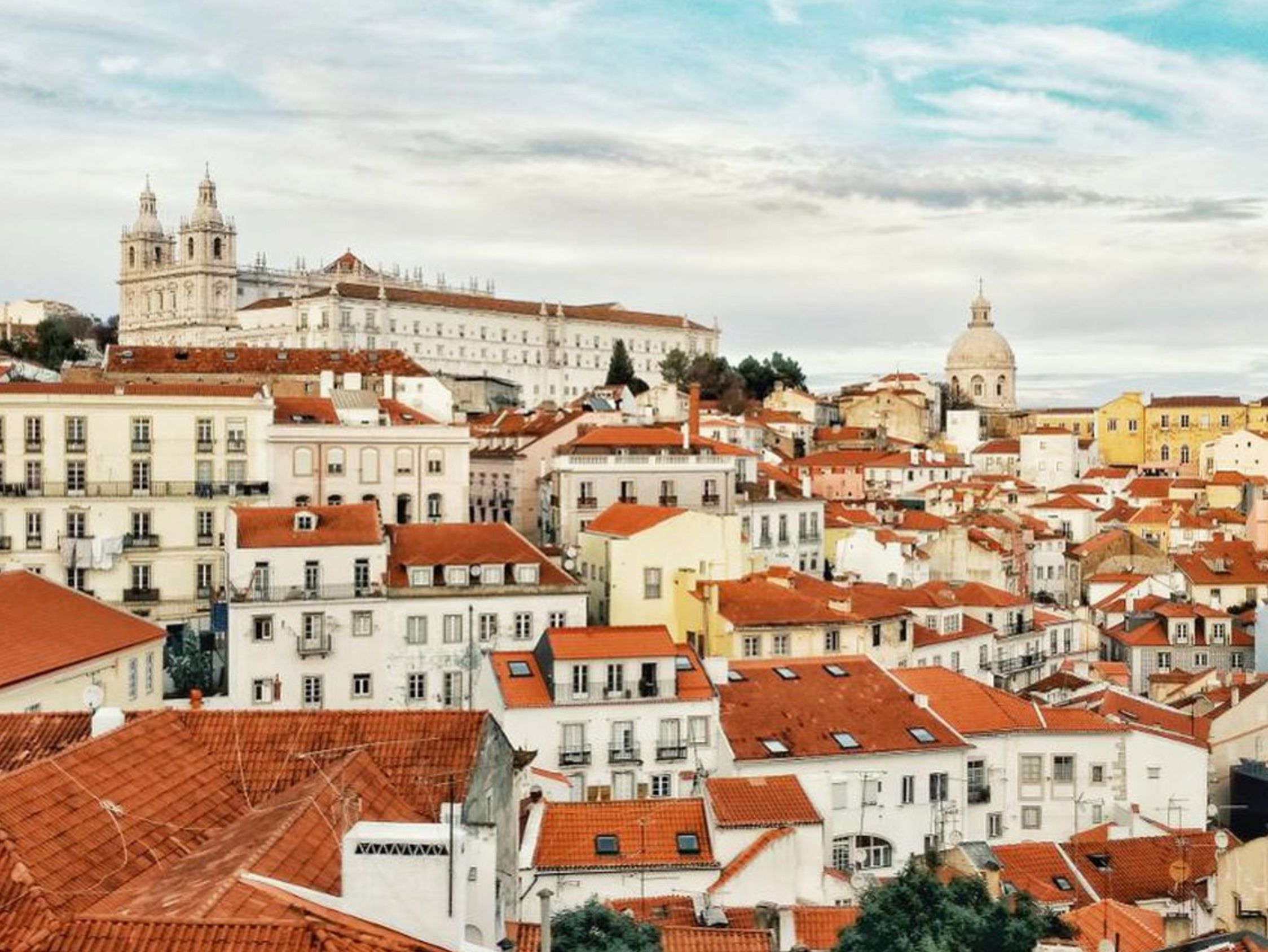 Lisbon
Sahara-warmed winds make the Portugese capital the perfect city break all year round. Whilst most of Europe beds down for the colder months, Lisbon is one of those destinations that forever bustles. We love the coast in the biting winter as much as the sizzling summer.
Pastéis de nata, cobbled streets, indoor markets, and red roof vistas… what's not to love? Hop on a tram, soak up that sea air and get exploring.
Where to stay
Memmo Alfama
In this 42-room hotel, the showstopper is the red-tiled pool, which matches the red roofs of Lisbon. The best rooms look over the Alfama and Tagus River. For breakfast, pasteis de nata are aplenty and the hotel offers a free daily guided-walk around Alfama. Time to learn those facts and impress your friends.
Vintage Hotel & Spa
We love the leafy rooftop restaurant and there's a great outdoor cinema, too. The hotel is just 25 minutes from the waterfront and offers a fantastic collection of wine. Most importantly: all guests get a complimentary gin and tonic kit and locally brewed Lince craft beer. Need we say more?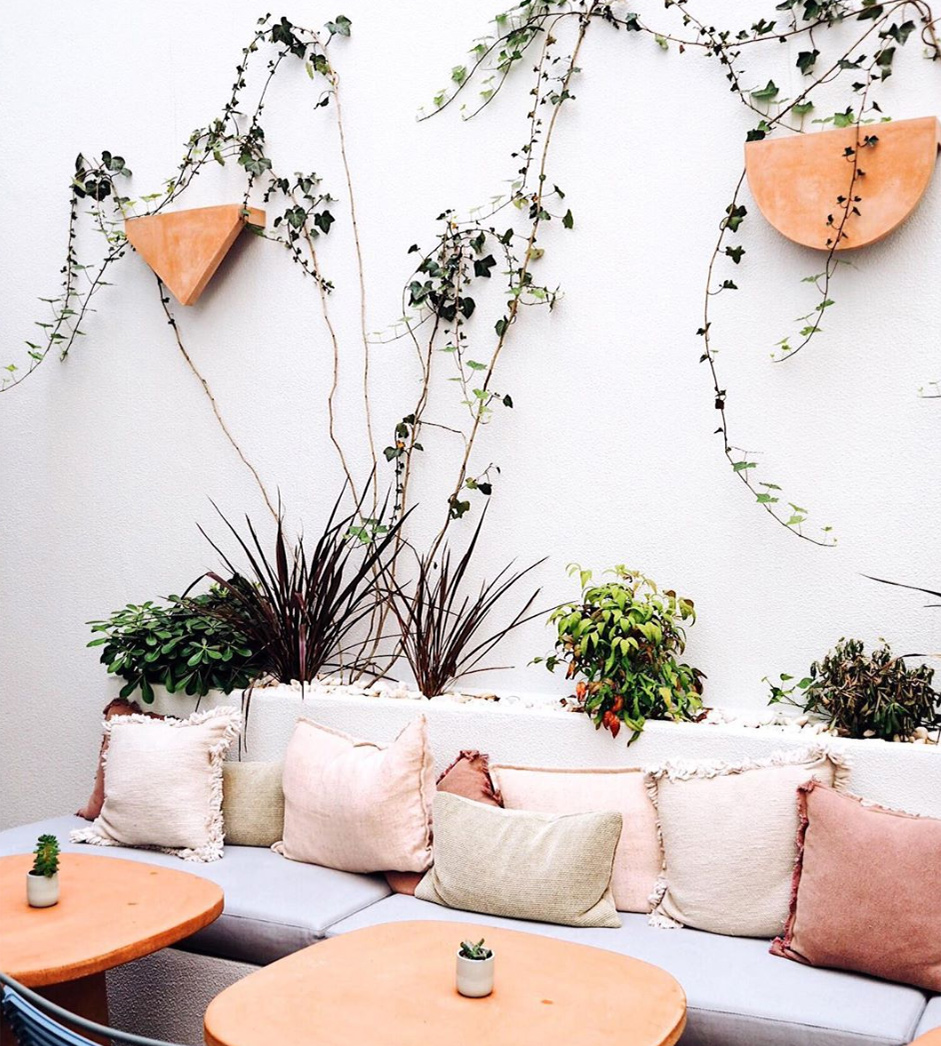 Verride Palacio Santa Catarina
Found in the Bica neighborhood, this grand hotel has just 18 rooms. Of all the hotels in Lisbon, this one offers the most personalised service with butlers and amazing attention-to-detail. There's no spa or gym but the royal interiors and Aesop amenities make up for it.
Where to eat

Prado
Light pours into this farm-to-table favorite from huge glass windows. Apparently the cabbage is amazing (I know, who knew) and they do a Kombucha of the day.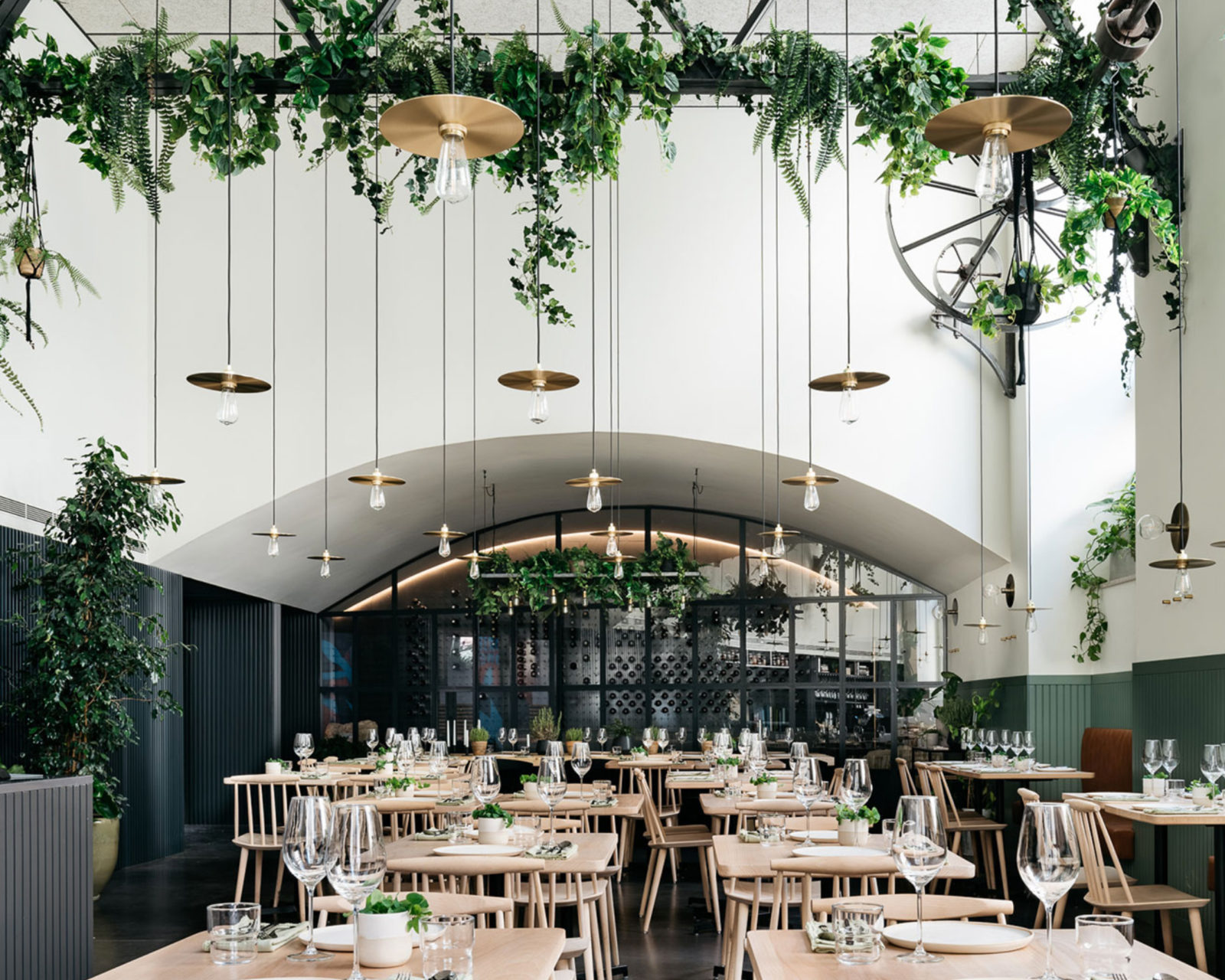 Beco
Combining fine dining and show business, don't miss this unforgettable burlesque experience curated by celebrity Portuguese chef Jose Avillez. Reserve in advance.
Taberna da Rua das Flores
Generous portions, the best mackerel in Lisbon, and a cozy vibe with just nine tables. Definitely one for date night.
Taberna Sal Grosso
Here classic dishes are fun and inexpensive. The small restaurant only seats 25 but this means the atmosphere is super friendly. There's no website, so it's full of people in-the-know.
Restaurant A Gina
Consider this "hard to find, tough to beat." Cute and down-to-earth, a real hidden gem.
Praia da Princesa
This bar and restaurant right off Costa da Caparica. The portions are generous and the fish is fantastic.
Atira-te ao Rio
Found by ferry or scooter ride across the bridge to Almada from Lisbon. They serve the best Aperol Spritzes – enough said.
O Germano
Tourists don't know about this local favorite. Expect good food that's traditional and reliable. Try the sardines and the duck rice.
Where to get coffee

Cafe Jardim de Estrela 
On the corner of this beautiful green space, sit back and watch the ducks (and chicks) pass by in the sunshine. 
Tease
Cupcake heaven in the heart of the city, only serious sweet tooths allowed. I mean, they have something called a 'Nutella coffee,' after all.

Santini
Rumor has it the King of Italy said this was the best ice-cream he'd ever tasted, need we say more?
Pastéis de Belém
You can't visit Lisbon without grabbing a bite at Pastéis de Belém, known as the best place in the city for Pastel del Natas since 1837. It doesn't stop there: they also sell incredible breads, cakes, and tarts.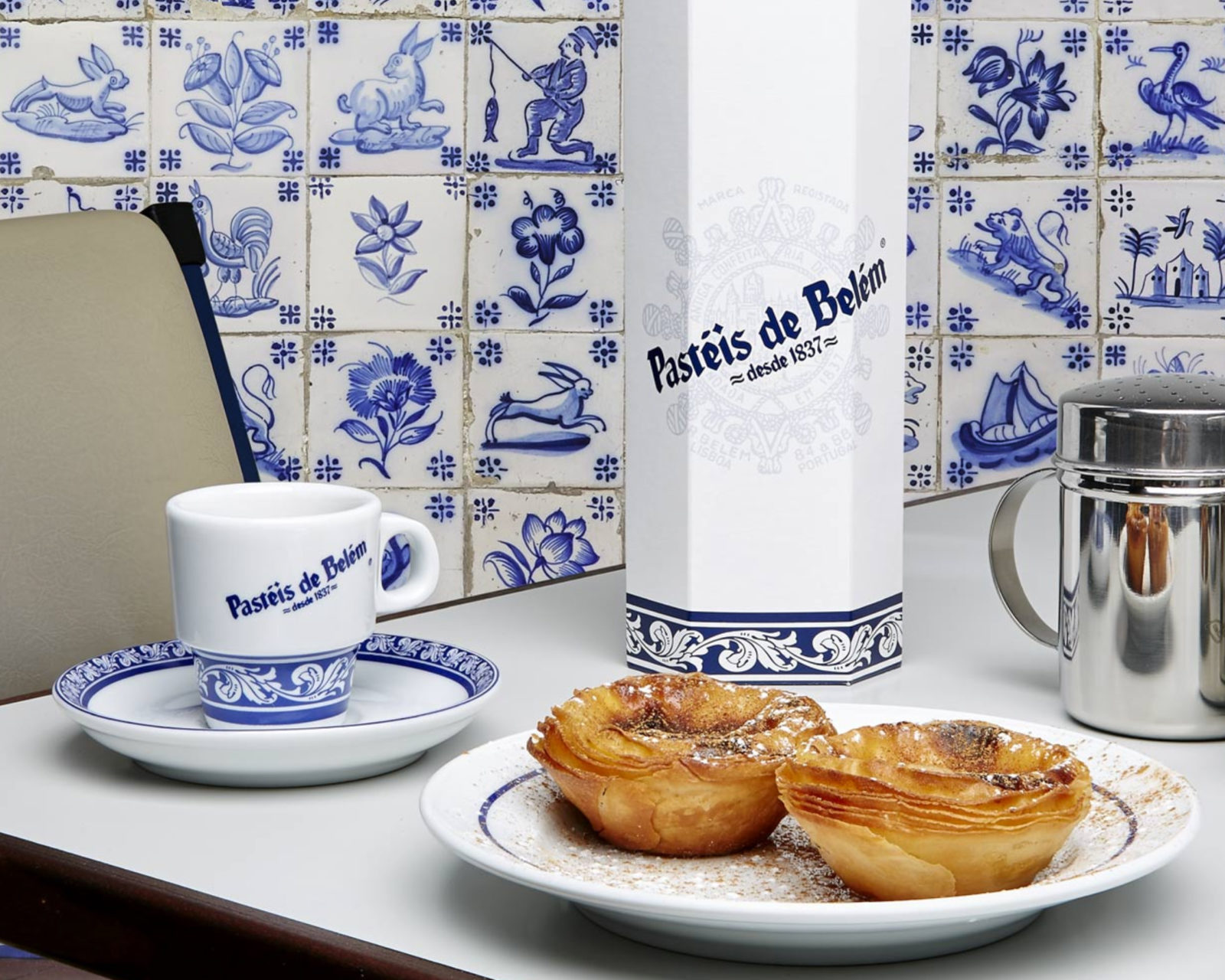 Where to drink

Sky Bar
Since 1933, sunset seekers have been flocking to this glitzy hotel for the phenomenal views. Up on the ninth floor, it's the perfect place for cocktails. 
Pensão Amor
Found in the old red light district, here you can sink down into armchairs and catch a show, whether that's burlesque, jazz concerts, plays, or DJ sets. You can even get your tarot cards read over cocktails.
Foxtrot
A classic Art Deco speakeasy with a pool table and extensive wine cellar. Go on Saturdays when the atmosphere is buzzing with travelers and locals alike.
Time Out Market
An absolute must with delicious food of all sorts, for lunch or dinner. Right next to the 'pink street' bar area so definitely check this out before heading out on the town.
Park
Great in the afternoon for a sangria and some tapas. Be warned: it's closed on Mondays.
Where to party 

Of course, begin with Barrio Alto – the most popular area. Start late at around 11:30pm and just hop between bars. Beers are around 1€ and caipirinhas or mojitos are 6€ (dangerous!). If you last, head to Cais do Sodré or Rua Cor de Rosa around 1:30 or 2am.
Lux
A famous club with three floors: one for deep house, one for commercial music, and a rooftop which is a great place to chill. Problem is, locals call it the 'Portuguese Berghain' (after the club in Berlin), which means the entrance is completely random! Give it a shot though- and wear converse and Ts, not fancy stuff.
Where to workout 

Casa Vinyasa
A full schedule featuring Vinyasa, Nidra, and Ashtanga, the studio is beautiful and the views of the river help ease you into calm.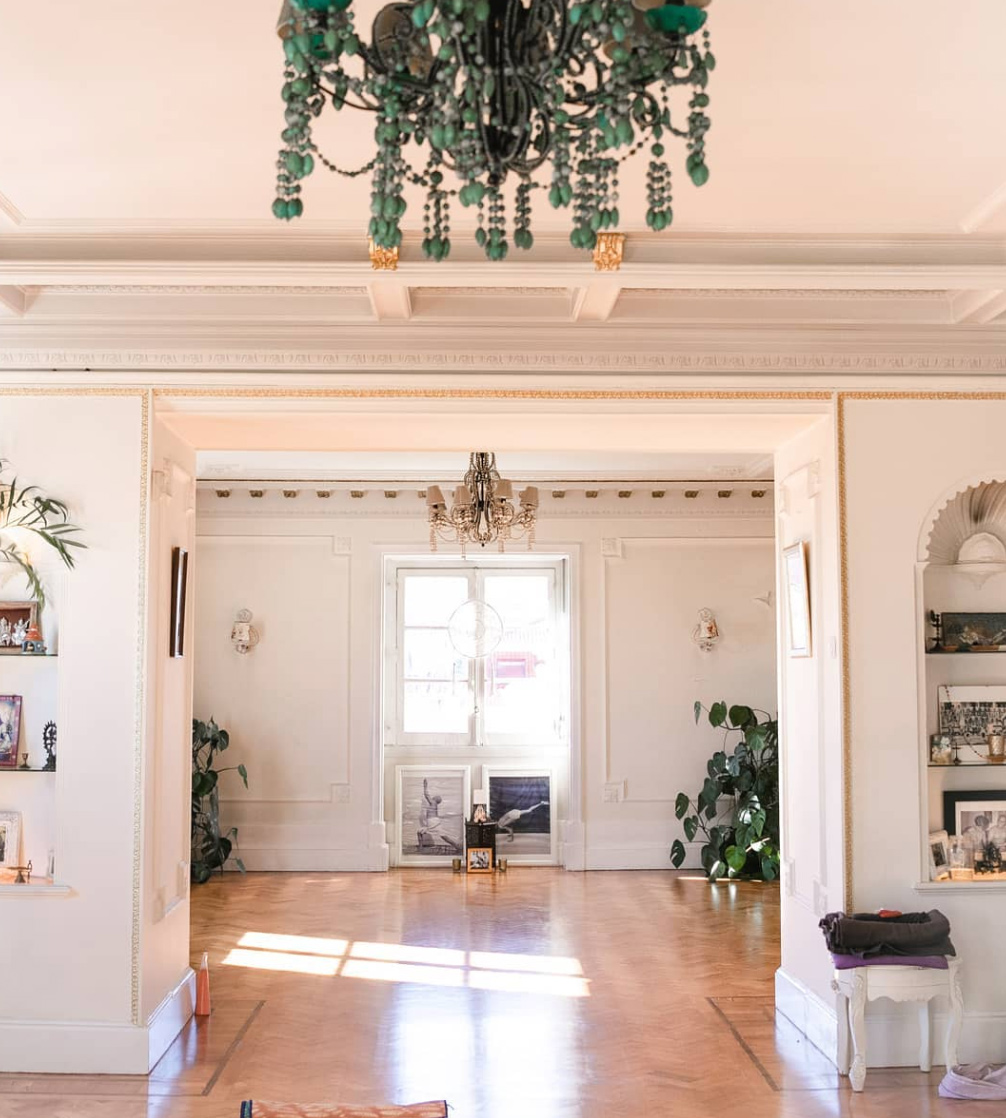 Holmes Place
This state-of-the-art fitness club includes a pool, sauna, hot tub, gym, fitness classes, and more. Sleek design and super clean facilities makes working out all the more bearable.
Where to shop
Embaixada
In the Príncipe Real neighbourhood, this concept store was built in a beautiful 19th-century neo-Moorish palace. Discover the best Portugese designers then check out the garden, restaurant and exhibition space.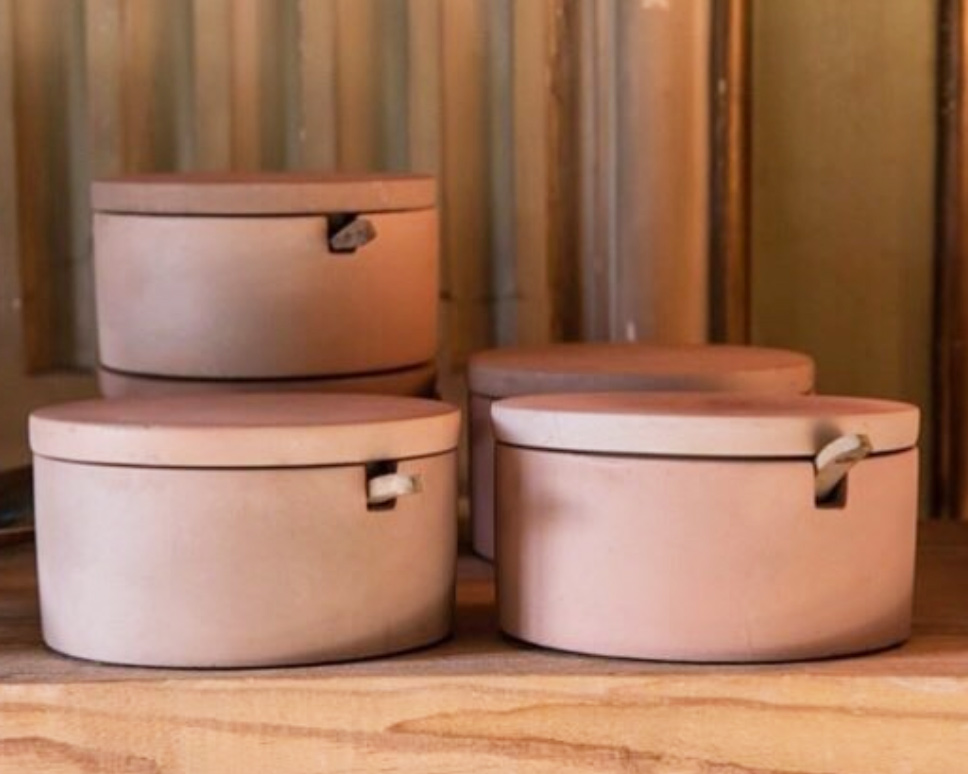 A Vida Portugesa
A cute shop full of Portuguese houseware, as well as soaps, ceramics, food, paper goods and jewellery. Support quality workmanship and grab a few gifts to take home.
Stivali
One of the classics of the Lisbon shopping scene on the luxury fashion street Avenida da Liberdade. Expect high-end brands like Fendi, Chloe and Dolce & Gabbana.
What to do
São Jorge Castle
For sea views and a refreshing breeze, head up to the castle for a wander around this historic part of Lisbon.
National Azulejo Museum
For ceramic fanatics (we know you're out there) this is a must-see. Dating from the 15th century to the present, you'll adore the rows of decorative tiles. Buy a few for your bathroom, go on.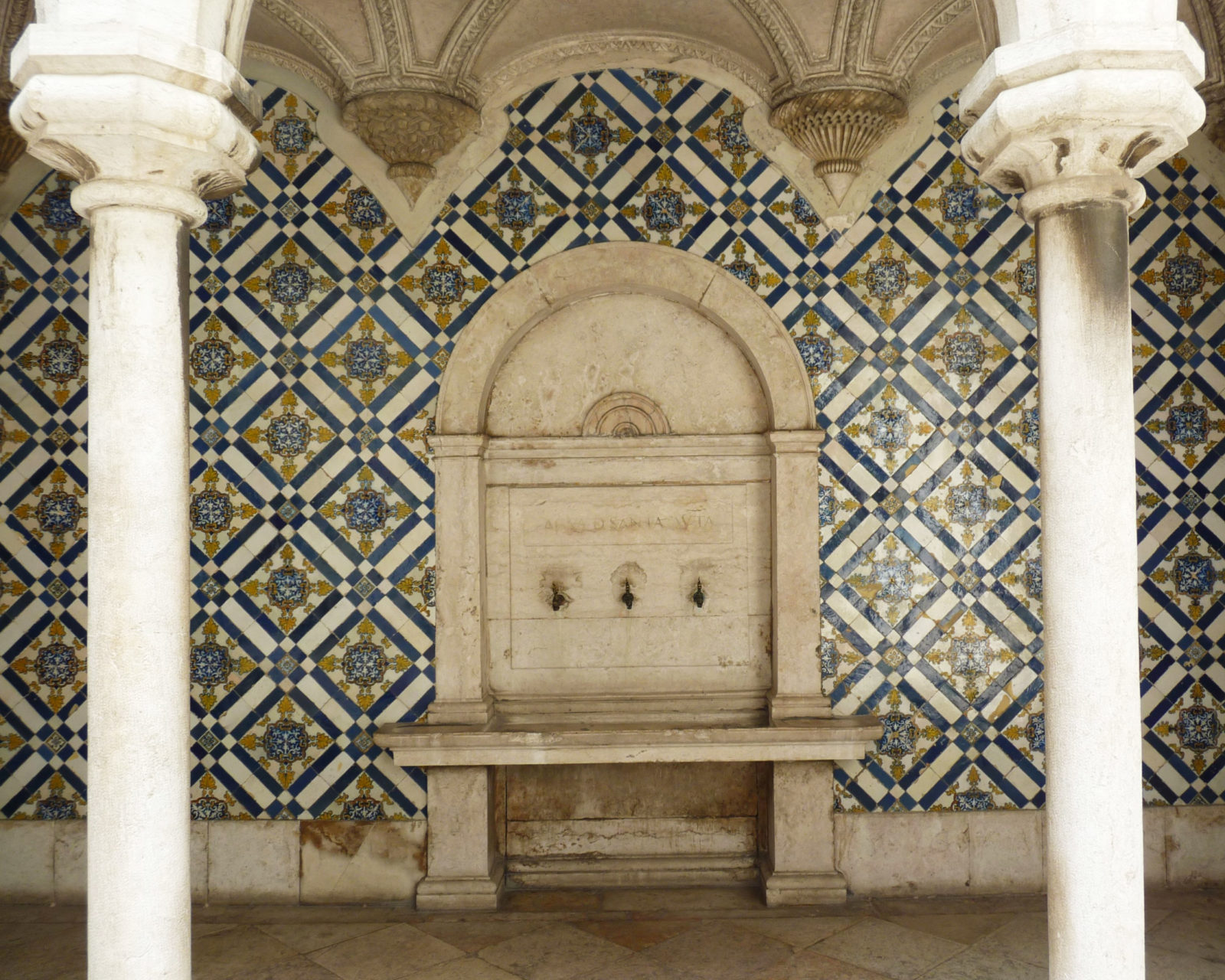 Best beaches
Praia Portinho da Arrabida
One of the most stunning beaches in Portugal. Compact but promises crystal clear waters.
Praia do Portinho da Arrábida
A short walk from the village, you'll find this beautiful beach. It tends to be quite windy though, so bring layers.