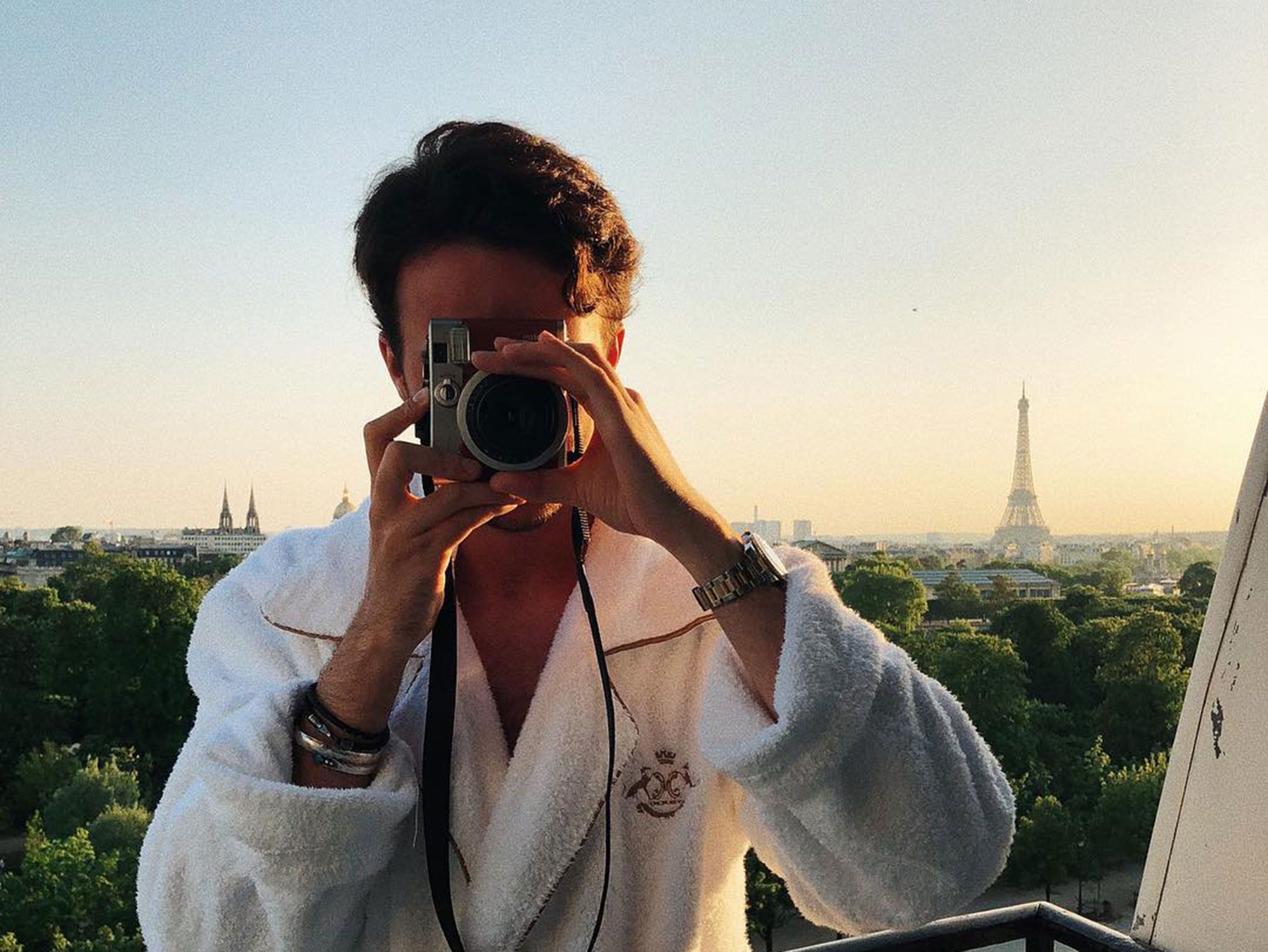 Louis A. W. Sheridan, Founder of Discover & Escape
Louis A. W. Sheridan is a London-based creative consultant and photographer, as well as the Creative Editor at Mr & Mrs Smith (he's the magic behind @smithhotels – one of our favorite instagram inspirations!). His work has taken him across the globe, where he has photographed mountains, models and movie stars; interviewed shepherds, singers and psychics, and hijacked the decks at every opportunity. In and amongst all this he launched Discover & Escape – a shapeshifting creative agency hellbent on viewing everything through a travel lens.
D&E has worked with amazing brands like Matches Fashion as well as profiled artists like Theophilus London and Giles Deacon. Alongside content creation and editorial (for stunning hotels like Aman Venice and El Fenn), Louis also works with hotels on recognising, reacting to, and shaping travel trends. He is always looking for an excuse to take photos, tell stories, and hang out with horses.
We caught up with Louis on where to spot leopards in India, where to stay in Patagonia, and his tips on self discovery through travel as both a career and a (semi-accidental) lifestyle. Read on for some wisdom…
Follow Louis on instagram @louisaws
What are 3 of your favorite hotels?
1. Sujan Jawai, Rajasthan, India – A tented camp in the wilds of Rajasthan where leopards roam freely.
2. Le Bristol, Paris, France – If/when I'm made King, I imagine this is how I'd live 24/7.
3. Awasi, Torres del Paine, Chile – Horses, solitude, horses, world-beating food, horses, mountains. Patagonia is hard to beat.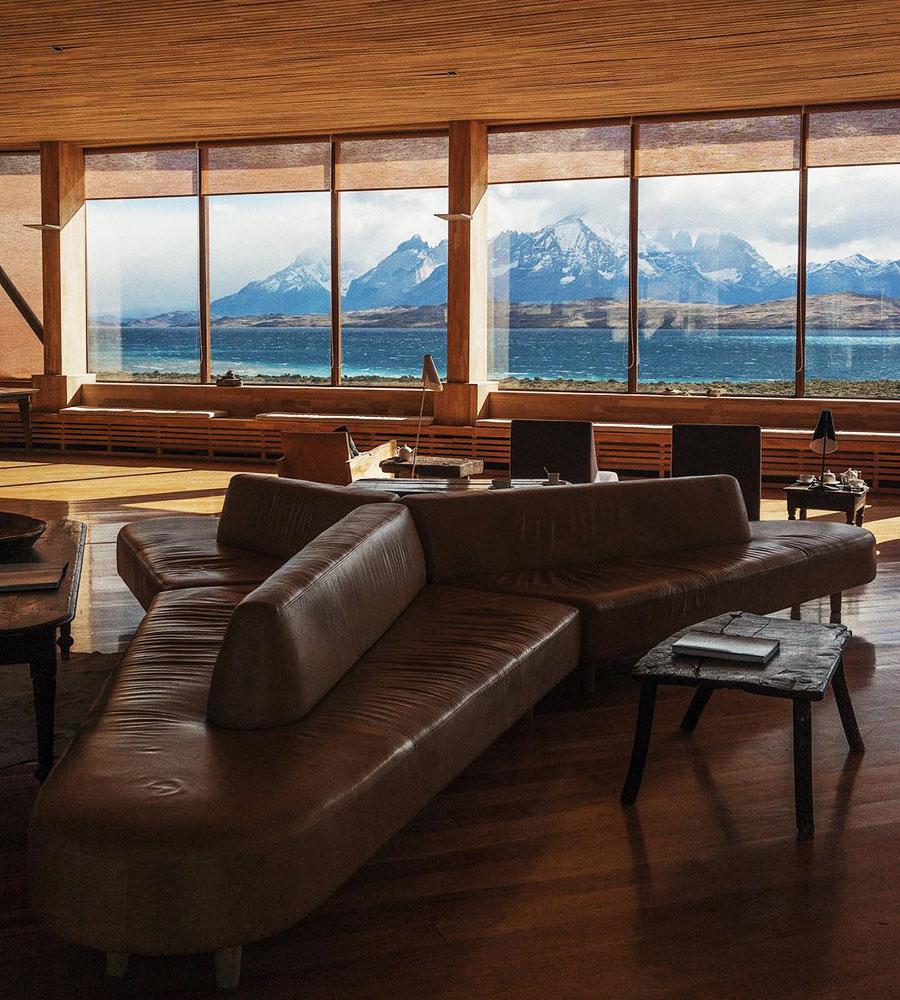 What hotel room design element can you not live without?
Enough sockets to charge a battalion of camera equipment, and windows that can actually be opened.
What are your favorite "offices" while traveling?
Anywhere with 4G – often far more reliable than wifi. I also love working out of hotel libraries/lounges – they're criminally underused by guests and are often as well designed as the rooms/restaurants/lobby etc.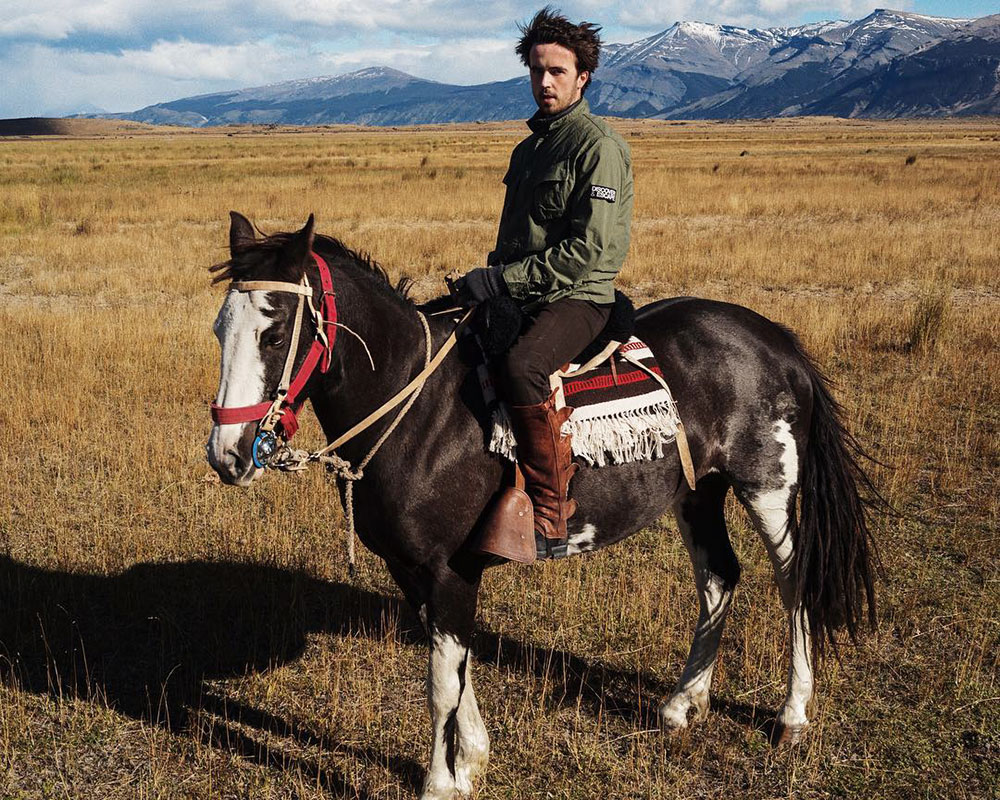 Where would you go for a digital detox or just generally to get off the grid?
Yorkshire is my reset button. Though Harbour Island has marginally better weather.
You travel a lot for work…was this something you were seeking in a career? If so, how did you go about designing your career life to include so much travel, and how do you make it as relaxing and fun as possible?
Travel was never the aim though my work has always been about storytelling and I've found that the best stories present themselves if you keep moving. I can roll out cliches all day on the subject, but I genuinely believe that spending time with new people and places is one of the best ways to understand yourself and your place in the world. As for making it fun/relaxing – I'm lucky enough to travel with my partner (a travel editor herself) which makes a huge difference. It's a constant to and fro of ensuring we're both present while also recording anything and everything.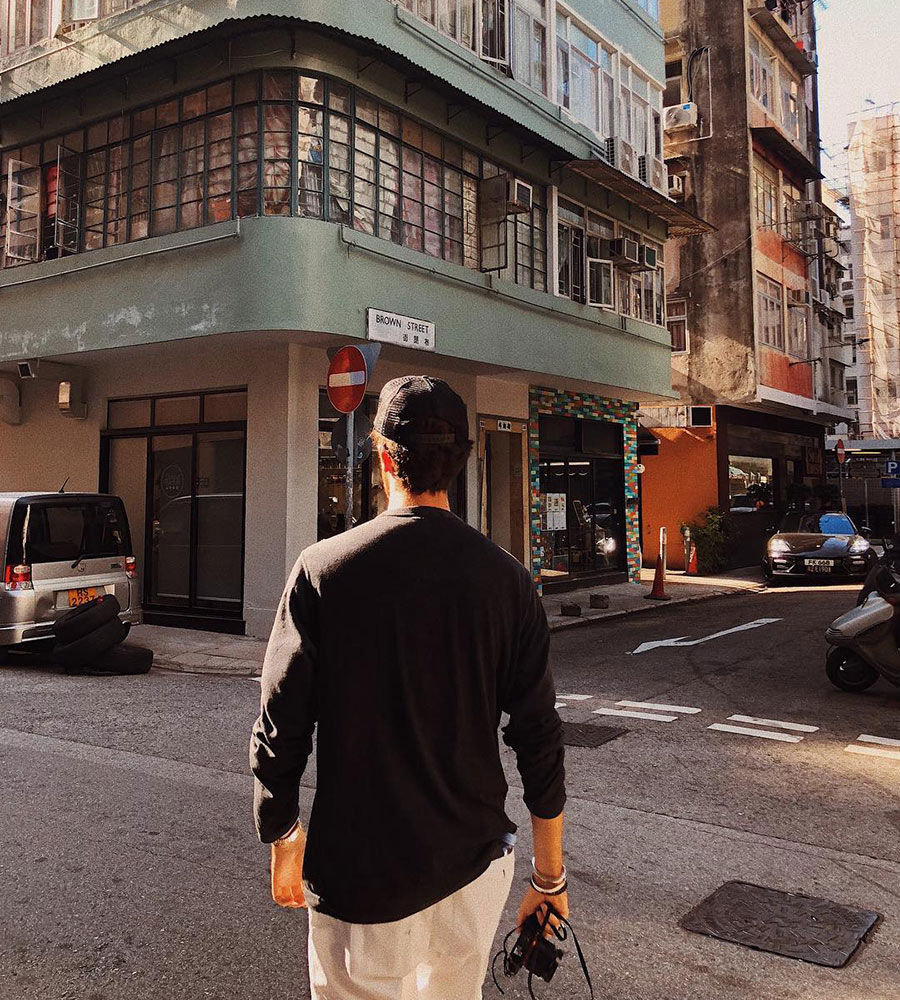 Do you have any favorite travel hacks (ways to score an upgrade, methods of getting your meal first on a flight, etc)?
If you're travelling long-haul as a couple and the flight's quiet, book the window and aisle seat and leave the middle free. Only a psychopath would choose the middle seat so you'll either get the extra space or at the very least, a close-up anthropological study.

Anxiety and burn out are big topics these days. How do you combat them, and how do you use travel to do so?
I have a first-world problem in that this can happen in reverse for me if we're on the road too much. Spending a good amount of time in one place can feel like a luxury and if things get really intense then the antidote is always screen-free downtime. That being said, living in London – anywhere with sun helps.
Do you have any tips or tricks for beating the dreaded jet lag?
Adapt to the mealtimes of wherever you are, even if you're struggling with a sleep pattern, eating at set times helps tell your body what time it is. And drink obscene amounts of water.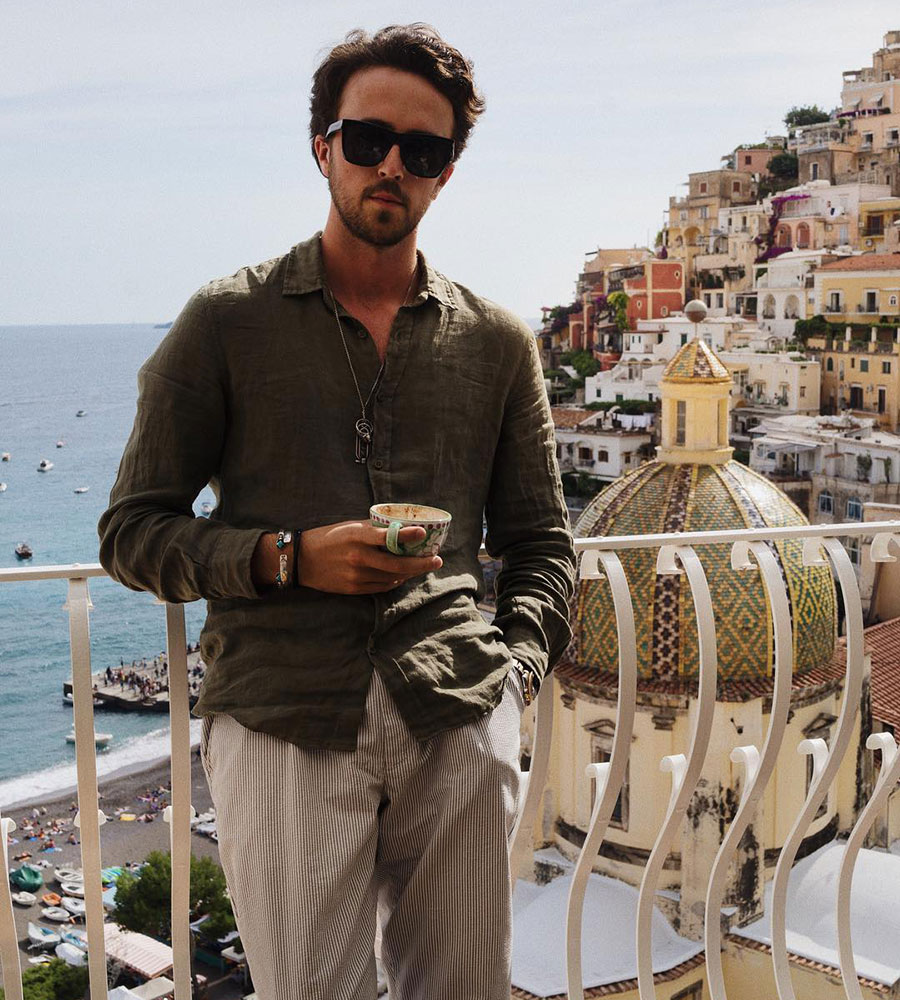 What is your favorite travel book – for at home, or abroad- and why?
A.A. Gill is Away – Gill's acerbic writing style speaks to me more than most. He travelled far and wide, writing about some notoriously dull and difficult places and yet always found a story, because, there always is one. Even where I don't agree with his opinions I find his absolute conviction compelling.
What's your go-to outfit for getting through security quickly, and still looking good?
I have a penchant for M65 field jackets, equally perfect for photographing on location and getting through airport security. Strategically fill each pocket (phone, passport, jewelery etc) then put the whole jacket in the scanner and you're through in seconds.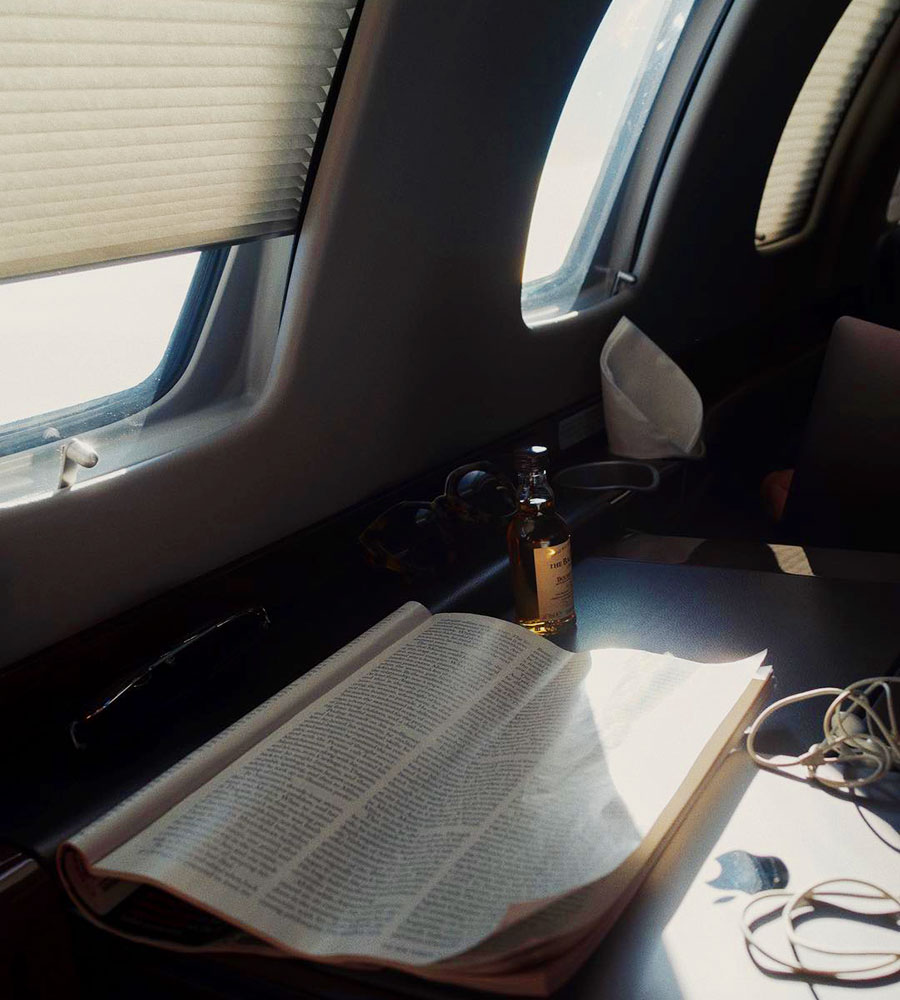 Beach, city, or mountain?
Is Cape Town all three? All three.
In flight wifi- good idea: yes or no?
No. The last sacred space.

Airplane food- Y/N?
Unequivocal no.

Summary
Article Name
Louis A. W. Sheridan, Founder of Discover & Escape
Description
Louis A. W. Sheridan is a London-based creative consultant and photographer, as well as the Creative Editor at Mr & Mrs Smith.