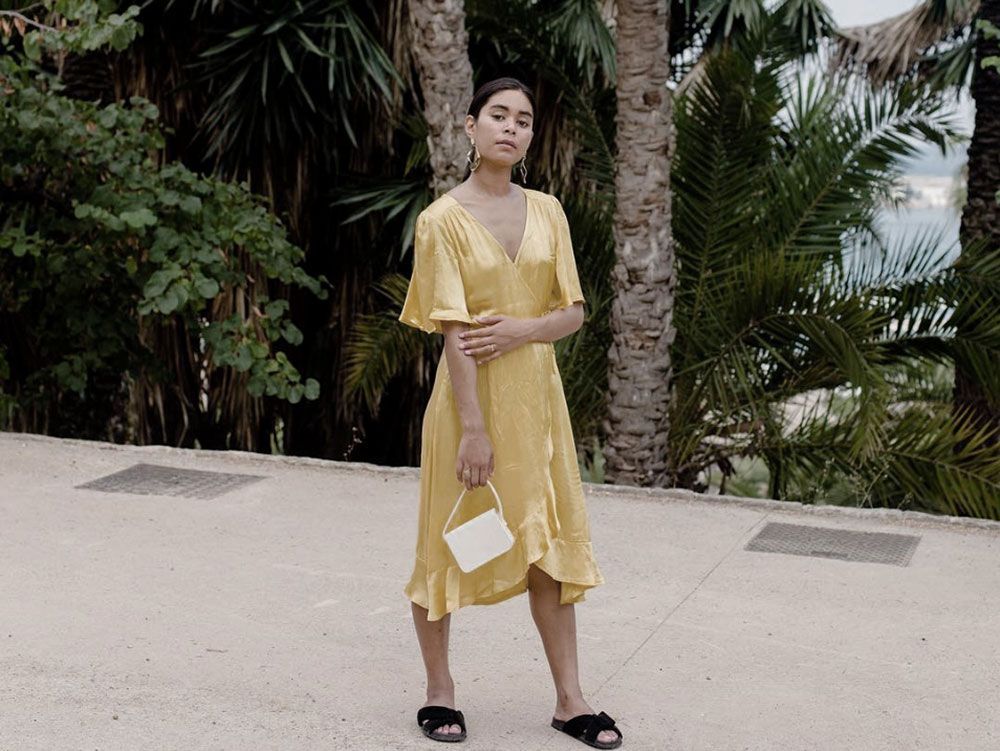 Maria Maleh, Art Director and Blogger
Maria is one those talented creatives that do lots of things (otherwise known as a "multi-hyphenate"), but most of the time she is a professional photographer, blogger, and Art Director. Also known as @MariaPizzeria, she has lived in London since 2011, but was born and raised in Sweden. She loves cooking (she even has a separate Instagram account for food & recipe 'grams), as well as showcasing her predilections for skincare & beauty. She also loves chilling with cats.
Maria is the Co-Founder of Palmetto Studios, an art direction and graphic design studio that she runs together with her favorite person, Justin Moore.
One of her largest sources of inspiration is traveling – read on to learn more specifics re: her travel tips and tricks…
Follow Maria Maleh on Instagram @MariaPizzeria
Being an avid social media user, how much are you on your phone while traveling?
Unfortunately a lot. I use it to navigate, take photos, and keep up with my emails and social channels.

What does your activity on Instagram look like while traveling?
I usually take a lot of pictures, but I don't feel that I have to post them… I love when I can take time off from social media while traveling. You can always post later!
Do you plan your outfits before traveling?
I don't plan whole outfits in detail, but I always plan what shoes to bring. That's the most important for me. After that, my skincare products get the most attention. It's very important to me that I bring all the products I need with me…unfortunately this can make carry-on tricky at times!
What beauty items can you not travel without?
I can't travel without my The Ordinary – Squalene oil, Glossier – Invisible shield, Glossier – Stretch concealer and Laneige – Lip sleeping mask, they're lifesavers.

What hotel room design element can you not live without?
It has to have an iron!

What 3 songs are on your OOO playlist?
What do you always bring with you in your carry-on?
My cameras, beauty products, and a power bank.

If you could swap suitcases with anyone in the world at baggage claim, who would you swap with?
It would be with Reese Blutstein, the influencer and stylist from @double3xposure

Best Travel advise you've ever received, and from whom?
Be prepared. Make lists, do your research and look things up, and pack in advance. There is nothing worse than leaving for a trip and feeling stressed. Not sure who this came from, but as a Virgo it makes sense that it's my advice to myself.

If you could quit your job and follow the "Mamma Mia" dream (ie open a small hotel in a foreign land or on a remote island), where would you do it?
THAILAND! <3

What do you ultimately get out of traveling?
Relaxation, good food, and gathering as much inspiration as I can to bring with me home. A good tan is always a plus!

Beach or City or Mountain?
BEACH
Lost luggage, or lost phone?
Lost luggage
Airplane food?
NOOOOOO
Fantasy minibar/fridge item?
Ice cream!