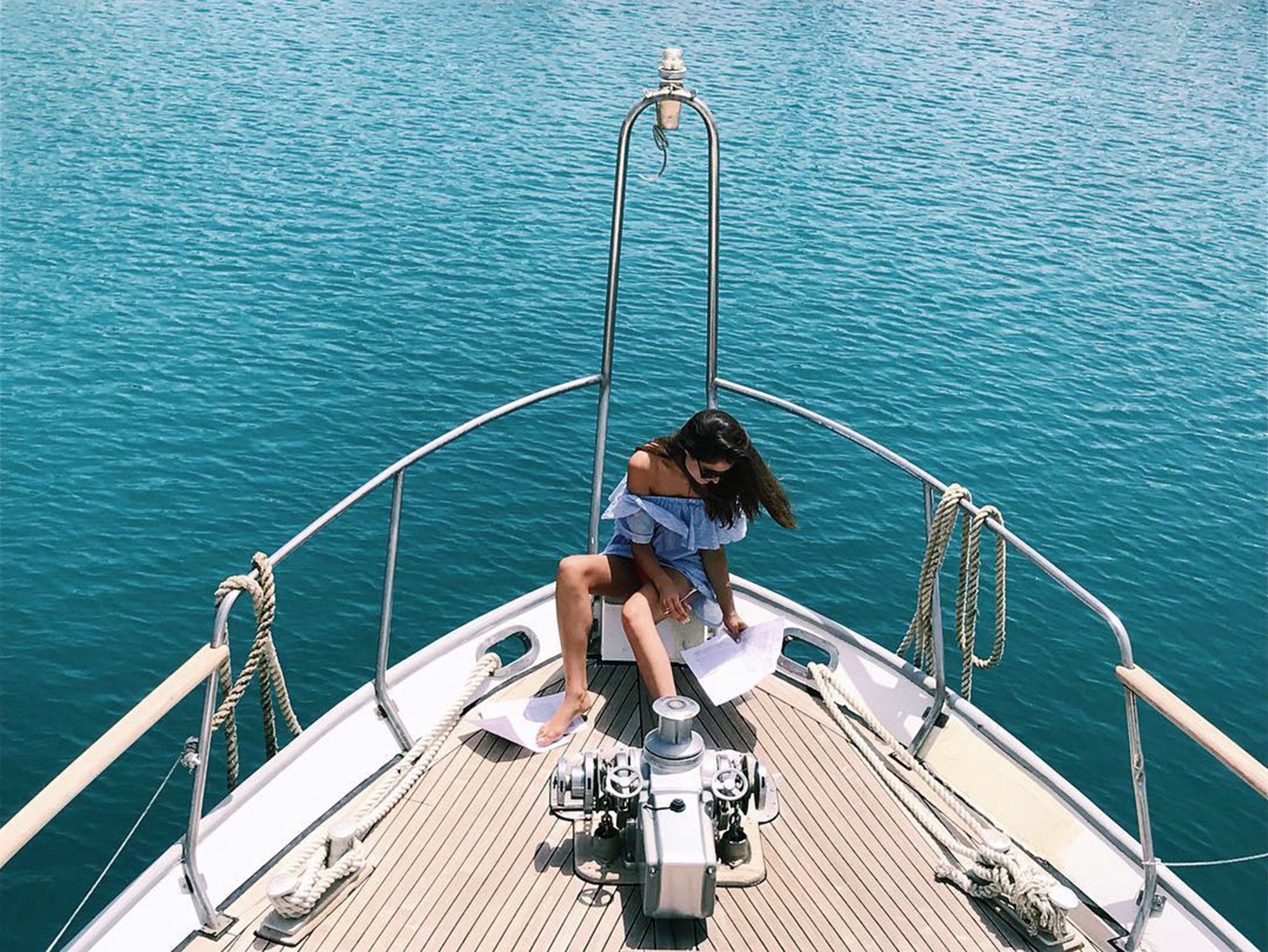 Marine Tanguy, CEO & Founder MTArt Agency
When she isn't jetting off to Frieze Art Fair or speaking at international conferences, Marine Tanguy is hard at work on her company MTArt Agency Having lived in three countries (USA, England, and France), it is only fitting that Marine is a woman about town (if "town" was actually our entire globe). Her love of art has her constantly on the move; this past October she went to four countries in one week. After opening a gallery at 23, she has developed her own agency and focuses on doing what she loves most: showcasing and managing artists. Having recently been awarded Forbes 2018 30 under 30 Europe: Art & Culture, she is on the top of her game and only at the beginning of her career. Feel free to also obsess over her two TEDx Talks (you can find them here and here) on how to transform cities with art, and how social media visually affects the mind.
Follow Marine Tanguy on Instagram @marinetanguyart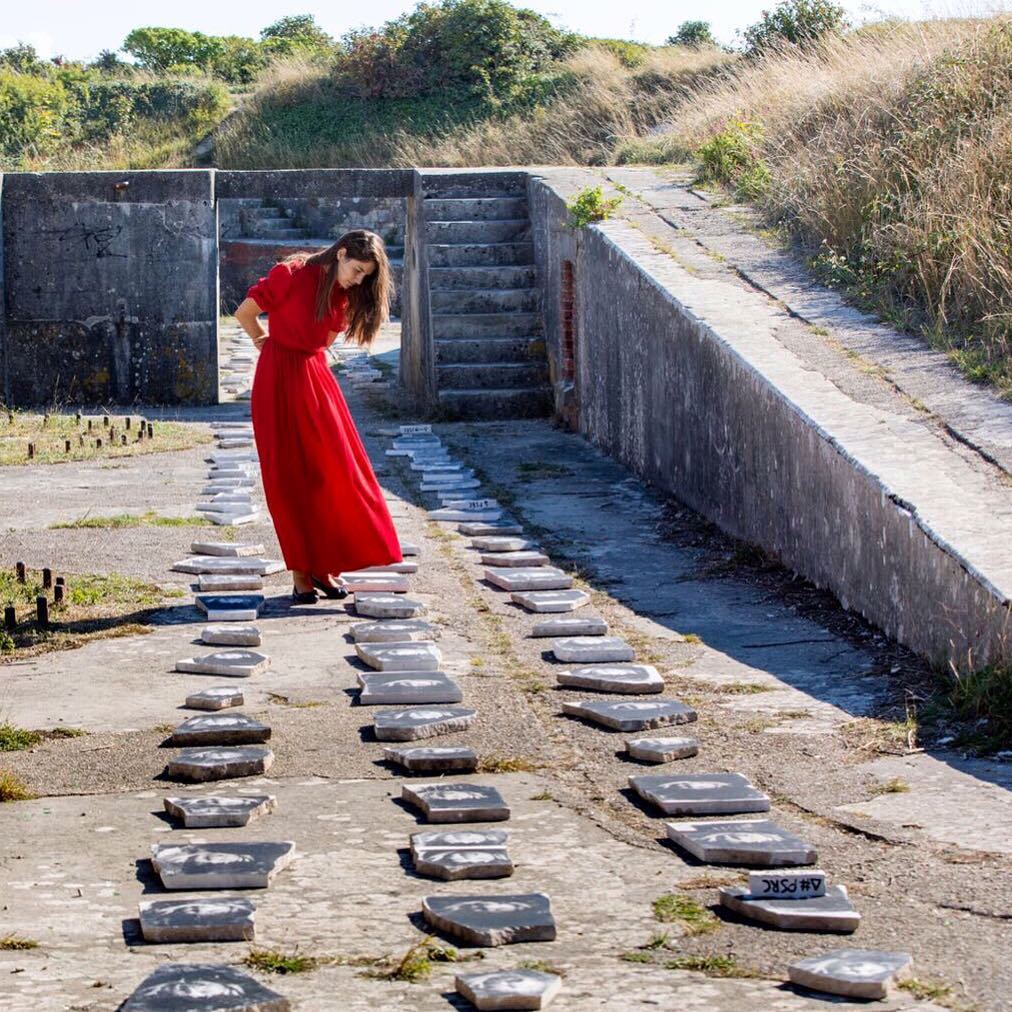 Name 3 favorite hotels, anywhere, off the top of your head.
The Bloomsbury Hotel in London because this is where Virginia Woolf, Duncan Grant, and others of the Bloomsbury Group used to create new works and come up with inspiring ideas.
The Standard Hotel in New York as you can make love with a full view of the Hudson.
Cafe de Flore in Paris- not a hotel, but a great place to have a coffee while discussing philosophical matters.
What is the most unique hotel amenity you've ever encountered?
I was offered a face mask with Tweety on it at the Mama Shelter Hotel in Bordeaux- I love Tweety, so I loved it.
What hotel room design element can you not live without?
I love when I'm offered a good book on the bedside table.

What are your favourite "douchey offices" while traveling?
I change them all the time, so this is hard to answer. I love discovering new things, so I am not into routines while travelling, and am always switching it up.
Where would you go to digital detox or just generally to get off the grid?
Back home, on Ile de Re.
You travel a lot for work…was this something you were seeking in a career? If so, how did you go about designing your career life to include so much travel, and how do you make it as relaxing and fun as possible?
I love it! I love meeting new people, learning about new cultures, and discovering. I couldn't have dreamt this would be my reality when I was younger, and it's more than I could have hope for. I am incredibly grateful.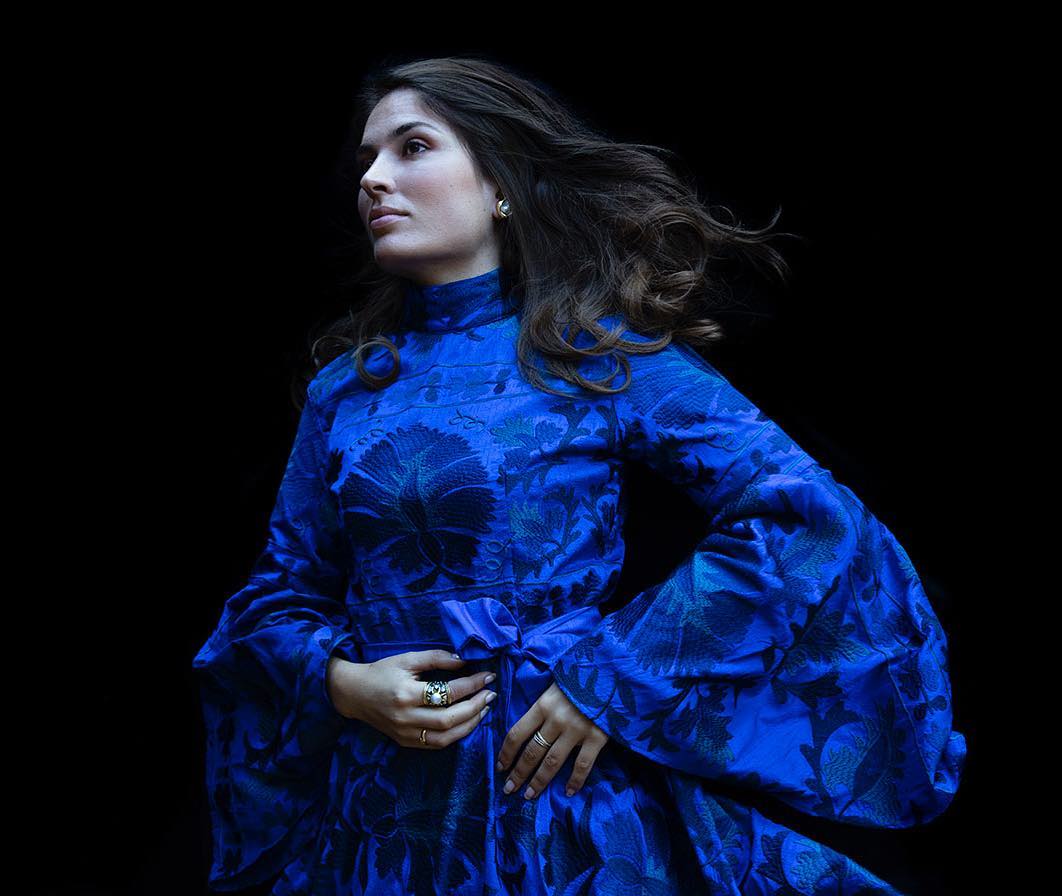 What 3 songs are on your OOO playlist?
Incredibly cliché – Flashdance – what a feeling (since I was 7 years old), Yann Tiersen (the Amelie soundtrack), and Fleetwood Mac
What is your most used travel emoji?
The 'boom' one! Because I love landing in a new place, and go straight to seeing how my artists have transformed a space.
Do you have any favorite travel hacks?
Lovely service and people. Be nice – it's simple to say, but will take you a long way to receiving better service, as well.
What do you always bring with you in your carry-on?
A book and my headphones.
If you could swap suitcases with anyone in the world at baggage claim, who would you swap with?
An artist

Have you or would you travel alone? If Y/N, why?
I love traveling alone as I find that I have more time to process and reflect on what I see. Equally, I find that traveling with the people you love is where you develop the most special bonds. I love traveling with my artists and next month I am off to Ethiopia with my boyfriend.
If you're going to a new place, and your friends have not been there, what do you consult for advice?
I am terrible at this – I tend not to ask, and wish to discover and wander myself. (EDITOR's note: we actually like this advice- sometimes what you happen upon by accident is exactly what you're meant to find!).

What's your favourite room service experience ever?

Flowers in the room – not food, but they make everything better.
Best Travel advise you've ever received, and from whom?
My granny bought me a notebook when I was super little and she used to say: open your ears and eyes and take notes.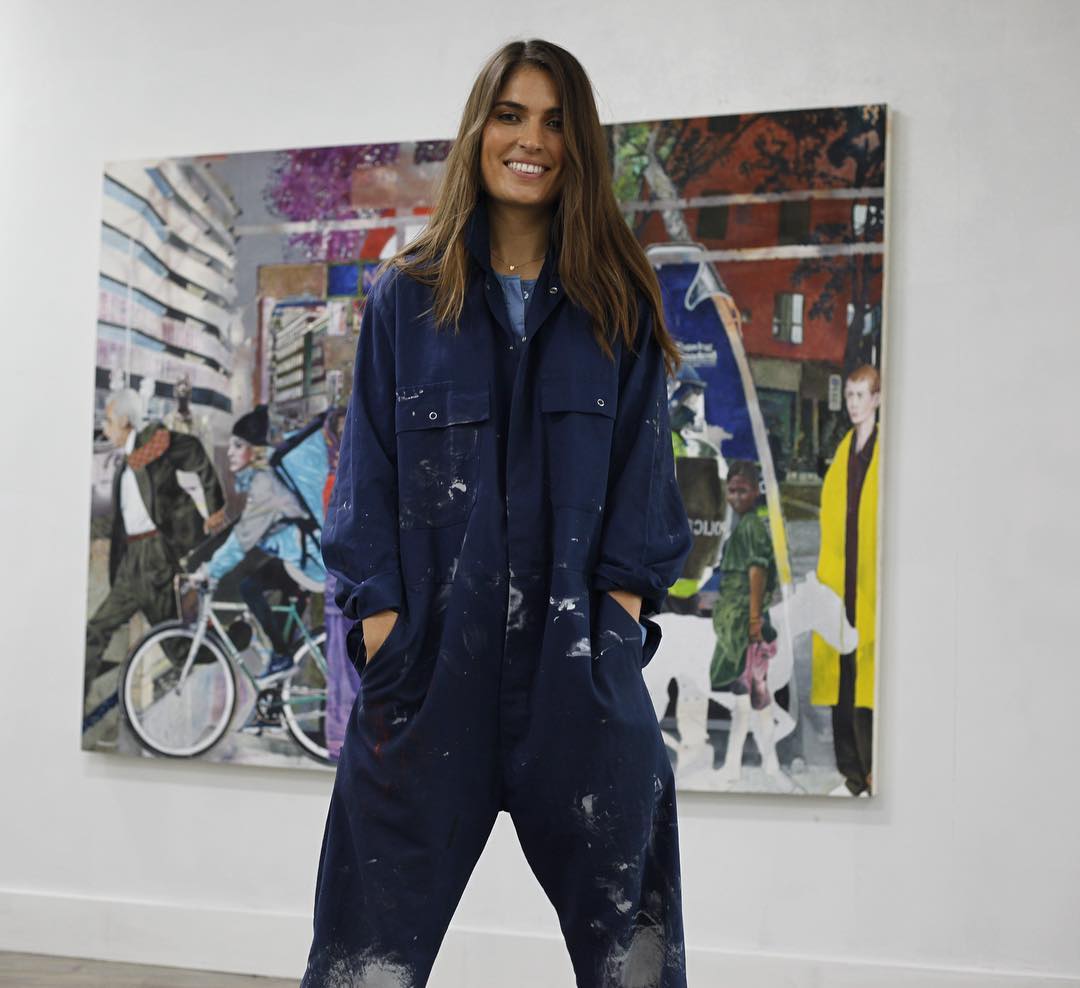 Who is your dream "co-pilot" (travel partner- dead or alive), and why?
I can't respond to this – all my loved ones are. Otherwise, Simone de Beauvoir is an icon and someone I would have loved to have met.

Anxiety and burn out are big topics these days. How do you combat them, and how do you use travel to do so?
I am lucky to do a job that I love, and this specific job inspires me daily. I feel that my passion and my loved ones are the best medicine against anxiety and burn out.
Do you have any tips or tricks for beating the dreaded jet lag?
Ignore it!
Travel can be about the little luxuries…like a super amazing cup of coffee. Where was the best one you've had?

I love tasting haribos from each country. They are different everywhere you go, and walking around the world with a bag of haribos is my special treat.

What is your favourite travel book – for at home, or abroad- and why?

It changes – I tend to go for very lengthy books when I travel. Currently it's: War and Peace by Tolstoy.
What's your go-to outfit for getting through security quickly, and still looking good?
Ballerina flats and a little French dress. I also never check a bag. I always have my carry on.

Rank the following, from most to least important to you, re: what you seek in a hotel experience: unique, comfortable, architecturally intriguing, close to things, dope minibar, has a pool, doesn't break the bank, locals hang out there.
Architecturally intriguing
Pool
Little Pedestrian lanes nearby
If you could quit your job and follow the "Mamma Mia" dream (ie open a small hotel in a foreign land or on a remote island), where would you do it?
I don't want to quit my job!!!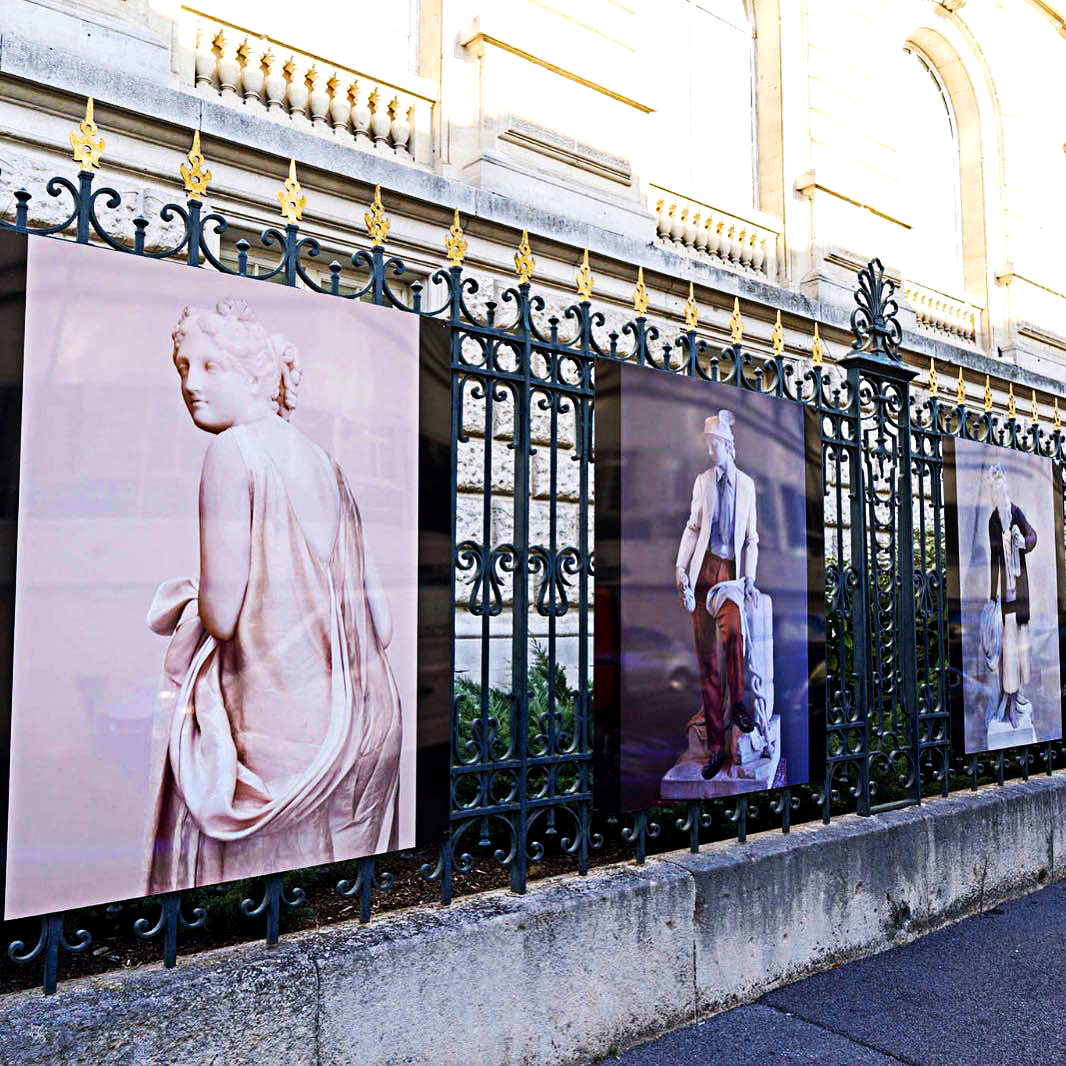 Beach or City or Mountain?

Beach

Alone or with someone else?

Both
In flight wifi- good idea: yes or no?

Yes! Sorry
Lost luggage, or lost phone?

Lost luggage
Airplane food- Y/N?

Hmmm still not convinced
Fantasy mini bar/fridge item?

M&Ms
Early check-in/ late check-out?

Early check in
In flight cocktail – Y/N? What kind?

Gin & Tonic
Favourite travel app?

Cool Cousin
Window or Aisle?

Window to see the view

Summary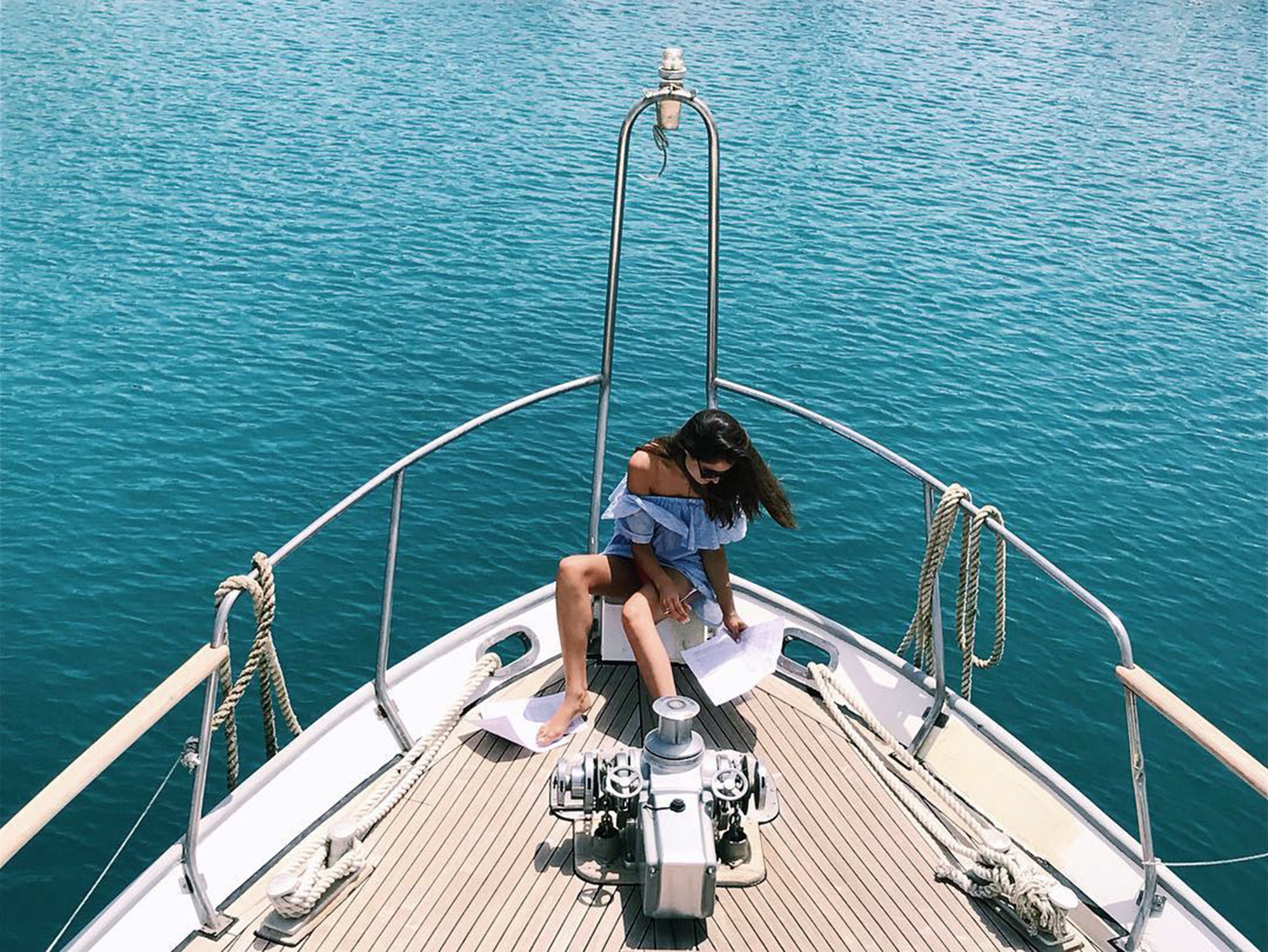 Article Name
Marine Tanguy, CEO & Founder MTArt Agency
Description
When she isn't jetting off to Frieze Art Fair, speaking at international conferences, or giving TEDx Talks, Marine Tanguy is hard at work on her company MTArt Agency. Check out her travel tips!