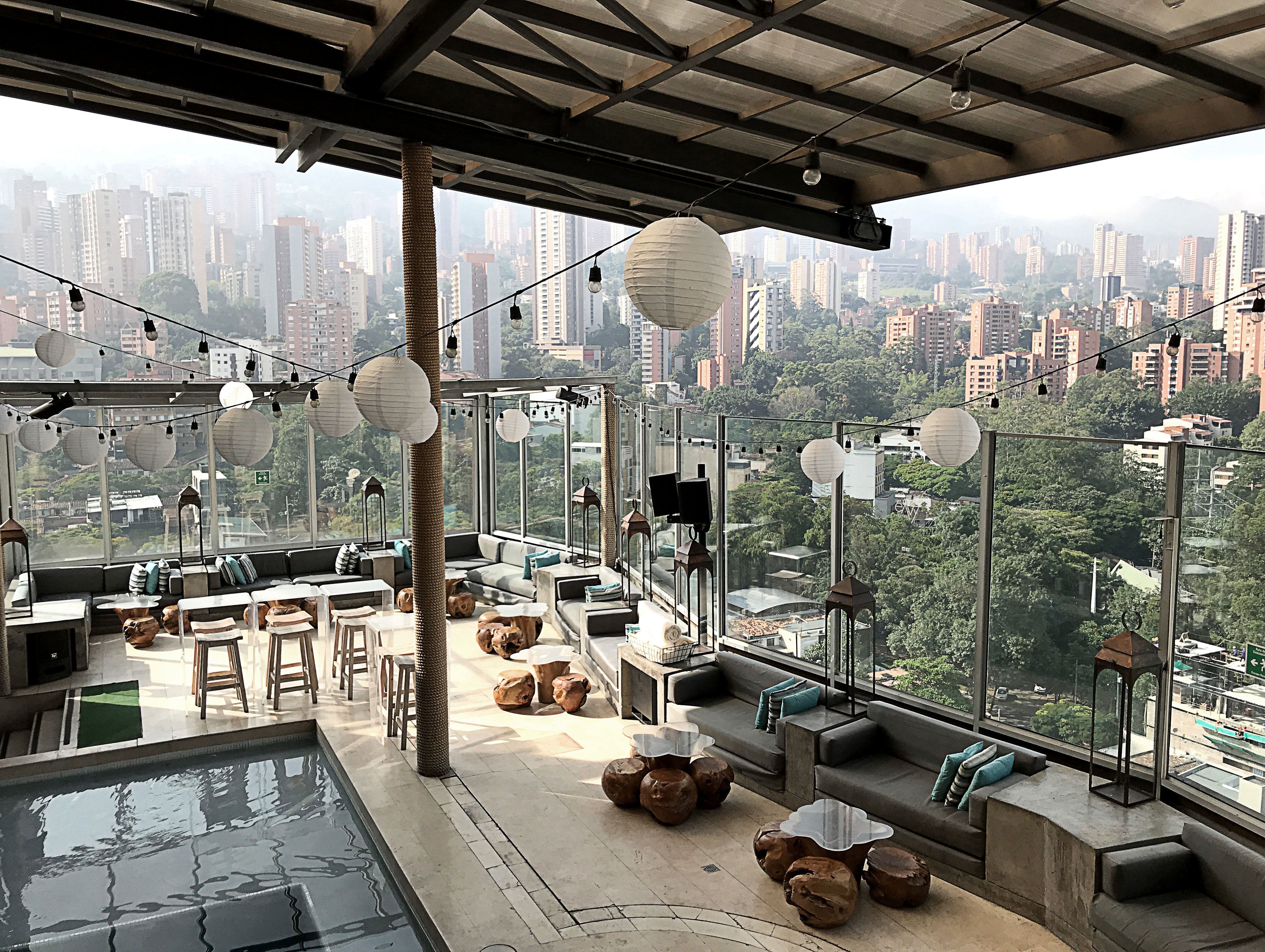 Medellín
Colombia has it all, and Medellín is considered it's emerald in the rough. Tucked away in the Aburrá Valley, a central part of the Andes Mountains, it has been dubbed 'The City of Eternal Spring' by locals for its mild weather. You can walk around and see cool stuff without profusely sweating, year round. After years of being the center of Pablo Escobar's drug operation, today Medellín is a friendly and safe place (seriously) to explore amazing architecture, botanical gardens, fantastic food, contemporary art galleries, and, of course, a rowdy South American party scene.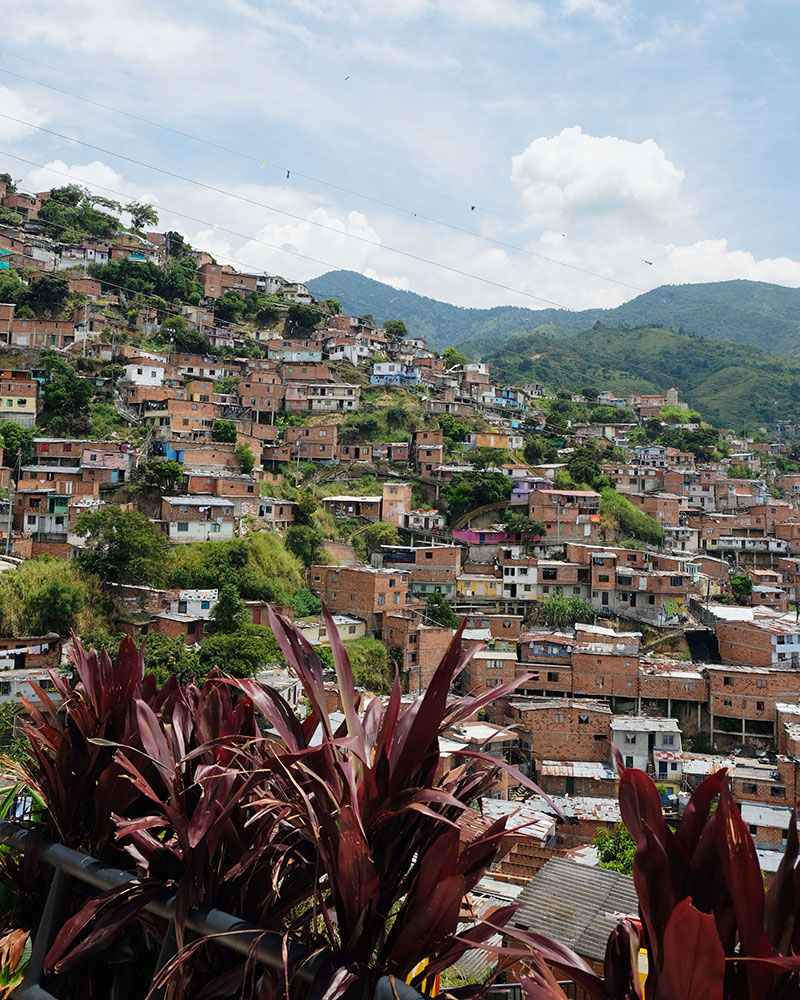 Where to stay?
Hotel Charlee, in the heart of El Poblado

El Poblado is where you want to be: walkable to many things, a $5 UBER to others, and full of bustling eateries, shops, and places to go out, as well as lush parks to chill in. The hotel itself is design-forward and well appointed — each room has a private little atrium with sofas and a well-stocked 'Mega Bar' (beware the full-sized tequila). Breakfast is included, and served on an incredible rooftop with sprawling views of the city and mountains. The building is one of the highest in the area, which is great for rooftop cocktails, pool dips, and even work time – wifi is free!

Where to eat & drink?
Medellín's avocados are reason alone to get excited for some quality noshing – they're absolutely massive (the size of your face). There's something for everyone here – from carnivores to vegetarians (the latter usually have slim pickings on this side of the world). From low to high-cost, here are our 3 top picks:

Restaurante Mondongos El Poblado
A traditional local cafeteria. The food and beer is really cheap ($3) but substantial and tasty. The local tripe soup is well-known as one of the best delicacies. For the more faint of heart, the arepas and various meat and fish platters are easier to take down on a hangover.

Go here for contemporary or fusion dishes. Chef Laura trained for 8 years abroad in Europe, Australia, and Asia — and it shows. They specialize in slow (meaning 14 hour) cooking times, so items like the short ribs are prime. The falafel platter and salads are good alternatives for the more health-conscious.

This is the gold standard for the fancy foodie – book ahead, and go early. This is where you go for a 2-3 hour tasting menu that will change your life (and deplete your savings account). Chef Juanma is only 34 but is killing it. El Cielo now has outposts in Bogota and Miami, as well.
This restaurant and bar is tucked away above a storefront in El Poblado. If you don't know where you're going, you are sure to miss it. The open air space is decorated with mismatched lamps and charming farm tables. Make sure to order at least two cocktails and don't shy away from the albondigas.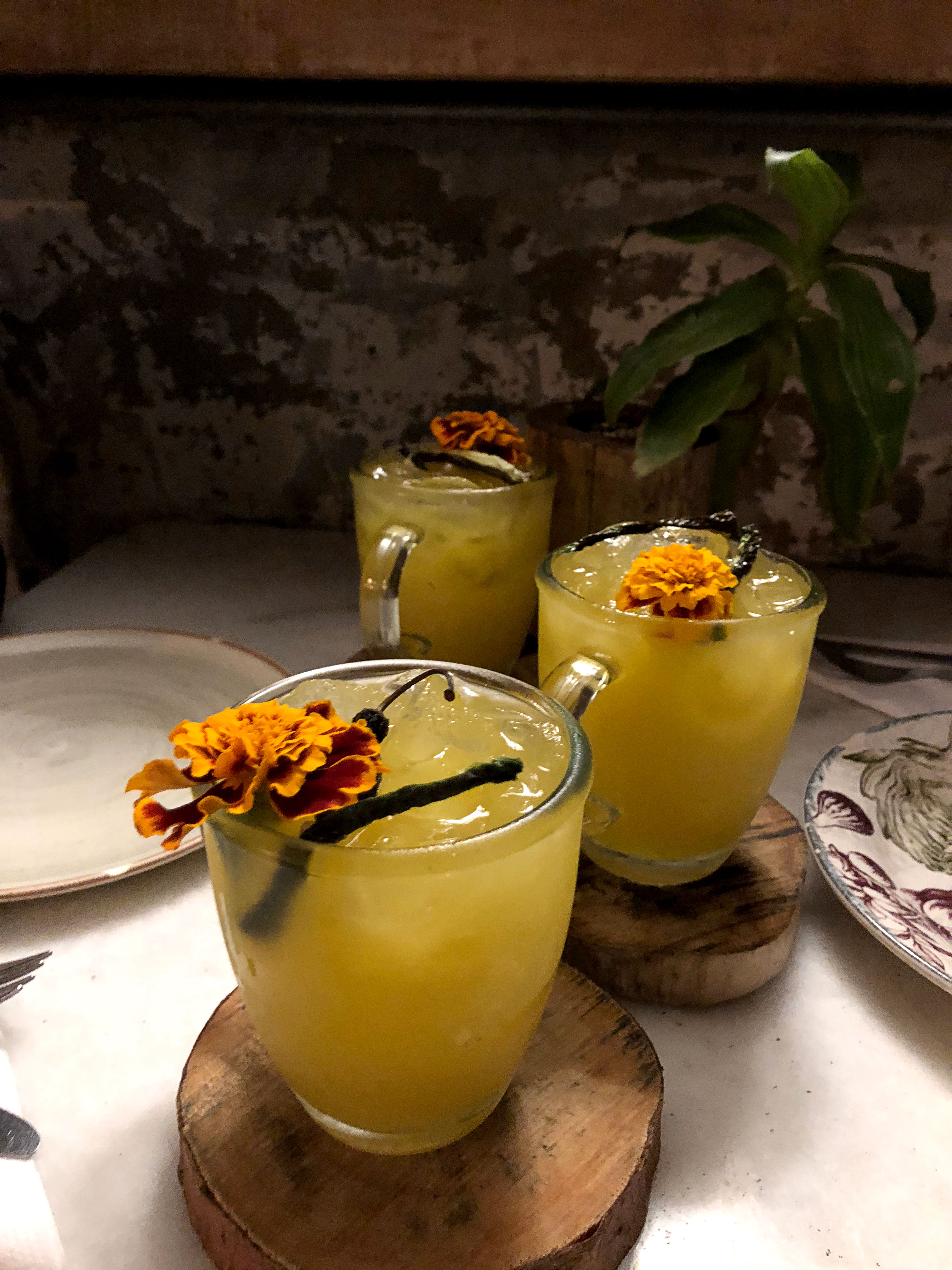 Where to get a coffee?
One of the best coffee places in the world. Selling beans directly from their own farm, which is mere miles away, coffee has never tasted so damn fresh. They also have a beautiful, large space where the local hipster freelancers seem to flock (and a yummy red velvet cake). You can buy beans to take home (which is also a great 'lazy gift' idea).

Where to see some hits of culture?
For us, the building itself was actually the most interesting part of the experience. It's an incredible copper lattice-worked beast with many nooks and crannies, living walls, and sculptures throughout. Definitely check out the gift shop.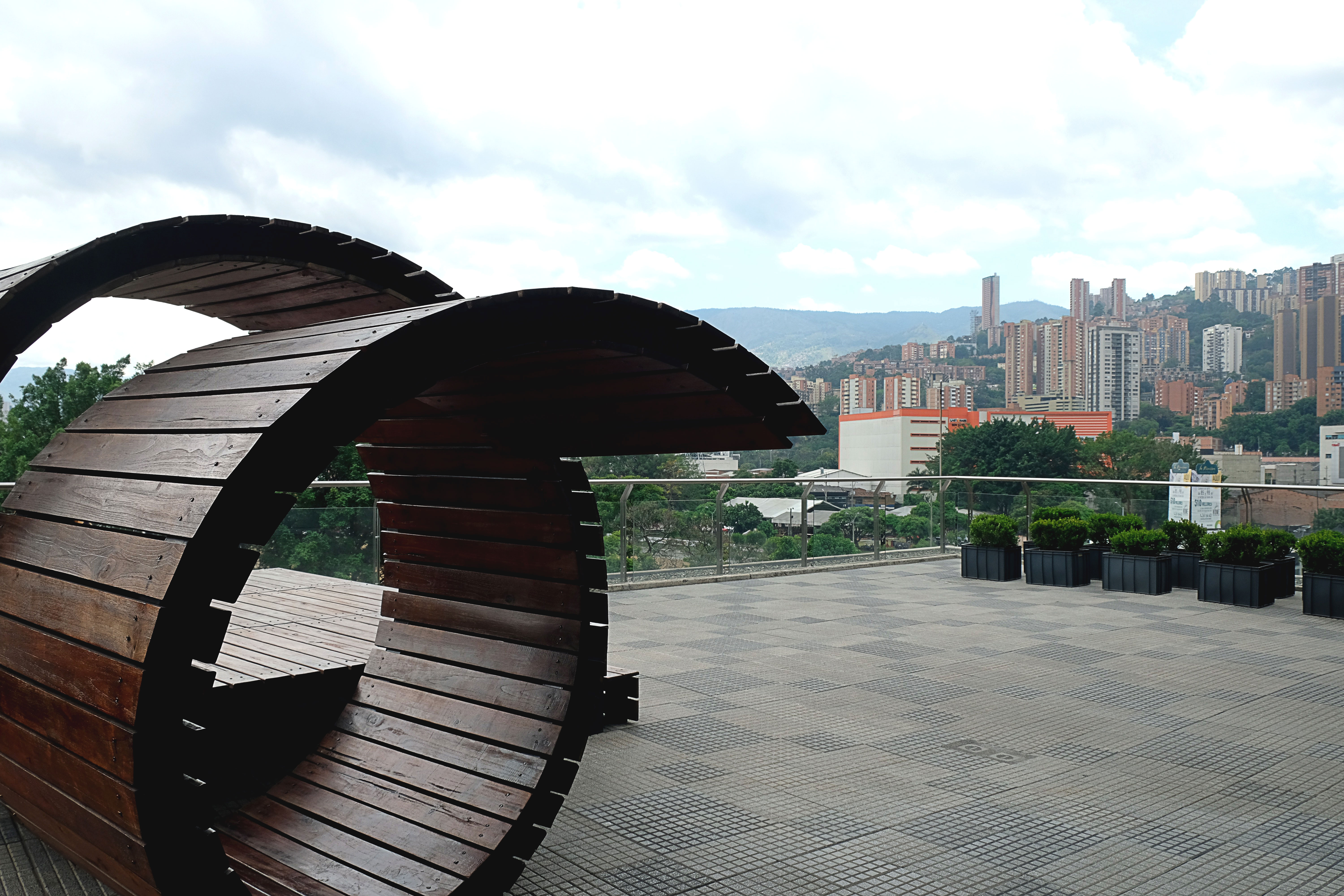 Other guides will definitely tell you to go to Pablo Escobar's final resting place, Cemetario Jardins Montesacro, Itagüí. But for a more "off the beaten path" place with incredible architecture and views of all of Medellin, go to Crematorio Campos de Paz at dusk. It reminded us of Richard Serra's large copper sculptures at Dia Beacon, in the best way.

Come here to see artist Fernando Botero's finest bulbous sculptures, 23 of them. Huge and fleshy, you might recognise them from 49th St. in NYC, by the Rockefeller Center.

Where to work out?
The gym at Hotel Charlee
Like a mini EQUINOX in the heart of the city, you'll work out next to locals and foreigners alike. Two stories high, it has all the equipment you might need (even a cycle room) and you can cool down with a drink at the rooftop pool after.

Where to hang out?
Joaquín Antonio Uribe Botanical Garden
If you come to Medellin for just 24 hours, this place is a must. Colombia is a hugely diverse country and second only to Brazil when it comes to plant life. The amazing restaurant on a pond is surrounded by bamboo forests and a small vintage train car that serves drinks. It's straight out of a Wes Anderson film.
Summary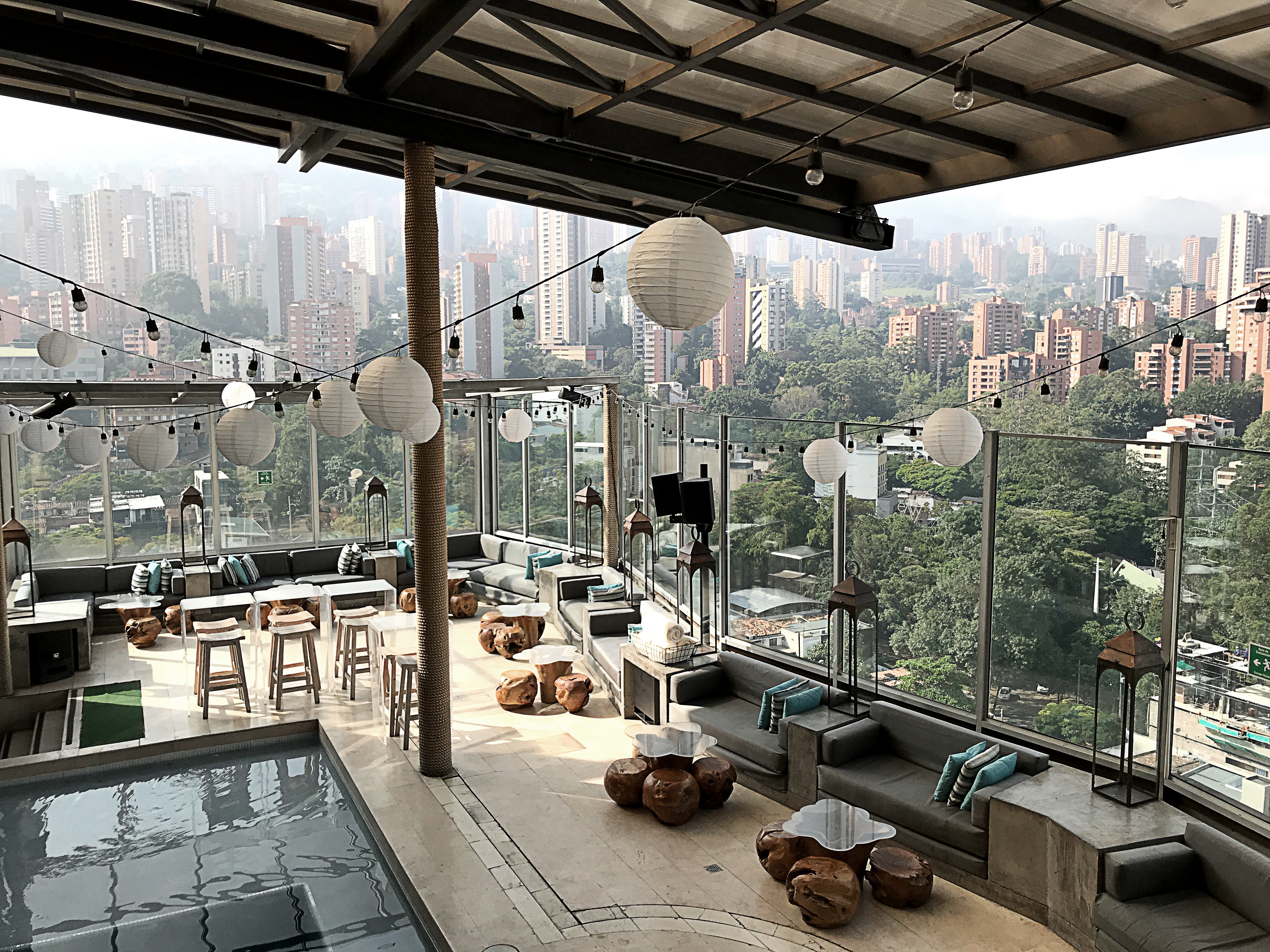 Article Name
Description
This Insider's guide to Medellín will help you discover highly-recommended restaurants, bars, cafes, hotels, attractions, and shopping in this incredible city!