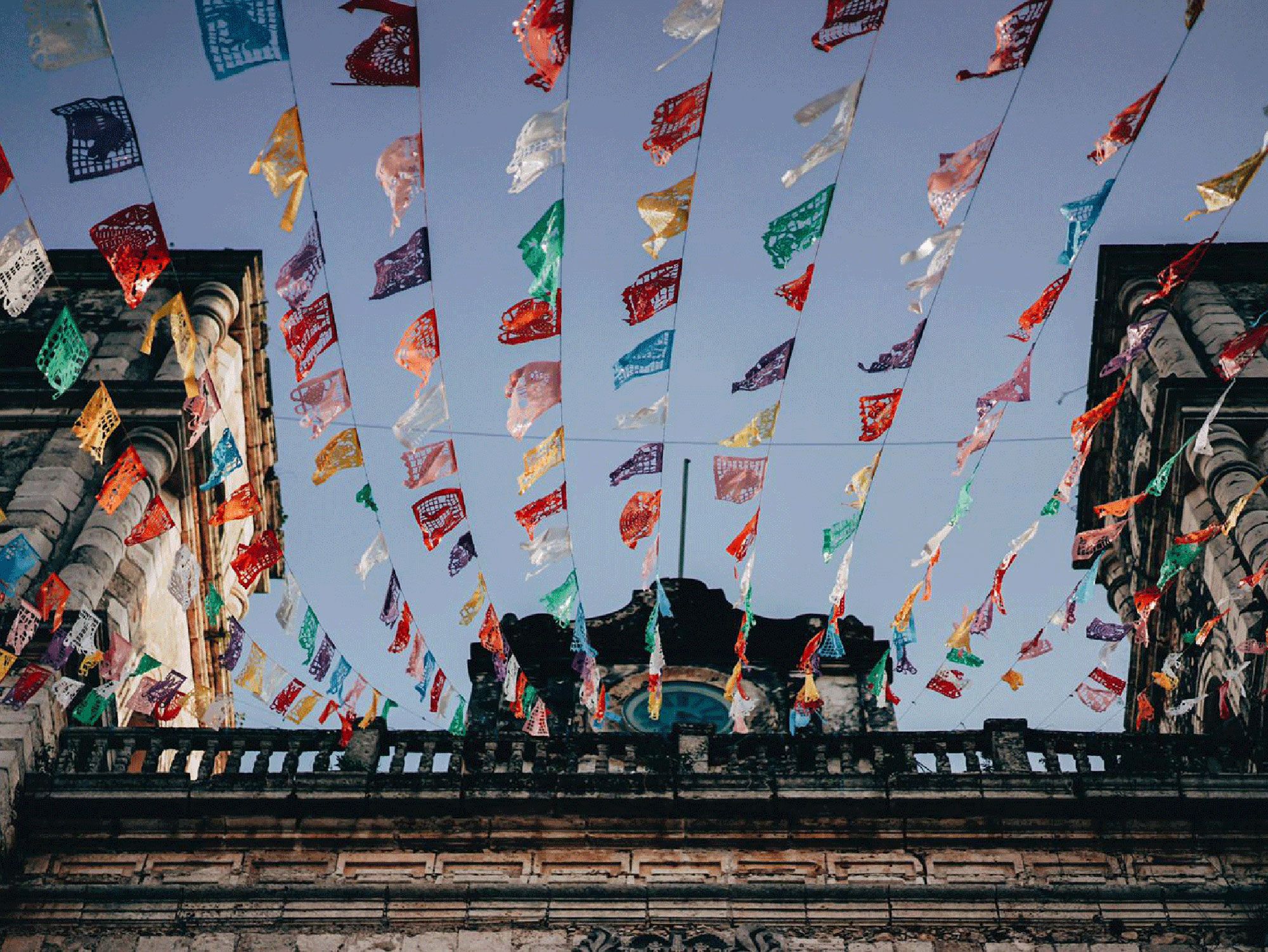 Mexico City
For the last few years, Mexico's capital has been listed as one of the top destinations for travelers. Even though safety was a concern in the past, it seems as though the increased assurance, expat community, and tourism infrastructure have given most peace of mind and the opportunity to explore one of the greatest cities in the world.
CDMX is a city with immense design-forward thinking, a culinary scene that has taken the world by storm, and a cultural hub. The population has always been incredibly diverse, but with more ex-pats from both Europe and the U.S. moving there full or part-time, it's only getting broader.
We could spend our entire visit to Mexico City tasting tacos from stands and dining in the progressive restaurants that are found throughout town. In fact, we have. Though the food-centric capital leaves much to be tasted – there is so much more to do that it would be a shame to miss the many museums, exhibits, shops, and parties. Plus, the walking and dancing help to manage the extra 10 pounds of taco weight we may have put on.
With so many places to explore in this expansive ciudad, we couldn't give you a full hit list (because you would never finish it). Instead, find a few of our favorite spots to check out that you may or may not have heard about. ¡Vamos!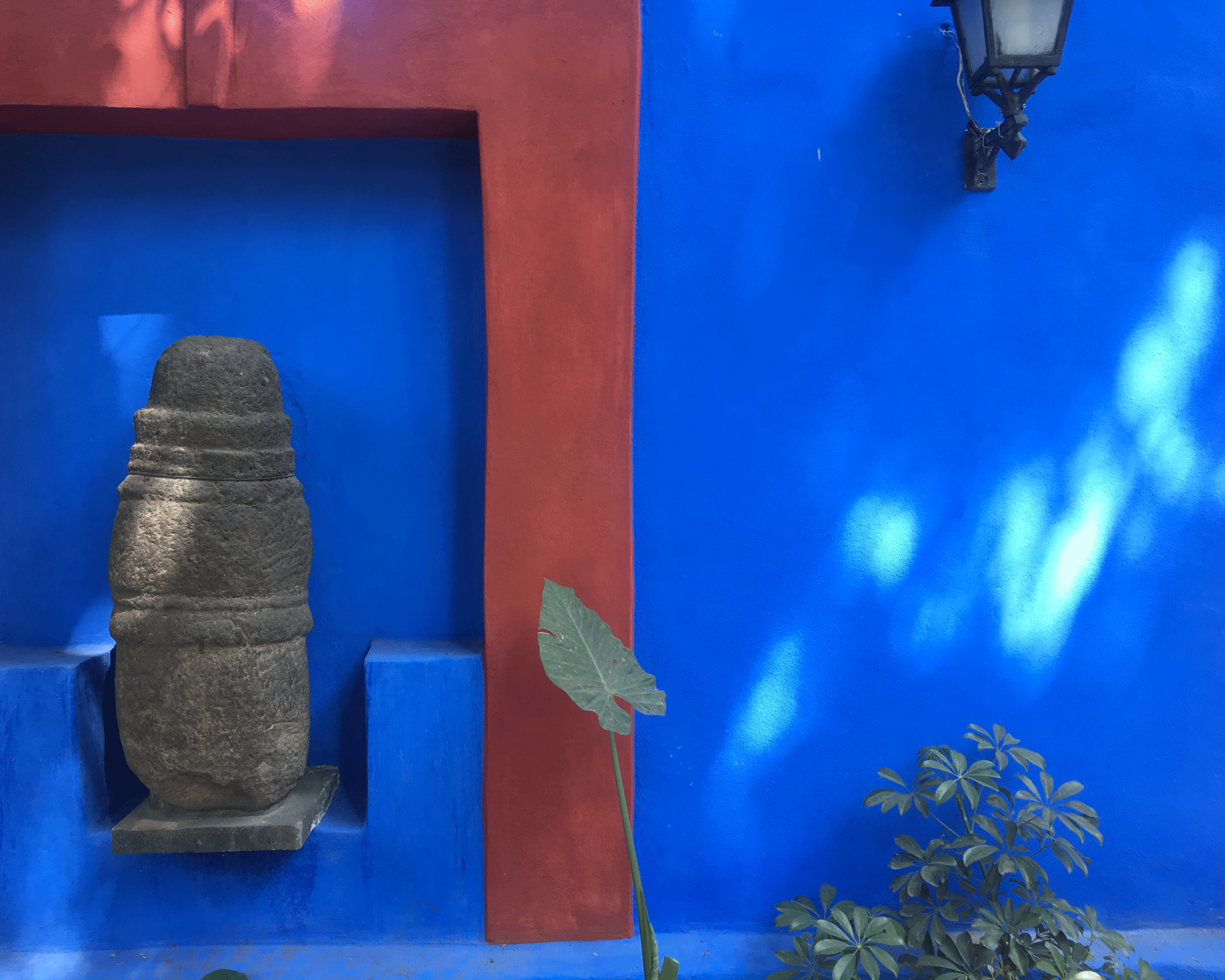 Where to stay
Characterized by matte black details, beautiful tiles, and beds that can move from inside the design forward rooms to outside on large terraced balconies – this hotel does "attention to detail" very well. Not only do we love the unique experience, but the Roma Norte location is perfect.
This is a four-room boutique hotel that you should definitely consider booking in advance. Housed in one of the prettiest townhouses in Roma Norte, each room is designed with its own style and most have windows opening up onto a quiet street. The lobby is covered in greenery and makes for a perfect place for a drink, coffee, or truly anything else we can think of. The only issue with this place is that you might not want to leave.
Located right in the middle of the chic Condesa neighborhood, Condesa DF is one of Grupo Habita's famous hotels. The modern interior serves as a contrast to the colonial exterior. The rooms aren't large, but they are perfectly done. Definitely head to the roof for a cocktail or four.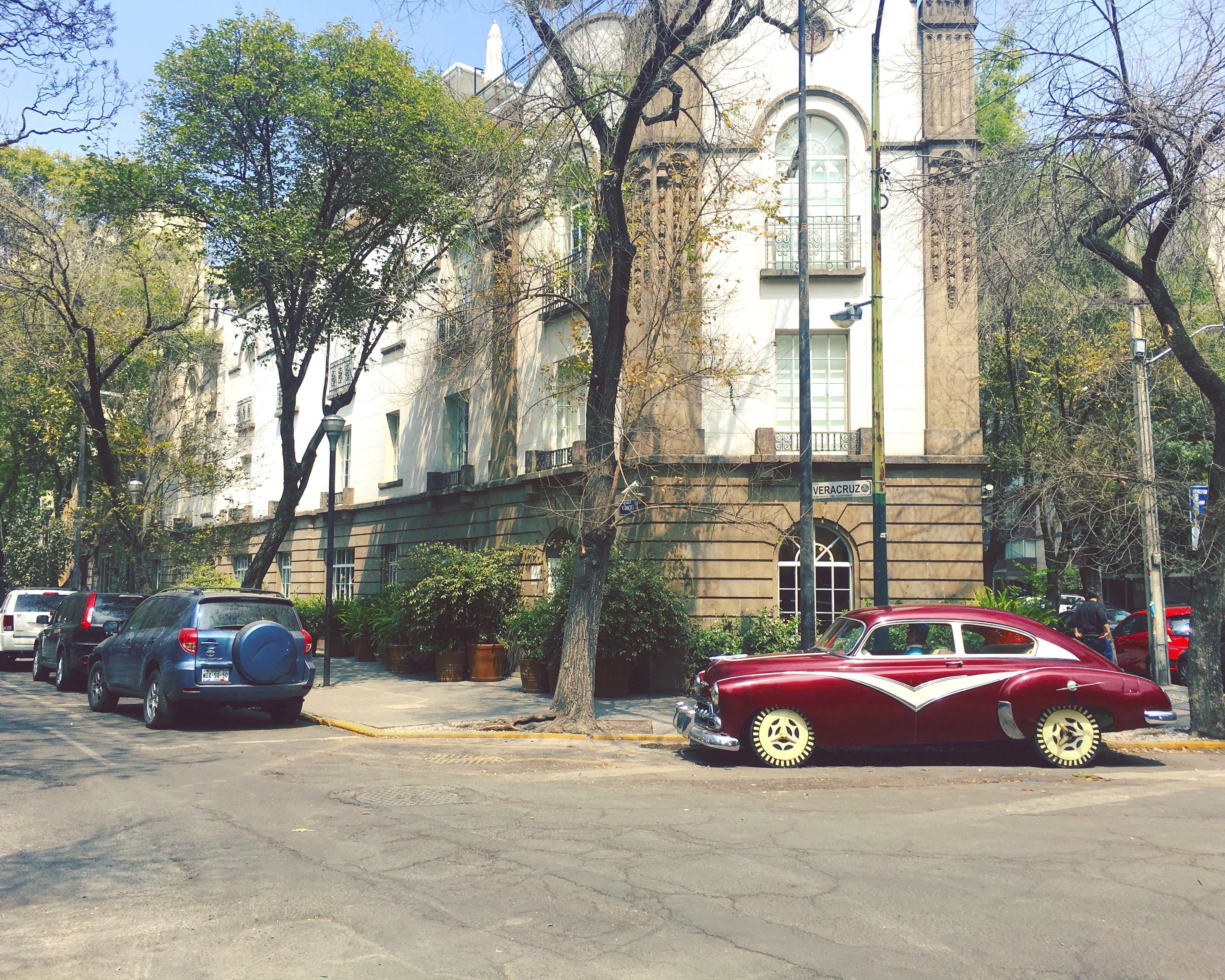 Where to eat
As the name might suggest, this restaurant pairs Mexican and Indian fair. The unique combo gives way to truly amazing food. The concept was born out of two friends putting together a menu for a dinner party and finding the similarities in the two cuisines. Order the uttapam and make sure to take some time to explore the natural wine list.
When you walk into Casa Virginia you'll notice the white table clothes and well dressed-waiters. This is perfectly complemented by the untouched, old mansion the restaurant lives in. The entire menu is excellent and the simplicity of the beautiful space only adds to the perfect atmosphere. It isn't the tacos or mole you might be craving – but it's really damn good for a nice meal out.
We love Contramar, and we aren't saying that La Docena is a replacement – but if you aren't looking to drop serious cash on a 3pm power lunch and you want somewhere a little more hip, this is your place. The seafood is what Docena is known for, and this cantina does it well. We love the music as much as we love the food. Don't be afraid to show up with a group.
Enrique Olvera, chef and founder of famed restaurant Pujol (which we, of course, expect you to have a res at, which is why we aren't including it on this list), opened up this daytime cafe near his staple restaurant. It's delicious, considerably more affordable, and should be where you head for your first breakfast in CDMX.
This place will give you the gift of truly fantastic late-night al pastor. The fact that it's next to a car wash should only solidify the fact that this taco stand is the real deal and the perfect place to end a night.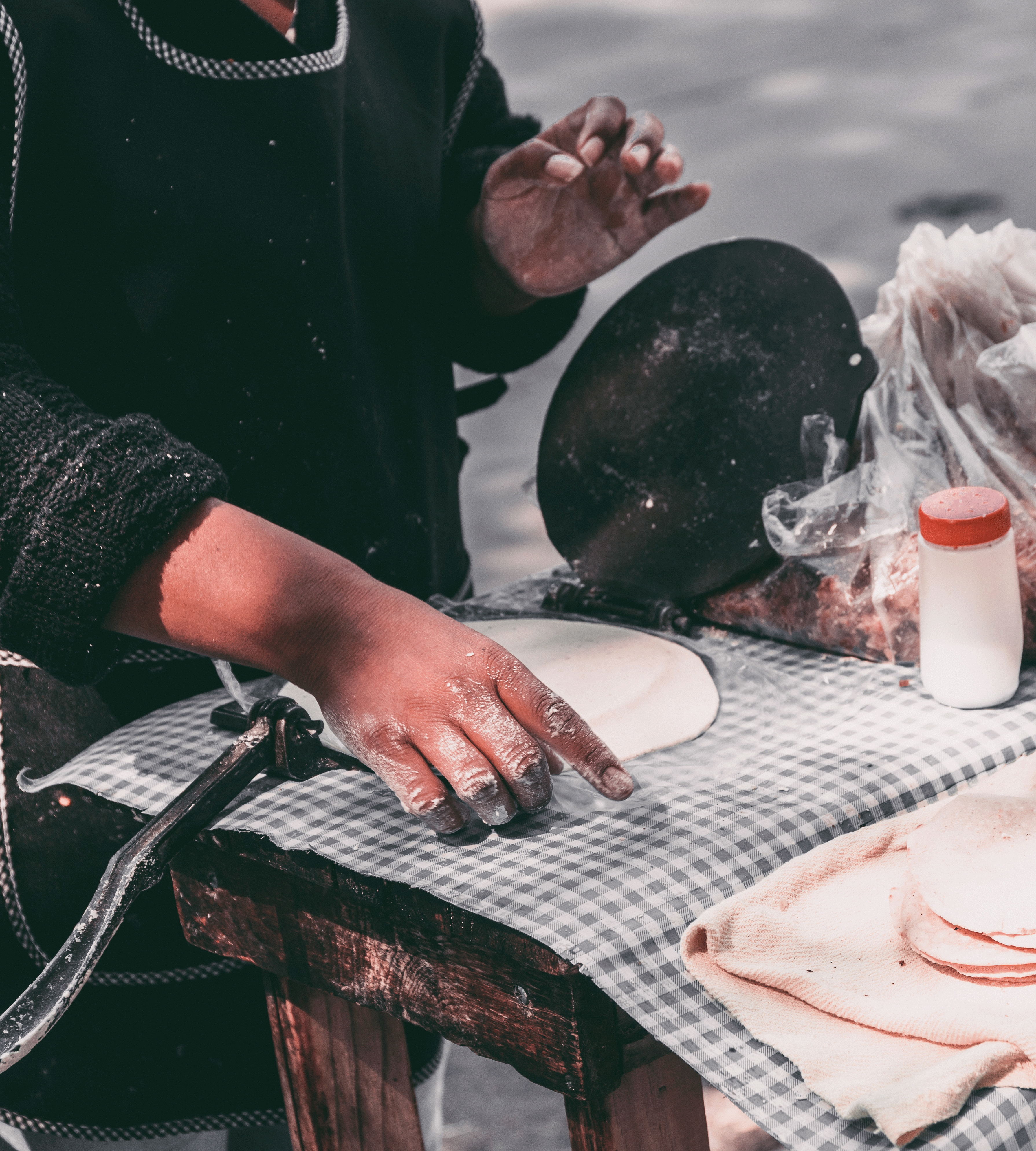 Where to shop
Macolen is a print shop that functions as a commercial press where locals send their work to be professionally printed, and an adorable little shop selling its own designs and illustrations. There are varied drawings done by artists from around the world. Feel good about the prints you buy, because Macolen is committed to sending half the proceeds back to the artist.
This fashion-forward shop in Roma Norte definitely isn't the place where everyone will find a piece to take home. It's a bit on the edgier side and that's what we love about it.
Weil's gorgeous designs are all inspired by latin design and culture. Come to this beautiful boutique in Polanco to find long silk dresses, trousers, and textiles that ring true to high-end Mexican fashion.
This concept store carries a great selection of Mexican designers. We love their clothing selection, but you will also find jewelry, objects, and home goods.
Where to break
This beautiful Juarez coffee shop seems like a Belle Époque wonder you would stumble upon in Paris – but you're not in Paris. You're in Mexico. And that makes it better, you know? If you leave here without a pastry, you're doing it wrong.
We're including Café Negro because it's a solid coffee spot in the Coyoacán neighborhood (ie: not Condesa, Roma, or Juaréz). They roast all their own beans and have a commitment to small coffee producers. As the name might suggest, order your coffee black and grab a pastry to satisfy any sweet cravings you might have.
Buna Coffee is some of our favorite coffee in Mexico. We always bring back a few bags of beans in our luggage. While you're in the DF, stop into their super sleek, minimalist coffee shop for an afternoon pick me up. This isn't the place you can lounge all day, but it's 100% worth the visit.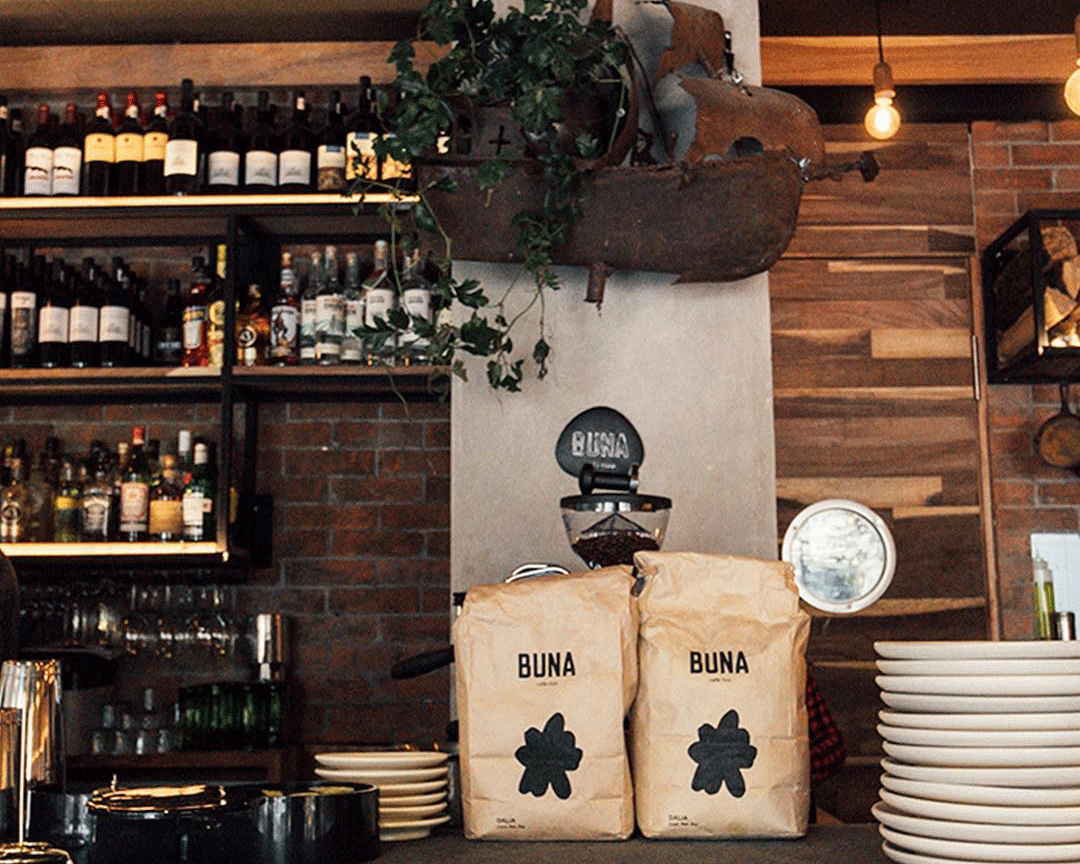 If coffee isn't your thing (who are you?) and you need a smoothie or juice of some sort (or breakfast, lunch, fruit, and anything else remotely healthy) – come to Ojo de Agua. Right off the beautiful Calle Amsterdam, this adorable cafe is the perfect health fix while you're shopping around Condesa.
Where to drink
This is a mezcal bar in the city's Centro district. Once you make your way through a curtained door, you will find yourself in one of our favorite mezcalerias. The concrete walls and narrow space ensure that this place will get heated – but that's why you're there.
You will find no shortage of mezcal bars in Mexico City, but La Botica is one of the better ones. It's one of the first and continues to support small batch production of the popular liquor. It isn't the millennial design inspired space you might imagine, but that is kind of why we love it. The entire staff is well versed in what we have deemed "mezcal talk" and can tell you where each bottle is from and how it's made.
We love Cicatriz during the day, but we love it more at night. This is an all-day cafe that serves great "food in a bowl," good coffee, and some of our favorite cocktails. It's a true neighborhood spot and you will definitely find a cool young, local crowd. If you're hungry, definitely place an order – the food is great.
For all intents and purposes, Páramo is a restaurant. That said, we use it more as a bar. That isn't because the food isn't great (it is) but the cocktails are even better. We love the high ceilings, long wooden tables, and perfect lighting, and it's a great place to come for birthday drinks. It's loud enough to make you feel like you're somewhere worth being but quiet enough so you can have a conversation.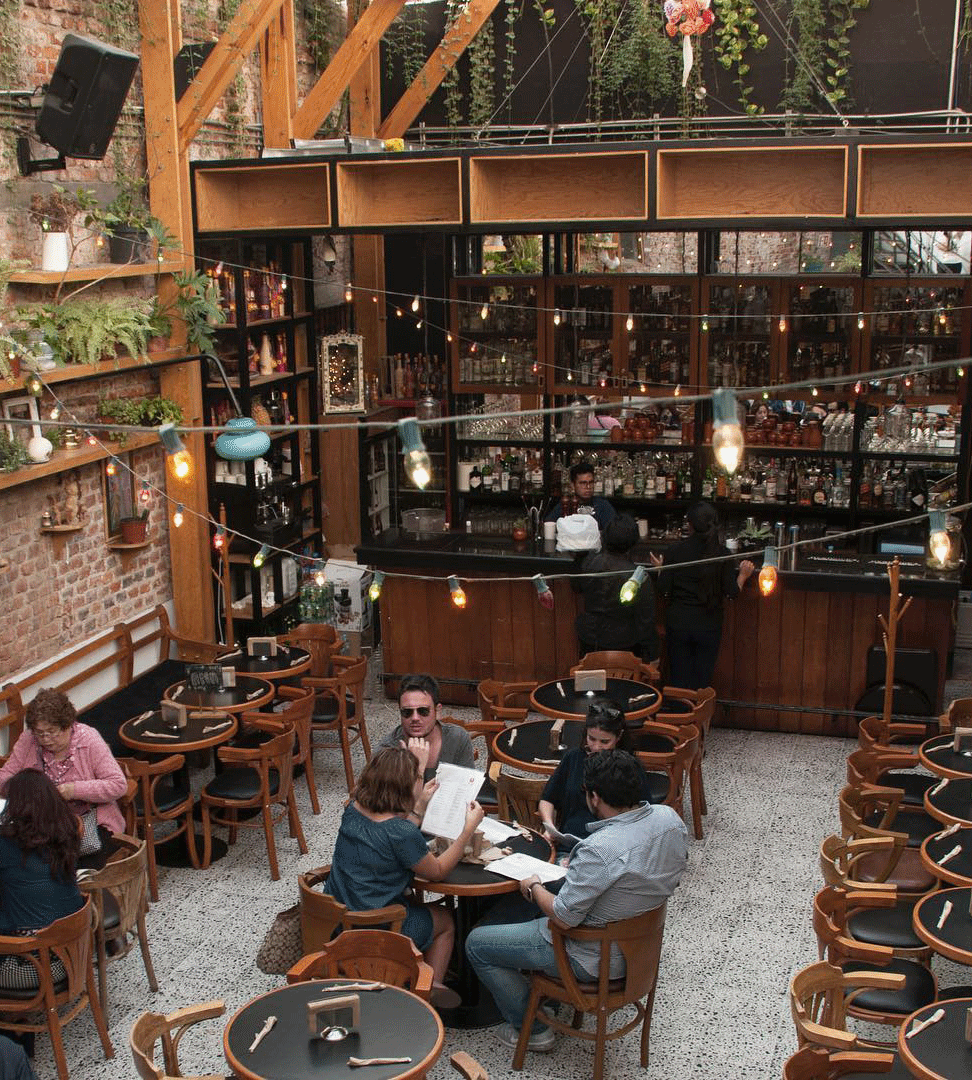 Where to dance
Leonor is an underground club in the middle of the city. There is no sign on the door, and if we weren't visiting local friends who frequent this sweaty underground dance fest, we would have missed it altogether. The space isn't big, but there is a disco ball, strong drinks, and great music.
There is usually a line to get into Café Paraíso, but once you walk down the stairs and see the neon signage and tropical style decor, you will understand why. The space feels a bit like Miami – but a better version of Miami because you're in Mexico. We love the music and the DJs that frequent the club.
Note that this party only goes off on Fridays. That said, if you find yourself in the DF on a Friday – the Patrick Miller Party is where you are going. The dance moves are serious, there are two floors to appreciate the full scale of the fiesta, and you will find people from all over enjoying the music. No need for heels or dress shoes – but make sure to not wear anything too warm as you will end up getting sweaty.
Where to work
This is a beautiful co-working space with three different locations in Mexico City. We love the Condesa location, but all three are perfect places to sit down and get some work done. The design-conscious space has meeting rooms, a cafe, a bar, and some even have photo studios.
This beautiful little bookstore is actually located in Bosque de Chapultepec park. With a store and cafe at the entry, and stairs down to a patio that overlooks the park lake, it would be hard to find a more peaceful place to work in the city.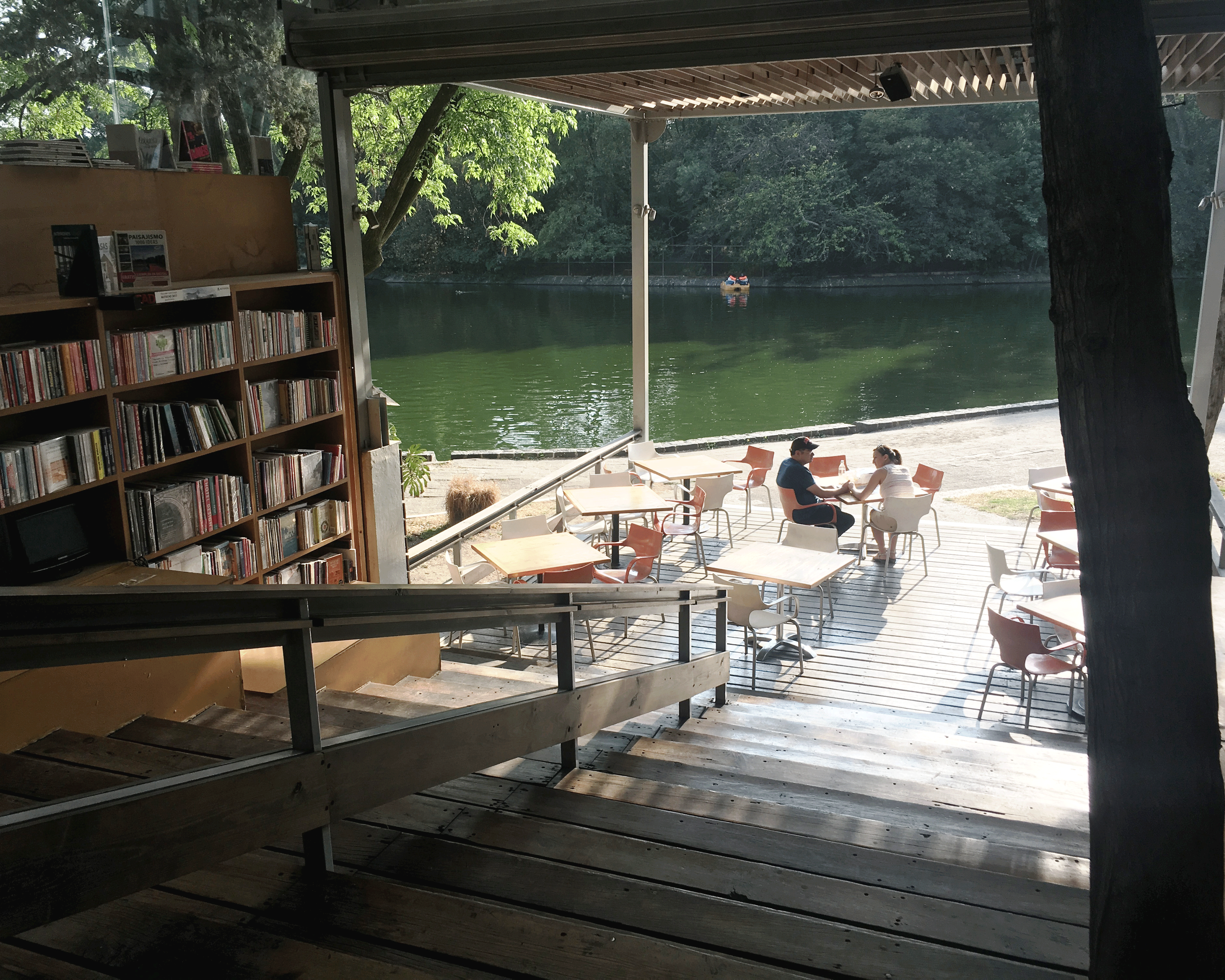 If you need to find a quiet place to focus, stay in at the Nima Local House Hotel. The courtyard is surrounded by greenery, and you can make yourself comfortable in one of the banquets.
What to do
On Saturday's, a square in the San Ángel neighborhood turns into a full market full of craft vendors. You will find artists selling higher end goods, so don't forget to bring along extra money. It's also a great excuse to explore this beautiful neighborhood south of the city center.
One of our favorite markets in CDMX, La Lagunilla happens on Sundays. If you are a first time visitor and aren't familiar with getting around or the language, try to go with someone who is a bit more comfortable with the language and the area. You will find exceptional antiques, great accessories, and perfect gifts to take home.
If you have seen your friends on colorful boats, drinking beer, listening to mariachi music…they were at Xochimilco. Set on a series of canals, you can rent a gondola and have food vendors and other bands float up to your boat. It's absolutely a tourist experience – but one that you might love.
Where to get your hit of culture
Luis Barragán's Architecture Tours
You can't come to Mexico City without seeing Barragán. Whether you make an appointment to visit Museo Casa Luis Barragán or choose to visit Casa Giraldi or San Cristóbal (which are privately owned but you can pay to visit) – you have to experience his work. He is arguably the most famous architect in CDMX and his style has defined much of what we think of as Mexico City design.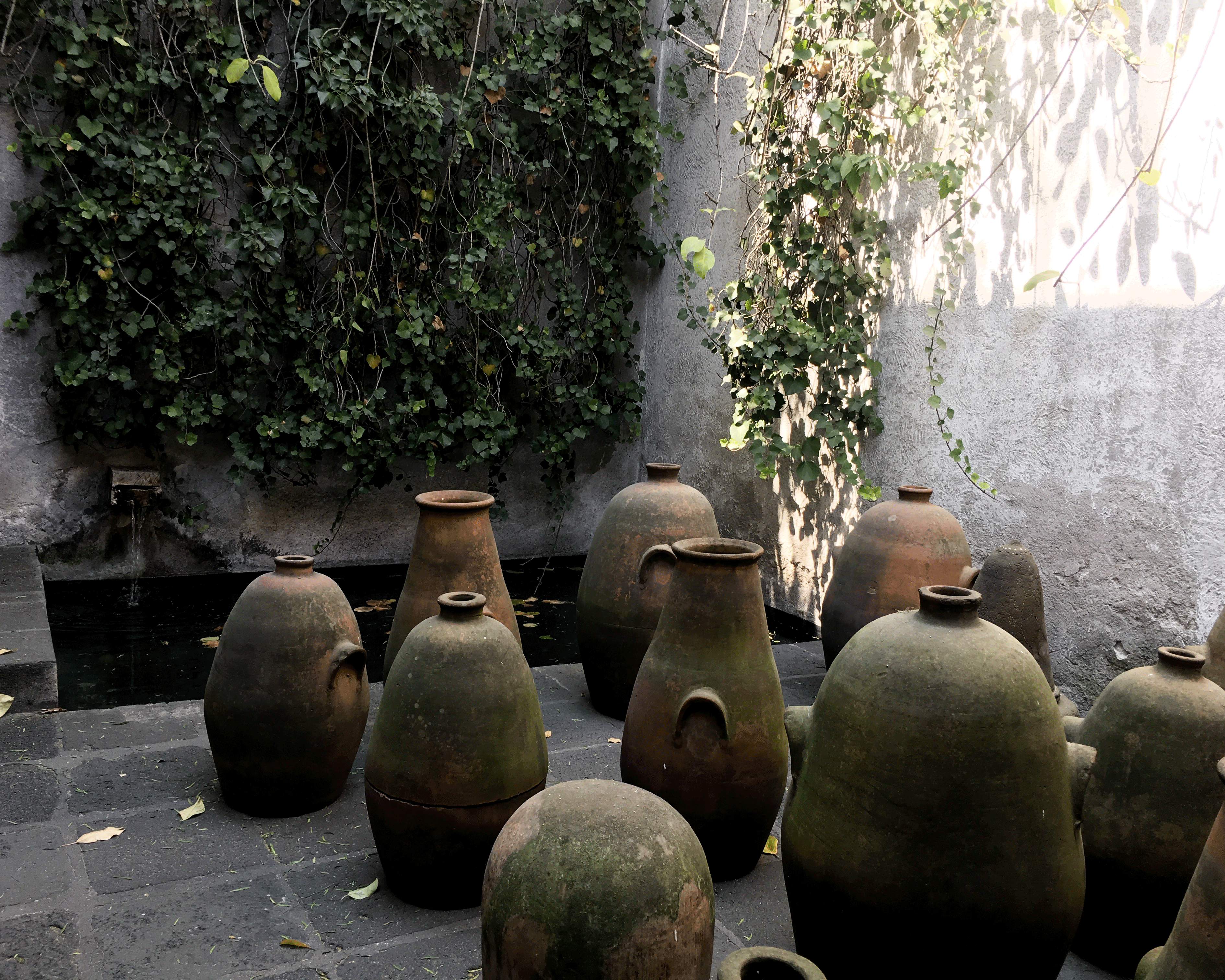 The Frida Kahlo Museum is located in her home in the center of Coyoacán. Make sure to buy tickets beforehand as the time slots sell out. We could go on and on about this amazing museum – but it's Frida Kahlo and we will just let you experience it for yourself.
Museo Casa Estudio Diego Rivera and Frida Kahlo
The Frida tour does not end at Casa Azul. Head to San Ángel to check out the studios of her and Diego Rivera. The architecture is just as impressive as the interior features.
Museo Nacional de Antropología
In a city filled with museums (all of which you should visit), the Museo Nacional de Antropología is one of the best. It houses pre-Columbian relics which are truly out of this world – but the real reason it is our favorite is the architecture which includes a "rain tower" that will have you gawking in the courtyard for a solid amount of time. Plus, the museum is located on the edge of Bosque de Chapultepec which allows you to have a beautiful stroll on your way in.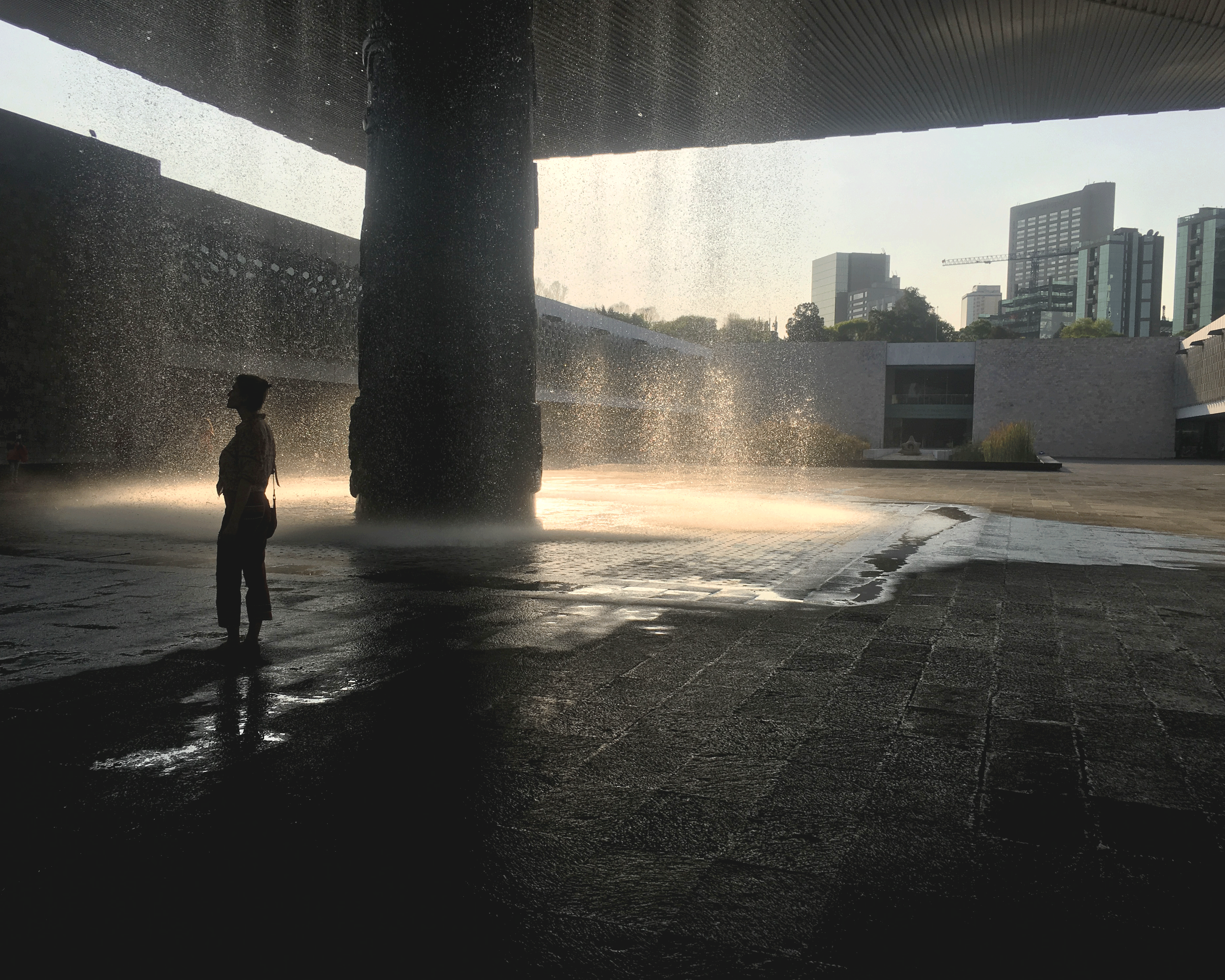 Summary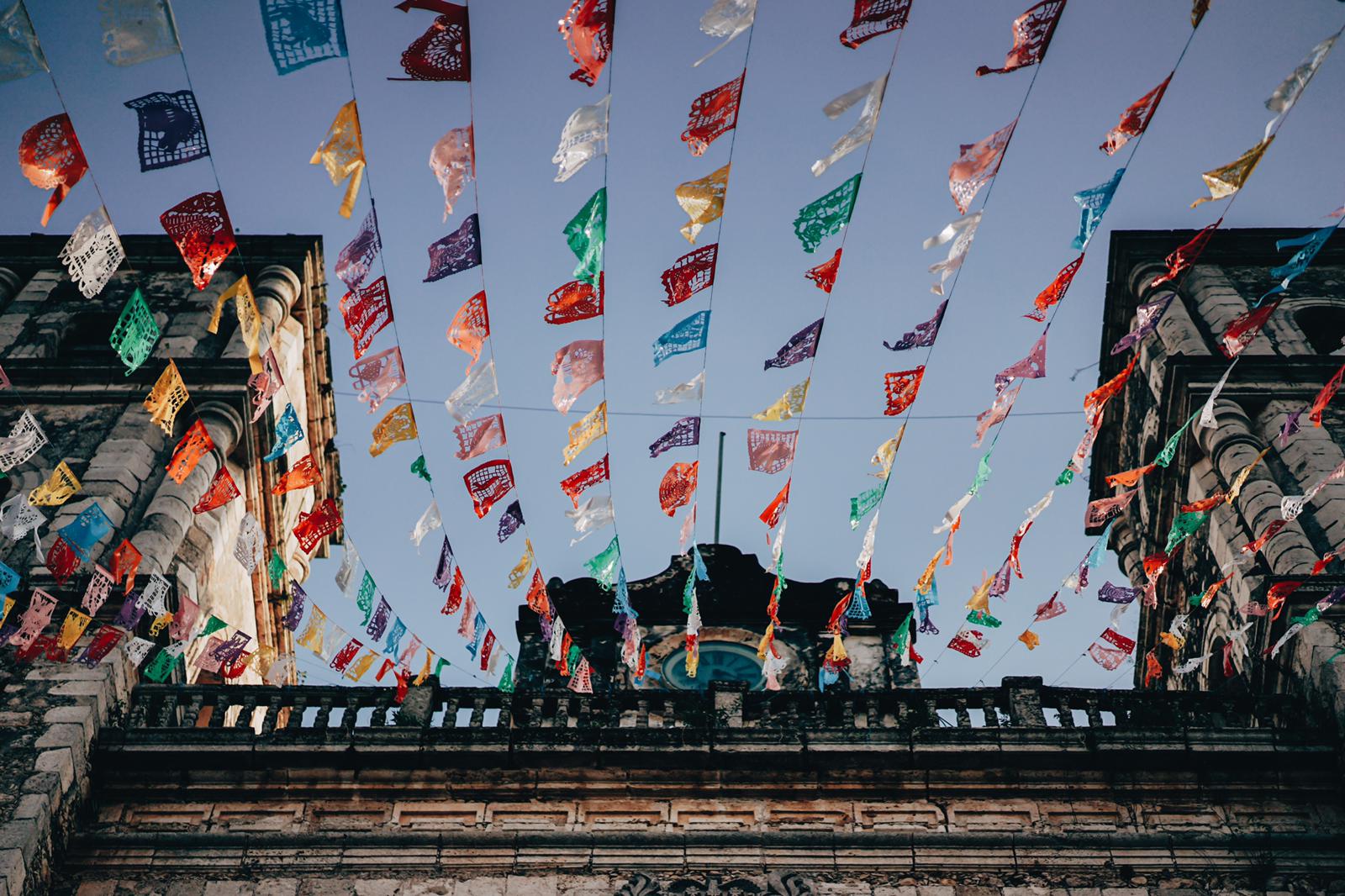 Article Name
Description
This Insider's guide to Mexico City will help you discover highly-recommended restaurants, bars, cafes, hotels, attractions, and shopping in this incredible city!