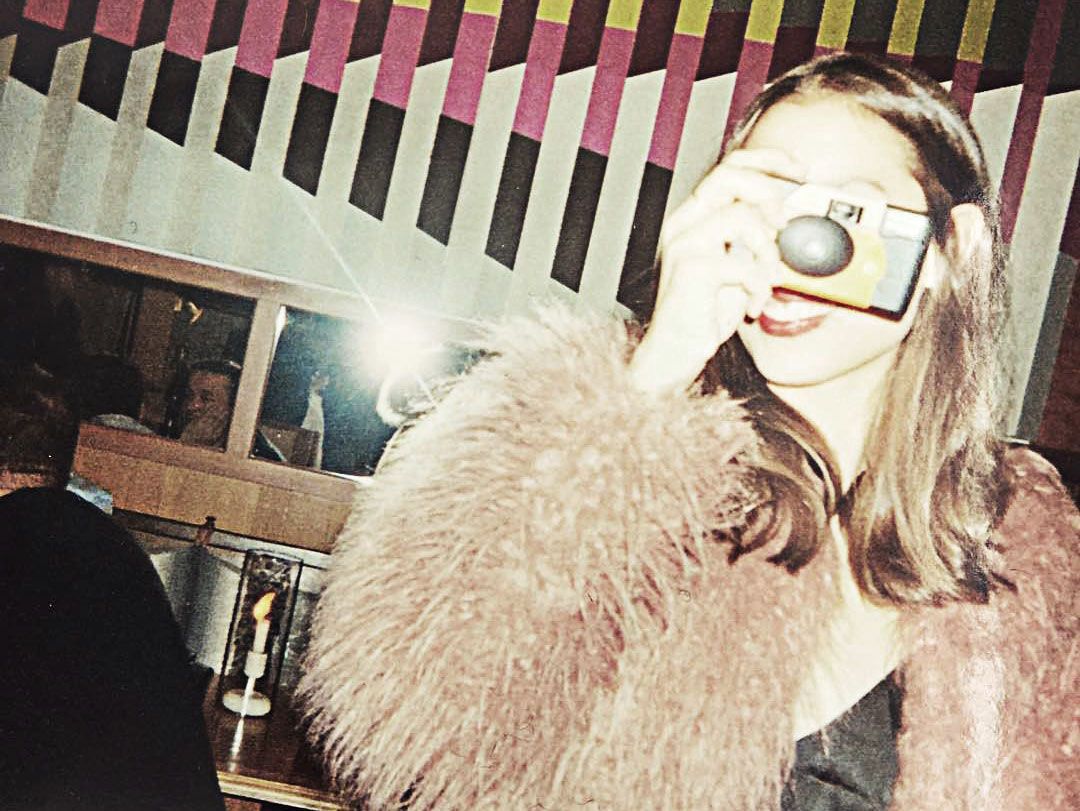 Mia Zee, Director of Marketing and Brand at RE/DONE
Mia is the quintessentially sweet California dream girl, though she prefers to wear black. She's the Director of Marketing and Brand at sustainable denim & apparel label RE/DONE, and was one of the first employees who helped build it into the global luxury brand it is today. RE/DONE was born online and now sell world-wide, in stores like Brown's in London and Barney's in NYC. Mia is responsible for crafting the brand's voice, and developing the overall marketing strategy across channels including social media (they have 300k instagram followers!), email promotion, influencer marketing, press, and events. She has also managed their brand partnerships with cool new and heritage brands like Hanes, Solid & Striped, and classic penny loafer company Weejun's. Before RE/DONE, Mia spent four years as a professional ballet dancer living in Munich, Germany, before returning home to her native Los Angeles. She currently lives in West Hollywood and spends her time exploring new restaurants and playing with her two pet rabbits.
What is the most unique hotel amenity you've ever encountered?
Recently, I stayed at St. Martin's Lane in London for work. I only had one charging adaptor, but so many devices to charge. The room has USB charging ports which were actually a lifesaver. Computer, phone, iPad, Kindle, headphones – I was fully charged and it was amazing.

What hotel room design element can you not live without?
Outlet to charge my phone next to the bed. It is the first thing I look at in the morning and last thing I look at before bed. Also, it isn't really a design element, but I need a really comfortable bed. I love sleeping.

What is/are your favorite "douchey offices" while traveling?
Any Soho House. There is comfort in consistency.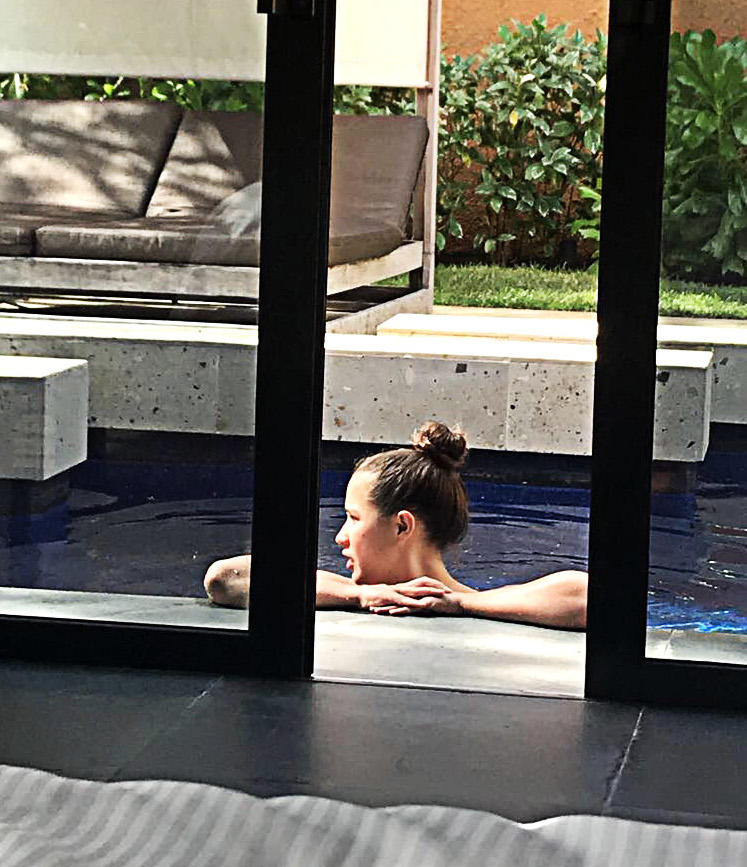 Travel can be about the little luxuries…like a super amazing cup of coffee. Where was the best one you've had?
I don't drink coffee, but last fall, I was in Istanbul and after a super touristy day where I explored Hagia Sophia, Sultan Ahmet Mosque, and the Basilica Cistern, I stumbled upon a very charming little café nearby and had the most delicious fresh mint tea. It was the perfect late afternoon refreshment.

Anxiety and burn out are big topics these days. How do you combat them, and how do you use travel to do so? Any favorite hotels for this, specifically?
I work Monday-Friday out of RE/DONE's office in a not so beautiful part of Downtown LA. If I go too long without a break, I feel antsy. I always need my next getaway to look forward to and try not to go too long in between trips. Even if it is just a little weekend getaway, it is good to have something every 6 weeks at least.

You travel a lot for work – what are your tips for making it as easy and relaxing as possible? Any favorite hotels to stay in that help accomplish this?
I really enjoy my alone time on the plane to completely disconnect. That always helps me zen out before I land and inevitably need to do a million things. Also, when booking a hotel, I try to stay as close to my work as possible to cut down on the commute time. Last time I was in NY for work, I stayed at the Marlton Hotel, which was so cute and cozy. The location is great.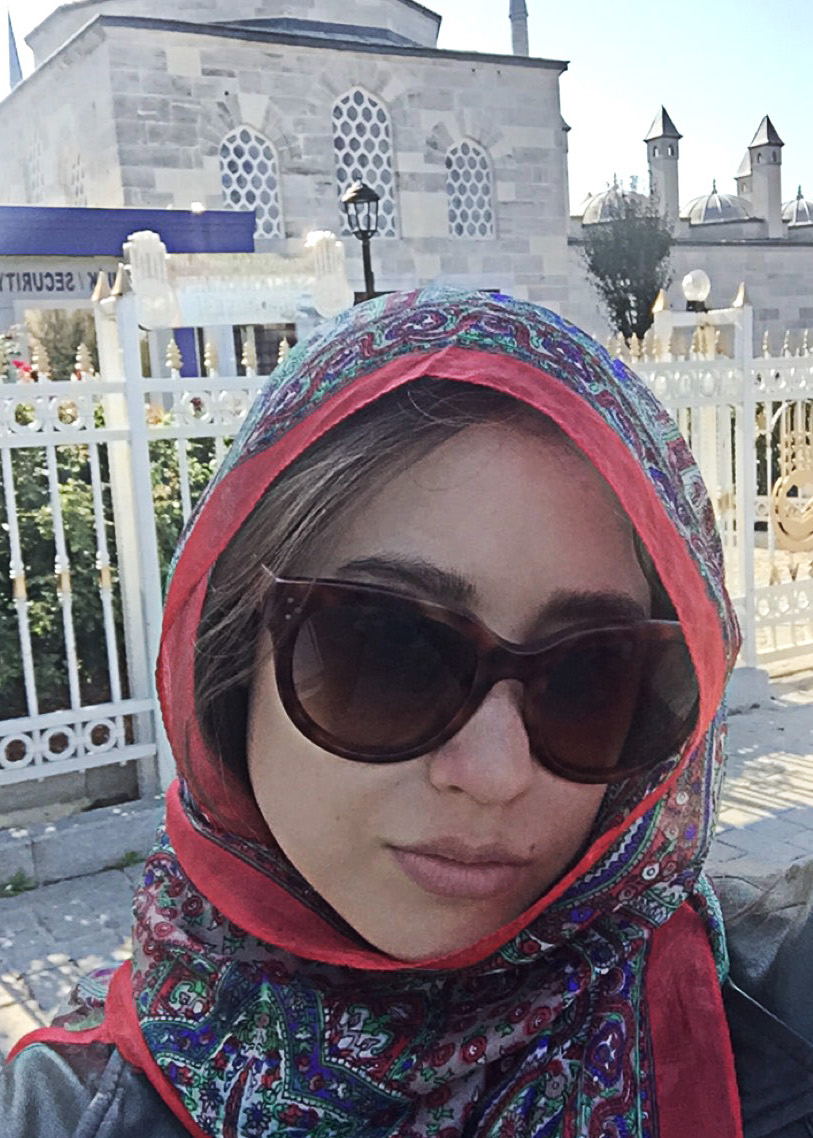 What's your go-to outfit for getting through security quickly, and still looking good?
RE/DONE | Originals stretch double needle crops in black. They are so comfortable – I can sit for hours in them. They are like yoga pants, but they still hold you together and have a back pocket that I use to stow my phone as I check in and go through security.
RE/DONE | Hanes Classic tee in black or white, a black turtleneck cashmere sweater and my beat-up old Nike AF1's in white. I skip jewelry or boots with hardware to avoid setting off the metal detector.

Who is your dream "co-pilot" (travel partner- dead or alive), and why?
Anthony Bourdain. No Reservations and Parts Unknown inspired me to travel. The way he would absorb and experience the local culture fascinated me. He's been everywhere and knows what not to miss in each city. Plus, I know I would eat well.

What is your favorite travel book – for at home, or abroad- and why?
I am a sucker for historical non-fiction. I get to travel to a different time and place through the pages. I recently finished George, Nicholas, and Wilhelm: Three Royal Cousins and the Road to World War I, which I highly recommend. It was educational, entertaining, and shockingly relevant to global politics today.

What's your favorite room service experience ever?
Every time I've ever ordered room service, but if I had to be specific, it would have to be when I was like 8 years old in Hawaii with my family. We would go every Thanksgiving to the Mauna Lani on the Big Island. I ordered fries, took a bite of one and put it down because it was too hot. Without realizing it, my mom then picked up that same fry and ate it. My sister and I thought it was the funniest thing ever and laughed for a solid 30 minutes after.

Alone or with someone else?
With someone else!

In-flight wifi- good idea?
Never

Favorite subscription service you'll never delete?
Netflix!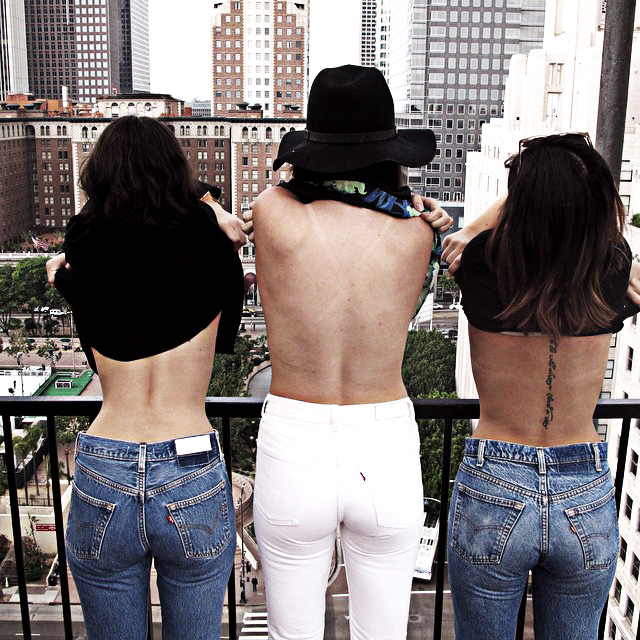 Summary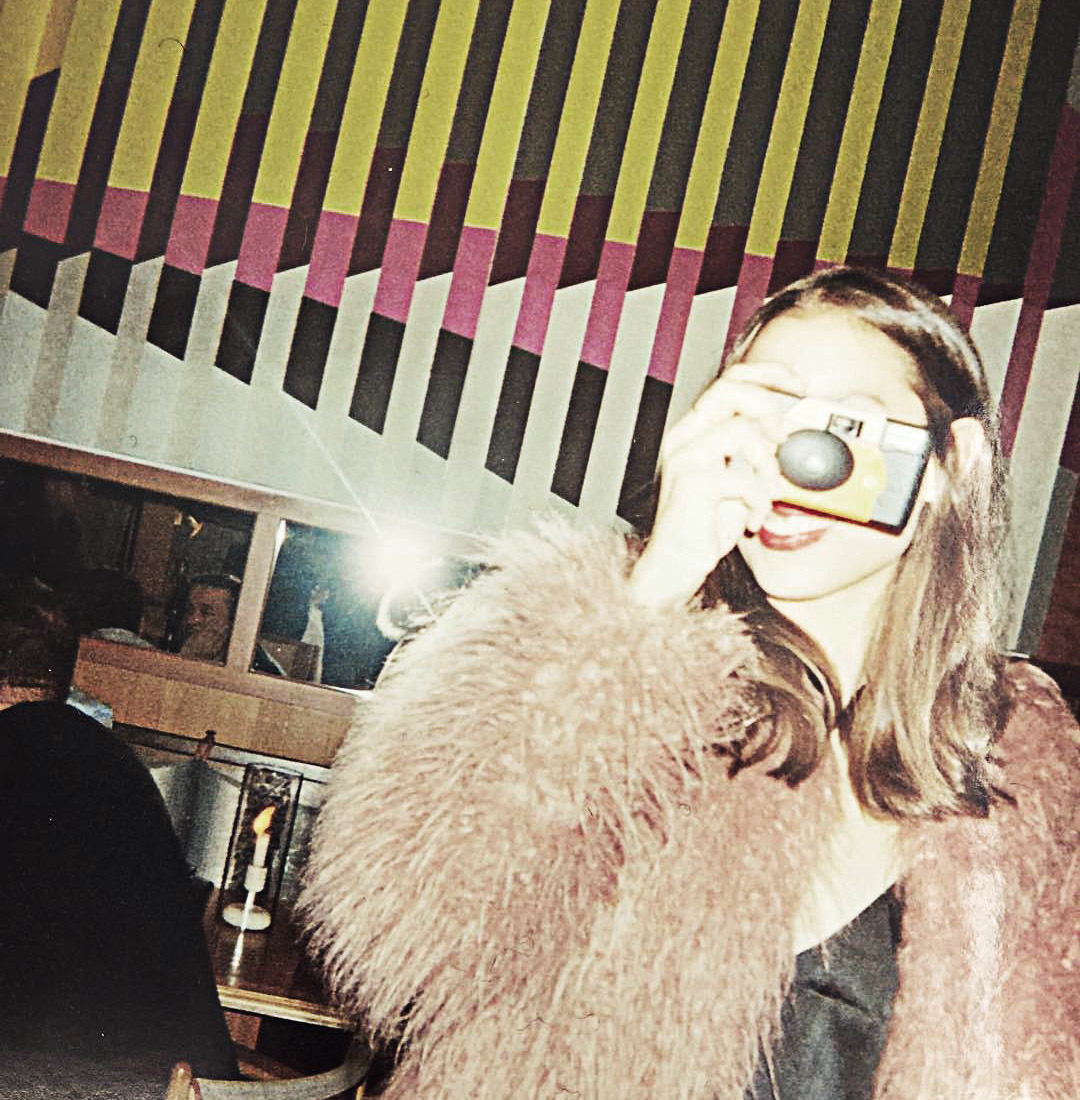 Article Name
Mia Zee, Director of Marketing and Brand at RE/DONE
Description
Mia Zee is the Director of Marketing and Brand at sustainable denim & apparel label RE/DONE, and has managed their partnerships with brands like Hanes, Solid & Striped, and Weejun's. Check out her travel tips!