Miami
From the Birdcage to Miami Vice to Will Smith's (iconic) music video, we've been hit with various Magic City clichés via the big screen since we were kids. Though some of the stereotypes ring true (and we love the city for all of them), Miami has also come alive in recent years with it's incredible art scene, new restaurants, and, of course, all those hot and heavy beach parties. We've hooked you up with the intel on how to take advantage of the best clichés Miami has to offer.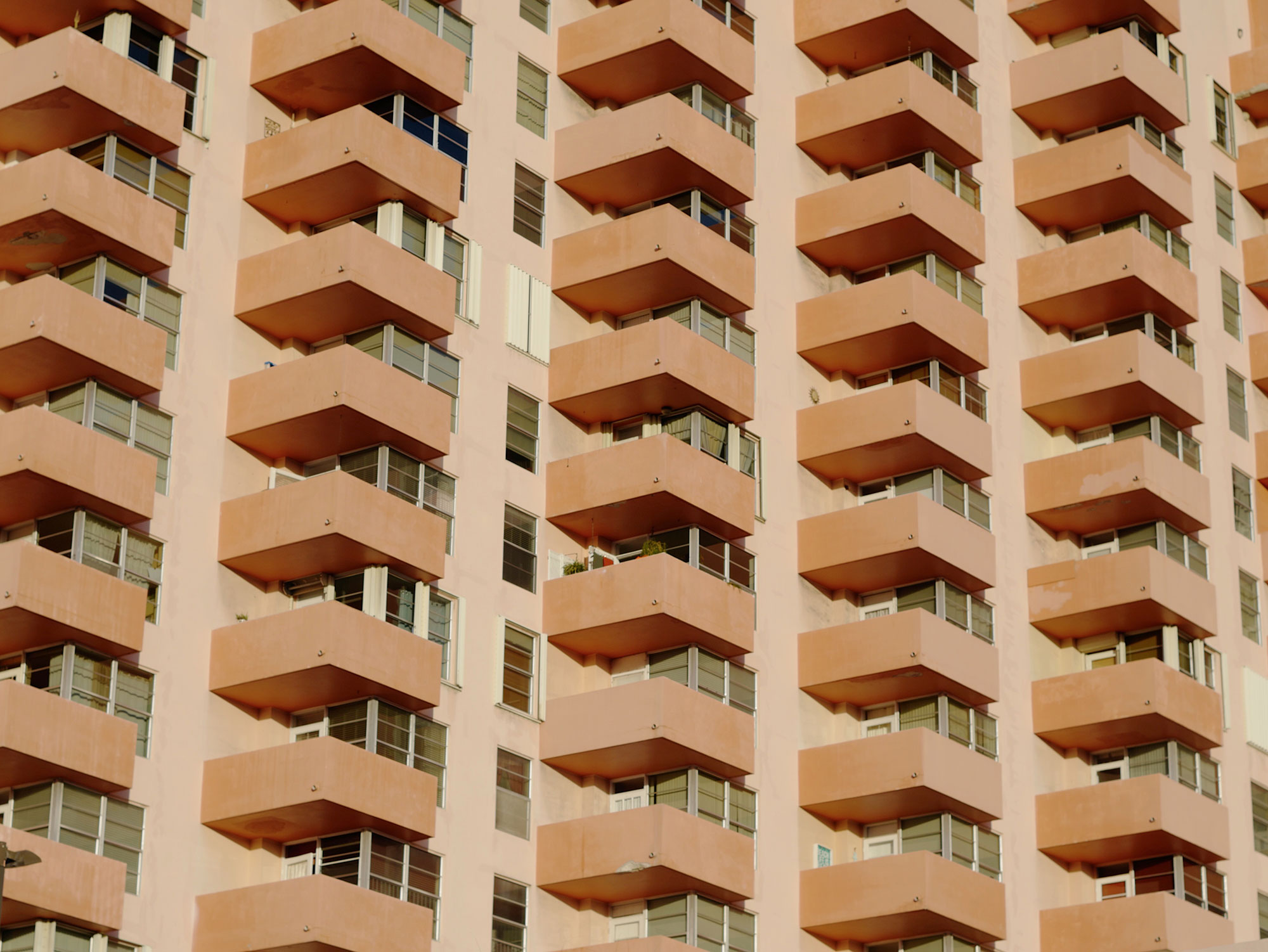 Where to stay
This. Is. Miami. Part hotel, part fiesta, The EDITION is situated in the heart of South Beach. Almost everyone that walks into the lobby is immediately trying to plan their next stay and/or a way to move full time into this hotel. Overall, it is exactly how you picture your vacation, work-cation, or staycation in Miami. With a Jean-Georges restaurant, two ocean facing pools, and a bowling alley, we can't really think of anything the EDITION doesn't have. Their tag line is "stay and play," and their 24/7 party mentality creates a truly unique Miami experience.
We love the Freehand. It's a beautifully designed, super hip hotel on Miami Beach. Our favorite part about this place is that it's totally accessible (price wise) with quads, kings, suites, and bungalows available. There is truly something for everybody. Our actual favorite thing about this hotel is the Broken Shaker – their poolside bar that is a welcomed oasis away from the spring-breakers in South Beach.
If you've been to Soho Beach House, you know it's gorgeous and that the pool area is pretty hard to beat. Located in a restored art deco building, this hotel is right on the beach. If you don't feel like risking the wrinkles, head to Cowshed Spa and book a facial.
The Plymouth is more of a boutique experience. Recently awarded Conde Nast's "Best Urban Hotel," The Plymouth rings old world charm in all the best ways. Rooms are gorgeous (some with claw foot tubs in the bedroom), and Blue Ribbon Sushi is right in the building. Need we say more?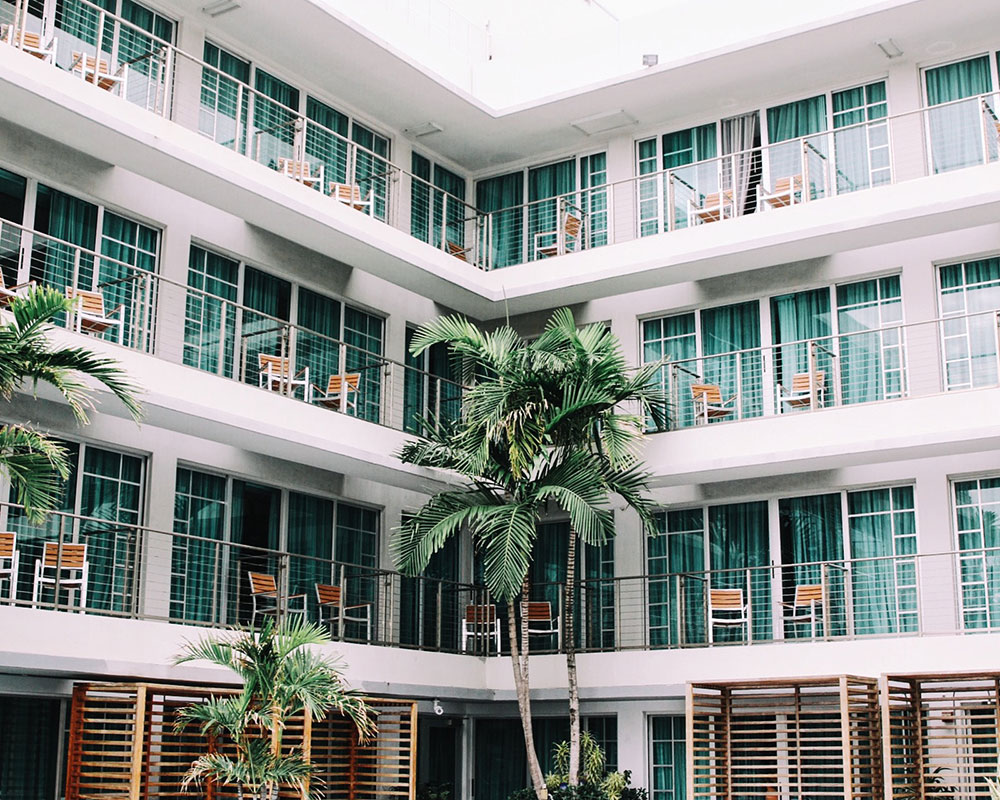 Where to eat
An outpost of the famed restaurant in Positano – La Sirenuse is not for those on a budget. It's not where you're going to get authentic Cubans or share small plates with our bffs, but it is excellent Italian food and the setting is absolutely gorgeous. If you're in Miami for a 30th birthday, or maybe on your client's bill, it's definitely the place to go.
You're not coming to Miami for southern food. That said, if you are in Miami, there is very good Southern food and you will find it at Yardbird. It's located right in South Beach and if you go, make sure to get the fried green tomatoes.
Head over to Little Havana to get a taste of some of the best Cuban sandwiches outside of Cuba. This is a no frills restaurant and you are here for one thing: The Famous Cuban. Sit outside and take a stroll down Calle Ocho to experience the influence Cuban culture has had on the city.
When you're exploring the Design District, stop in at Mandolin Aegean Bistro. It has our favorite patio in Miami, and Greek dishes that are made with ingredients straight from the restaurant's garden. Make sure to order the sangria so you can continue your day the right way.
We'd be remiss not to include the iconic Joe's Stone Crab on our guide. Anyone who has ever been to Miami has heard of this spot. Complete with a century-long family history and generations of devotees, this is the home of crab and key lime pie and we are game.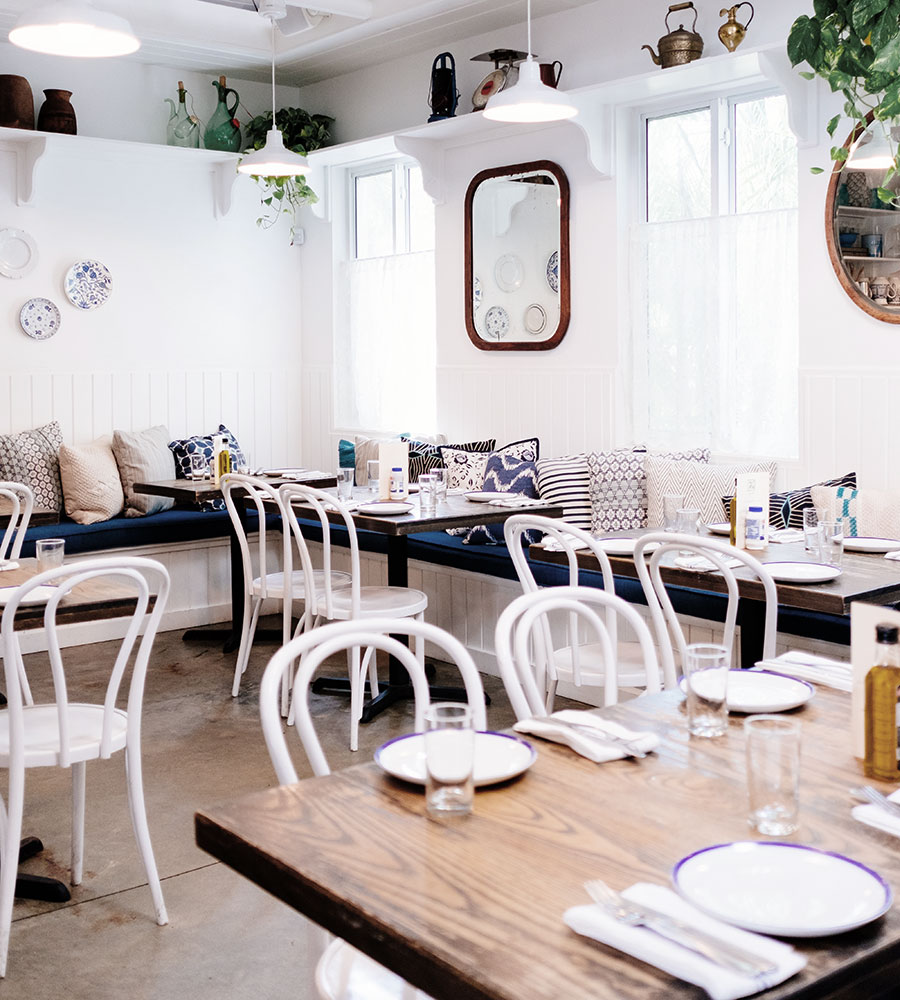 Where to stop for coffee
On your search for Miami's best brew, look no further than Panther Coffee, known for high-quality, small batch coffee. Their original Wynwood location is housed in an industrial space and you'll find artists and locals ordering cold brew and making themselves at home.
If you're in Park West, this is the coffee shop to hit up. ALL DAY has a great cup of coffee, but it also offers locally sourced bites in case you need more than a pick-me-up. If you've had one too many glasses of rose the night before, definitely order the Baked Double Yoke. You won't regret it.
Where to grab a drink
This Wyndwood Mezcal bar feels straight out of the 1930s. It's cool enough to feel like you've found yourself a secret watering hole in Miami, but also serves Mezcal slushies.
This cocktail bar manages to offer up chic Miami Beach cocktails and serve the best nachos we've had in a while. It's the kind of place you could spend the entire night without getting too overwhelmed by the crowds – and that's totally okay because the kitchen stays open until 4am.
Located in Little Havana, Ball & Chain is somewhat of an establishment. Having hosted musicians such as Count Basie and Chet Baker, this is big on music and daiquiris. You would be doing yourself a disservice by not checking out this spot when you're in town. The space has been restored and they have even added a pineapple shaped bandshell out back.
As we said before, this is one of our favorite places to drink in Miami Beach. Attached to the Freehand Hotel, it's a poolside bar that feels a little bit more refined than your standard…poolside bar. The cocktails are great and the music is too.
What to get your hit of culture
Perez Art Museum used to be The Center for Fine Arts, until it was renamed and re-designed in 2013 by Herzog & de Meuron. PAMM now encompasses so much of what we love about Miami art – a unique, eye catching aesthetic that can keep you roaming for hours. The gift shop is wonderful too – just in case you need to pick up any gifts along the way.
The Bass is a contemporary art museum in Miami Beach. Located in a historic art deco space, come here to see their sculpture garden or catch a film. Their rotating exhibits are excellent.
What to do
Gallery hopping in Wynwood
Miami's Design District is loaded with things to see, but it's good to check out the galleries while you're there. Walk down NW 2nd Ave to get a sense of the art scene. We recommend stopping at Pan American Projects and David Castillo Gallery. From there, head over to check out the street art murals at the Wynwood Walls.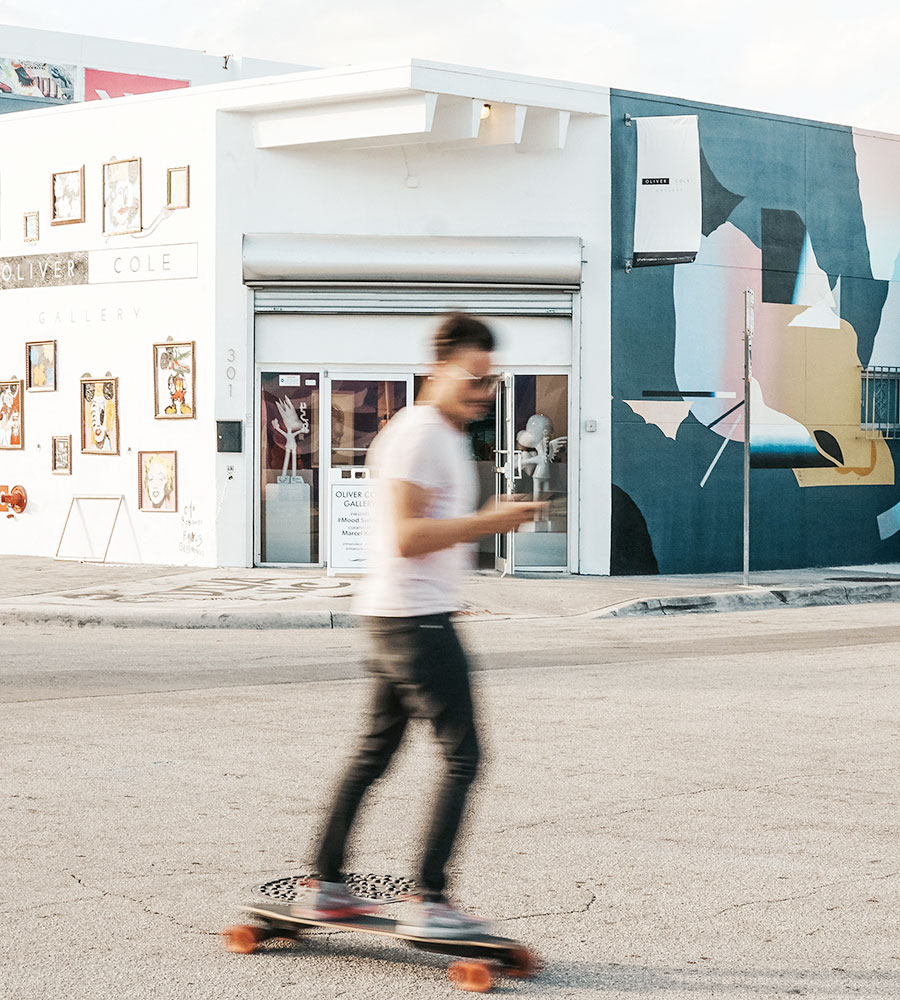 If South Beach is getting a bit too claustrophobic and you want a moment away from the crowds, head to Crandon Park for a laid back beach day. You'll definitely get the tropical island feel and be reminded that Miami is about more than just the party.
If you happen to have hit the dance floor too hard, head to the Standard Spa for a treatment. Located right off Venetian Way, you can lounge by the pool after your massage and soak up all the Vitamin D your heart desires.
Where to dance
This Wynwood club is not for the faint of heart. This can only be described as a dance institution, and if you're looking to catch DJs like Nicolas Jaar and Maceo Plex, this is where you come. There is a rumor this indoor/outdoor club is closing come June 2019, so be sure to hit the dance floor before next summer.
We can't really call this place a club. It's more like a 20,000 square foot entertainment center that is focused around a dance floor. It's truly a spectacle and is open 24 hours a day. It even has a daytime buffet to boot. Only a few blocks from Wynwood, you might want to skip out on the food for one of the breakfast places nearby, because you will stay here until the sun comes up.
This Brickell bar is the kind of place that plays 90s music that you'll want to sing along to – but it's Miami so you can also dance your heart out. Order a good cocktail and get ready to stay a while.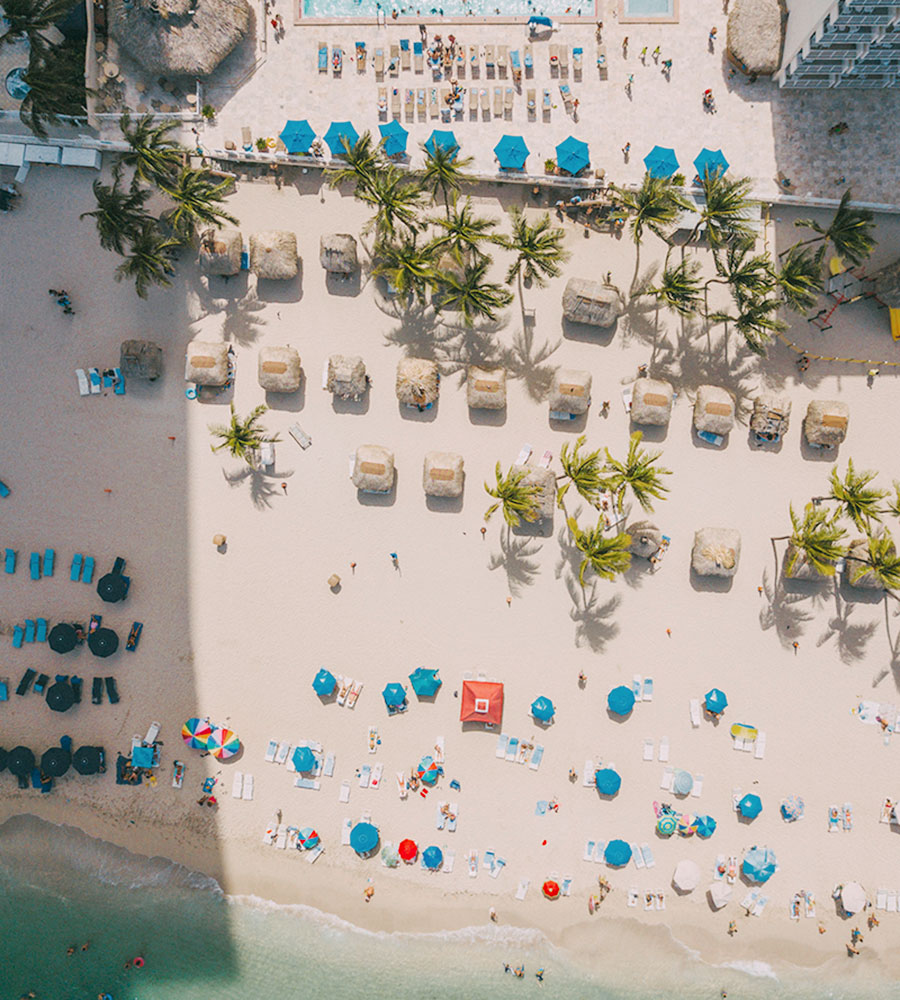 Where to shop
This is a high end men's and women's concept shop in the Design District. Some of the clothing is a bit out there – but it's meant to feel more like wearable art than anything else. Just go with it.
Also in the Design District, this is a store run by a few friends from Mexico, Peru, and Venezuela. You can only imagine the gorgeous pops of color you'll find in the store, and they sell everything from bags to jackets to jewelry.
Frangipani offers everything from kids toys to homewares, but it's a place that you can actually find something special that is still affordable. This is a great place for gifts – for someone else or (most likely) yourself.
Summary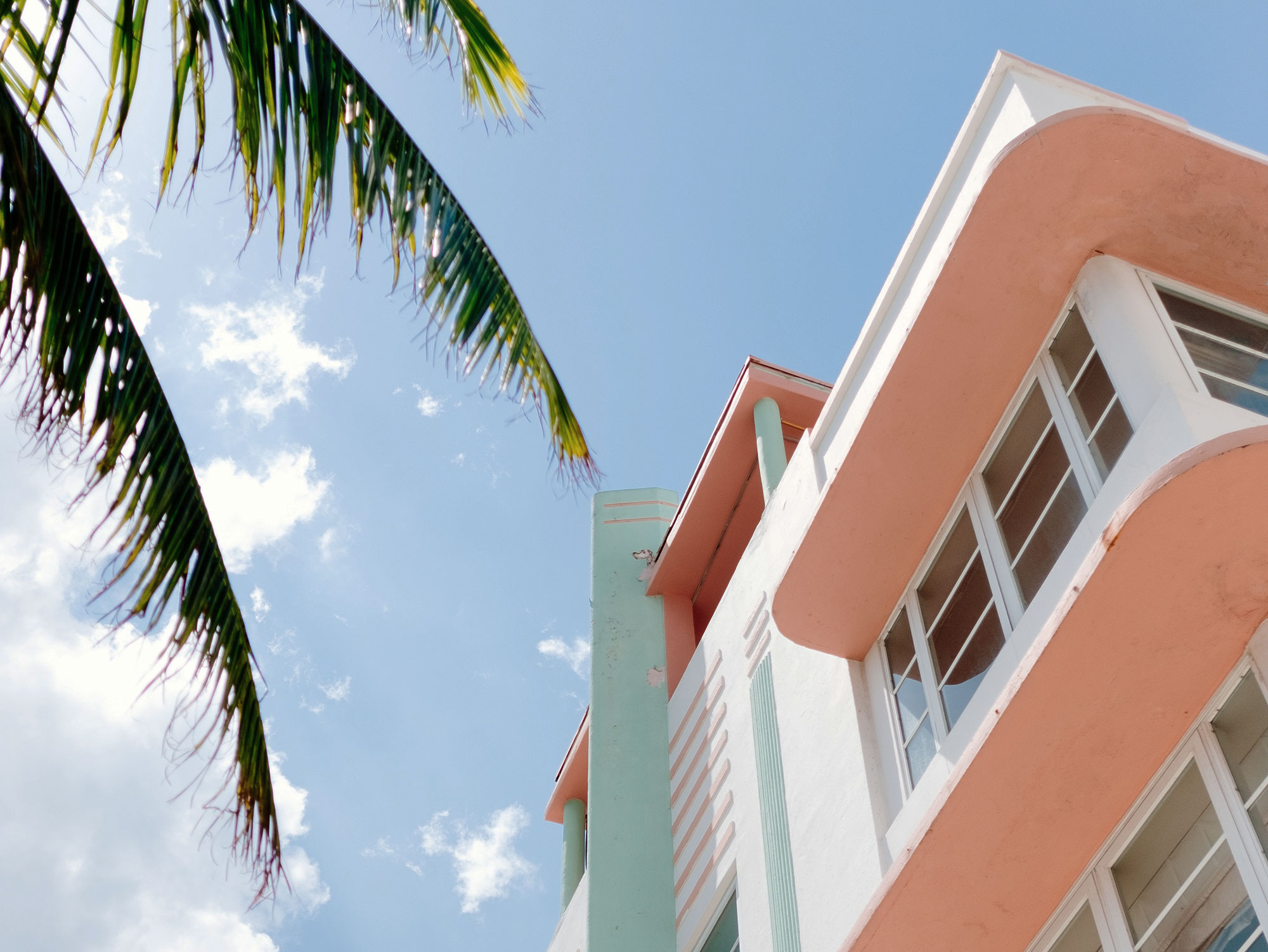 Article Name
Description
This Insider's guide to Miami will help you discover highly-recommended restaurants, bars, cafes, hotels, attractions, and shopping in this incredible city!