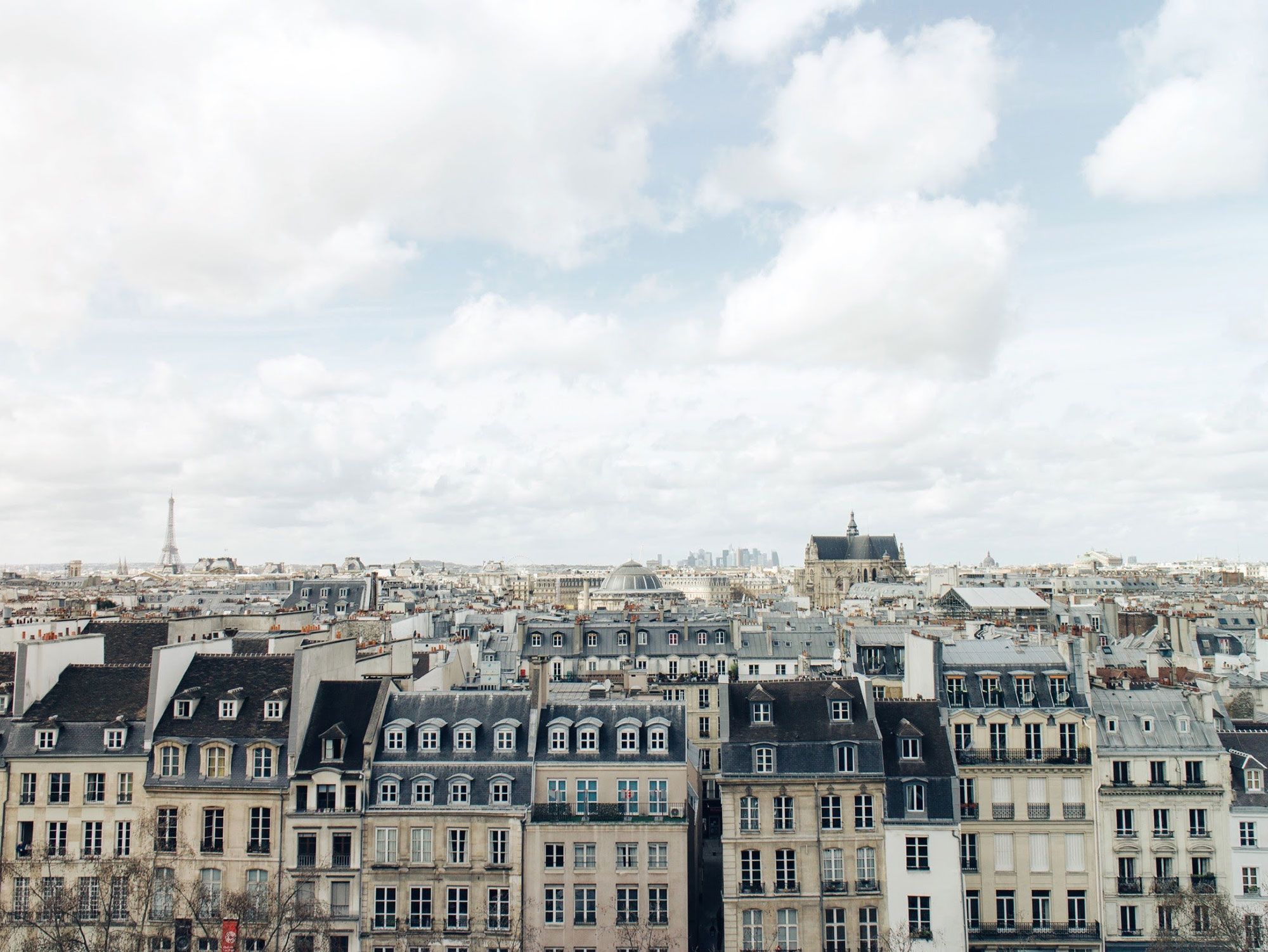 Paris
We could walk every arrondissement 100 times and still discover new things to love about Paris. From sipping on an espresso at a sidewalk cafe, to duck fat potatoes at every meal, to running through the rain along the Seine – this is a place where your dreamy image (or cliché) of what it could be actually matches reality.
Though people think of Paris as a city for the posh and fashionable (and let's be real- everyone who lives there seems to be slightly cooler) the town has so much to offer for anyone who decides to pay a visit.
With The City of Lights being one of the most popular destinations in the world, we figure you've already got The Louvre and a few of the famous restaurants on your list. In an effort to add some lesser known gems, and pay homage to the places we love most, check out our guide to France's picture-perfect capital.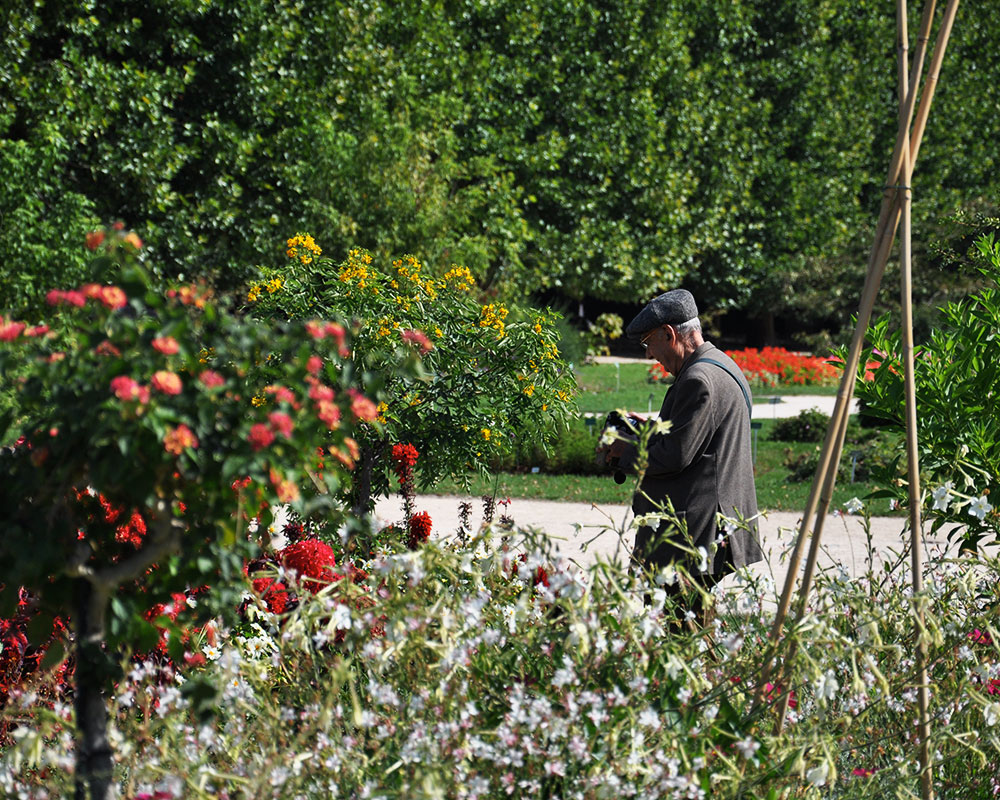 Where to stay
Okay fine. You will find a Hoxton on our list of "Where to stay" in any city the hospitality company may have a hotel in – and with good reason. Their Paris outpost is housed in an 18th century hôtel particulier and is their largest (and arguably most beautiful) hotel. Many of the furnishings come from famous French designers and you can choose a variety of guest room sizes ranging between a Shoebox, Cosy, Roomy, and Biggy. We recommend snagging a room on the top floor as they have striking views of the Eiffel Tower. With the Rivié restaurant serving classic French fair and Jacques' Bar making exotic cocktails right in the hotel – you may feel like you don't even have to leave.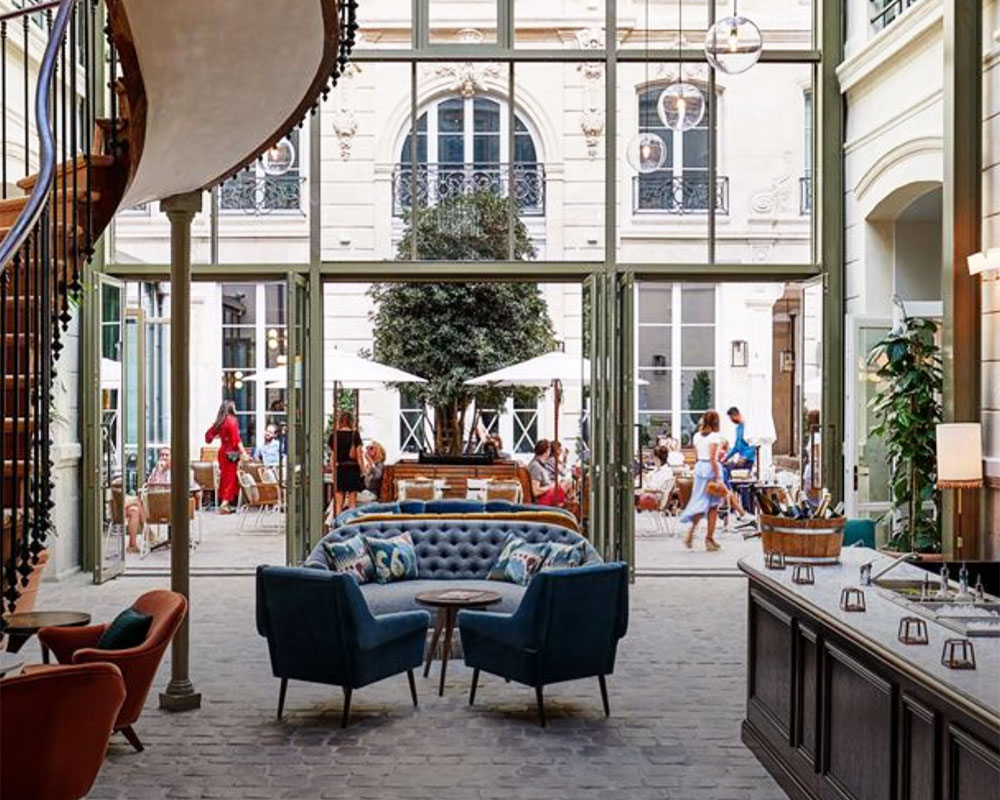 This might be the sexiest hotel in Paris. With in-room bathtubs, views of the city, and eclectic artwork decorating the walls – it's definitely a spot to book if you are getting away with your special someone (in fact – we even included it in our V-Day guide). As much as we love the rooms, our favorite thing about this hotel is that the good time comes to you. Their ground floor not only has a vinyl record library, they also have DJs that come in to spin on a weekly basis.
Experimental Group (the guys behind Experimental Cocktail club and other mainstay watering holes in Paris and beyond), took a step into the hotel business and opened hotels in both London and Paris. Built in an 18th-century townhouse and boasting 50 rooms that are designed with rich fabrics and playful details, we would crown Des Grands Boulevards the chicest of Experimental's hotels.
This is the older sibling to Amour Hotel (3-star hotel which is also 100% worth staying at). This place serves us old retro Hollywood vibes, if Hollywood was in France. With a major "cool-kid" factor, we stay at this place as much for the courtyard bar and the great restaurant as we do for the eclectic rooms.
Where to eat
This restaurant is loved by locals and tourists alike. The food is good, the vibe is better, and their chocolate mousse (which is literally bottomless) is the best.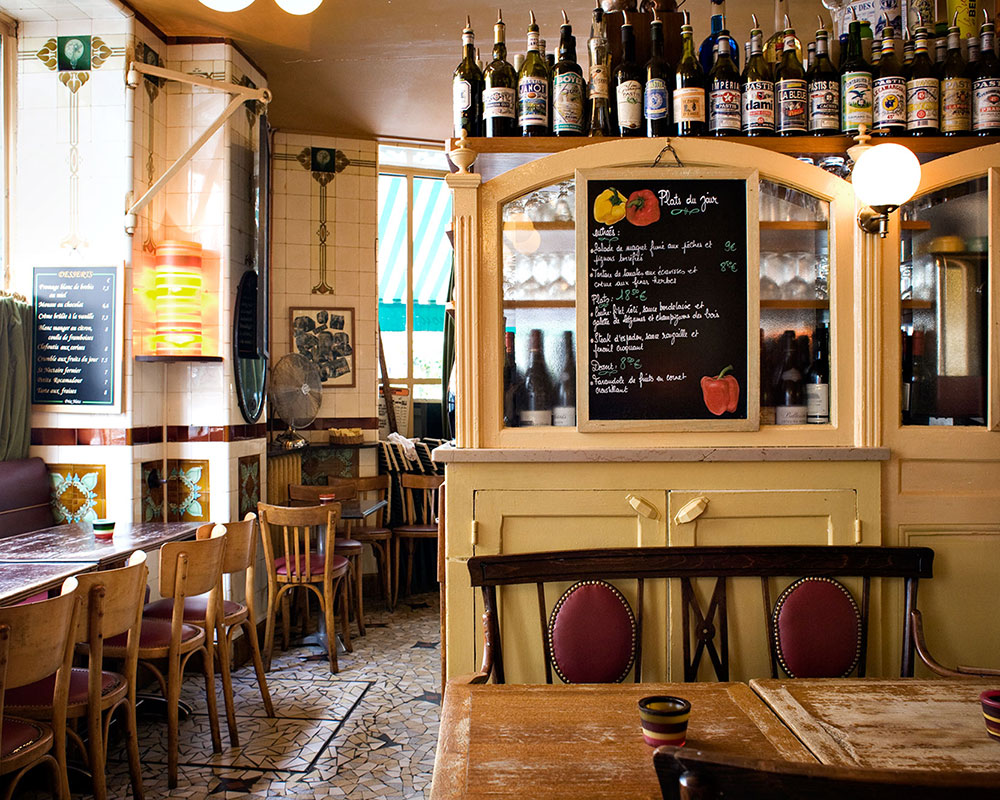 Don't come to Chateaubriand if you are a control freak. This distinctly French restaurant has one of the best and most affordable tasting menus we've come across – but you pretty much get zero say in what comes to your table. Truth be told, that is entirely fine with us because everything that comes out of this kitchen is great.
We have insider knowledge that this is model Elsa Hosk's favorite restaurant. Though it's a bit scene-y and may not be your first pick if you are trying to go to authentic Parisian style, you can't deny that La Stresa is a good dose of fun. Pasta, velvet chairs, and ornate mirrors are what define this small Italian restaurant.
This restaurant is named after a Serge Gainsbourg song. Need we say more? Fine, we will. Decked out in vintage wallpaper, Pamela Popo will take you right back to the 50s & 60s. It's classic French food and when it's warm we encourage you to grab a seat outside.
Where to drink
Along Canal Saint Martin is one of our favorite multi-use bars in Paris. This Franco-African themed space looks like a warehouse loft that has been converted into a venue – with mismatched chairs and vintage finds hanging on the walls. The best part about Comptoir is that you can come here for drinks and great tunes in the evening, and return the next day for morning coffee.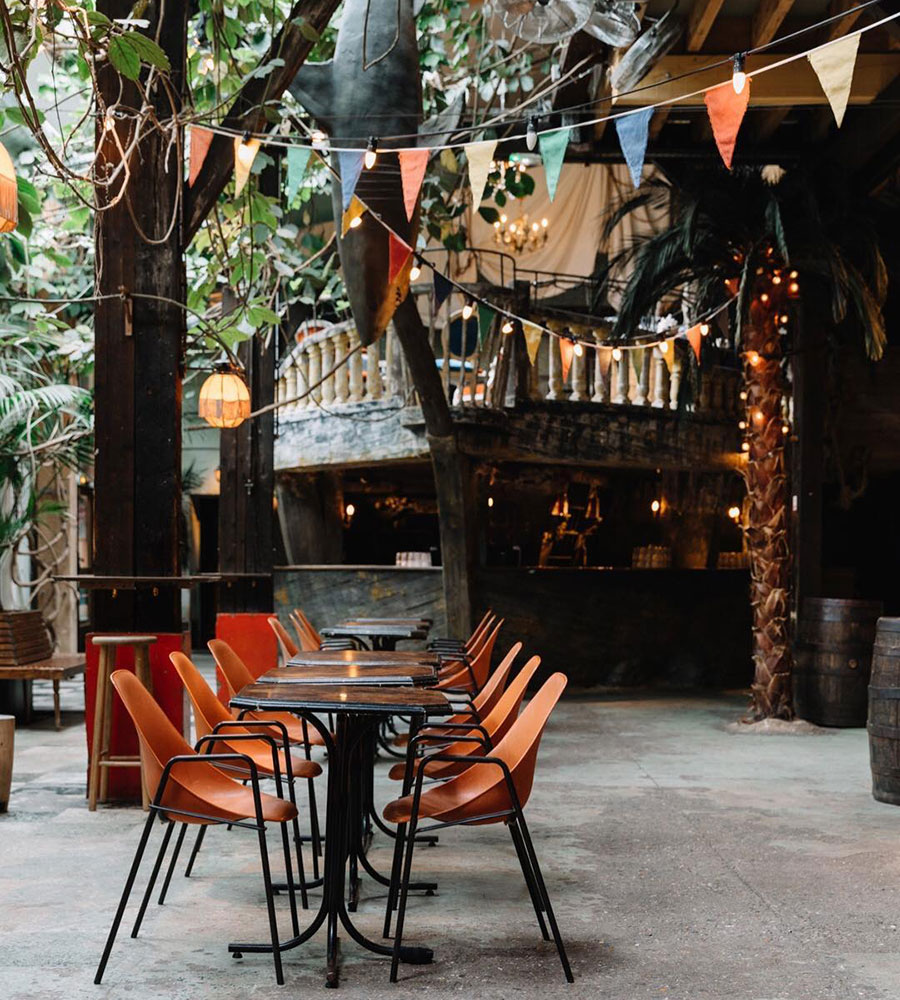 Our favorite rooftop bar in Paris. Come here for a sunset drink (or three) and make sure to dress well – you'll find a seriously fashionable crowd.
Hero is actually a Korean-inspired restaurant on rue Saint Denis. We encourage you to order the food – but we come here for the killer cocktails. The vibe is dark and sexy, and you will hear a mix of hip-hop and K-pop in the background. Can you ask for anything more?
Great cocktails in a cozy-chic space. This spot is also a restaurant, so if you get hungry there are some great picks on the menu. It's in the increasingly hip Pigalle neighborhood which has bars popping up on every street – so this is a great place to start your evening or meet for a date (you are in Paris after all…).
Behind a storefront that is seemingly closed is Le Syndicat. This bar specializes in unusual cocktails and bringing back old-school French spirits.
What to do
An indoor market with tons of stalls that carry fresh produce, prepared food, and more. It's a great place to stop for lunch.
There are few better experiences in Paris than buying a baguette, bottle of wine, and great cheese to bring to the banks of the river.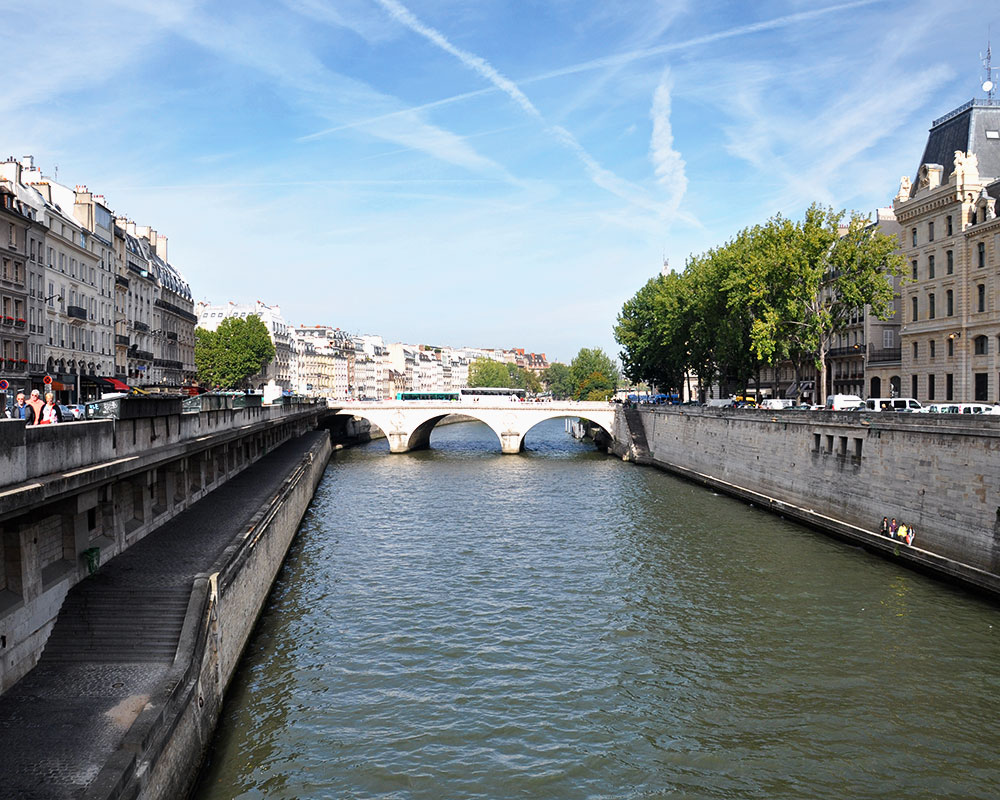 We are throwing this one in the mix because we bet you haven't visited this museum yet. The gallery explores the history of artistic exchanges between France and Sweden, and frequently has exhibits by young creatives and artists. If you have a love for Scando aesthetic – definitely don't miss this one.
We love the Canal Saint Martin because it's truly one of the most picturesque spots in a very photogenic city. It's more tranquil than the other sites along the Seine and is close enough to the Marais to make it an easy stop-by. If you're looking for that romantic pic with your friend, partner, pet, or stranger – this is your spot.
If you are in need of a Wes Anderson Instagram moment, or just want to cool off in the warmer months, come to this iconic pool at Hotel Molitor.
Where to shop
That little red car you've seen all over the internet? That's in front of Paris's favorite concept shop, Merci. This multi-floored high-end general store has home goods, clothing, used books, gifts, and even furniture. If you are meeting a special someone, they have a flower shop and if you are in need of a pick-me-up, they also have a cafe (because duh).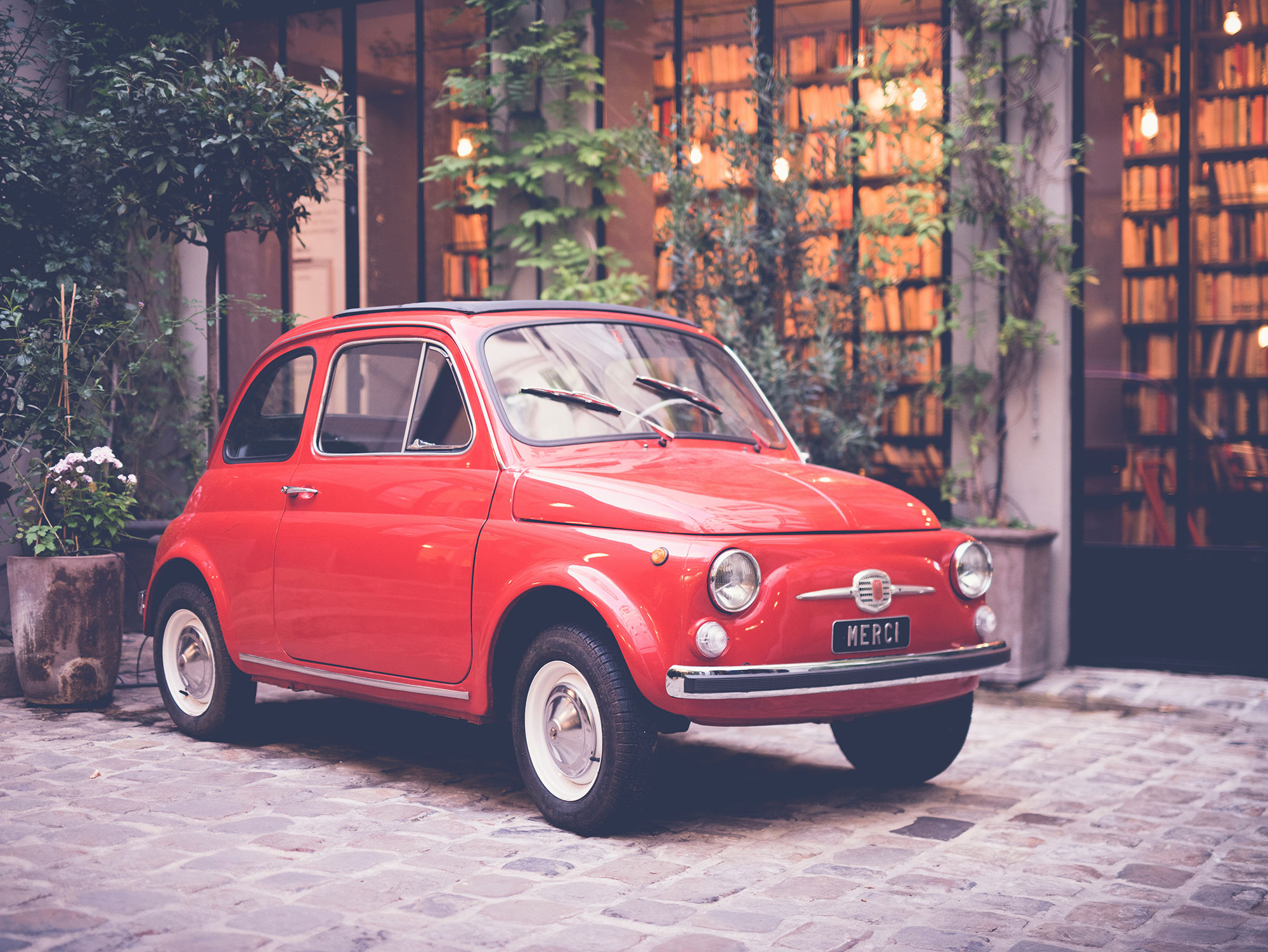 The St. Germain location of this super cool men's brand has the only women's capsule collection anywhere- go for a cool blazer nobody else can get their paws on.

This is a secondhand vintage shop…but it's not any secondhand vintage shop. Their collection is more curated than other shops in the area (which you should explore – because there are quite a few) and it is even organized by color. We have found some seriously great finds and trust you will too.
You've probably already heard about this iconic bookstore. Even if you have, go back and buy a book or a poster or anything else. We are big supporters of small bookshops, and this is one of our favorites across the globe.
This is a men's concept shop started by the same men who ran the shoe and tech departments at the famed Paris store Colette. The space has events, DJs, and guest appearances weekly, and an inspiring product collection.
Where to dance
Set in the middle of Parc des Buttes-Chaumont, this bar is a great day-time or sunset spot to grab a drink. Once the sun goes down, this place can turn into a serious dance party. It's known as a gay bar which means you can count on a good time and great moves.
Once you walk through the unmarked door in Pigalle, you'll find live jazz and brass music and a bar that specializes in New Orleans style cocktails. The crowd gets rowdy in the best possible way and this is definitely a place you can keep dancing until the wee hours of the morning.
This place has been around for a while but that doesn't mean you shouldn't go. With great tunes, neon lights, and a Moroccan themed bar, this place creates some of our favorite cocktails in the city. If you're looking for somewhere to grab a bite before hitting the dance floor, check out Derrière which is a restaurant by the same owner. We've been to both – multiple times – and can solidly say it's a great time.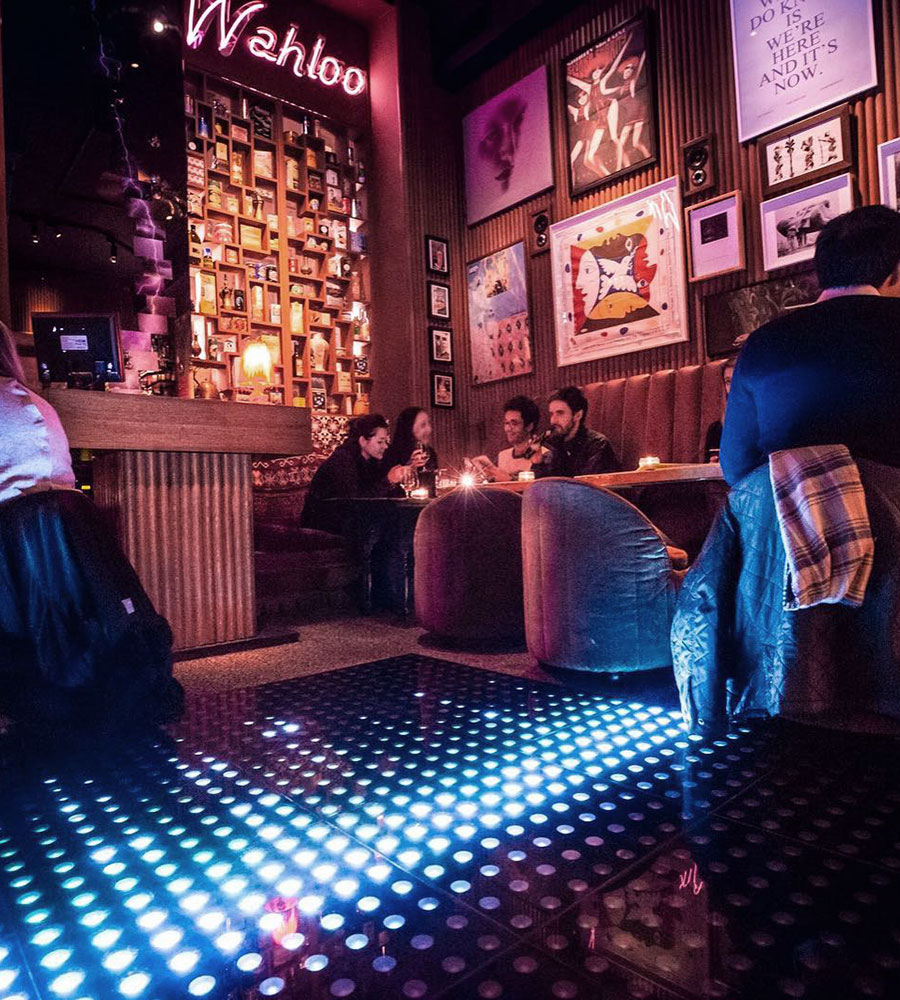 Located in Saint Germaine, this small club has been popular with the fashion crowd for years. You will most likely find an intimidating bouncer out front, alongside a very attractive woman with a "list" that you may or may not be on depending on their mood. If you get in the door, head downstairs for champagne and dancing in a parlor style bar decorated in floral print.
Where to break
Truly some of the best pasties you will have in Paris. Come here for tea or lunch – or both.
One of the city's first specialty coffee shops. Similar to the small coffee-culture spots you now find in NYC, this place has a strong brew and not a lot of space, but come here for takeaway and you won't be disappointed.
Popular with the fashion crowd, Télescope offers great coffee, an amazing tea selection, and a variety of other warm or cold beverages for that perfect pick-me-up in your day. Be mindful that you can't bring your laptop – but it makes this cafe a great place to read, write, or people watch.
Jardin des Tuileries or Jardin du Luxembourg
Pick up a coffee or something sweet and make your way to the famous Jardin des Tuileries or Jardin du Luxembourg. Sit along the fountain to watch little kids play with boats and Parisians sunning themselves. The Luxembourg gardens is a perfect place to have a picnic, and has tons of things for children. The Tuileries will set you in the middle of museum isle. Either way, they are great spots for an afternoon kickback.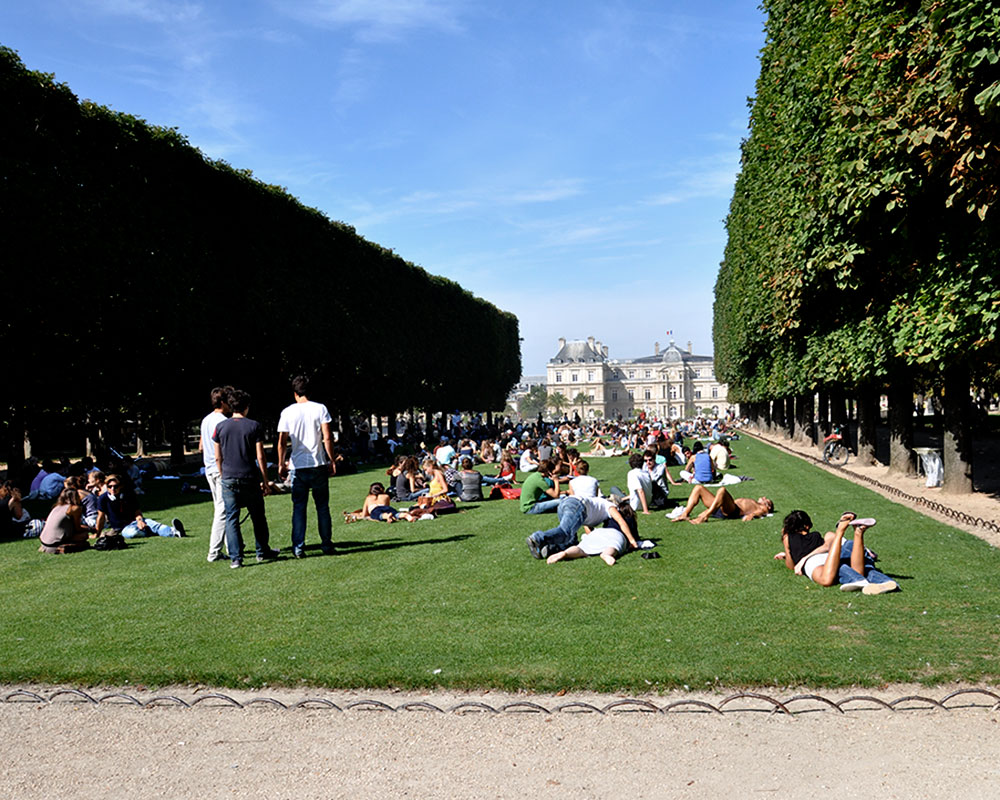 Where to get your hit of culture
We are assuming that you are already going to the Musée de l'Orangerie (which is one place we make sure to visit every time we go to Paris). We highly encourage you to also make a pit stop at this museum dedicated to photography which sits on the edge of the Tuileries gardens – just a short walk from Monet's waterlilies.
Once the workshop of the famed sculptor, the Hôtel Biron and its gardens are now a museum dedicated to the work of the artist and the collection of art he kept. You can visit his studio in central Paris as well as his home just outside. We recommend doing both.
One of the largest contemporary art centers in Europe, Palais de Tokyo extends the Musée d'Art Moderne. With a focus on emerging and established artists from around the world – you will see new works from some of recent history's best talent. Though it may not be one of your first stops in Paris, this is the place to go when you've already hit the classics a few times.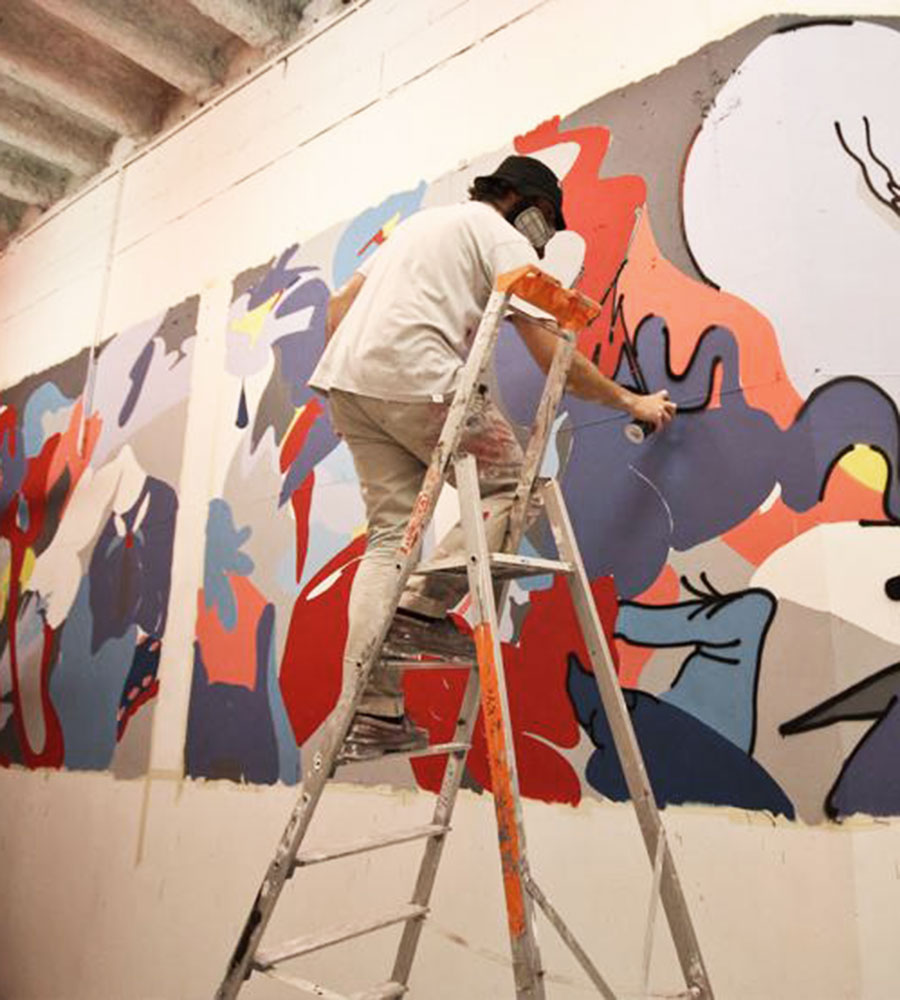 If it were possible to have a dinner party with the dead – you would 100% want to come to the largest cemetery in Paris for the best company around. Gertrude Stein, Oscar Wilde, Jim Morrison, and Edith Piaf are all buried here.
Where to work
This is more like a co-working space than a coffee shop. You pay based on the hour and get free drinks and snacks while you're there. Conveniently located in the 3rd, you'll find fast wifi and plenty of outlets.
This coffee shop is bright and welcoming with plenty of space. The staff is super friendly, and it serves as sort of a "remote office" for locals and tourists alike. Plus, they have great coffee.
This is a large concept space that is completely free to the public. It has cultural programming and events that come through the space. It's also home to coffee shops and bars on each floor. Make yourself at home because this is the kind of place you can stay awhile. Make sure to check out any exhibitions or shows that are up while you're there.
Summary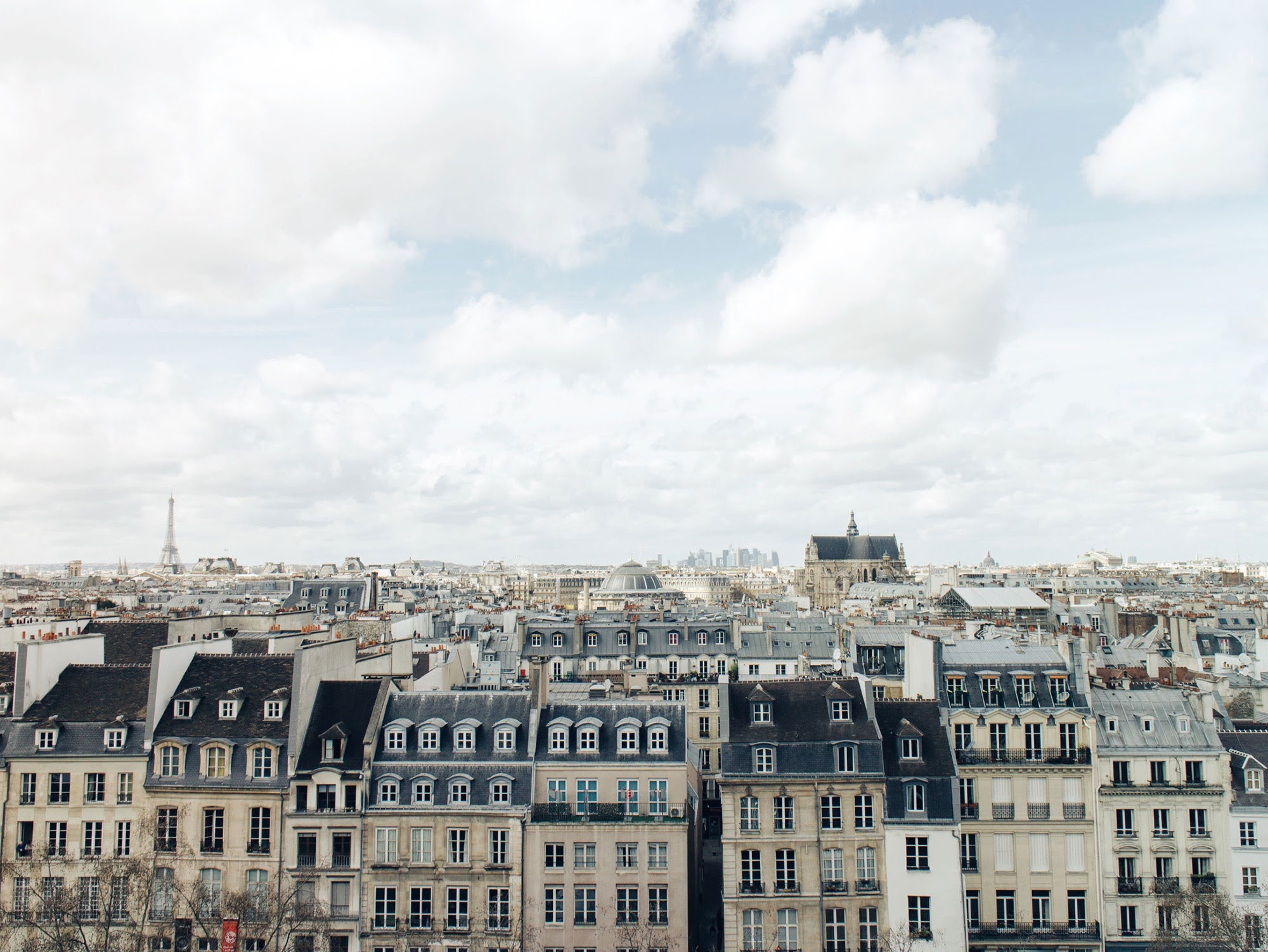 Article Name
Description
This Insider's guide to Paris will help you discover highly-recommended restaurants, bars, cafes, hotels, attractions, and shopping in this incredible city!