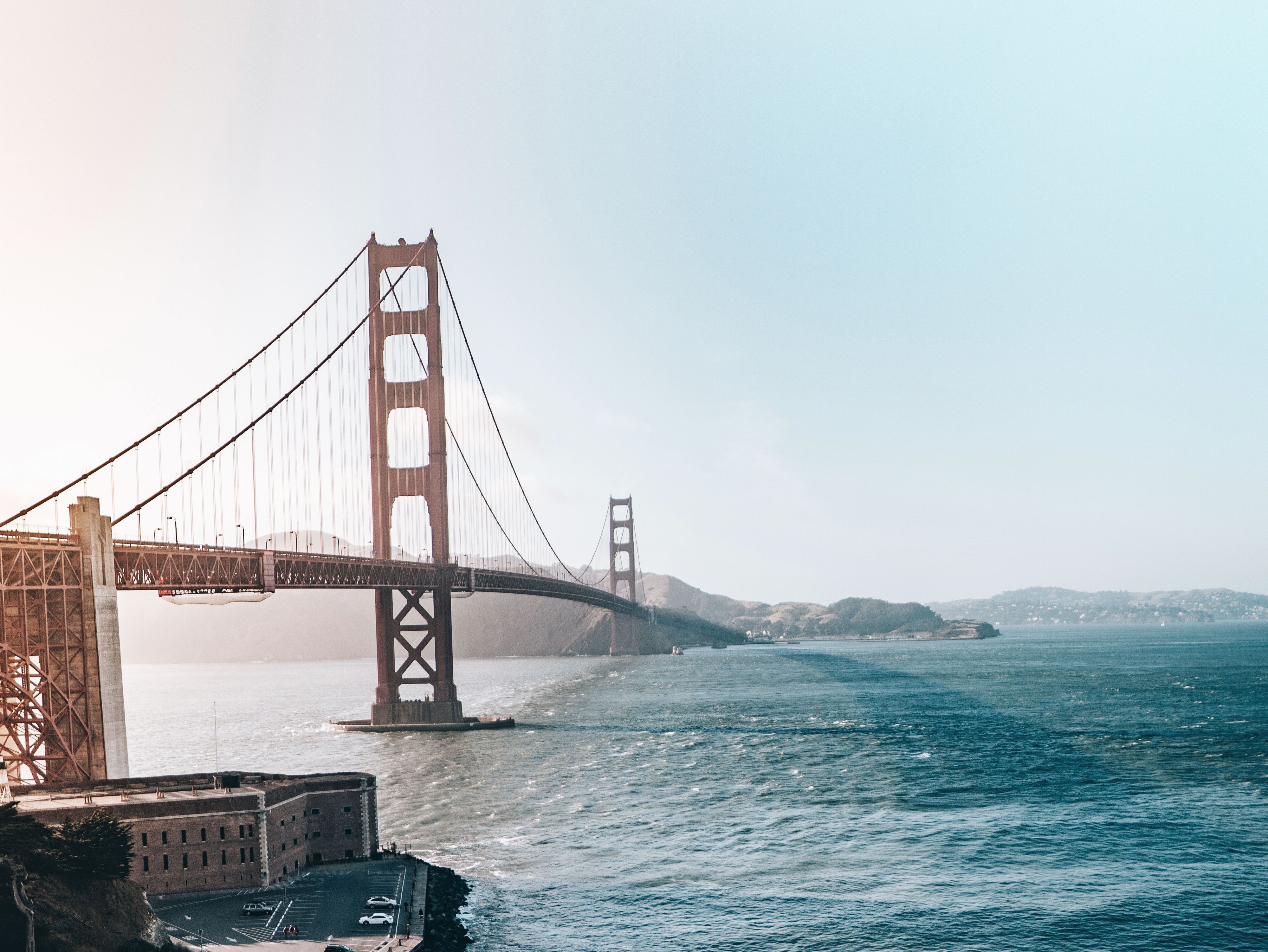 San Francisco
San Francisco has changed a lot over the last few years. We won't saturate you with our opinions regarding the positive and negatives of the tech boom or rising rents – but it's impossible not to acknowledge that the city has seen a poignant shift. 
Even with all the cultural and tangible developments that have happened within the city, we are still flying to SF a few times a year for work and, yes, taking some time to play as well. We still love the NorCal energy, beautiful hikes, and impeccable food that will always make SF what it is: one of our favorite places in California.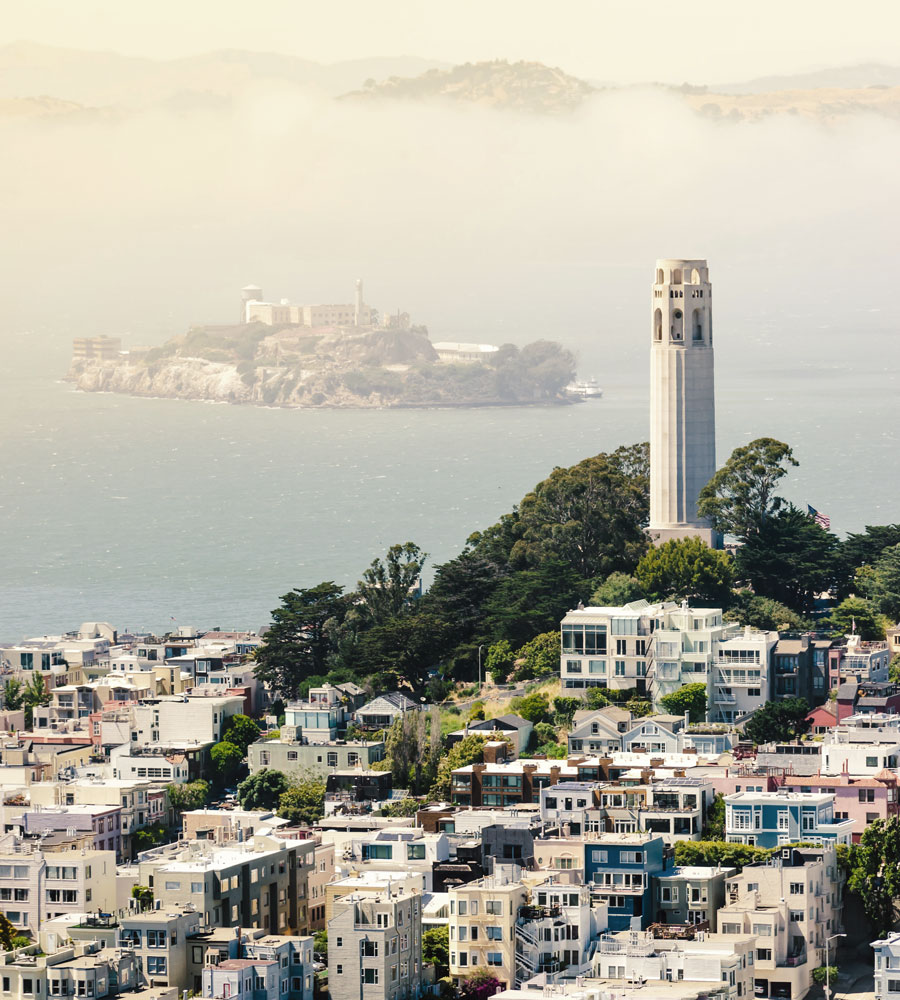 Where to Stay

Name one of America's coolest hotels some years ago – Phoenix Hotel has maintained it's hip factor even in 2019. The courtyard pool is definitely a plus. Being that it sits between the Tenderloin and Civic Center – it plays on the artist factor and has a 1950's rock n' roll vibe to it.

If you are looking for a more upscale experience – check-in to the St. Regis. Though we love the luxury of this particular outpost, we also love that it is directly next door to SFMOMA. The indoor lap pool is absolutely worth a dip and we would highly recommend visiting Remede Spa while you're here.
Inside the Tenderloin flatiron building is Proper Hotel. Most guests come for the great contemporary design and attention to detail. We agree – and love the rooms – but we really come here for the rooftop lounge which has built in fireplaces and a great view of Market Street.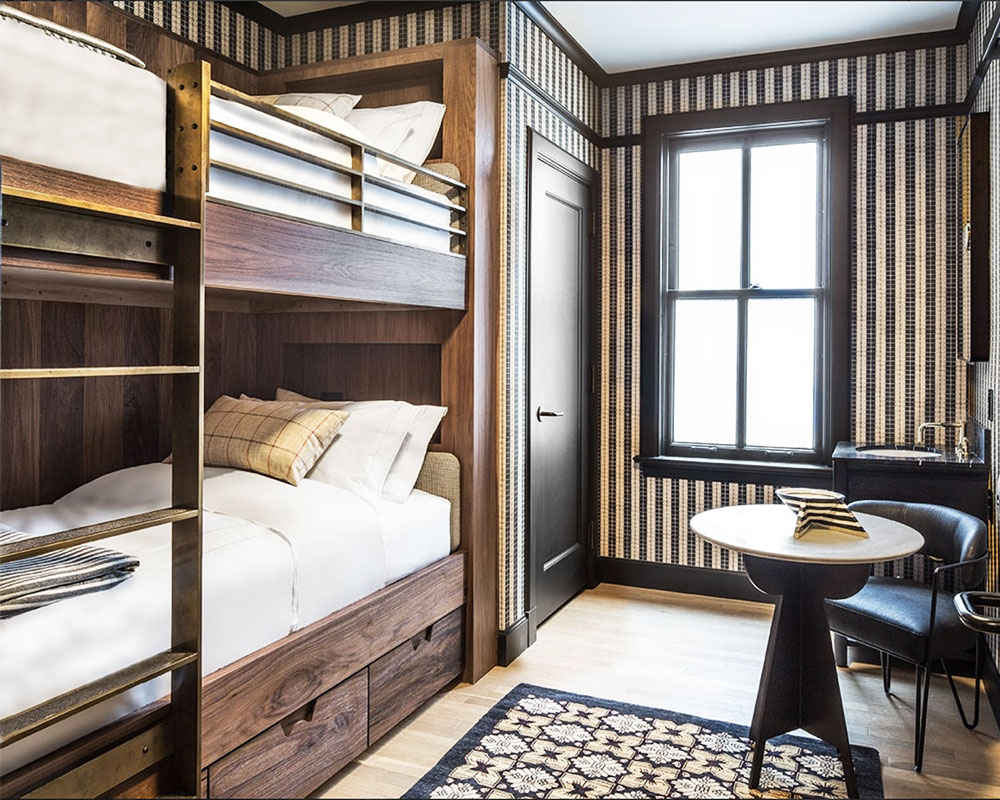 Where to eat

In the Mission, you will find one of our favorite plates of pasta in the city. The waits are long, but are entirely worth it. They have inventive pastas (we've seen them combine ingredients like chocolate and lobster), and we're hard pressed to find another spot like this in SF.

San Franciscans are going to try to claim that they have the best Mexican food in California. They're wrong – because LA – but you'll forgive them for that when you try Taqueria Cancun's burritos. Get the Burrito Mojado and prepare yourself for a nap afterwards.

If you haven't been to SF before – this is your first stop. You should plan on coming with a group and you should make room for some seriously good dim sum. If you've already been to SF, chances are you've come to this famous establishment, but that is no reason not to go again.
First things first: book a table early. State of Bird Provisions is consistently one of the city's more popular restaurants. The dim sum style service makes it into more of an experience than a standard dinner – and you will find inventive plates that might not sound appetizing when the waiters tell you what they are, but you will eat them anyway and witness pure food bliss.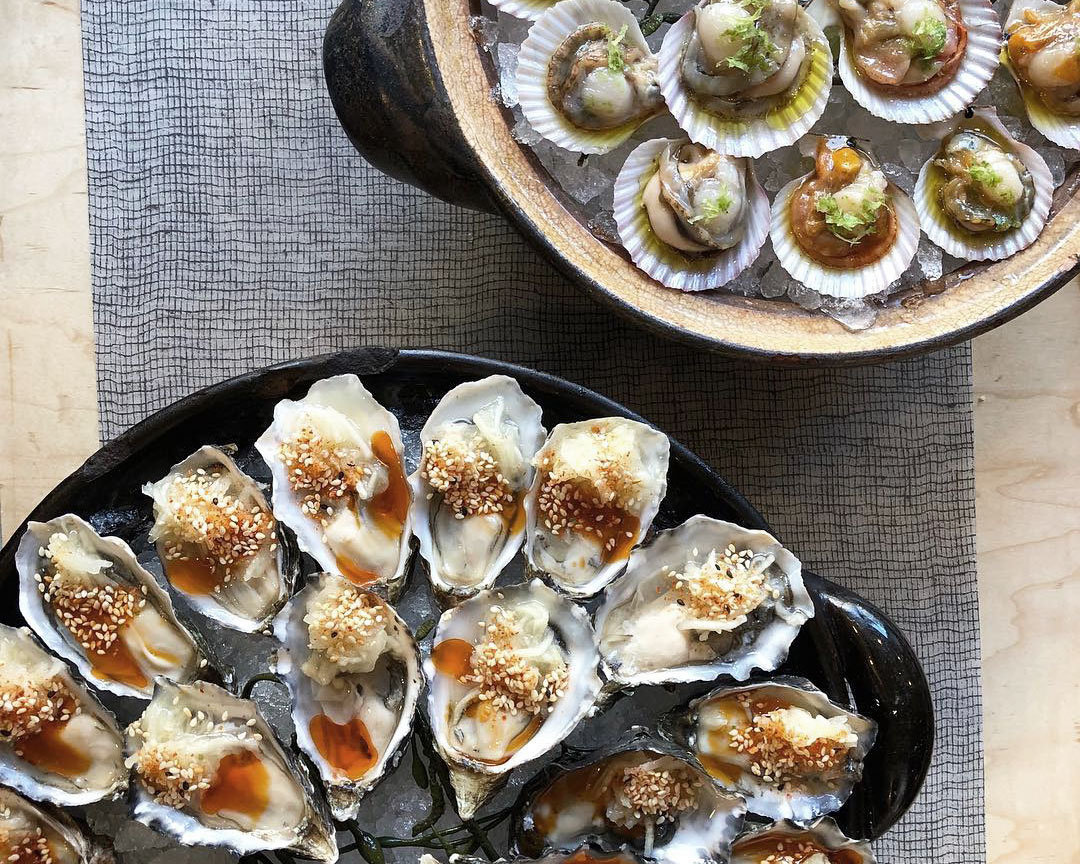 Where to drink

Fantastic cocktails in an upscale space with old-school banquets and a wood bar. The music is great and so is the food. One of our favorite spots to grab a drink with that person you haven't seen in 5 years but still want to impress.

We love a pisco sour – which is why we are putting Kaiyo on our list. The menu boasts creative cocktails featuring pisco as well as sake – which makes it a touch more interesting than your standard drink list.

You may think you're in Palm Springs when you walk into this place – but that is kind of why we love it. For those foggy days that SF is famous for, head to Bon Voyage for their bright interior and tropical cocktails.

Where to dance

The crowd at Bissap Baobab has changed quite a bit (which can be said for the entirety of San Francisco), but it's still just as great of a place to get down. Come early to get Senegalese food and stay for the sweaty dancing. They'll be blasting West African music, hip-hop, reggae, and everything in between.

We love this Mission establishment because it has something for everyone. Latin music, 80s, pop – doesn't matter, there is a night for that.

In SoMa, this weekday bar turns into an underground dance fest come the weekend. You'll find acrobats and sweaty dancing – and we bet you'll have the time of your life.
Where to work

You might have seen Verve on our LA list too (we love their coffee), but their SF location is just as great for a full day of work. You'll find large tables, WiFi, and couches, plus their coffee is some of the best around. They have solid pastries and some healthy California menu items to keep you going.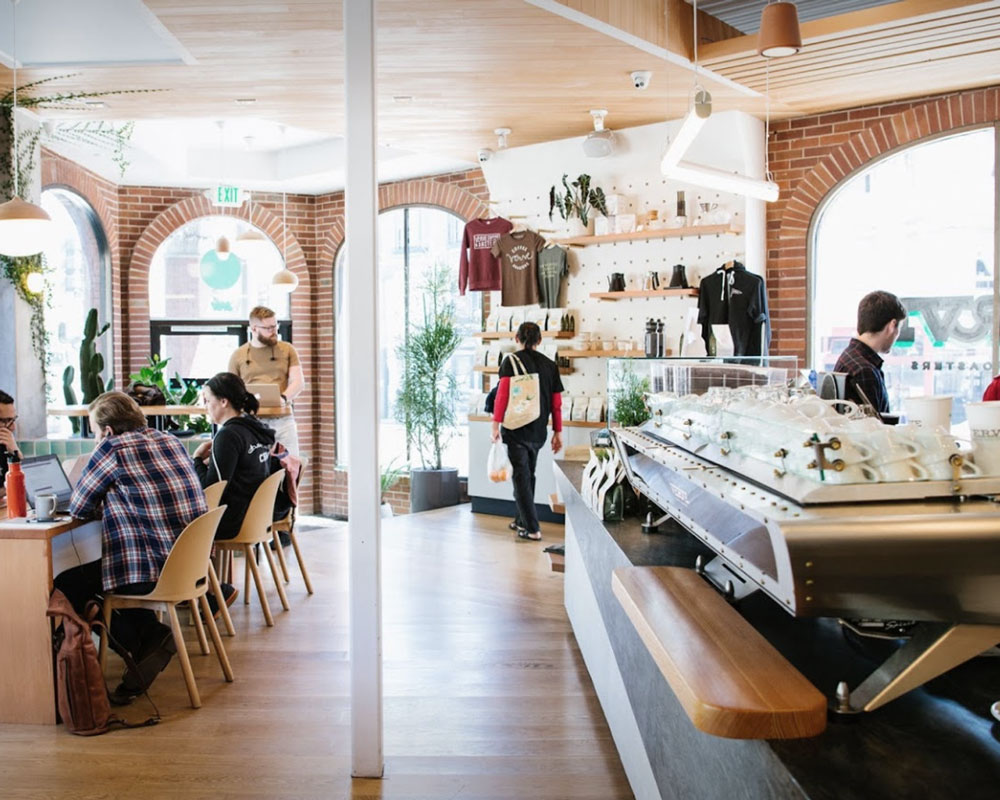 We love this bright lobby for getting some necessary quiet and a bit of work done. The space is decked out in modern furnishings and it isn't usually too busy.

This is a laid-back coffee shop in Russian Hill that makes their own almond milk (you're in San Francisco, remember?) and has great WiFi. A good option for some caffeine and some power when you are in the neighborhood.
Where to get your hit of culture

If you've been to SF, you've most likely been to the de Young. That is no reason not to go back and enjoy their fine art collection and the visiting exhibits. We also love that it is located in Golden Gate Park.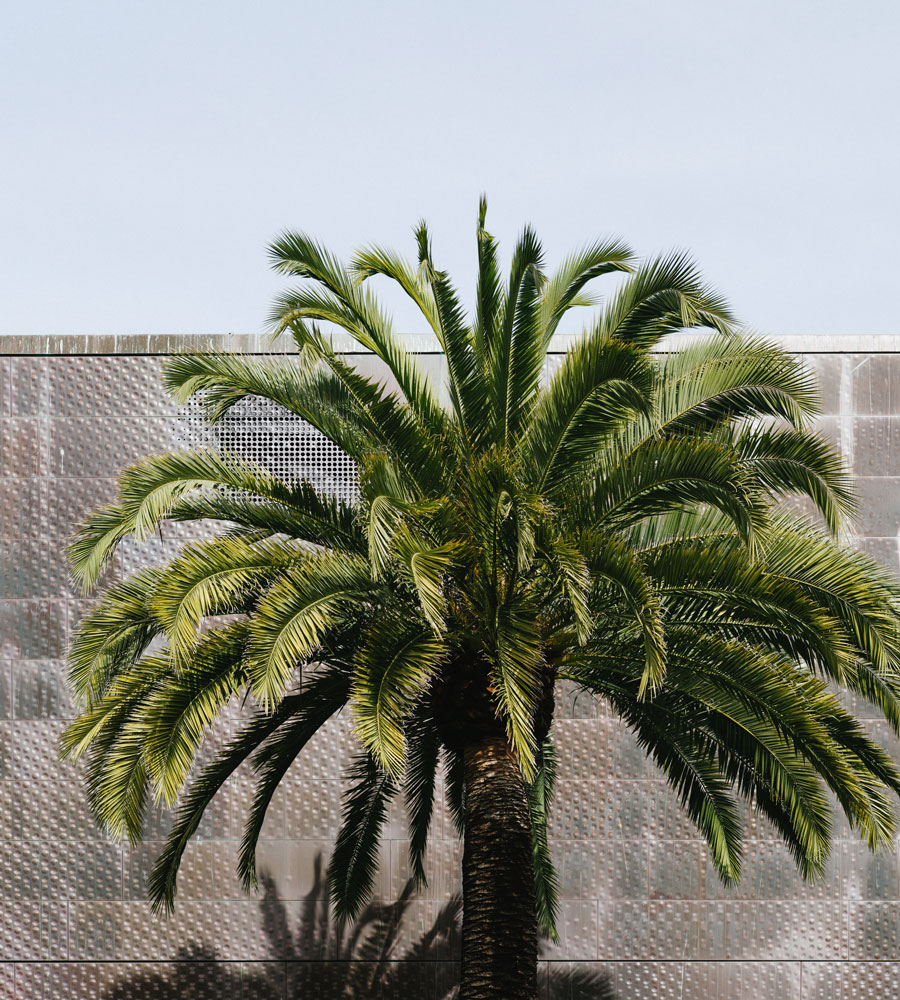 Yerba Buena Center for the Arts

YBCA serves a mix of exhibits ranging from film to performance to fine art. It is largely community based and is a great way to find out what is up and coming in SF.

This trail goes from Baker Beach to the Golden Gate. It's actually part of the California Coastal trail – which spans across the state. In the event you aren't looking for an experience out of a Cheryl Strayed book – take this 2-3 mile walk along the coastline to get a view of the bridge.
Where to shop

If you love Unionmade, but wish they sold women's clothing – then come to Mill Mercantile. It's a perfectly curated shop in SF and one we hit every time we are in town.

You have to make an appointment to visit this showroom in Outer Sunset. Owned by a few artists, you will find gorgeous, reclaimed furniture and high-design surfboards.

With its minimal design and carefully curated collection of women's wear – you will definitely find something work purchasing at Le Point. Started by a stylist, she stocks labels like Staud, Mr. Larkin, and Tibi.

Where to work out

In the event you are in SF for a little vacation – come to International Orange for a Vinyasa flow class. The space is inspired by Japenese minimalism (it's gorgeous) and absolutely feels like an escape. The real reason we come here to unwind is because International Orange is a spa first and foremost – so you can really unwind after your flow.

White walls, clean lines, and great reformer classes. This is a pilates studio in SoMa that is the classic California wellness space you might crave. Their reformer classes are great but they also have barre options if that is more your thing.

There are tones of hikes in and around SF. Of course, heading to Point Reyes for a day or two is ideal – but if you can't get a car or the time to escape there are plenty of trails close by. Head to  Twin Peaks, Mount Davidson, or Angel Island State Park for an outdoor sweat.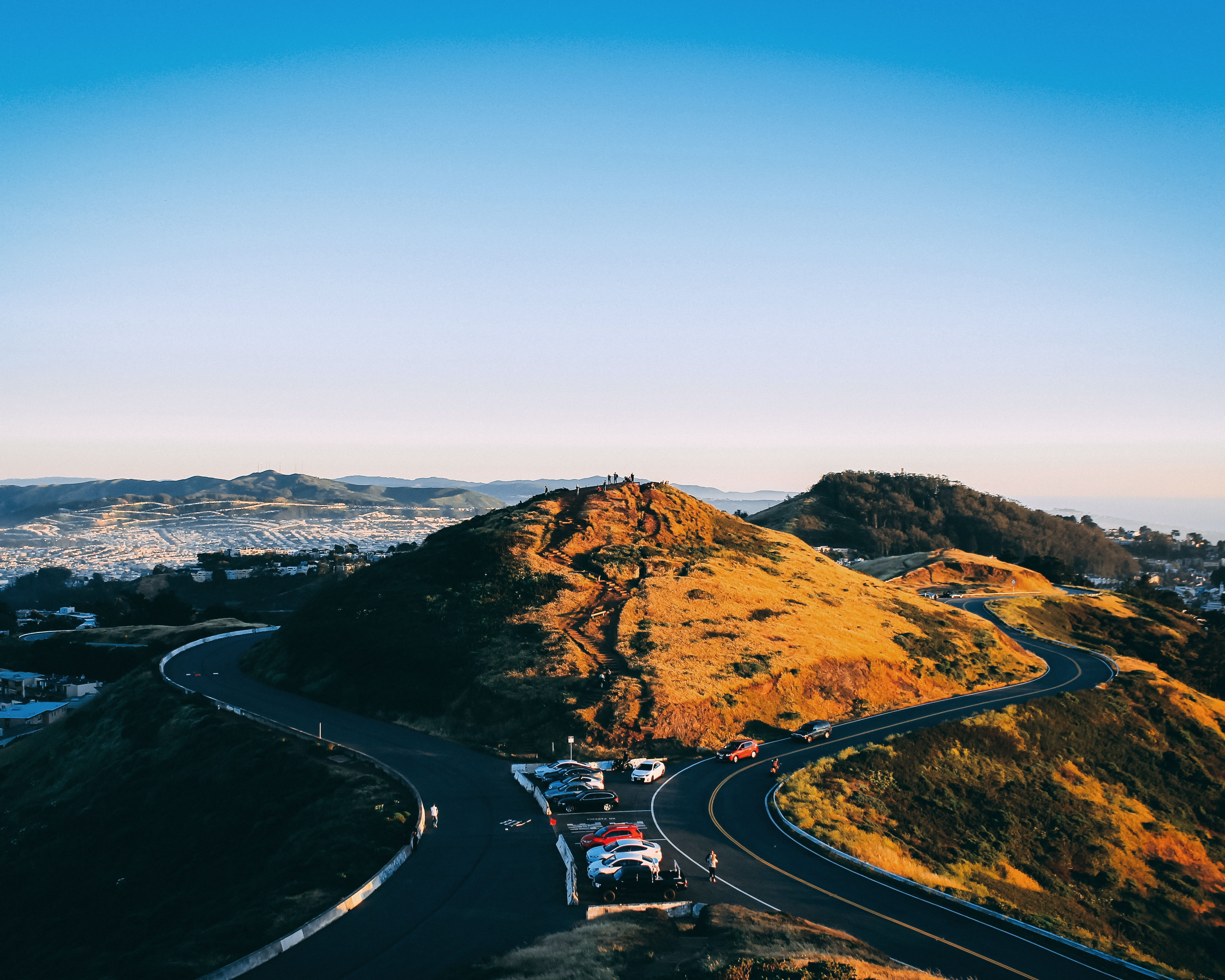 Where to break

We love this coffee shop because it has somehow remained humble amid the cavalier SF coffee scene. They make their scones every morning (and they are amazing) and have homemade pie at the ready. Basically, it's a perfect place to break if you are around Hayes Valley.

We love this little coffee shop in Outer Sunset. If you want a small cup of fresh brew before heading to hike – stop here. If caffeine isn't your thing, totally fine – you can also get fresh coconut juice.

Are you a coffee snob? Do you know a coffee snob? Do you not understand what the term "coffee snob" actually means because it is just coffee and what the hell is there to be snobby about? Turns out, Sightglass can answer all of those questions – because it is the place for true coffee aficionados.