Seville
Seville is the capital of Andalusia and is located in the Spanish midland, surrounded by stunning mountains. The best possible advice we can give you is not to go here in July or August. The heat can be oppressive, and the city turns into a ghost town. That is, aside from the unfortunate tourists that didn't get the memo. During the remaining 10 months of the year, this place will absolutely win your heart over. With cozy streets, delicious tapas, and vibrant culture, it's hard for us to find things not to love about Seville.

Seville is the birthplace of Flamenco and yes, that fact alone makes everyone here just a bit sexier. It's home to the largest Gothic cathedral in the world and regardless of your religious preference, we promise you will be floored by the architecture. Roaming the cobblestone alleyways, you'll hear Spanish guitar and smell Boquerones or Pringa from the nearby restaurants.

In fact, we would be fine skipping the site-seeing all together and drowning ourselves in sangria and tapas as the sun goes down. Unfortunately for us, there is so much to see that our plan won't really hold up.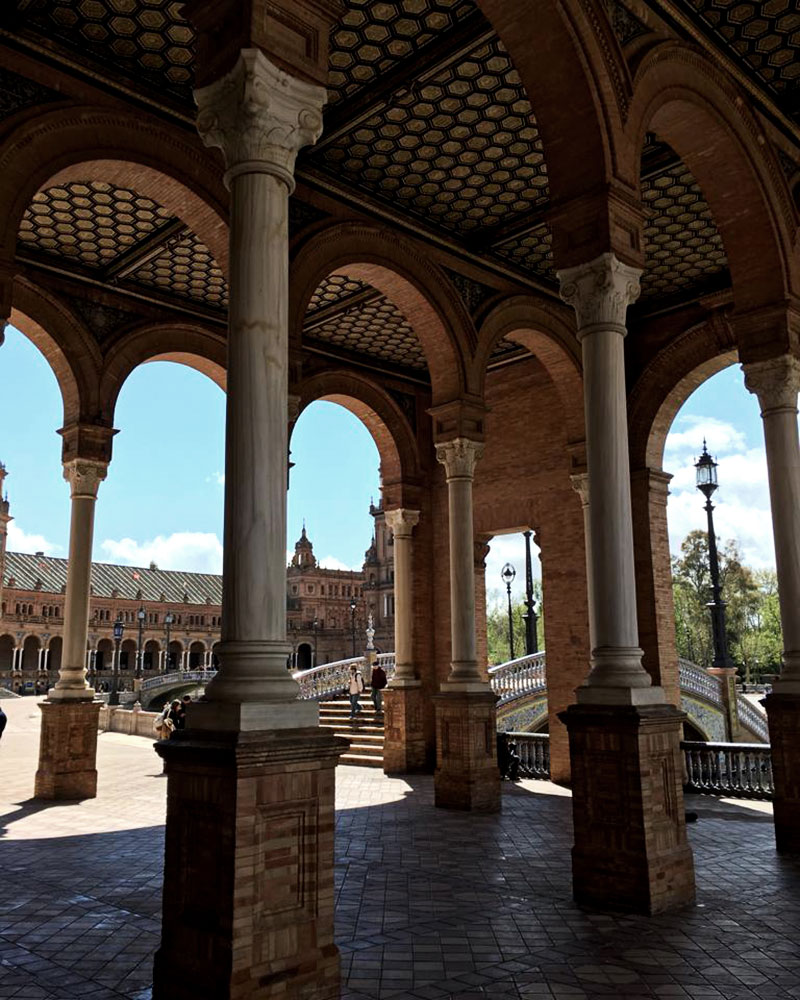 Where to stay
Hotel Alfonso XIII is the crown jewel of Seville hotels. The style is classic and old, and it's in pristine condition. You can't find a better hotel breakfast – with three different restaurants, we expected that to be the case. If you prefer something more personal, Hotel Monte Triana is everything you need. This stylish boutique hotel has each room named after a city the owners have visited. To make it even more adorable, each one is decorated with art the couple has collected from their trip.
Where to eat & drink
The name of the game for breakfast in Seville is "Pan Con Tomate" with "Cafe con Leche." You can't go wrong with that order and it's as simple as it is delicious. Head to Bar Alfalfa and grab yourself a seat by the window to watch beautiful Andalusians stroll by while sipping your coffee.

The best restaurant in town for lunch is La Brunilda Tapas. This place opens at 1 pm and takes no reservations so get there early. If you can't get a table don't go crazy, walk over to Triana market instead. Buy something on the go from one of the many food stalls there is to choose from.

For dinner, restaurants open at 8 pm at the earliest (we are in Spain after all). However, Cañabota, one of our favorite restaurants in Seville, is also one of the few that stay open all day without being a tourist trap. Perfect if you're still on another time zone and want to have early dinner. Cañabota is famous for its extensive fish menu and is a must for couples.
For a group of friends, we would rather go for a late dinner at Lobo López. Great atmosphere, solid food, and your chances of meeting eyes with that cute Spanish guy are actually pretty high.

For a traditional Seville experience, go to Plaza Alameda de Hercules. This plaza is filled with young, hip locals who live nearby or come to hang out as the evening passes by. There are restaurants back to back, so pick whatever restaurant you're feeling at the moment. Our favorite is Arte y Sabor but really, you can't go wrong.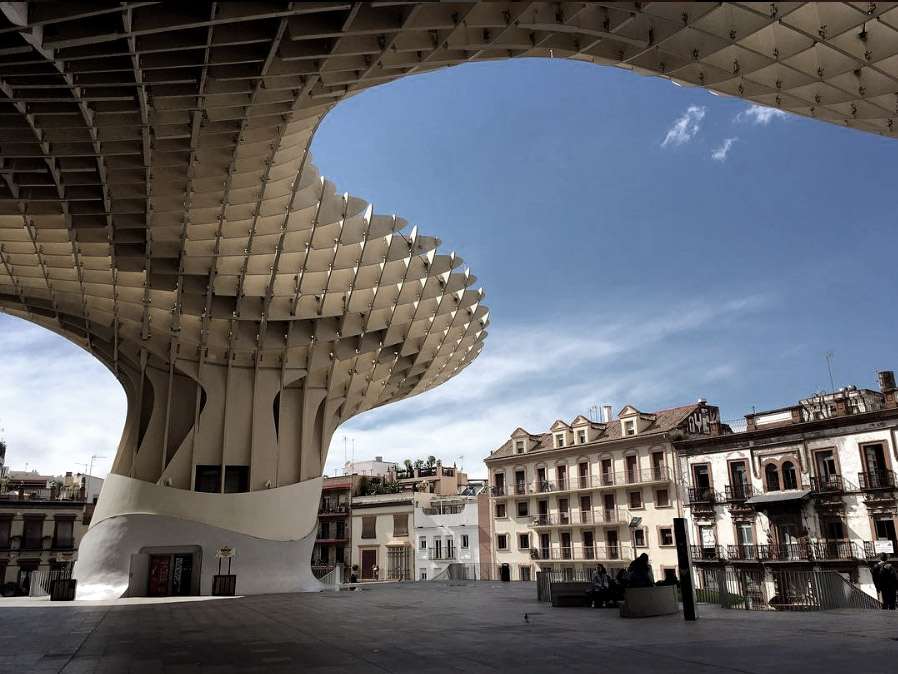 Where to get a coffee
Don't be thrown off by the hectic street traffic surrounding Torch Coffee Roasters. The coffee in this place is great- and will absolutely satisfy you coffee-snobs out there.

Ofelia Bakery is a modern looking coffee place offering the tastiest treats you can find. All homemade, and (thanks to American influence) a lot of vegan and gluten-free options, in case you're in need of that type of thing. The vegan chocolate brownie will changes lives. Their menu changes daily but if you see it on there – please, for us, order it.

Where to shop
There are tons of cute shops in the heart of Seville. Go to Calle Rioja and start with a mandatory visit to BIMBA Y LOLA and then work yourself down the street from there.
Where to see some hits of culture
Real Alcazar de Seville is the royal palace in Seville. It's a UNESCO World Heritage Site, and if that's not enough to convince you to go here, you should also know that this place was used as a backdrop for Game of Thrones. Knew we would get you with that one. When you go, make sure you tour the entire palace. The botanical gardens inside are truly not to be missed.

If you can't get enough of the greenery, go to Parque de María Luisa. Rent a bicycle, buy an ice cream, and enjoy the surroundings. Plaza de Espana, that pays homages of Spain's 48 provinces, is part of the park and you can rent a boat to take out into in the canal that surrounds it.

If you're more the history type, head to Torre del Oro. An amazing old military watchtower, Torre del Oro has a tour focusing on the city and how it came to be.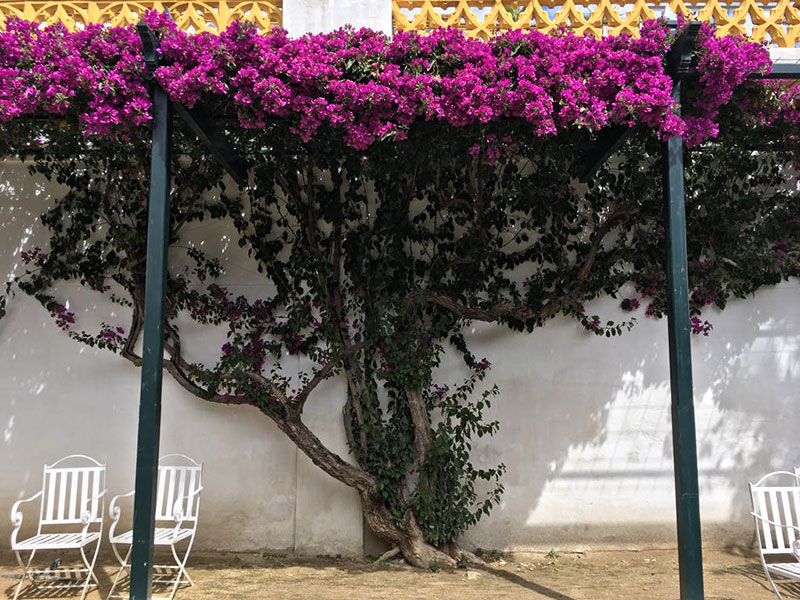 Where to work out
Go to Parque de María Luisa where there are yoga classes held several days a week. Enjoy the fresh air with those deep inhales.

Where to party
DadáBar. There is nothing fancy about this place. We love that! Come here, let go, and dance a little bit. We don't feel the need to say much more. Just know you should go.

If you're looking for something more upscale, check out Lobby Room. It's a great time, and open late (this should be a given with almost anywhere in Spain). Be sure to get churros with chocolate sauce on your way home. There are Churroterias all over in Seville, and they are always a good idea for a late night snack after drinking one too many glasses of cava.
What to do
There are great rooftop bars around Seville, and seeing the city from above is truly breathtaking. The one closest to the main cathedral is part of the EME Catedral Hotel. Warning: there will be a few tourists here but it's worth it.

A Flamenco show is an absolute must see while you're in Seville. This city is the birthplace of this traditional dance. Museo del Baile Flamenco (C/Manuel Rojas Marcos 3), which hosts several one-hour courtyard shows each evening is a great option. Or, if you're planning in advance, buy a ticket for one of the shows at Tablao Flamenco Los Gallos.

Best place for IG stories
Metropol Parasol, also known as Las Setas (The mushrooms). This is an amazing architectural site that you wouldn't necessarily expect in an old Spanish town like Seville (it feels extremely modern, in contrast to the surroundings). The wooden construction is made up of six platforms in the shape of large mushrooms. It is the best 360-degree view of the city and is the perfect backdrop for your 'gram letting everyone know you're in Seville. And they're not. Come here just before the sunset, when the light is the most beautiful to see the city. Just make sure to put your iPhone down for a moment and take in the view for what it is: stunning.

Where to get some R&R
AIRE Ancient Baths Sevilla. As you may glean from the name, AIRE is a bathhouse. To be specific, it is a palace they turned into a bathhouse. And I guess we should really just call it a spa. You can book services and enjoy the gorgeous facilities. They even have a large jacuzzi on the roof where you can enjoy the view of the main cathedral next door.
The treatments are fantastic but not quite the standard spa experience. Instead of getting your massage in a private room, you will be guided into a main area where others are also getting treatments done. The room is beautiful and has dimmed lighting, candles, and soothing music. We love it but it's obviously not for someone who needs four walls between them and their spa neighbor.

Where to work- ie creative remote "offices"
We love getting a start on the work day at Hotel Alfonso. With three restaurants, there is plenty of room and lots of choices when it comes to food and drink.
The place that will really spark your creativity is Un Gato en Bicicleta. Originally a bookshop, it has now incorporated a cafe where you can come and work for the day – and maybe even enjoy it. There are magazines and books everywhere, and in the back, they even have a ceramic studio.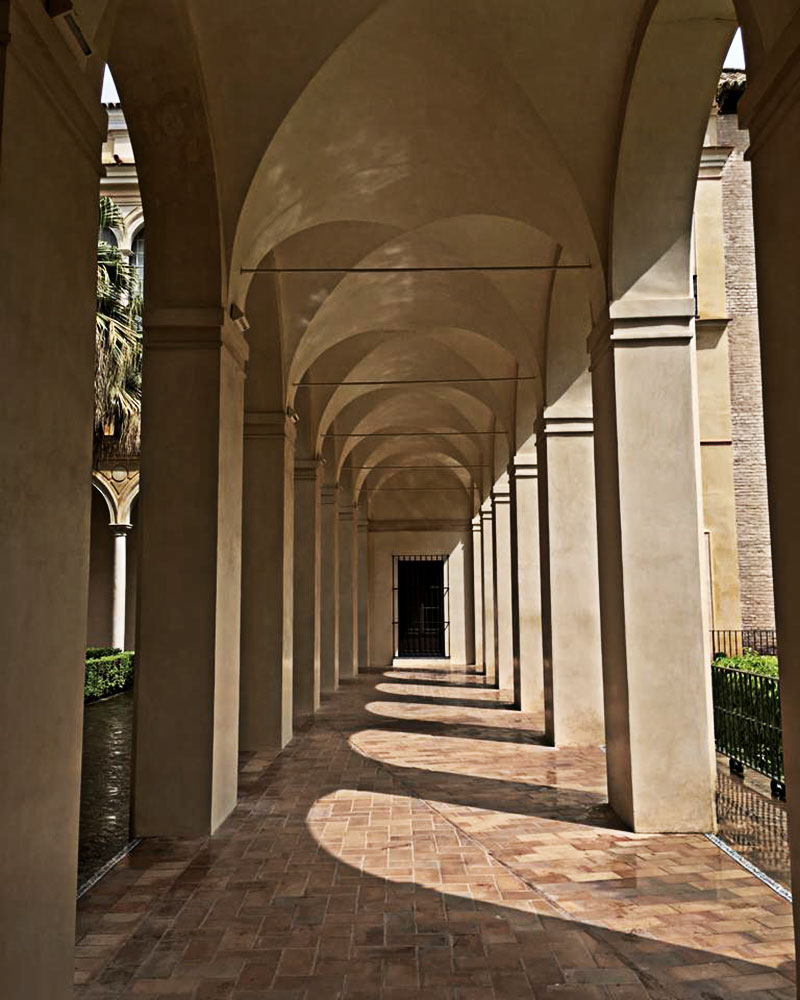 Summary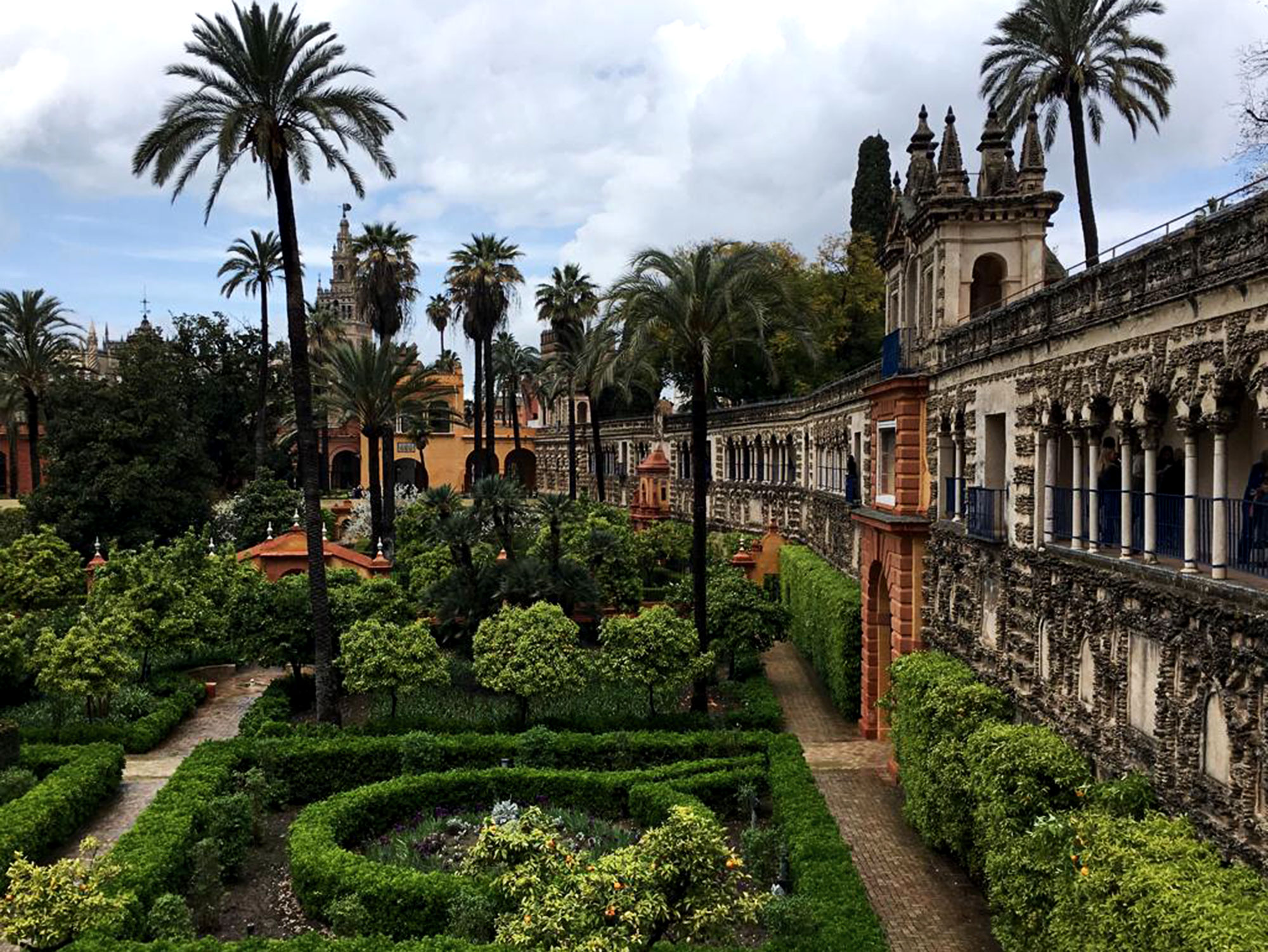 Article Name
Description
This Insider's guide to Seville will help you discover highly-recommended restaurants, bars, cafes, hotels, attractions, and shopping in this incredible city!