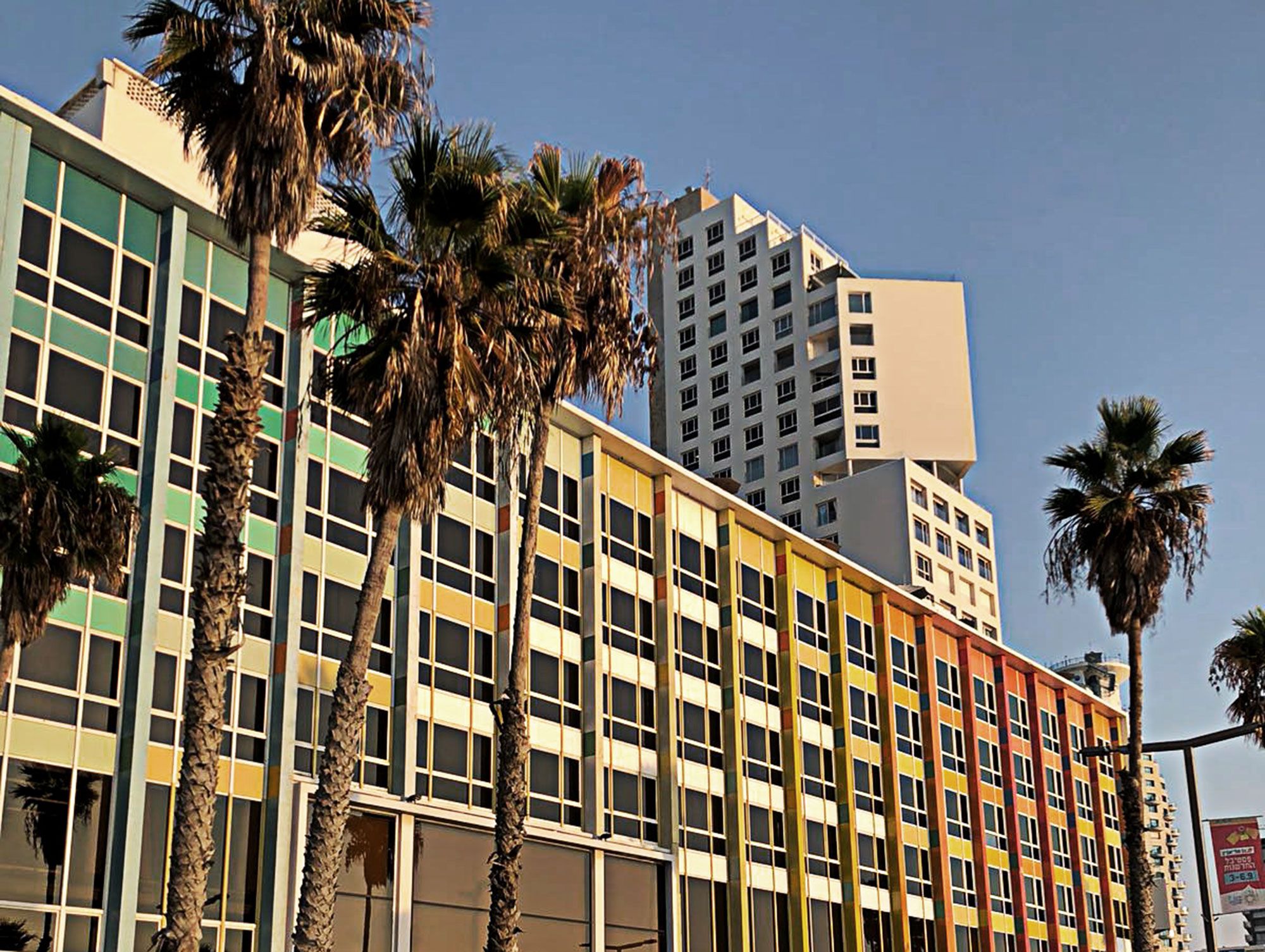 Tel Aviv
Though New York City may own the motto "The City that Never Sleeps," Tel Aviv may be its long lost sister. Teeming with energy day and night, this condense urban metropolis also boasts 9 miles of Mediterranean beaches that are right there for you to enjoy. Traveling to Tel Aviv, you will probably find that you need less hours of sleep a night to happily function – the omnipresent energy of the city and its inhabitants is like a constant espresso shot to the head. It's no coincidence that Tel Aviv is Israel's technology center- startups here are thriving off the local energy. Work hard, play hard is definitely a mantra here- people are bustling about day and night, and you will, too.

Music and food are shared between friends everywhere from the beaches to the many outdoor patios, and even as a fish out of water (or off a long-haul economy flight), you'll find Tel Aviv to be super welcoming- you'll instantly feel right at home here. It's like your favorite Instagram account has curated goodies just for you: the food will never stop to amaze, the markets are a treat to all 5 senses, amazing architecture and art galleries are everywhere, the many boutique hotels are super vibe-y, and the city is constantly buzzing.

Where to stay
There are plenty of great boutique hotels in this city. Hotel Montefiore is our favorite. If you're not able to book one of the 12 rooms, make sure to at least stop by for an afternoon drink. Newly opened boutique The Vera Hotel is another option that we like.

Where to eat & drink
The beauty of this city is that the best food is usually served in the most understated settings (aka: street food is amazing here). Port Said is an iconic restaurant behind the Great Synagogue that serves hip locals seated at tables spilling out onto the sidewalk and courtyard. Even though it doesn't sound very impressive, the eggplant and sweet potato were our favorite dishes. Sometimes simplicity is bliss- and when the ingredients are so good, you don't need a lot of extras (in fact, the whole "farm to table" trend has been here for centuries- because of all of the amazing markets, access to super fresh produce is a way of life). Bicicletta is a great spot for a romantic evening- tucked away under the treetops and hanging lamps, this place is a must for dinner.

The best hummus is found in the Jaffa area at Abu Hassan. Judging by looks alone, this is a very casual place- but we can assure you that they are very serious about their hummus. Hummus is made here in the morning, and then put in the bin by 2 pm when it's not fresh anymore. Though in the west we eat hummus whenever, here it's a dish best served for breakfast or lunch (at breakfast, they put an egg on it). For the best of all worlds in this area, we recommend that you go around noon for a hummus-laden lunch, and for breakfast, you should try the Shakshouka at Benedict instead.

Where to get a coffee
This place is widely touted as the best coffee place in Tel Aviv by locals, and even though we haven't been to them all of them and cannot, therefore, confirm that…we can definitely say that this one is worth a visit when in need of that kick.

Where to shop

This area, close to Rothschild Street, is filled with cute shops. The best shopping is done on Shabazi Street, especially at the end towards the seaside, where our favorite store Boutique 77 is. Finish off your retail therapy with the best ice cream in Tel Aviv at Anita.

Where to see some hits of culture

The best way to enjoy some culture in this city is by walking. Not only do you get some free cardio, but you get to enjoy the Bauhaus-architecture that Tel Aviv is known for. In this area you'll find several stores with coffee table books to bring home with you, and also guided tours if you don't feel like doing the research on your own.

What to do
Go to Jerusalem for a day and visit the wailing wall (maybe even continue to the Dead Sea, if you get moving early in the morning). Dress for the occasion (read: cover yourself! This is not a place for "jorts" or bare arms). Make sure to book a table in advance at Machneyuda for either lunch or dinner.

Where to party
You won't be disappointed with the party scene here. There is something for everyone. We would start with a drink at Denim Drinks First, and then head over to Kuli Alma. Come here and listen to the music (sometimes there are live performances), and sip on their famous Mojito slushie (Tel Aviv's "Froze"), and do some drunken shopping at the vintage store that's tucked away in the back of the venue. If the night goes according to plan, you should end it by dancing at 4am to loud electronic music at either Bootleg or The Breakfast Club.

Best place to buy gifts
There are so many markets in Tel Aviv where you can find great gifts. Walk to Jaffa by the coast in around 30 min from the city center (& if you're feeling lazy, just grab a taxi via the Gett App), and visit the market in the old area of the city. The area is really run down and feels like the 3rd world compared to other neighborhoods, but that's the whole charm- you feel transported to another time when looking over the fort.

Where to work out
Go for a walk or a run on the beach, its 13 km long so you won't need to do more than that! In case you need some extras, you can always take one of the yoga classes on the roof of The Vera Hotel, or rent kayaks or other sporty equipment on the beach from one of the many vendors. You can even join in on a volleyball sesh, if you're feeling bold and sociable.

Best bar for a secret rendezvous
They happen to love Speakeasy bars in this city, and are experts at hiding great rooftop bars behind secret entrances, so this really is the city for a secret rendezvous, if there ever was one! One of our favorites is the Speakeasy Rooftop Bar on Rothschild. Perfect before or after dinner!

Best spot for your new Bumble profile photo
Floating in the dead sea (if you go, that is- you have to get up super early for that!). If not, then perhaps at the old fort at Jaffa, or at the rooftop bar listed above!
Summary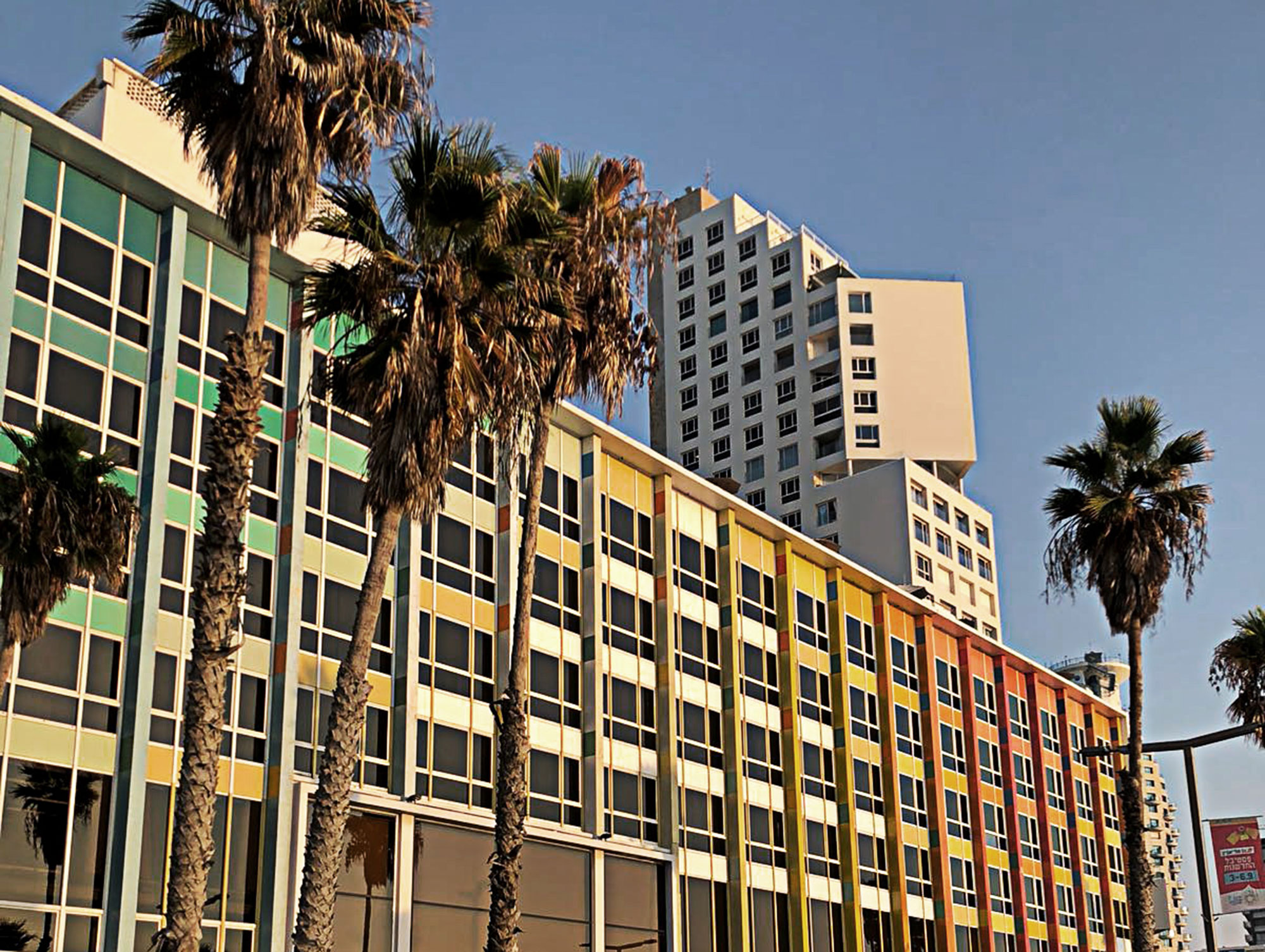 Article Name
Description
This Insider's guide to Tel Aviv will help you discover highly-recommended restaurants, bars, cafes, hotels, attractions, and shopping in this incredible city!