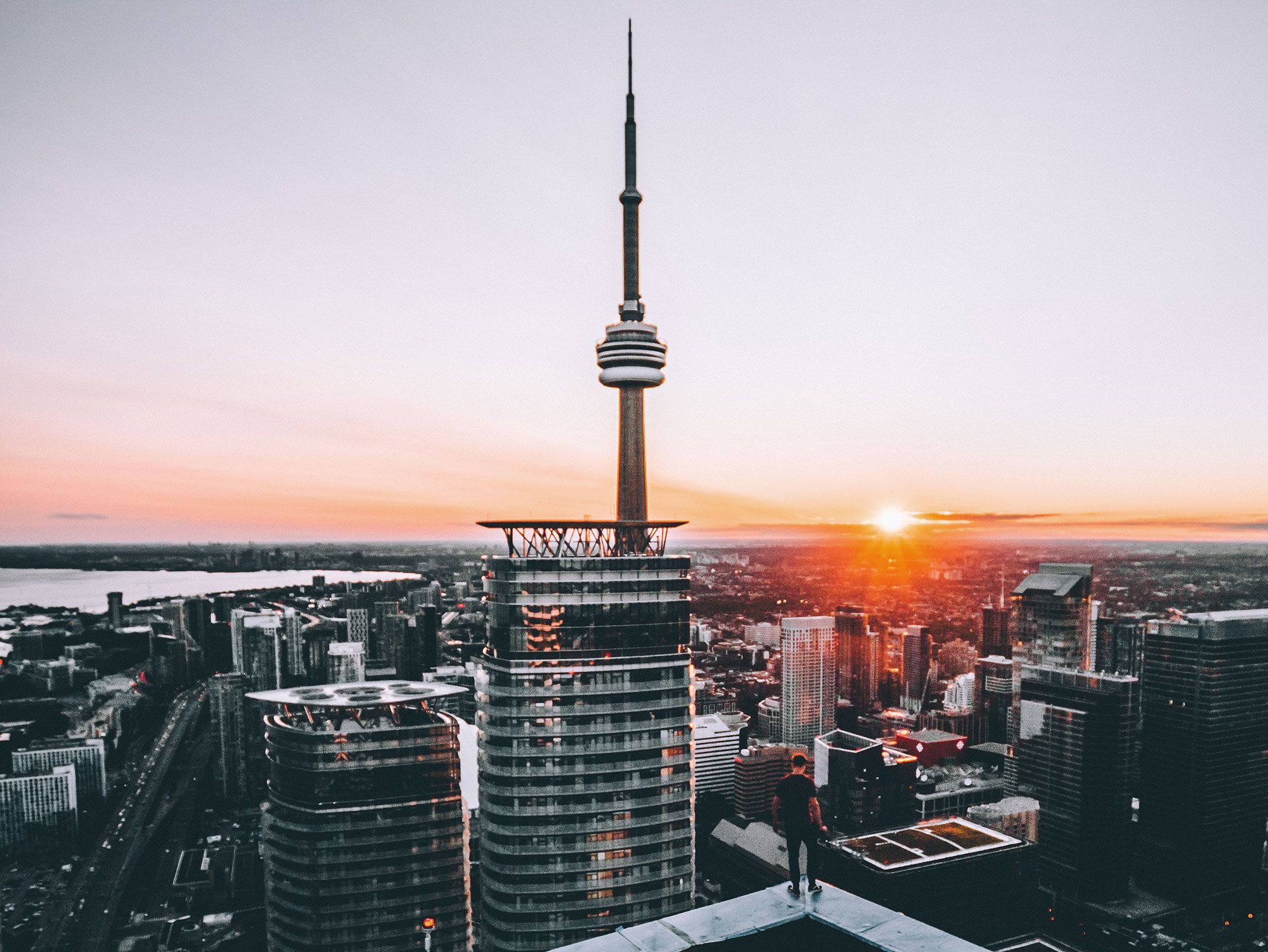 Toronto
Turns out, Toronto is the fourth largest city in North America (we had to double check that fact too). That being the case, you can only imagine the breadth of things to do in Canada's business capital. Though most of us pass through here for work – there is plenty to do in terms of food, drinks, and a good time.
The most exciting thing about Toronto is the diversity that makes the city so special. It celebrates those who call the town home – no matter their background – and you can easily see this in the cuisine you eat, art you see, and people you meet.
Our recommendation? If you find yourself on a two day stay for some meetings, extend your trip a while and see what this town is all about.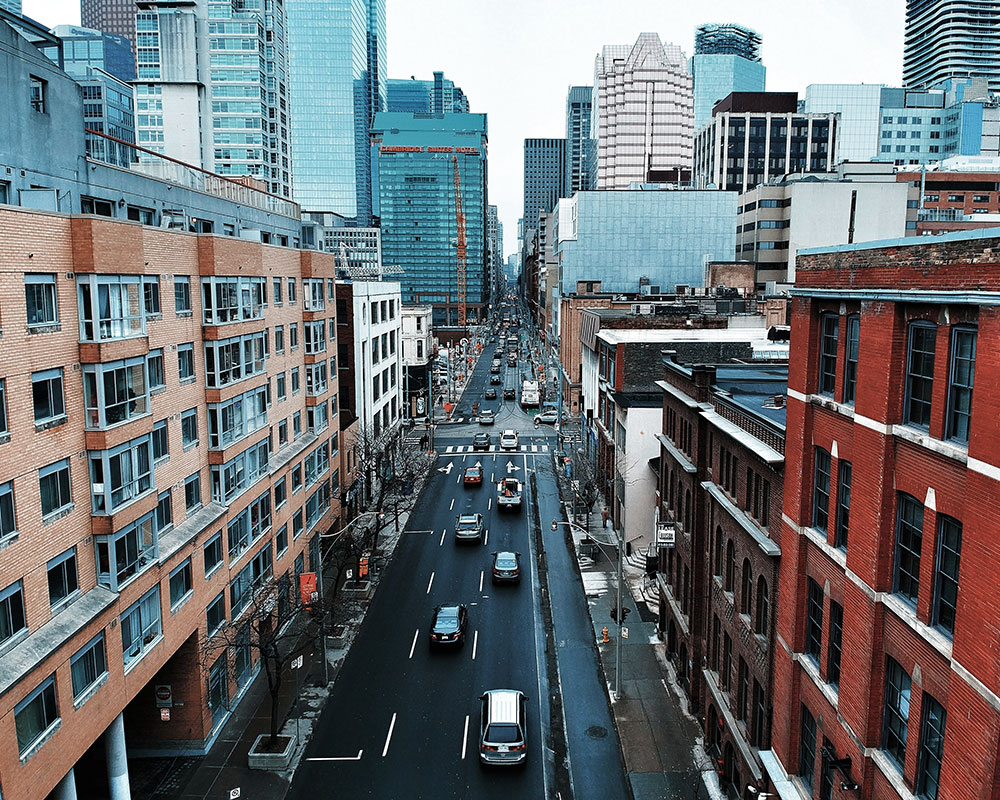 Where to stay
Hands down, this is the coolest hotel in Toronto. Their eclectic design is a visual representation of how they foster the local creative community and bring Toronto's best to their visiting guests. With great programming (they have DJs and performers every week), vibrant mid-century modern design, and the Sky Yard rooftop bar – we are pretty much ready to move in.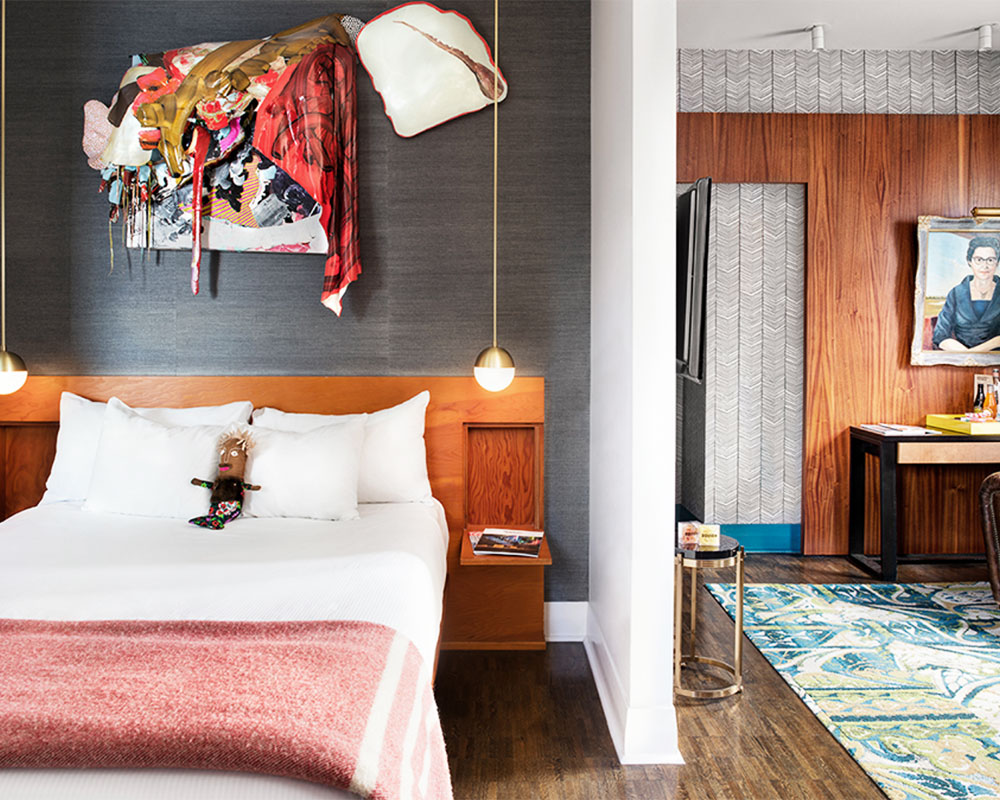 Boasting artist-designed hotel rooms, this certified B-Corp hotel feels good to stay in know you're doing good. They support local vendors and use locally made products within their space, and pride themselves on "socially conscious hospitality." Housed in an old Victorian, they have preserved the floor plan and converted the building in 37 unique rooms and 3 dedicated art galleries.
If you are heading to Toronto for business, but still want a dose of chic – head to the Templar Hotel. Located in the Entertainment District, you can book anything from a single room to a two-story loft. The design is minimal (which we love) and you are walking distance from the CN Tower, Queen Street, and tons of restaurants.
Where to eat
If you like Indian food – you've found your spot. This is a refined, British take on the cuisine but the vibe is entirely low-key. Definitely get the slow braised beef short-rib.
This is a French-Cantonese restaurant with a generous $65 tasting menu. Think braised lamb with sweetbreads and pumpkin dumplings. We love how exciting the menu is here – and definitely recommend dipping into the cocktail list pre-dinner.
Housed in an old auto-body shop, this Italian restaurant is famous for its wood-fired grill, and the dishes that come out of it. The space is cozy and we definitely don't hate their $1 house wine deal.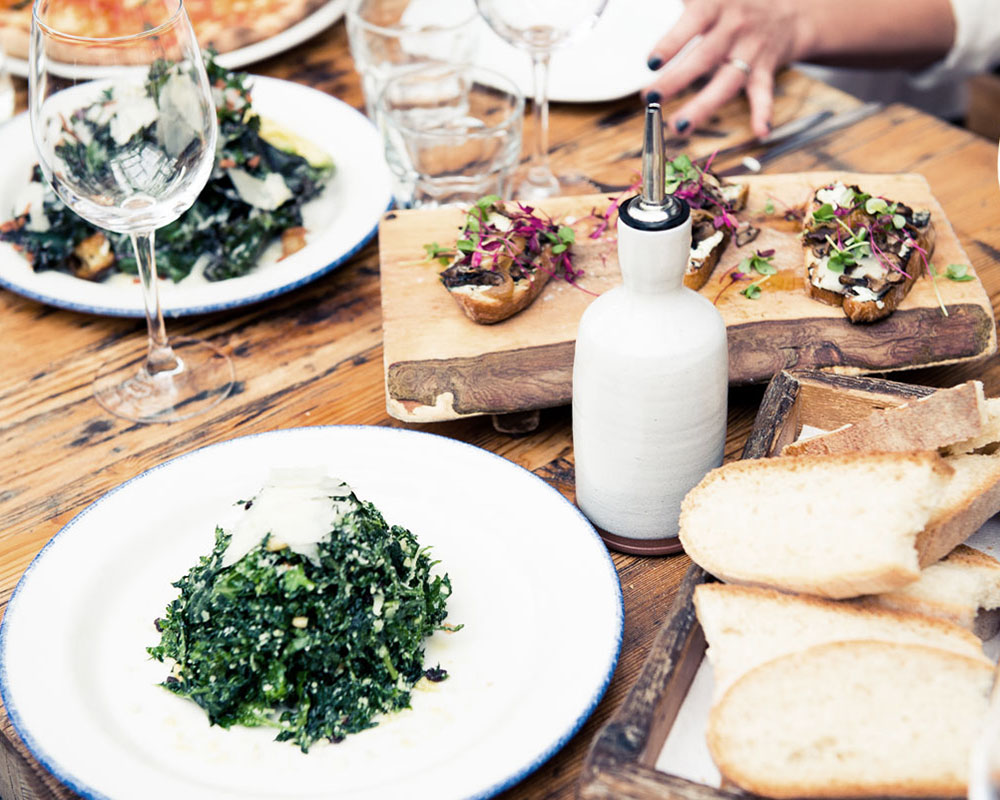 Where to drink
Offering a very well-curated selection of great beer and innovative wine, Paradise Grapevine holds a special place in our heart. As much as we love the drink menus, we also come here for their charming patio.
Known for exceptionally artful cocktails and the wonderful mixologists who make them – this is the cocktail bar you come to when you want to impress the co-workers that hated on the Toronto trip.
If you're looking for ambiance – look no further than Seoul Shaker Club. It's in theme (neon signs, plants hanging from the ceiling, and Korean inspired cocktails) and also offers soju. If you're boring, they also serve beer, wine, and have a hit list of classic cocktails.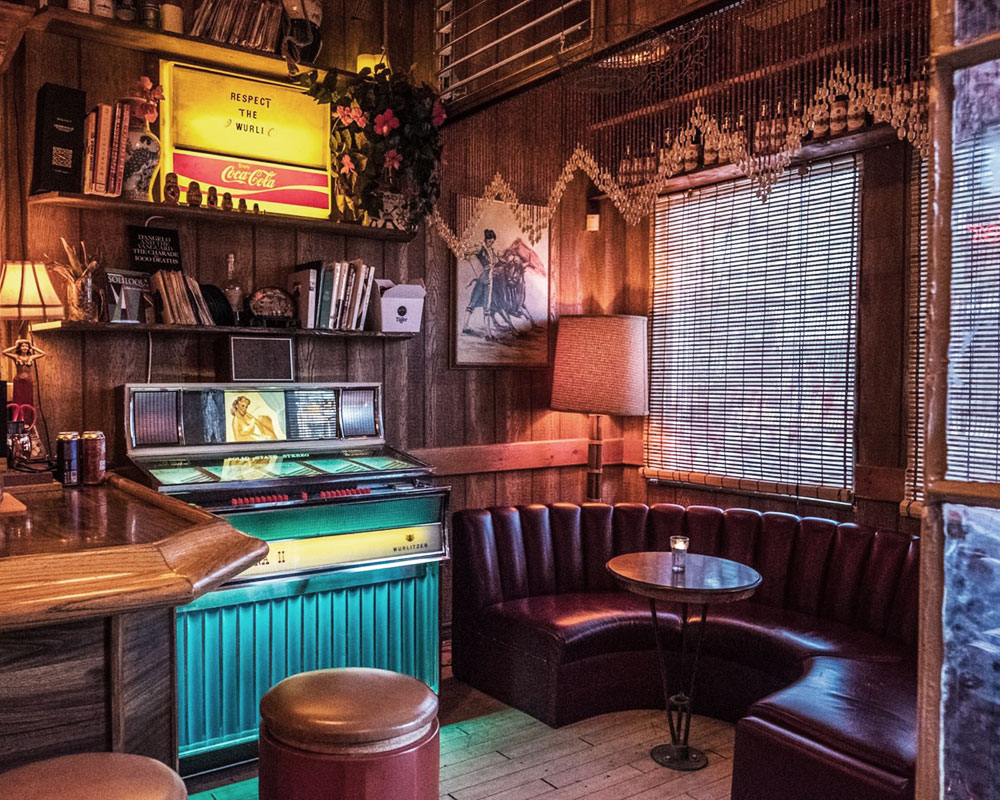 Where to workout
With hot, restorative, and beginner classes plus meditation and various workshops – Kula Yoga does a lot for us. We love the general vibe and think that they have some of the best teachers in the city.
Similar to a SoulCycle or FlyWheel, Spokehaüs is an uber chic spin studio that makes you want to work it. Get ready to sweat it out to heart pumping music, and then wash it all away with Malin + Goetz products that they stock in their dressing rooms.
If you need to get your body aligned and back on track, head to Core Pilates studio for a reformer class. We love their Reformer Sculpt class, but you can choose from 6 equally challenging classes that they provide.
Where to break
Once named the worlds best food market by National Geographic, this major public hall features everything from produce to food stands. If you are in need of a break (and maybe a snack), definitely head here. We recommend hitting up Carousel Bakery but there are tons of options. They also offer cooking classes and frequently have events – so make sure to check their schedule!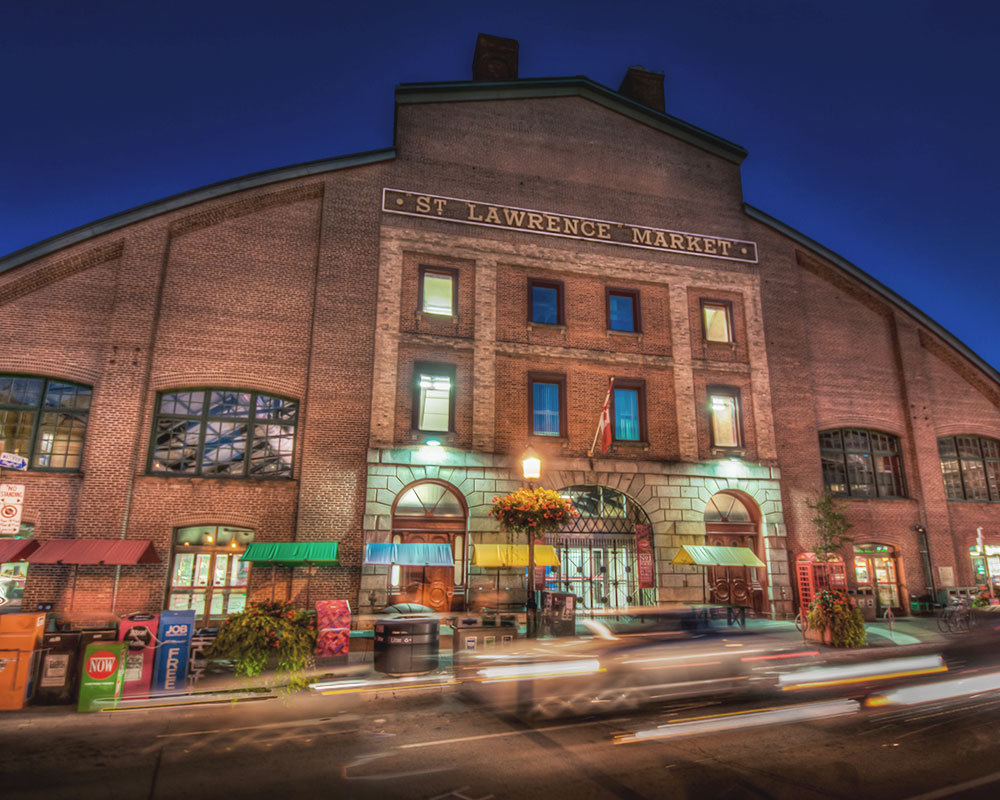 If you are into the Scandinavian design thing, we have found your spot. Odin is a Corktown coffee shop designed by a local architecture studio that prides itself on beautiful modernism and minimalism. Though we definitely come here for the space, we also think they make great coffee. If caffeine isn't what you're craving, grab a baked good or a microbrew.
This industrial-chic space is basically created to be Instagrammed. Though it's a bit uber-trendy, we love their espresso and Vietnamese drinks made with custom beans from North Toronto's De Mello Palheta.
Where to work
With great coffee, and a patio for the warmer months, Boxcar Social is popular with Toronto-based freelancers. If you stay longer than the A.M hours, they have snacks and even beer to keep you motivated.
In West Queen West, this is our pick for a low-key coffee shop with outlets, good lighting, great coffee, and bike repair if you need it. They have bleacher style seating as well incase the table and chair vibe isn't your thing.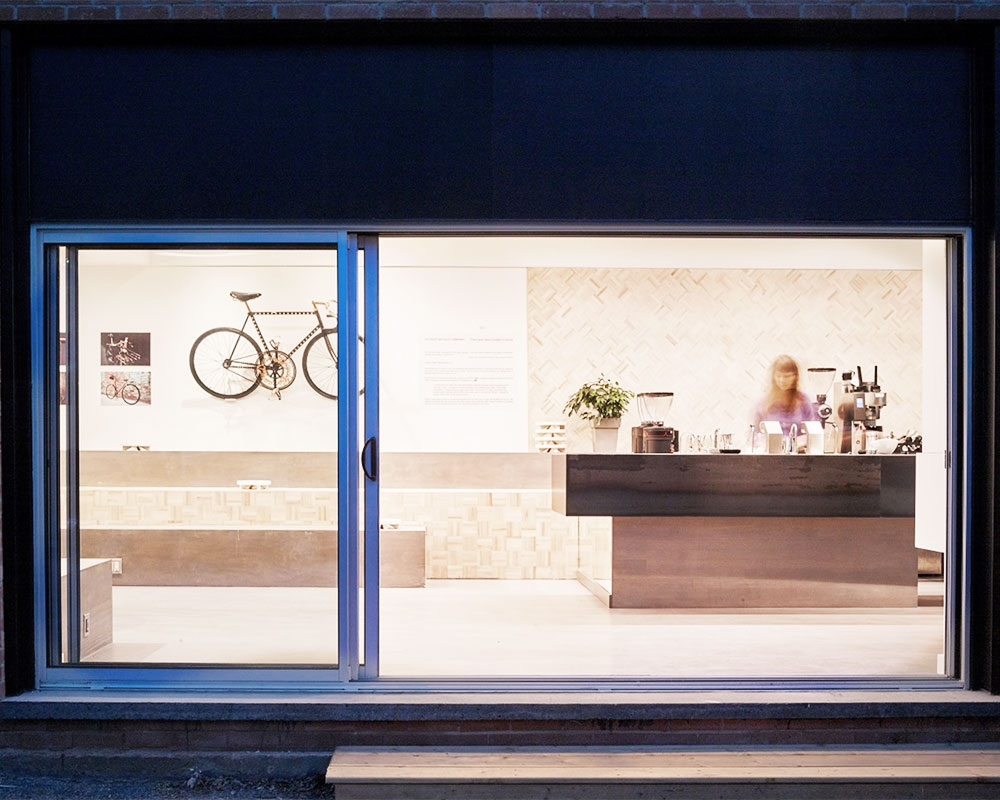 Take in local art as you set up shop in The Gallery at Gladstone Hotel. It has comfy couches and WiFi, and will get you out of the typical coffee shop environment.
Where to get your hit of culture
ROM combines art, culture, and natural history all under one roof. It's the most visited museum in Canada and though there is a ton to see – we definitely nerd out on their Art Deco interior collection.
We know, we know. This isn't anything new and even if you've never set foot in Toronto before, you probably know what CN Tower is. That said, it used to be the world's tallest tower and you can still go up to the look-out level (which is casually over 1k feet).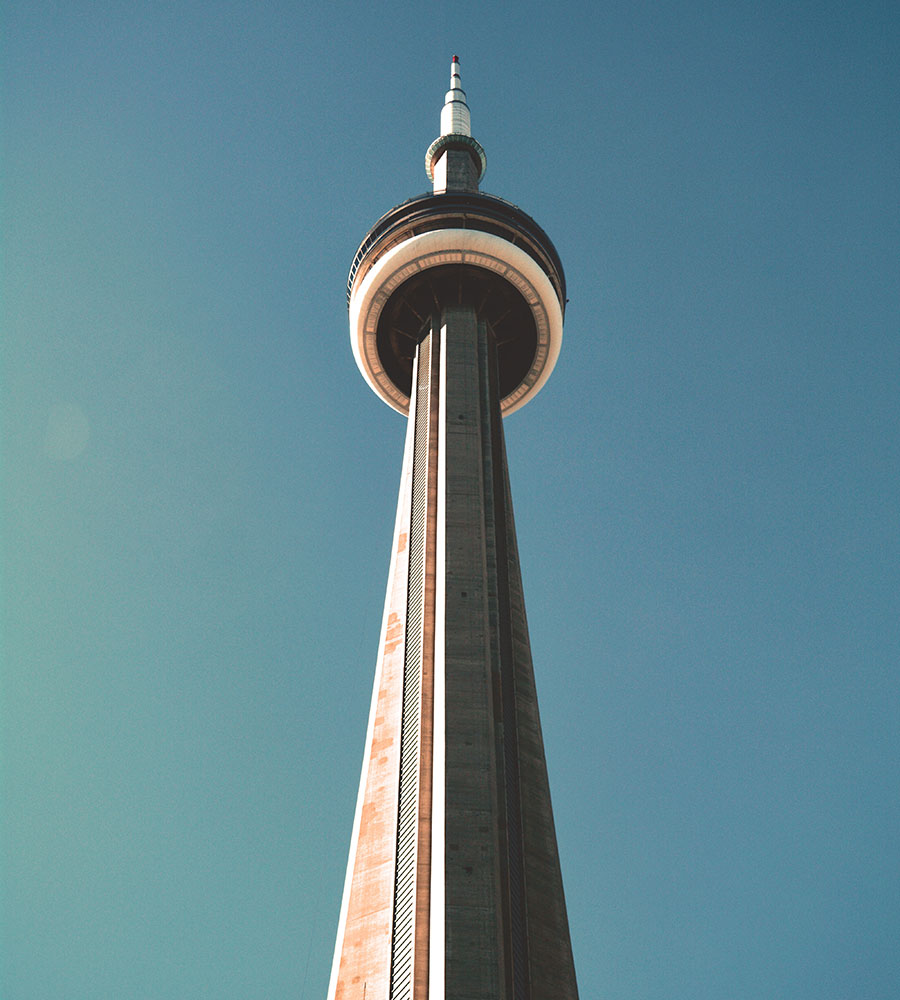 If you are visiting Toronto during the warmer months and want to take in the local scene of people fully enjoying the warm weather – head to Trinity Bellwoods Park. Pack a picnic and watch how happy Canadians are to see the sun.
Where to shop
This exceptionally curated boutique is a perfect mixture of vintage finds and consciously sourced accessories and clothing. Think California chic, with products suited for city life.
A unisex basics line we love. Their brick-and-mortar location on Queen Street sells hoodies, t-shirts, and more – all made with high-quality Egyptian cotton.
You may have heard of Oak + Fort because of their digital presence and subscription model, but their store location in Toronto is where it's at. These simple but classically chic cuts are everything we need.