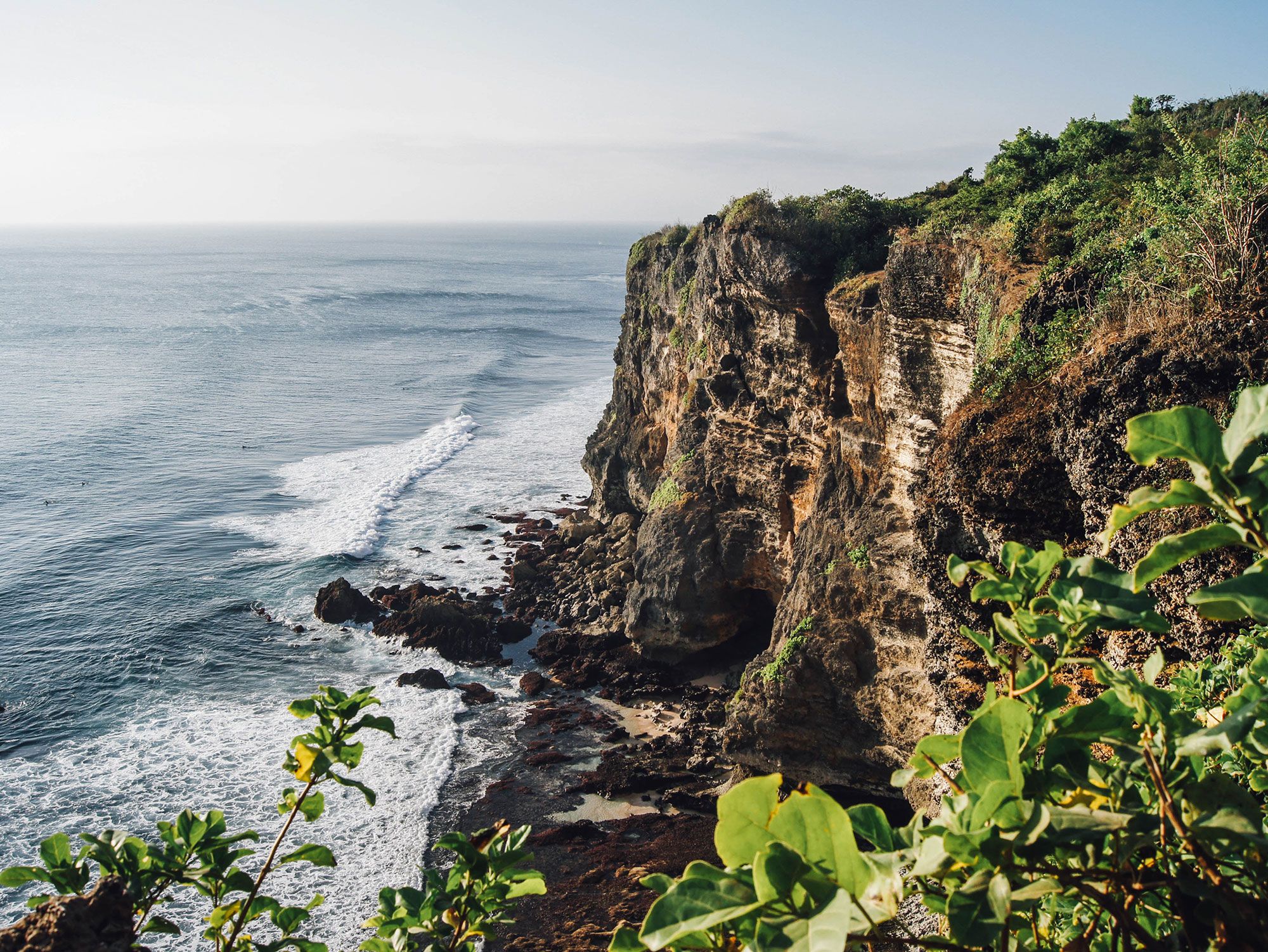 Uluwatu, Bali
Welcome to 2019, people. When January 1 rolls around, we all try to "reset" and abide by the healthy rituals we may or may not stick to throughout the year to come. One of the best places to really set your intentions into play is none other than Bali, Indonesia. One of our favorite towns in Bali is Uluwatu. We head here to get away from the crowds, and to hit up our favorite yoga spots, healthy eats, and gorgeous hideaways.

Uluwatu doesn't play into the spiritual tourism of Ubud or the "expat tech" scene of Canguu. Instead, it appeals to those who have the image of Bali before everyone seemed to tack it onto their Top 10 Lists of places to go.

Pretty much the only place you can find a quiet getaway, Uluwatu offers gorgeous beaches (some say the best in Bali), beautiful hotels, and one of the island's most important temples. If you want a true wellness retreat, head to the tip of the island and check out this stunning town.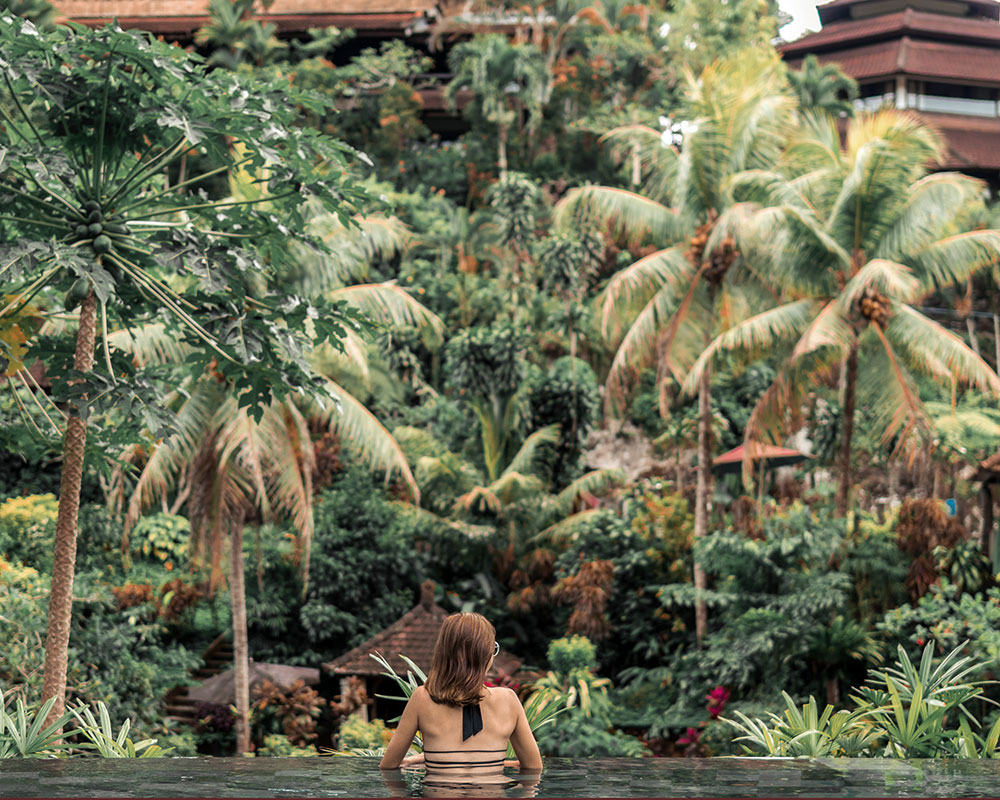 Where to stay

If you're going to take a trip with your friends, and maybe you're looking to surf, you should stay here. The design is something we can stand behind and they have villas that are 1-3 bedrooms. The restaurant, Mana, is super affordable and we couldn't love the location more.

Though it's not on the beach, Gravity is a wonderful, affordable option in Uluwatu. It boasts stunning view from each of its pools, and is eco-friendly. With rooms that open up onto gorgeous balconies, it's the perfect place to relax if you can score one of their 15 bungalows.
You caught us red-handed. This is a Four Seasons hotel, and we are perfectly comfortable saying you should stay here and that it feels anything but generic. If you can swing it, stay in one of their villas- each with gorgeous clawfoot tubs that look onto Balinese gardens.

As you might assume, the Ungasan is set atop limestone cliffs looking over the ocean in Uluwatu. It's stunning, and you'll only need to creep Instagram to agree with us. With one of the best beach clubs sitting just below it on the sand, this private getaway feels exclusive and hidden – a bit like it's made just for you.

If you want the true luxury experience, Alila is your spot. It will thin out your wallet for sure, but the gorgeous minimalist design, luxury rooms, and beautiful spa are 100% worth it. Basically, we would live here. Some rooms open up onto private pools, and if you need more TLC than that, they have an organic spa that caters its therapies to your individual needs. Yes.
Perched on the very edge of the coast, and owned by one of the most renowned Italian luxury jewelry houses (BVLGARI, which was started way back in 1884), this hotel is luxury defined. If you can't afford to come here or it isn't your honeymoon or something, come for lunch. The architecture and views are stunning, and the spa is also to die for.
Where to eat
If you are needing a casual, healthy lunch, this is your place. We order a salad and a smoothie, and call it a day. That said, pretty much anything on their menu is a great go-to for getting rid of your 2018 guilt, and starting off on the right foot.

If you're looking for high-end Indonesian food, a great pool, and good drinks, Dugong is your best bet. It's not the casual cafe that might come to mind when you think of your trip to Bali, but it's a great place to splurge on dinner and take the sunset in. It's also located in a resort where you can have a drink by a gorgeous pool – and we fully encourage doing just that.

We love the minimalist design as much as we love the fresh poke bowls. With communal tables and an all-day menu, Mana satisfies everything we could ever need. We almost put this in our "where to work" list, but we decided the food was too good. Oh, and it's located in in the Uluwatu Surf Villas camp, which is where we told you to stay.

We would call Fat Chow "temple chic" if the term existed. A fairly funky restaurant, everything is the space is repurposed…except the food. With a pan-Asian focus, we love this place for it's lack of pretension and focus on flavor. And of course, the general vibe that makes us feel right at home.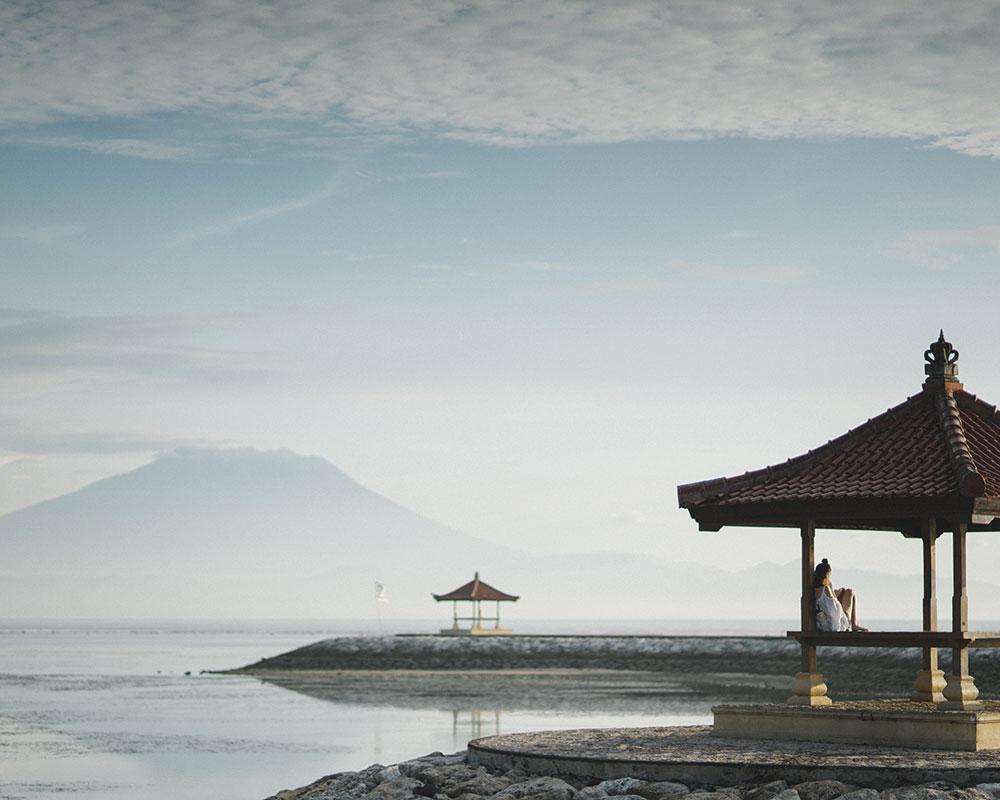 Where to drink

Located on Suluban Beach, Single Fin is a great spot for a cocktail or a bite. It truly shines on Sundays when you can catch live music, but it's a great place to grab a drink any day of the week. Even if you don't run in from the surf, chill here to catch a great sunset.

If you're not looking for an all day beach club fiesta, but you are still interested in a libation, The Station is your place. We come here for a beer and a hang and we love it. With communal wood tables and a chalkboard menu, we love the general ease of this bar. Also: no shirt, no shoes = no problem, here.

This spot has purple lights and a stage, and also white comfy couches placed everywhere. We can't call it a bar because it's a kind of a restaurant, kind of a club, and also has a pool. But if your cocktails leave you wanting to swim and you are looking for a great view, this is your spot.

Where to dance

Come here around 5pm to get a cocktail and watch the sunset. Then order another cocktail. Then stay, because this place turns into a dance club that turns up the house hits and if you're lucky, some reggae.

Bringing in world class DJs to this low key Bali town, Omnia is more of a day-club but you can absolutely hit the dance floor, too. You can also find yourself a seat at the restaurant if you find that you've had one too many. We love the views and they also have a pool for those who need to cool off.

Where to break

This is arguably the best coffee in Uluwatu. Get a latte, espresso (as the name would suggest), or an iced coffee. The great news is that you can also order simple but delicious healthy eats. Come here before your beach time for a solid start to the day, or a for a midday break.

Located in the back of a surf shop, Drifter offers garden seating and a mean cacao smoothie bowl. We love their coffee, and it has a few treats if you need something sweet midday.

Kafein is full of character and looks a bit like a shack. It's super cute and has a great cup of coffee. We love the casual vibe and encourage you to spend a lazy morning here.
Where to work

As we mentioned, Cashew Tree is an all day cafe. It's also a great place to post up with your laptop and has outlets for you to power up. It serves coffee all day (which is necessary for that jet-lag), and its general ambiance keeps us going.

This is more of a cafe than a work space, but it's a great place to spend your day. It has smoothies, bowls, and "mashes," and also serves a good cup of coffee for that caffeine fix. It allows laptops during most hours.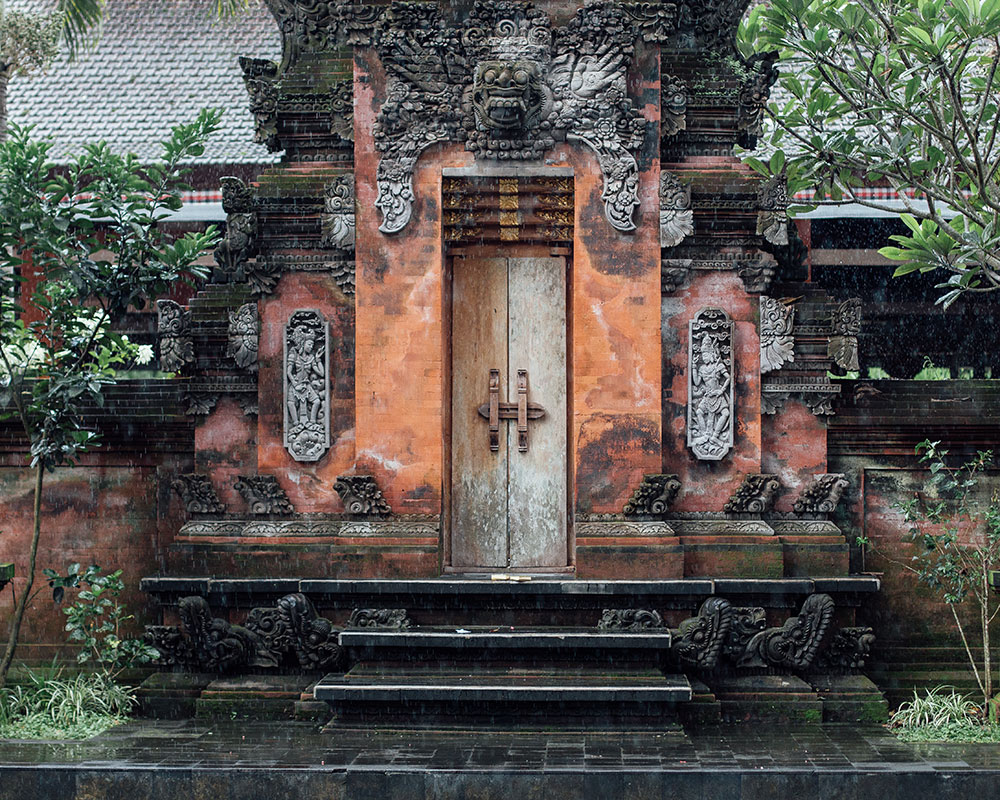 What to do

At Sunday's, you pay an entrance fee that includes snorkle gear, kayaks, a food & beverage credit, and your lounge chair. If that doesn't get your attention, the perfectly situated beach set-up should swoon you.

If you're a surfer, this is one of the places to hit up. We can't say it's the only break in Uluwatu that is worth the ride, but it's an absolute must visit. If you don't happen to surf, feel free to come here to check out the waves, lay on the sand, and take in the sights.

Nyang Nyang might be the last beach in Bali where you can go for a walk at sunset and find yourself totally alone. The hike down to the beach is an experience on it's own, and one we recommend. If you're looking for a swim, this isn't your game plan- but if you want to take a few moments on your own or perhaps a solo camping trip, then head here.

Where to get your hit of culture

Perched on top of a cliff, Uluwatu Temple is one of Bali's most important temples. The monkeys are aggressive, but don't let them deter you. The cliff-side walk on the way to the temple is a bit of a religious experience on its own. They have sunset Kacek dances to end the day, and we recommend trying to catch one during your stay.

Garuda Wisnu Kencana statue depicts Vishnu and is designed to be one of the world's largest and highest monumental statue in the world. The park itself has a ton to do – from a shopping center to traditional dance performances. It seems a bit touristy, yes – but we truly recommend it.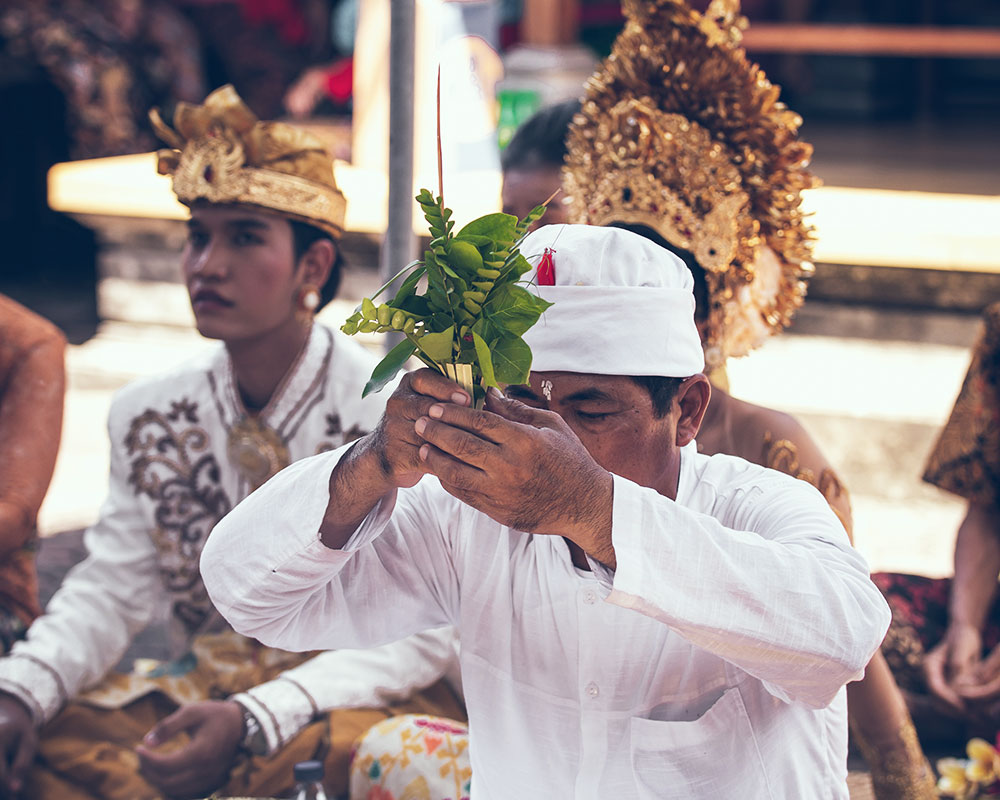 Where to work out
Throughout Bali, Yoga reigns supreme. We love Morning Light Yoga Studio, which is located in Uluwatu Surf Villas. The outdoor practice space is surrounded by jungle, and their are 90 minute classes offered every day. They also offer retreats which span from mysticism to yoga & meditation.

Surfing

There are so many places to surf in Uluwatu. We don't necessarily recommend any of these breaks for the absolute beginners, but if you have experience, head to Dreamland, Bingin, or Balangan to catch the waves.

If you're interested in Muay Thai, go to Bali Training Center. The owner found a passion for Muay Thai in Phuket but couldn't find a decent gym in Uluwatu, so he opened one himself. For the intense workout some might crave, you can definitely count on this place to kick your ass.
Where to relax

With a menu of Asian-inspired holistic remedies, Karma Spa is one of our picks when it comes to unwinding. Karma has locations across the globe, but we truly feel like the experience they offer you, overlooking the cliffs in Uluwatu, is spectacular.

If you have a little extra cash, please splurge on the spa at the Four Seasons. Do it for us, and for yourself. You will have a private "room," which is more like a hut, overlooking the beach, with fantastic service.
Summary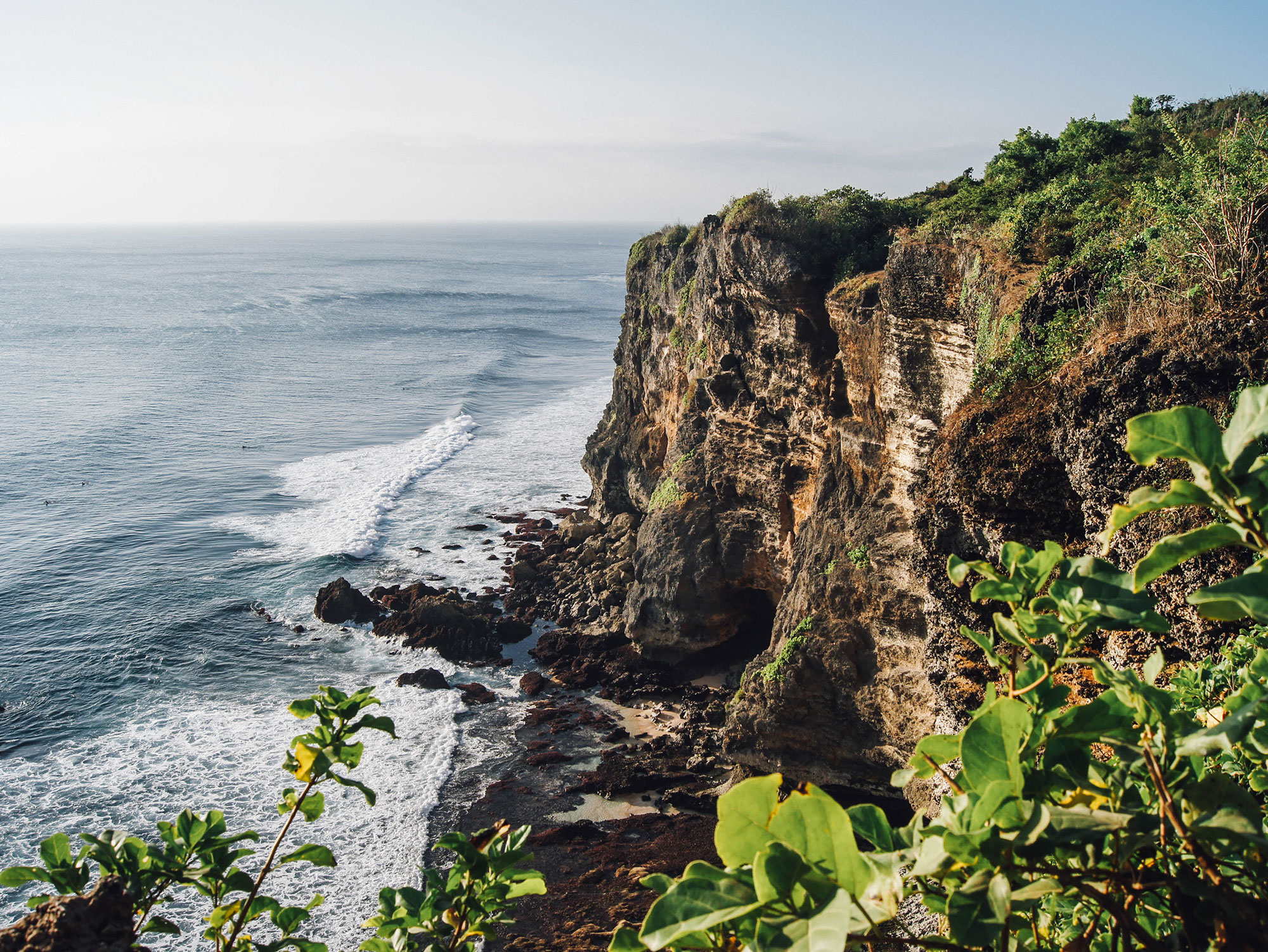 Article Name
Description
This Insider's guide to Uluwatu, Bali will help you discover highly-recommended restaurants, bars, cafes, hotels, attractions, and shopping in this incredible city!
Author