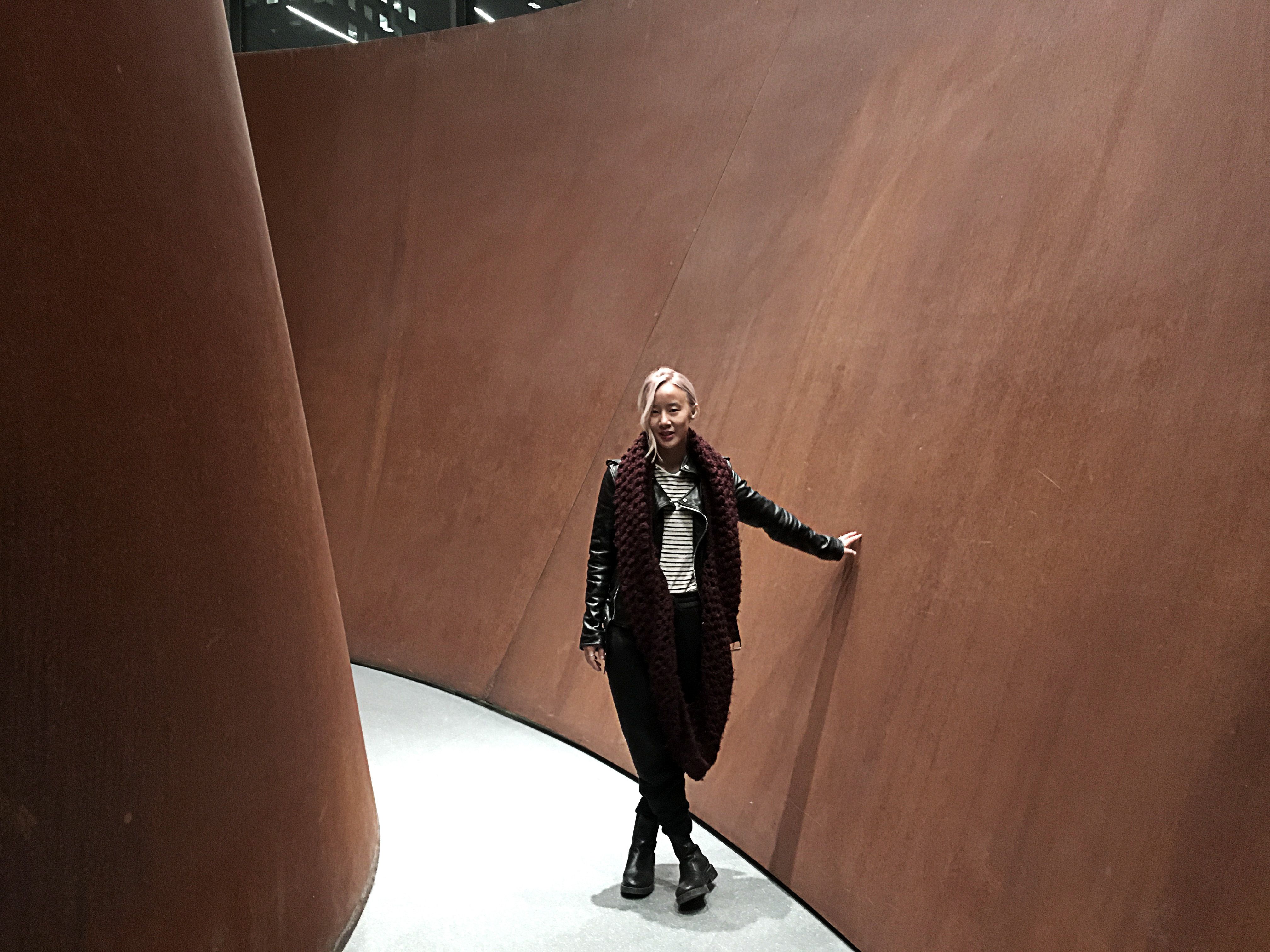 Cyrena Lee, Head of Content at Getaway
Our first /Insider, Cyrena Lee, is the Head of Content for Getaway – an 'experience designed to bring us back to our elements, immerse us in the magic of the woods, and challenge us to rediscover the pleasure of boredom, solitude and unstructured time.' Sounds relaxing & magical, right? For whatever reason, "boredom" sounds like a real luxury to us…
Before landing at Getaway, Cyrena spent time at Oglivy Beijing and Virgin Sport, and has written for publications including DailyCandy, GourmetLive, and the travel site Fathom. An avid rock climber, she also built up much of the branding, content, and creative storytelling for Brooklyn Boulders.
Cyrena moved to NYC at 17 from Princeton, NJ, and has also spent time abroad in Beijing, Shanghai, & Paris. She likes holograms, lucid dreaming, meditating, hot pot, languages, and airports.
Follow Cyrena Lee on Instagram @cyrenaly
What hotel room design element can you not live without?
Remote controlled curtains — encountered this at CitizenM in Shoreditch, London. Going from day to night without getting up is a pretty nice touch, and now it seems like an absurd necessity.

Where would you go to digital detox or just generally to get off the grid?
Any Getaway cabin to detox, or the south of France to just hang out and eat fresh tomatoes and cheese all day.

What do you always bring with you in your carry-on?
My rock climbing shoes, because, you never know.

Have you or would you travel alone?
Travelling alone is one of my favorite things to do. I even wrote a piece on it called "When You Travel Alone, You Belong to Everyone" for Fathom a few years back. People emailed me saying they were inspired to do so after. It's absolute freedom!

Best Travel advice you've ever received, and from whom?
I used to plan in advance more, but my French boyfriend has a very lax approach to travelling. He never books hotels in advance because, as he puts it, he never knows if he'll want to stay longer or go somewhere else last-minute. I've found that this mode of non-planning opens up for a lot more unexpected adventures.

Do you have any tips or tricks for beating the dreaded jet lag?
Start eating according to the time zone you'll be travelling to 12 hours before your flight. Or just convince yourself it doesn't exist. A combination of the two works every time for me, even for flights to Asia.

What's your go-to outfit for getting through security quickly, and still looking good?
Love my ADAY Don't Stop Top and Brakes On Leggings for comfort and looking chic all at once. I pair it with a massive Lauren Manoogian sweater to keep warm.
In flight wifi- good idea: yes or no?
Yes, working flights = less stolen vacation time.
Lost luggage, or lost phone?
Lost phone. Airplane mode, please.
Favourite subscription service you'll never delete?