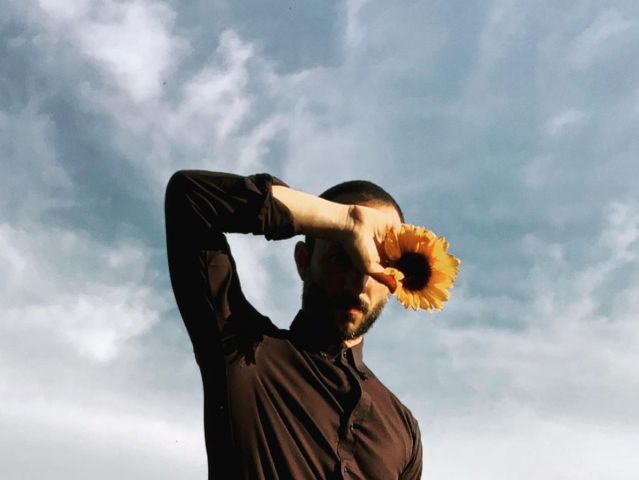 A quick getaway for busy New Yorkers, The Catskills is less than three hours from The Big Apple. The Catskills Mountains are swathed in forests, which teem with wildlife and offer incredible hikes for nature starved urbanites. We couldn't think of anyone better to ask about the must-dos in the area than local photographer Ernesto Roman. Creative Director of Deer Mountain Inn, he lives and breathes the rustic Catskills lifestyle. Here are his top tips:

We know you live in upstate NY, but let's say you were to take your dream staycation. Where would you stay?
Deer Mountain Inn: Your Catskills getaway dreams come true. A classic, turn of the century construction, offering a rustic dining experience with wood-burning fireplaces, cozy entertainment lounge that is private for inn guests and hundreds of acres to explore the outdoors.
Camp Here Here: A fun glamping experience with a great restaurant, but they only run in the summer.
There are amazing, unique private properties around The Catskills that may only get through airbnb. One of them is Mystic Lodge, located in a dairy farm in Bovina, which offers you a secluded teepee experience perfect to disconnect and be one with nature.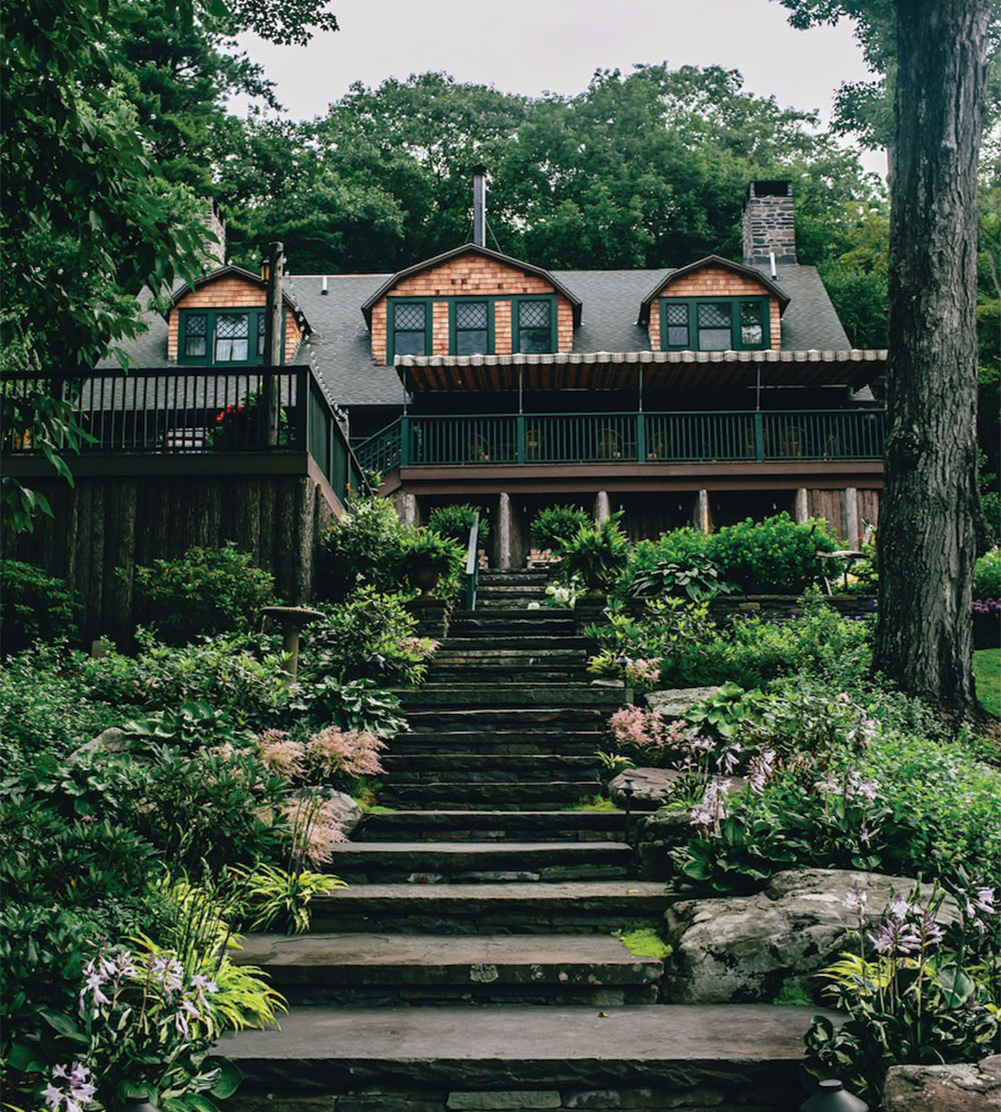 Favorite places to eat on the daily? What do we order?
Circle W Market: in Palenville & Catskill. Get the Great Red Ruben (with Pastrami for the meat lovers), The Niobe Wrap (for the veggies) or the Avocado toast (for the sriracha lovers). But really look out for their daily specials!
Silvia in Woodstock. Offer daily specials like $1 oysters happy hour on Tuesdays. Usually, I go for the chicken or the bibimbap.
Prospect at Scribners in Hunter. They are open daily for breakfast (not dinner) so get the pancakes!

Extra tip: If you're visiting during the weekdays, I will emphasize to check business hours before driving to restaurants. Most places are closed Mon-Wed
Where would you go to eat for a special occasion? What are they known for?
Gaskins (Germantown): Wood-fired oven dishes, locally sourced ingredients with a small-town vibe.
Deer Mountain Inn (Tannersville). Go for the seasonal (Michelin star) Chef's Tasting Menu, small bites (get the fried chicken) and craft cocktails. You can sit next to a wood-burning fireplace or a table with mountain views.
Brushland Eating House (Bovina). A dining destination for most, it's a great place to reward yourself with a nice dinner after a countryside drive. Love their iron cast dishes and pastas.
We've lost our luggage. Where would you suggest we get a new wardrobe?
Warren Street in Hudson. You will find anything from thrift stores to ateliers.
A favorite is Mutiny, an exquisite boutique with a hand-picked selection of brands including accessories, publications, writing goods and the best incense I've ever smelt.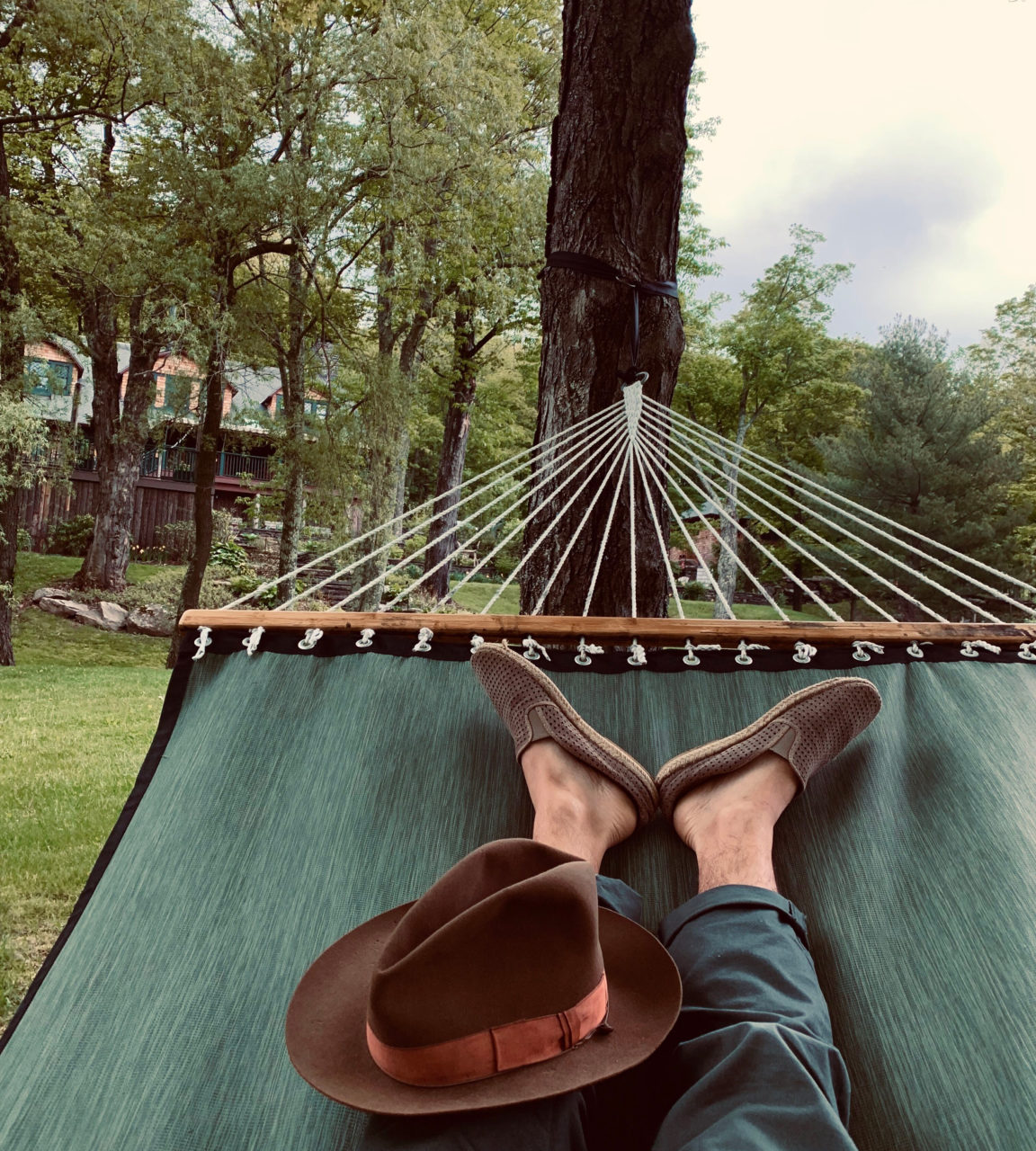 What are your favorite bars around town? What should we be ordering?
Best place for an AM pick me up? Either coffee, green juice, or tea?
We have an entire afternoon free, and are looking to do some damage to our credit card. Where should we go?
Where can we get our dose of culture where we won't be swarmed with other tourists?
We're looking to party….like a local. Where should we go?
We'd love to see some live music. Where to?
Favorite secret spot to get some alone time?
The Leanto at Deer Mountain Inn: One of the best views of the Catskill Mountains. It's a 15min hike from the Inn and has been my favorite place to bring a book, get some fresh air, meditate, and catch sunsets.
Tips and tricks for getting around town?
You can get away with taking Amtrak from NYC to Hudson and relying on Uber/Lyft or just walking around. Other than that, you definitely need a car, no way around it! Add a good 20min to anywhere you go in the summer. Traffic doubles up everywhere, especially the queues at the gas stations!
Parking at Kaaterskills Falls gets super crowded during the weekends. There's not a lot of options. If you park on the sides of the road, you'll probably end up with a parking ticket, so go as early as possible.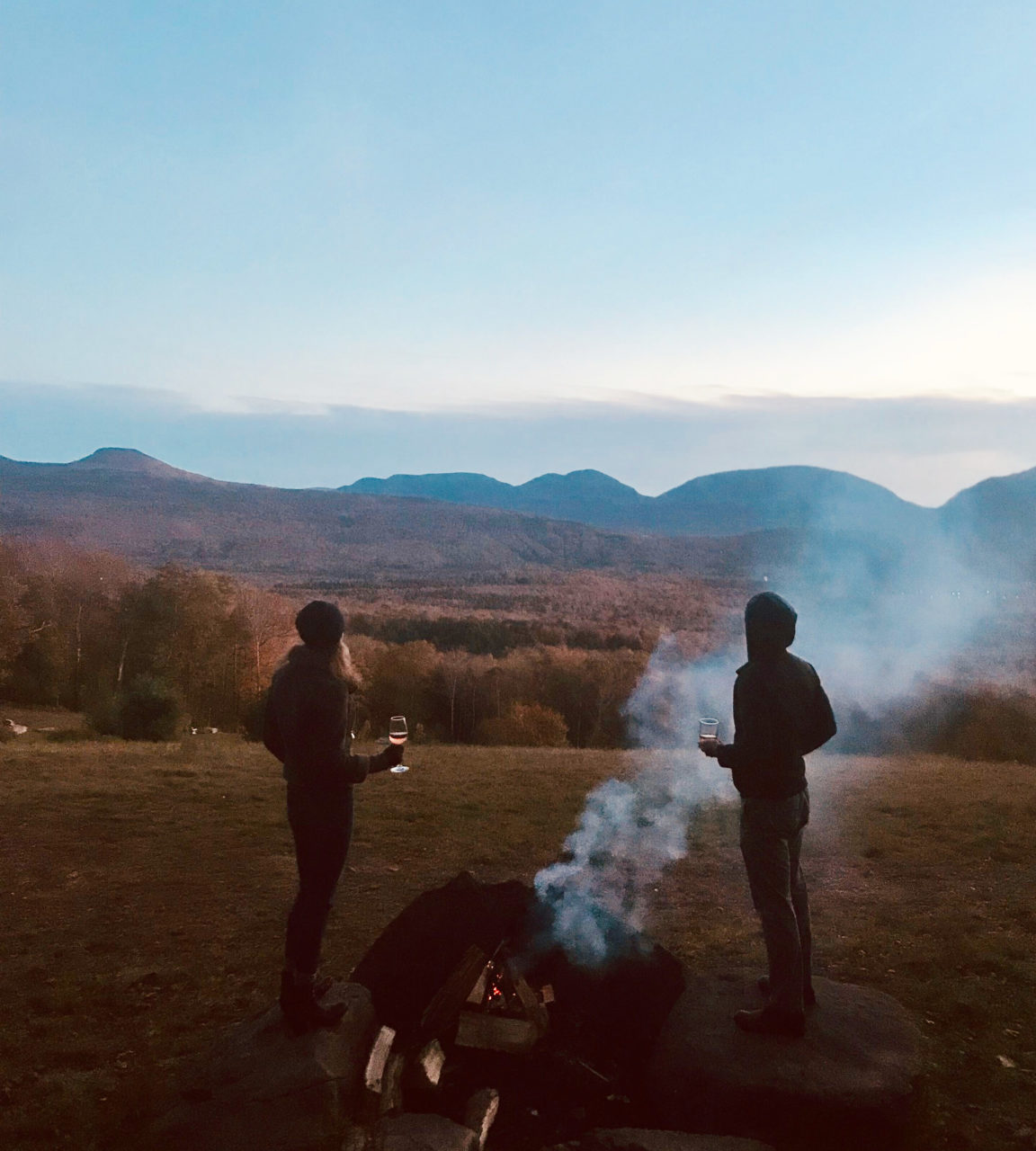 Let's just say we are single – where are the babes hanging out?
This is a tough one. Being single upstate ain't no joke. As a rule of thumb, just hit the bars. If you are solely relying on dating apps, well…bless your soul.
In terms of people watching, follow the crowds, head out to the big festivals or gatherings such as Field and supply, Phoenicia Flea, the Basilica Soundscape or all the summer pool parties.
And if we are coupled up – what is the best date spot that will actually have a table?
Where should we go for some 'forest bathing,' or a nature walk (if not a full-on hike)?
Kaaterskills Falls: work your way up from the bottom. You can also explore the trails on top of the falls for an easier hike and check out the viewing platform. There are numerous trails to explore.
Theoutsideinstitute.org: follow their founder and naturist extraordinaire Laura Silverman on a nature walk, foraging class or forest bathing experience.
Where would you go with your sketch pad or journal?
Storm King: a 500 acres outdoor museum and sculpture park (in case you haven't been yet). You'll be inspired.
Overlook Mountain: the most impressive view of The Catskills.
You need to work, but the wifi is down at work/home. Where do you go?
The nearest hotel lobby, as they may also have a generator because you never know.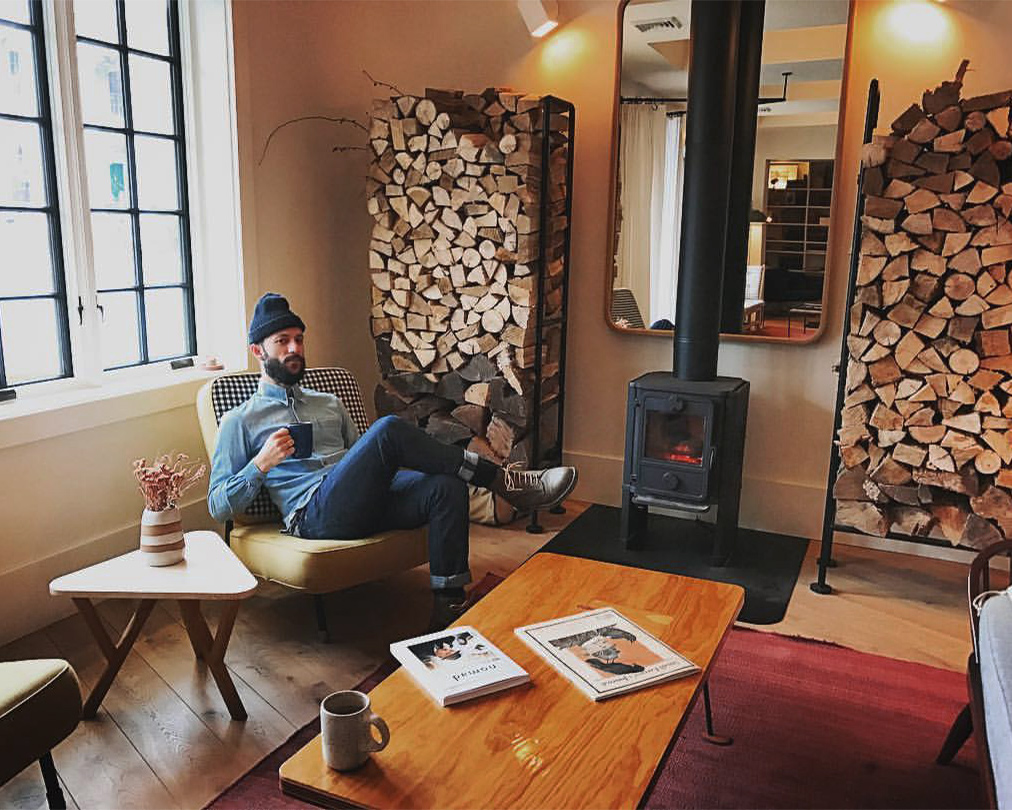 Where do we go to work out like a local? What are the trends that everyone's into these days?
The great outdoors! There are plenty of lakes, hiking and mountain bike trails to go around. You will also find a lot of yoga studios spread out through The Catskills. Winters are long in the mountains, so if you're not a skier/snowboarder, you'll be looking for your classic gym chain (YMCA, Planet Fitness, etc) just to jump on a treadmill.
We're jetlagged AF. Where do we go to treat ourselves, spa or massage-wise?
Anything else you want to add in terms of interesting activities or must-see/do's?
Hiway Drive-In or Drive in 32 for an old school drive-in movie theater experience. Watch a film under the stars!
Lil Deb's Oasis – A vibrant and colorful Caribbean-style restaurant. It's a women-powered and community-oriented business with occasional art installations and performances. The fried fish dish and sweet plantains sides make me feel right at home.
Preserved Instincts – This an electronic music sanctuary. Probably my favorite, most unexpected Catskills find. A beautiful main street storefront in a tranquil town.
Town Tinker Tubing in Phoenicia. Feel like a kid again!
The Soiree on the railway: a curated train ride experience throughout the Ulster and Delaware railroad tracks. Passengers travel on a restored 1940's train, sipping on champagne, wearing their finest summer attire while listening to a live Jazz band. This event happens once a year in the summer and is hosted by Andnorth.com
Don't forget to come up in the Fall, the foliage is spectacular!